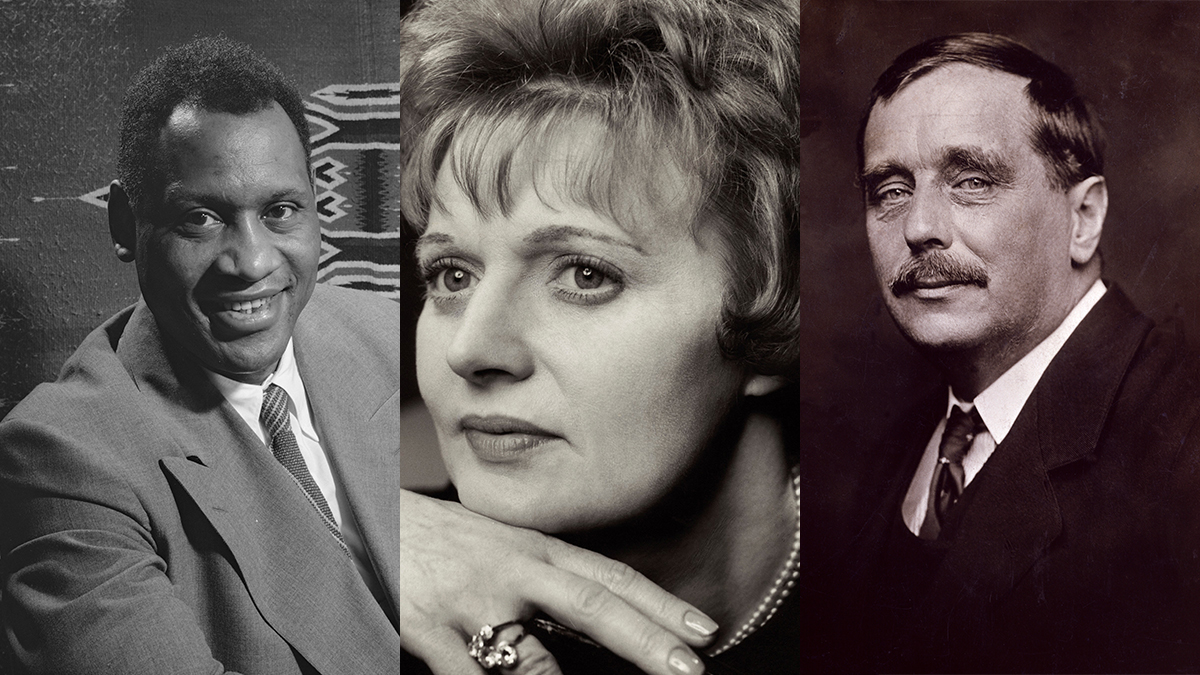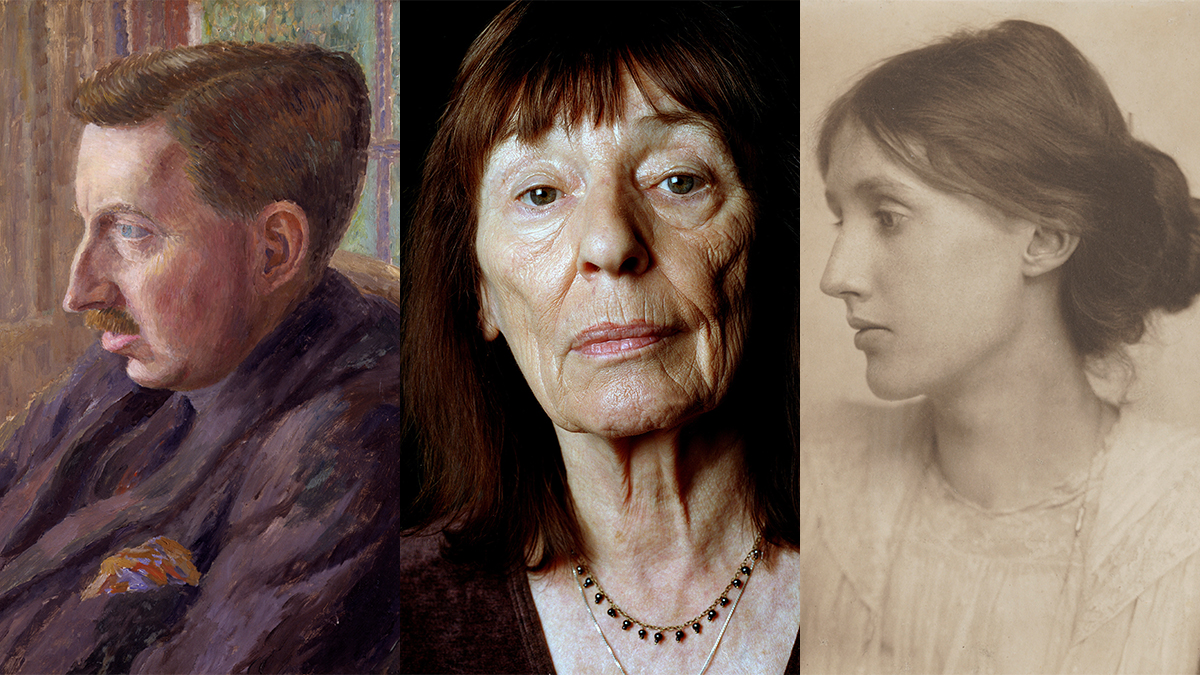 We have recently installed a new display of pictures on the Library's atmospheric Red Stairs which tells the story of the Library as a unique centre of creativity and inspiration.
Along six flights of stairs - from the Issue Hall up to the entrance of the St James's Stacks - over 60 framed pictures have been put in place. Included in the display are portraits of over 50 well-known members with interpretation describing their remarkable connections to the Library and the work they produced during their membership.
It is an extraordinary and varied list – from Angela Carter to Charles Dickens, Christabel Pankhurst to Stanley Kubrick, Alec Guinness to Daphne du Maurier.
The exhibition shows how a remarkable number of members joined at an early stage in their careers and the Library provided a thread through much of their writing lives. Virginia Woolf joined 11 years before writing her first novel; Ian Fleming's entire output on James Bond was written as a Library member; TS Eliot's early writing career depended on access to the Library's collection.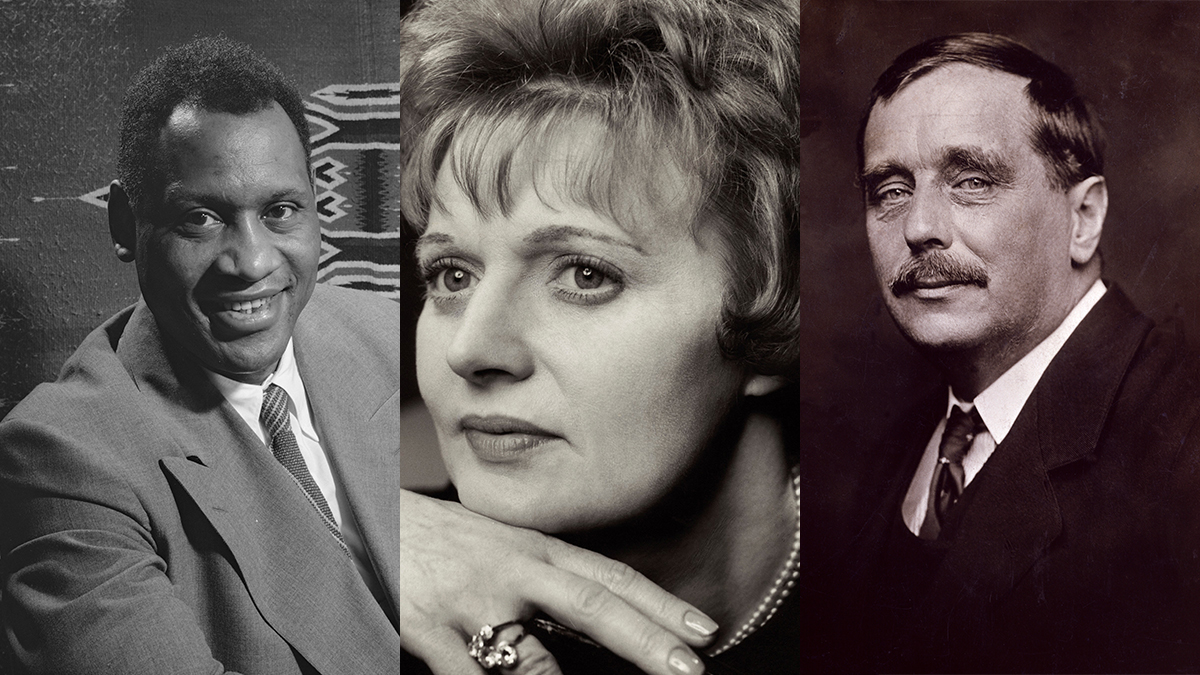 Personal connections are revealed – EM Forster donated the manuscript of The Passage to India to save the Library he loved; George Bernard Shaw applied for life membership only hours after the death of his wife, Charlotte Payne-Townshend (a member for 45 years); sisters Vanessa Bell and Virginia Woolf celebrated their father becoming Library President in their childhood diaries; Diana Rigg joked about her age on her membership form.
Alongside the Library's connections with well-known members, the exhibition profiles some of the world-famous books – such as Dracula and Possession - that have been inspired by the Library and its collection.
We also take a look at the Library's vibrant and varied events programme – which is open to anyone; the important work we do to support writers; the personalities featuring in The London Library magazine; and the role the Library plays as a location for filming and media work – from Killing Eve to the Netflix comedy Death to 2020.
We hope that anyone visiting the Library – whether longstanding members or first-time visitors – will enjoy finding out more about the remarkable community that is connected in so many diverse ways to this remarkable place.
--
EM Forster by Dora Carrington ©National Portrait Gallery
Beryl Bainbridge by Eamonn McCabe ©Eamonn McCabe
Virginia Woolf by George Charles Beresford, ©National Portrait Gallery
Paul Robeson, anon c1942
Muriel Spark by Mark Gerson ©Mark Gerson/National Portrait Gallery
HG Wells by George Charles Beresford ©National Portrait Gallery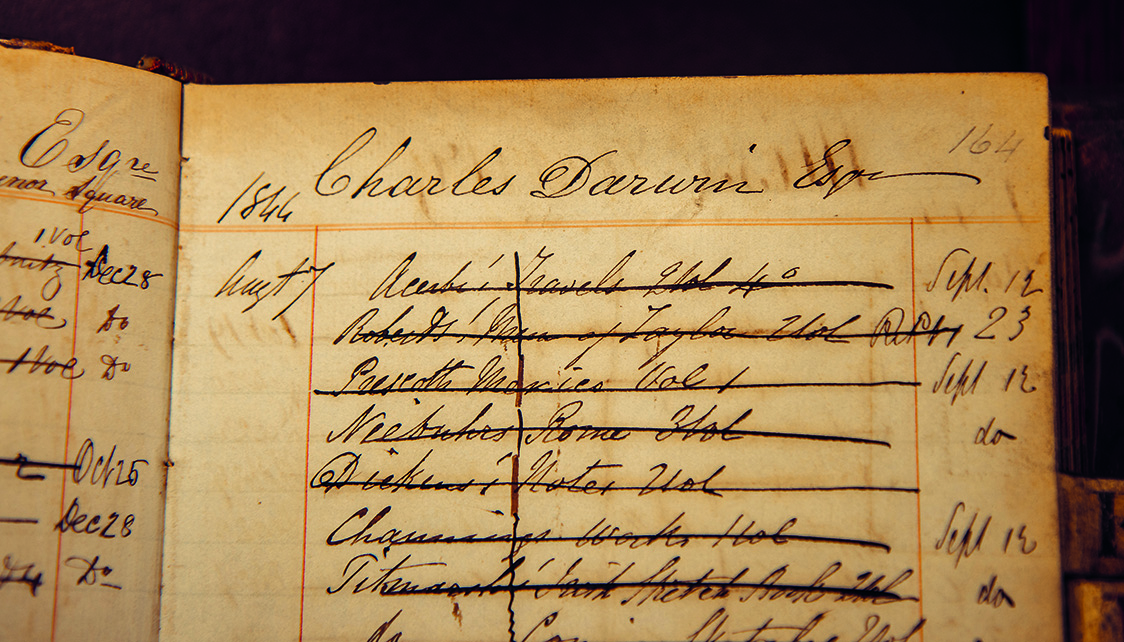 As The London Library prepares to celebrate its 180th anniversary this weekend, it reveals for the first time the extensive borrowing records of Charles Darwin, who was one of the Library's earliest members, joining within a few weeks of the Library opening on 3rd May 1841.
In the Library's archive are a selection of handwritten Issue Books from the 1840s and 1850s, only a few of which have survived to provide a partial record of early members' borrowing activities. In amongst them are records for Charles Darwin, listing the books he borrowed during various periods between July 1843 and February 1846 and then during a short, undated period in the early 1850s. The Library's recent research into these ledgers provides a remarkable insight into Charles Darwin's reading habits during a busy period in his professional life and reveal him to be a voracious leisure reader.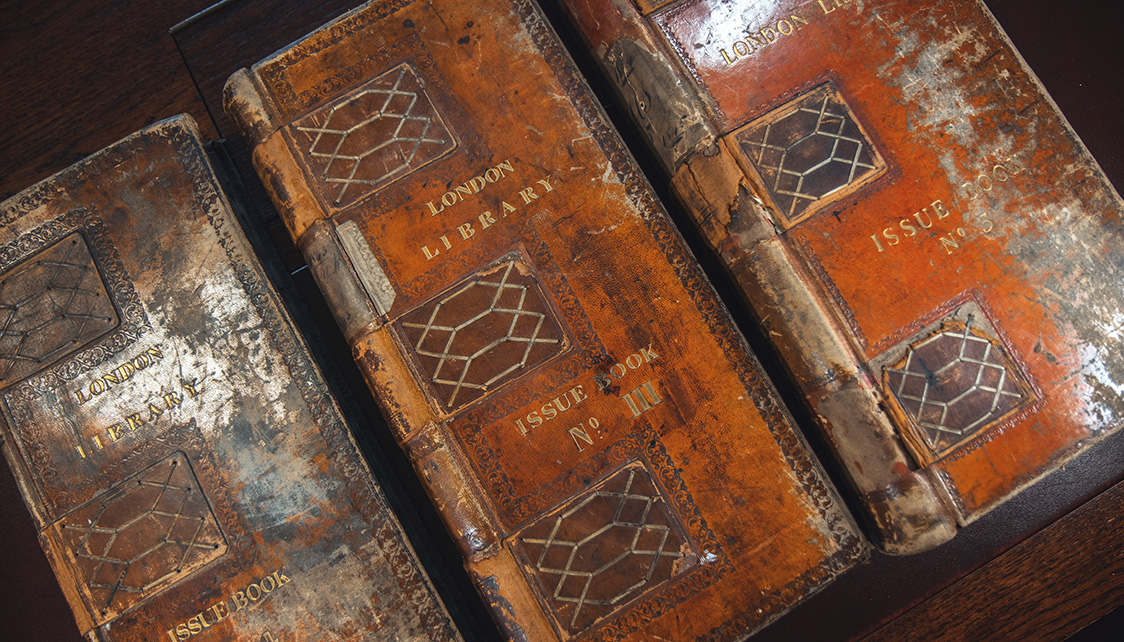 © Cultureshock
In the two year period between July 1843 and July 1845, for example, the Issue Books reveal that Charles Darwin borrowed at least 200 books from The London Library, arranging 36 separate visits to collect them. Of the 119 titles mentioned – many of them multi-volume works - the Library has at least 73 of the relevant editions still in its collection today.
The list is remarkable in its range and extent. Charles Darwin's reading list includes:
Lives of the Queens of England, by Agnes Strickland
Travels in New Zealand by Ernst Dieffenbach
Works and Essays by Montaigne
Consuelo, Andre and Valentine by George Sand
Austria by JB Kohl
The Journal of a Naturalist by John Knapp
Correspondence of William Pitt
The History of Greece by William Mitford
Sermons on Christian Life by Thomas Arnold
History of the Conquest of Mexico by William Prescott
Travels through the Alps by James Forbes
The Bible in Spain by George Henry Borrow
The Poetical Works of Robert Southey
The Art of Deer Stalking by William Scrope
The period covered by the Issue Books were a hectic time for the family. Five children were born and during the 1840s Charles Darwin, often ill, produced scientific works on coral reefs and volcanic islands and a revised edition of his bestselling Voyage of the Beagle. Out of the public eye, he was also working on his 'species theory', outlining the main ideas in his notebooks by 1842 and writing them up as a fully researched paper which he began sharing with his closest friends in 1844, 15 years before they were eventually published as The Origin of the Species. Exhaustive research into barnacles dominated his time in the late 1840s.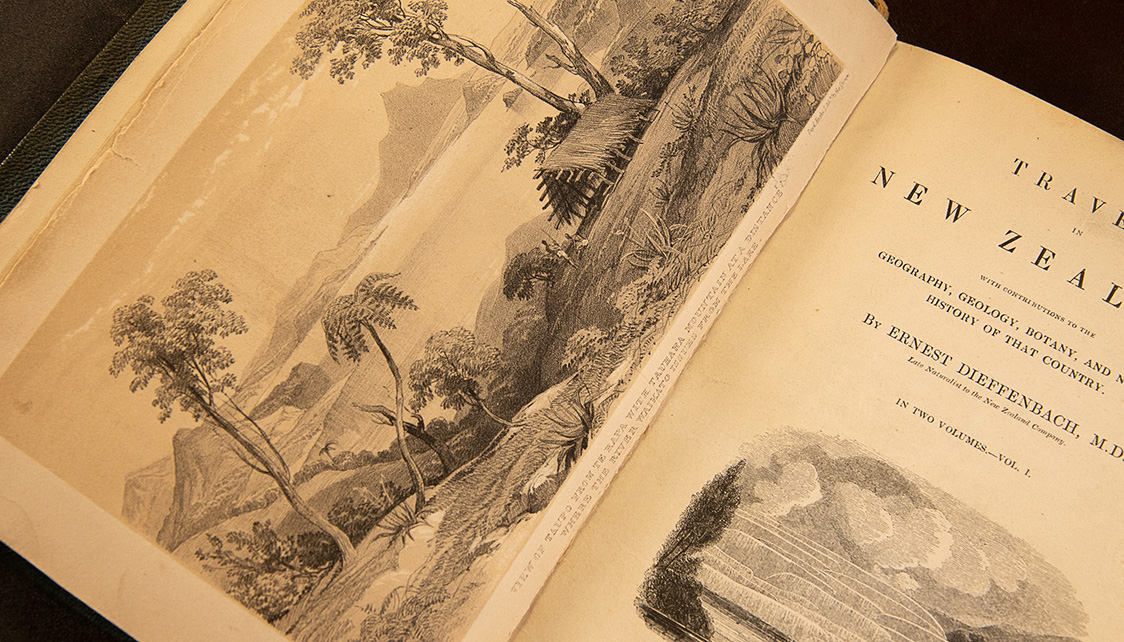 © Cultureshock
In spite of the workload, Charles Darwin and his wife Emma would often spend evenings reading together. It is highly likely that London Library books formed part of this routine, with Charles often borrowing books two or three times a month, taking out several volumes at a time.
Philip Marshall, Director of The London Library commented: "The Issue Books are a remarkable survival, and reveal a fascinating portrait of Charles Darwin as a voracious general reader fuelled by intellectual curiosity and drawing heavily on The London Library for reading material. As the Library approaches its 180th anniversary it has been very special to explore the way in which the Library's collection informed the thinking of one of its earliest members just as it drives the ideas of our members today."
The Library's connection with the Darwin family is a strong one. Charles Darwin's brother Erasmus was a founder member and introduced Charles to the Library in 1841. Five of Charles' children joined between 1862 and 1890. Writer, Emma Darwin – Charles's great-great granddaughter – has been a member here for several years.
The research into Charles Darwin's reading list demonstrates the place The London Library has as one of the country's greatest literary institutions, providing a centre of creativity, inspiration and ideas for 180 years. It has had a unique impact on the country's literary and artistic output and continues to do so today. Thousands of the world's greatest writers and thinkers have been associated with it, passionately supporting it and drawing heavily on its collection to produce their work. The London Library is the world's largest independent lending library and anyone can become a member.
Read more: Charles Darwin's reading list revealed at The London Library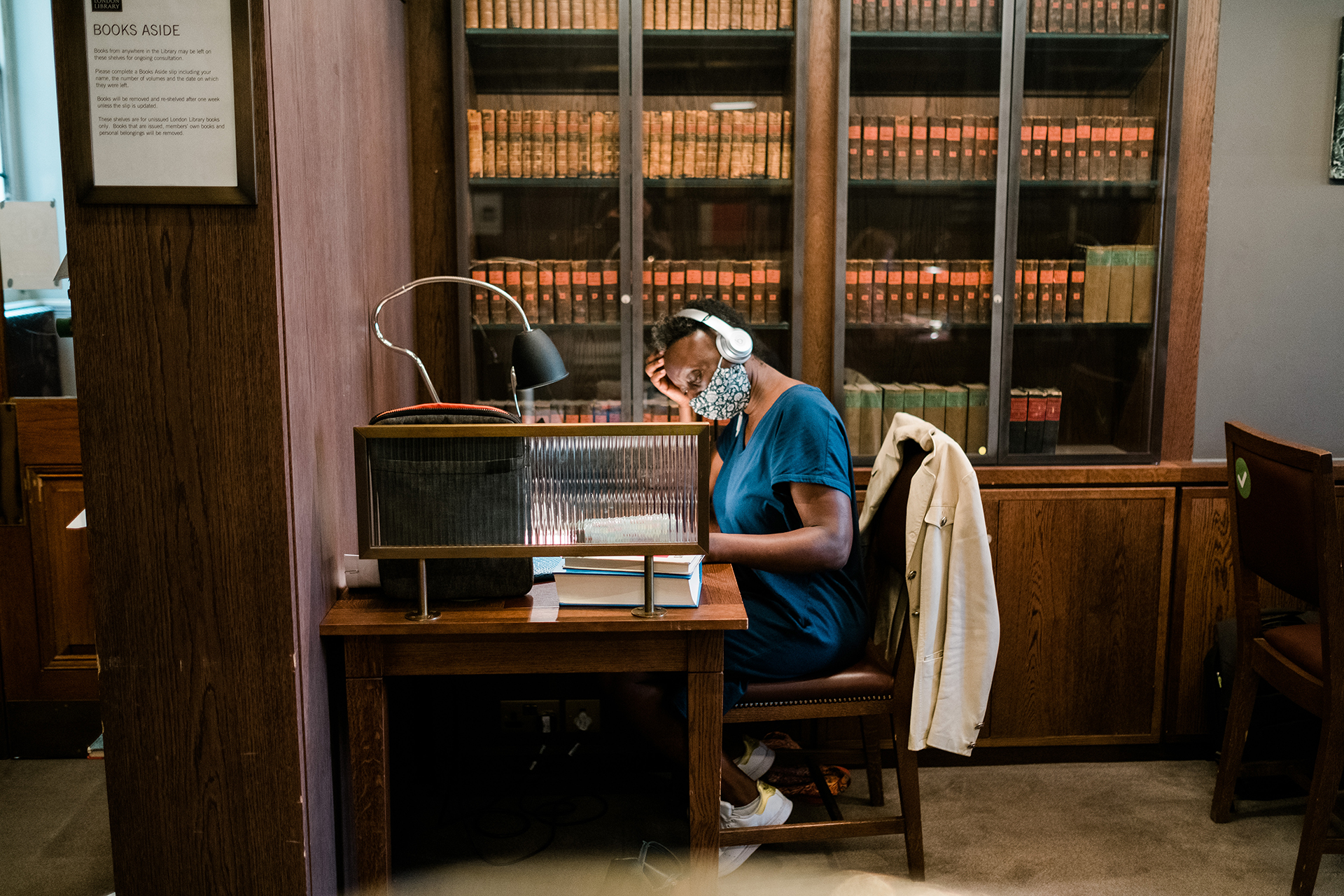 Following the Government's announcement of a relaxation of lockdown conditions, we are delighted to confirm that the Library will be able to open its building again on Monday 12 April.
So we can manage numbers in accordance with social distancing requirements you'll need to pre-book a slot if you want to work in the Library or browse the collection. You won't need a booking, however, if you are simply dropping off or picking up books that have been set aside for you.
As part of our reopening arrangements we're pleased to announce that a new temporary reading room has been created on the first floor of TS Eliot House. The Art Reading Room has 14 desks adding to the number of socially distanced workspaces across the Library.
The measures we introduced previously to keep the everybody safe will remain, and all members will need to wear a face covering in all areas of the building unless exempt, regardless of whether or not you have been vaccinated. We are grateful for your continued adherence to these requirements.
The Library will be open:
10am-9pm on Mondays to Tuesdays
10am-5.30pm Wednesdays to Fridays
9.30am-5.30pm Saturdays
As before, some shared services aren't available. This includes shared printing and screen services (the Member Services team will be on hand to assist with providing alternative services where possible) and there will be no access to the members' kitchen or any refreshment facilities.
You can find all of our reopening FAQs on our website.
For those not able to visit the Library in person the enhanced postal loans service (with free postage to members and an increased borrowing allowance) will continue. Our extensive eLibrary and eBooks remain available as normal.
Please note that for any books requested from 6 April, members will need to choose whether they wish the books to be sent to them or whether they would prefer to collect them from the Library when we open.
We are extremely appreciative of the support and encouragement our members have provided during lockdown and we are thrilled to be able to welcome you back!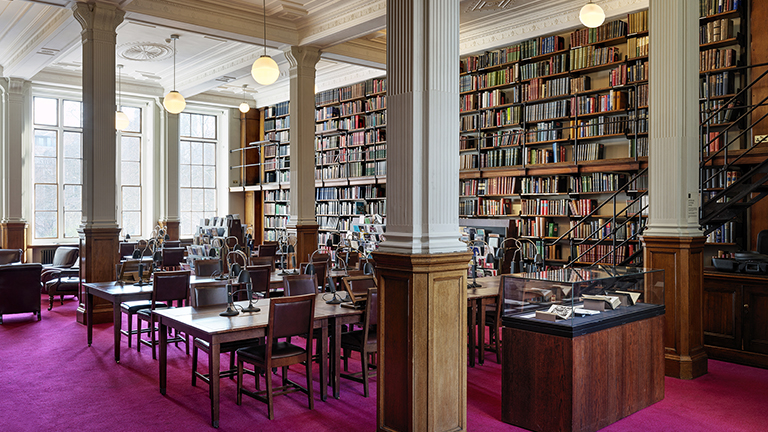 Behind an elegant facade overlooking St. James's Square is a vast network of books, where since the mid-nineteenth century, seven buildings have been brought into one and a great centre of learning and ideas has been created. Now you can look inside The London Library without visiting St James's Square as we are excited to announce the release of a 3D tour of our building.
The tour showcases our main reading and writing spaces, including the beautiful Reading Room, the Writers' Room, Lightwell, Times Room and more. You'll also be able to discover some of our more hidden desks, nestled among the book shelves. From the tour you can explore numerous areas of our collection including our Art Room, Literature, the famous grilled Back Stacks housing our History, Topography, science & Miscellanous collections and others to really get a feel for what it's like inside our labyrinthine building.
We hope the tour will be of use to anyone new to the Library or considering becoming a member, providing an easy way for them to find their way around the building and discover more about what's inside this special place.
Subcategories