The London Library Special Collections
Antiquarian Books
While the books on the Library's open shelves date from 1700 onwards, the whole collection actually dates back as far as 1500. Ca. 12,000 antiquarian books are housed in safe storage because of their age and rarity. This collection of books printed between 1500 and 1800 covers as broad a range as our open-access holdings – from politics, history and philosophy, to linguistics, travel and exploration, poetry, botany, occultism, astronomy and psychology. The collection includes many beautiful volumes produced by famous European printers.
Atlas collection
A collection of nearly 200 atlases dating from the 16th century to the present day offering a unique perspective on the changing ways we have mapped our world. The collection is particularly strong in 19th-century maps of the British railways but also includes many foreign maps and examples of atlases in various formats and sizes printed for a variety of purposes: from navigational aids to statistical analysis and documentary evidence for use in legal disputes.

Baddeley Collection
A collection over 20,000 prints collected by Mrs Emma Baddeley over her lifetime (ca. 1830-1911) and donated to the Library in 1922 by her son John Frederick Baddeley, the St. Petersburg correspondent for the Standard. Bound into 61 volumes, most of the prints are British and date mainly from the 18th and 19th centuries. With ca. 13,000 portraits both British and foreign, and 7,000 topographical prints (mainly of London) as well as volumes devoted to aeronautics, battles, and caricatures, this collection reveals Mrs Baddeley's interests and offers a sweeping and intimate picture of the miscellanea of life over this fascinating period.
Charles Reade Collection
The largest extant collection of Readiana, it is made up of 80 notebooks belonging to the Victorian novelist and playwright Charles Reade (1814-1884). One of the most popular, successful and controversial writers of his time, Reade strove in his work to expose social ills in a way that has led to comparisons with Dickens. These scrapbooks, annotated by Reade himself, have come to be recognized as fundamental to an understanding of Reade and his art.
Heron-Allen Collection
The personal collection of lawyer, palmist, violin-restorer, marine biologist, eccentric and litterateur Edward Heron-Allen (1861–1943), relating to the Rubáiyát of Omar Khayyám. These ca. 400 editions of the Rubáiyát in numerous Eastern and Western languages, together with critical works on Khayyám and 10 portfolios of pamphlets, ephemera, and cuttings relating to him, provide a unique perspective on the reception of Edward FitzGerald's translation of the Rubáiyát of Omar Khayyám in Britain at the height of its popularity.
Higginson Collection
The personal collection of the American-born Master of Foxhounds, Alexander "Hig" Higginson (1876-1958) who devoted his life and library to fox-hunting. Comprising ca. 2,000 volumes, including 35 of Higginson's own works and his hunting diaries, this unique collection of books is fully catalogued online and documents the remarkable social phenomenon of fox-hunting and other rural pursuits in Britain like no other.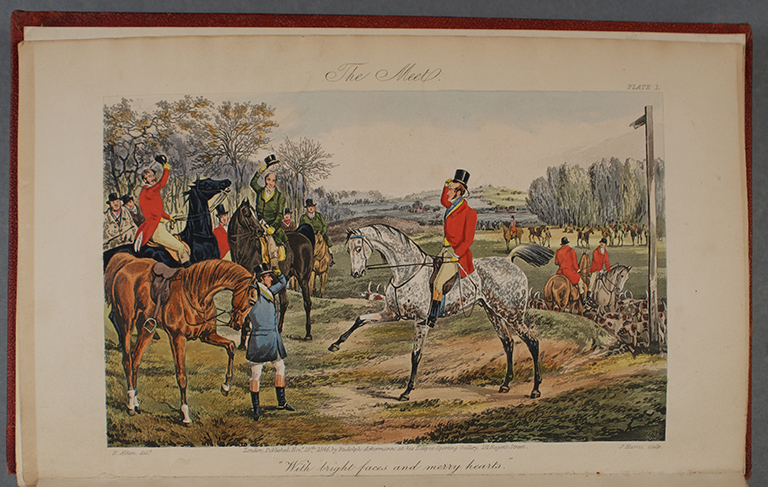 Montefiore Pamphlets
A unique collection of 664 volumes containing ca. 5,000 pamphlets, this is the entire working reference library of Sir Claude Joseph Goldsmid-Montefiore, the founding father of Liberal Judaism in Britain. Essential for an understanding of Montefiore's work and thought, and the development of a movement still powerfully relevant today. The collection is fully catalogued online, made possible through the support of the Blavatnik Family Foundation.
Manuscript Collection
Manuscripts can provide unique insights into the working methods and ways of thinking of writers, artists, political figures or other thinkers. The Library owns around 200 manuscript items (handwritten and typescript) and a few heavily-annotated printed books, a collection that dates back to 1660 and includes diaries, letters, artists' papers, scrapbooks and the manuscripts of books written by highly influential figures from James Mill and John Addington Symonds, to journalist and playwright Charles W. S. Brooks and Lieut. (later General) William Harrison Askwith (1811-1897).
Modern Books
While most 'modern' books can usually be found on the Library's open shelves, just over 5,300 books published from 1800 onwards are kept in the safes because of their rarity, vulnerability, or unique provenance. The range of subjects and languages reflects that of the rest of the Library's collections, but the collection includes many first editions, often autographed, as well as limited editions produced by famous private presses in the 19th and 20th centuries. Many books on natural history containing beautiful colour plates, and titles on sexology as well as examples of erotica have historically been considered too vulnerable to be stored on open access and have also been added to this collection.
Morgan Collection
The oeuvre of Charles Langbridge Morgan in over 140 volumes. A 20th century novelist and playwright whose work, in his own words, explores the relationships between "Art, Love, and Death", Morgan was popular in his own time, but is only now starting to be given the lasting recognition he deserves. The Library's collection of his work, mostly donated by his widow and fellow author Hilda Campbell Vaughan, is rare in its completeness, although some of Morgan's works are now being republished. The collection is fully catalogued online, and includes editions of his novels translated into all major European languages as well as Hebrew and Japanese, illustrating Morgan's international appeal.
Nozze Collection
A collection of 144 volumes containing around 2,500 booklets, the Nozze Collection of Italian votive publications illustrates the production of 'nuptialia' and other gift books. Particularly popular from the late 15th to the early 20th century, 'nuptialia' or epithalamia are writings published as wedding gifts in accordance with Italian custom. The collection also includes a number of publications celebrating different kinds of occasions such as the taking of vows, promotions, investiture in high office and anniversaries of all kinds. A fascinating form of social commentary as well as a compelling example of literature with a direct social function, the Library's collection, ranging from 1579 to the 20th century, is the largest of its kind in the UK.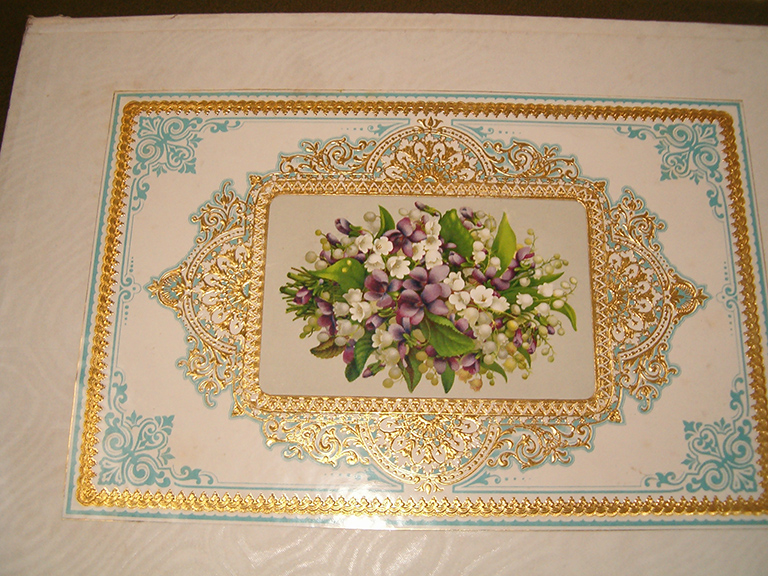 Pamphlet Collection
A collection of ca. 40,000 pamphlets dating from the late 17th century onwards and covering a broad and rather miscellaneous range of subjects. Like the Library's main holdings, the appeal of the pamphlets can often lie in the idiosyncrasies and curiosities to be found the collection. The majority of the earlier titles discuss contemporary events and many cover topics such as social welfare, the slave trade, education, art, law, commerce and literature, but there are also pamphlets on many different branches of science. Later pamphlets are mostly literary and historical.
Rare Periodicals and Journals
Some 250 gazetteers, journals, miscellanies, intelligencers and newspapers printed between 1673 and 2001 in Europe, America, Africa and Asia. The collection is particularly strong in periodicals on literature, history and the arts, but also includes titles aimed at women such as The Suffragette (1912-14) and satirical publications such as The Scourge, or, Monthly Expositor of Imposture and Folly (1811-13). Alongside these there are examples of rare newspapers documenting events such as the Italian revolutions of 1848, the 1917 Russian revolution and the Second World War.
Spanish Plays
One of the largest collections of individually printed plays or 'sueltas' held outside Spain, The London Library's Spanish Plays Collection comprises nearly 1,500 editions dating from 1616 to 1849. It includes works by all the key playwrights of the period, as well as some very rare pieces. The collection is an invaluable tool for the study of both Spanish Golden Age theatre and the history of Spanish-language printing.
Small books
A collection of ca. 350 small books printed between the 16th and the 20th centuries, and measuring up to 5 inches tall. The collection includes seven miniature books all under 3 inches tall, printed mostly in the 19th century, the golden age of miniature printing. Among these is the smallest version of Dante's Divina Commedia in the world, the legendary 'fly's eye Dante' of 1878, and the smallest Authorized Version of the Bible, printed by David Bryce of Glasgow in 1896. Among the children's books in this collection a miniature edition of Kate Greenaway's Alphabet from the 1880s stands out.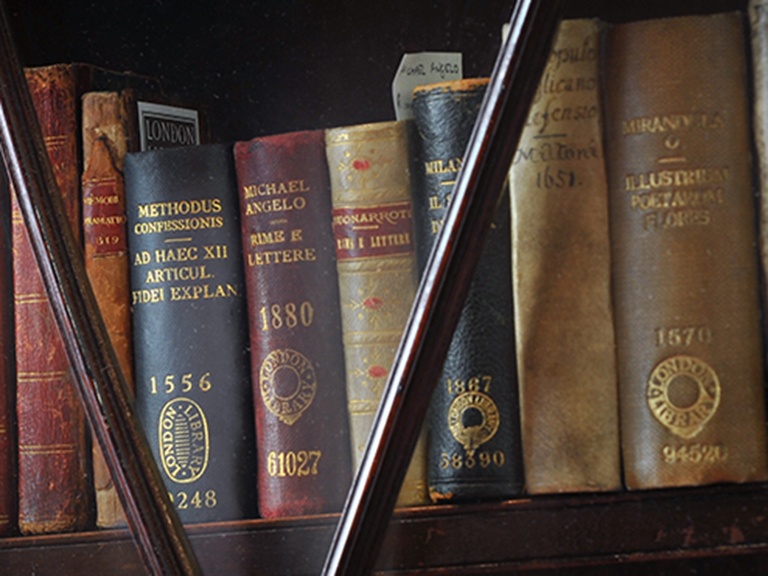 Theology Collection
With ca. 2,000 titles spanning from the 16th to the 20th century, the Library's Theology Collection is a particularly fascinating resource for the study of early biblical translation and Reformation controversy. The collection also contains some of the Library's oldest, rarest and arguably most interesting volumes: highlights include the first edition of Martin Luther's 1522 translation of the New Testament into German as well as the Library's first folio 'He' version of the King James Bible of 1611. Other theological treasures include a copy of Henry VIII's Assertio septem sacramentorum aduersus Martin. Lutheru[m] (1521), the work which earned him the title 'Defender of the Faith'; and the Library's earliest book: a collection of sonnets on divine love and beauty written by Girolamo Benivieni and published in Florence in 1500.