MEMBER OFFERS
---
APPLEYARD FLOWERS
As a boutique London florist, Appleyard specialises in having flowers delivered with professional flower arranging, taking extra special care when sending beautiful, fresh flowers online. Send hand delivered fresh flower bouquets, perfect for any occasion and available anywhere in the UK.
London Library members receive 20% off all bouquets ordered between December 2018 and the end of April 2019.
Use code: LIBRARY20 on their website appleyardflowers.com.
Code doesn't apply to wine, hampers or personalised gifts
---
THE BIOGRAPHERS' CLUB
The Biographers' Club organises around ten events a year, including talks by biographers, workshops on the biographer's craft, literary lunches, dinners and a prize-giving party.
Membership offer
Join a club which celebrates the sociable and serendipitous art of writing lives. London Library members who, as published biographers, are eligible to join the Biographers' Club, can enjoy a £10 reduction on the annual membership fee ( £20 instead of £30 per annum). To take up this discounted rate email This email address is being protected from spambots. You need JavaScript enabled to view it. with your details and London Library membership number.
Event Offer
All London Library members can now attend Biographers' Club events without being a member of the club (i.e. without being a biographer and paying the annual subscription of £30). Event fees will still apply. To book tickets for a forthcoming Biographers' Club event visit www.biographers.club and mention that you are a London Library member when booking.
---
THE UNION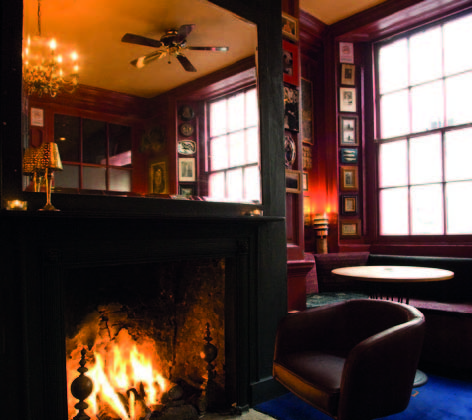 We have collaborated with THE UNION, a private members' club in Soho, London, to bring another great offer for London Library members.
THE UNION, Greek Street, Soho offers its member a host of benefits including bars and fine dining in the club's restaurants and roof-top terrace, and the opportunity to hire event spaces; including a gallery and flexible studio space for meetings, book launches, exhibitions, photography shoots, interviews and private dining.
Member offer
London Library members can take advantage of a very special rate on membership of THE UNION. For further details about the offer and to request a membership application form please contact The Union directly quoting your London Library membership number to start your application process. Email This email address is being protected from spambots. You need JavaScript enabled to view it.
---
LIBRARY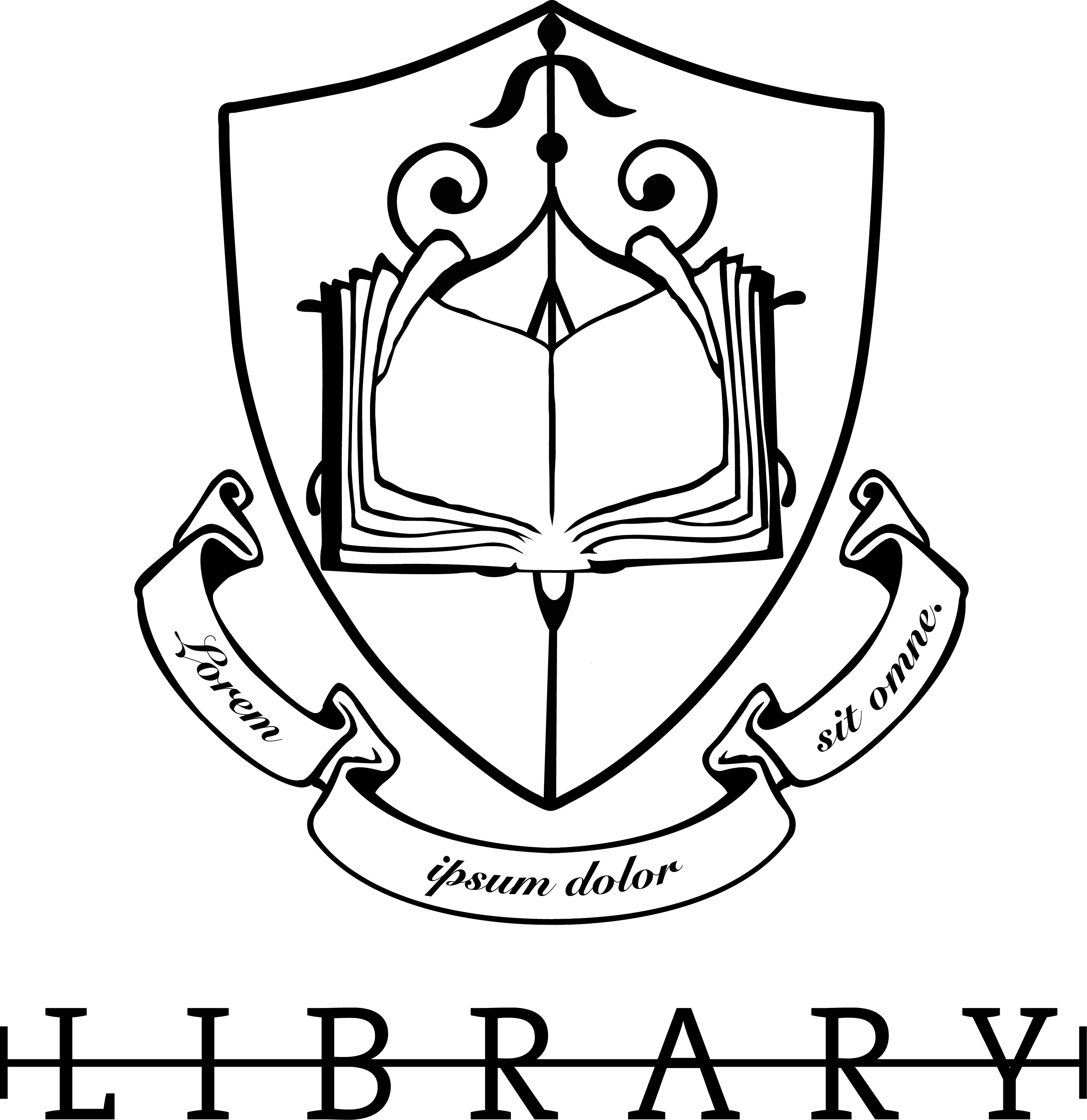 We have teamed up with LIBRARY, a private members' club on St Martin's Lane, Covent Garden, London to bring a special offer for London Library members. With 6 boutique hotel rooms, and private rooms and bar areas to hire for events, celebrations and book launches, LIBRARY provides a host of special benefits to its members.
Member offer
London Library members can join LIBRARY at a special discounted rate amounting to a grand total first year saving of over £700. As part of our partnership with LIBRARY, all London Library members and a guest can attend evening events (after 6pm) at LIBRARY club for FREE. To find out more, click here.
---
D.R. Harris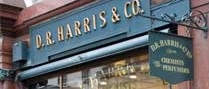 D.R. Harris, Royal Warrant holder to HRH The Prince of Wales and purveyor of fine soaps, fragrances, shaving creams and other luxury grooming products, is pleased to welcome you into the store. From soaps to shaving creams, body lotions to skincare, as well as their Naturals collection, sample something special with D.R. Harris.
Member Offer
Enjoy an exclusive 10% discount on all D.R. Harris products in their St. James's Street and Piccadilly stores and online using the code LonLib.
---
Faber Members

Faber Members is a free to join programme from one of the world's great publishers. Sign up as a Faber Member and you'll receive:
15% off all books* from Faber.co.uk
15% off tickets for Faber Members events
Advance notice of Faber Members events
Exclusive access to the world of Faber with our monthly newsletter, special competitions and more.
Faber Members Collectors' Editions are chosen to reflect Faber's remarkable history in poetry and fiction. Books in the series include The Bell Jar by Sylvia Plath, Sir Gawain and the Green Knight by Simon Armitage and The Unbearable Lightness of Being by Milan Kundera. Editions are produced monthly and printed in Yorkshire by the traditional lithographic method on a sheet-fed Heidelberg press. Each volume has a newly designed jacket and is sewn and hand bound, using a quarter-bound case of real cloth, finished with full colour printed, bespoke-designed endpapers, head and tail bands and a ribbon marker.
*excludes signed, limited and collectors' editions
Member Offer
Members of The London Library can receive 20% off all Faber Member Collectors' Editions. To claim the offer, enter 'LondonLibrary' at checkout at Faber.co.uk. Faber Member Collectors' Editions are only available to Faber Members – sign up for free at FaberMembers.com.
---
Gladstone's Library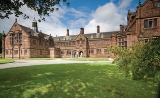 The UK's only residential library, Gladstone's Library, is one of the most important research libraries and collections in Wales boasting an outstanding collection of more than 250,000 books, journals and pamphlets on a wide range of subjects with particular emphasis in core subject areas of Theology and Victorian Studies. The heart of the Library is Gladstone's own collection of over 32,000 items.
Member Offer
London Library members can enjoy a 10% discount on accommodation at Gladstone's Library. Offer applies to bookings of 2 nights or more staying on a Bed and Breakfast rate. To book call 01244 532350 or e-mail This email address is being protected from spambots. You need JavaScript enabled to view it., quoting the code LondonLibrary. Alternatively book online using the code LONDONLIBRARY to claim the discount.
---
Hatchards

Hatchards is London's oldest bookshop, established in 1797 by John Hatchard. Since then Hatchards has been a landmark on one of the finest and most famous streets in the world, Piccadilly, occupying the current building at number 187 for over two centuries. Its customers have been the literary, political, artistic and social lions of their day and, since its inception, a link has been forged between the fine booksellers of Hatchards and the royal households of Britain and Europe, as demonstrated by the three royal warrants it currently holds. Eight generations of customers and booksellers have come and gone since the shop first opened its doors. Many things have changed but the essence of the place remains the same. Hatchards is a unique British institution.
Member Offer
London Library members can receive 10% off their purchases at both Hatchards Piccadilly and Hatchards St. Pancras when a valid LL membership card is shown at time of purchase.
---
London Historians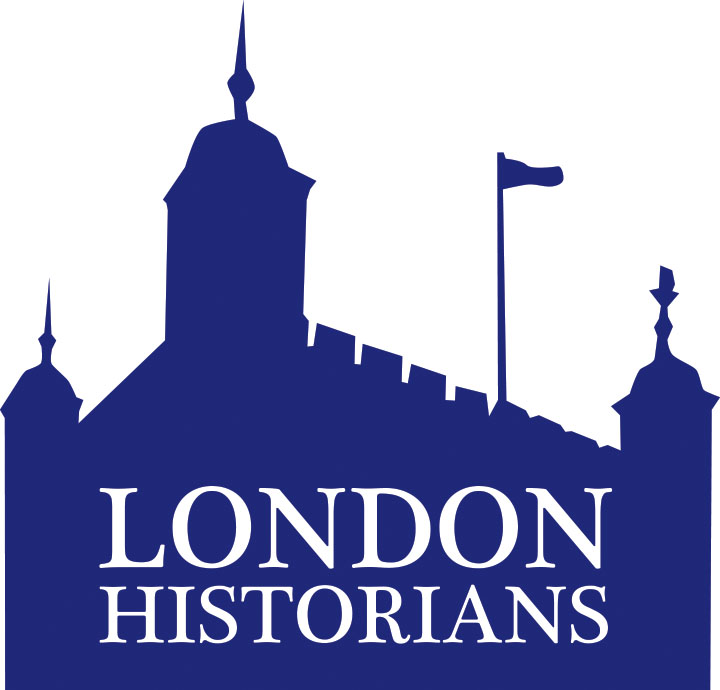 Founded in 2010, London Historians is a society for the enjoyment and promotion of the rich history of this ancient city. Its members come from all over the UK and from all walks of life: some are academic historians, most are not. On joining, you'll receive a personalised member's card, monthly newsletter and access to competitions, offers and preferential access to all London Historians events.
Member Offer
London Library members are offered an introductory £10 discount to London Historians: £29 instead of the usual £39 subscription.
---
Royal Over-Seas League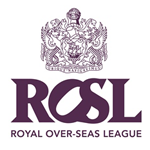 The Royal Over-Seas League (ROSL) is a unique, not-for-profit, private membership organisation, dedicated to championing international friendship and understanding within the Commonwealth community and beyond.
This aspiration, advocated by its founder Sir Evelyn Wrench, has shaped ROSL identity since the club was established in 1910 and continues to inspire service to membership; enthusiastic support of classical music and the arts; and contribution to worldwide humanitarian relief.
Benefits of ROSL membership include:
One historic club, two clubhouses – a home away from home – splendid clubhouse accommodation from £115 per night in prime locations in St James's, London and Princes Street, Edinburgh.

Both clubhouses provide members with a private drawing room, restaurant, bar, and function rooms. The London clubhouse also offers members a terrace and private garden with seasonal al fresco dining overlooking Green Park.

Active social and cultural events including concerts, literary lectures, art exhibitions, tours and trips.

Reciprocal arrangements with over 80 renowned clubs around the world.

15% discount on exquisite period function room hire, which are ideal for all occasions, including meetings, workshops, conferences, private dinners and receptions.

The quarterly journal, Overseas, which features articles on Commonwealth countries, club news, branch reports, programmes of organised events and contributions by ROSL members.
Member Offer
London Library members can apply for membership of ROSL and benefit from a 25% discount on the one-off joining fee; with no need to provide a proposer or seconder.
---
Royal Society of Literature

The Royal Society of Literature organises around 25 events every year, exploring literature both past and contemporary through talks, discussions and readings from some of the most exciting writers at work today. Become a member and enjoy a literary festival all year round.
Member Offer
Attend RSL lectures for free and get a complimentary subscription to our acclaimed annual magazine, the RSL Review, for the special offer of £40 for the first year (annual subscription is usually £50). Call us on 020 7845 4679 or download the Membership form from www.rsliterature.org and post it to us quoting the reference LLibrary16-17.
---
Slightly Foxed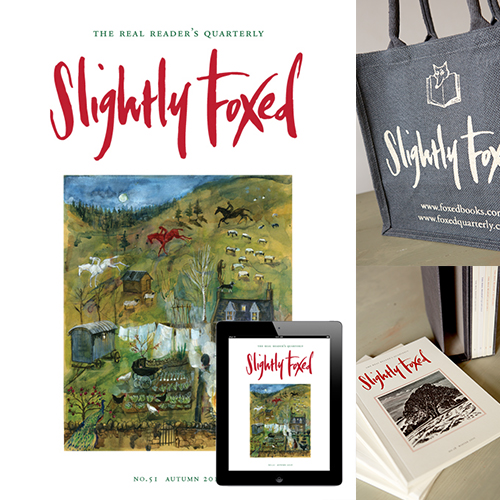 In case you haven't yet come across it, Slightly Foxed is a rather unusual quarterly book review. Unaffected by the winds of fashion and the hype of the big publishers, for the past thirteen years it's been introducing its readers to some of the thousands of good books that long ago disappeared from the review pages and often from bookshop shelves. Companionable and unstuffy, it has a wide range of contributors – some well-known, some not – who all write personally and entertainingly about the books they choose. It's not so much a review magazine as a magazine of enthusiasms. London Library members, we've discovered, tend to be Slightly Foxed kind of people too, addicted readers who love its quirky tone, its neat format and elegant look. So if you haven't yet come across it, why not give it a try?
Member Offer
Slightly Foxed are offering London Library members a complimentary smart jute book bag and a 10% discount on all subscriptions and gift subscriptions.Subscriptions include 4 printed issues per year; access to full digital archive of back issues; and reduced rates on all Slightly Foxed books and goods. To claim the offer visit www.foxedquarterly.com/subscribe and checkout using code LLMEMBERS, or call 020 7033 0258 and order over the phone.
---
From time to time, The London Library makes promotional offers and discounts from external partners available to Library members. These member offers are time limited, subject to availability and can be withdrawn at any time, either by The London Library or our partners.
Expired Offers
The following offers have now expired:
Berrys' Wine Club
Blacks