Refurbishing the Red Staircase Toilets
The men's and women's toilets on the main red staircase are in desperate need of a major overhaul. This year The Library Fund will enable a complete refurbishment of these facilities, while ensuring they remain in keeping with the style of the surrounding historic building.
You can make this project happen – donate now and transform these toilets from dilapidated relics to pristine condition, providing relief for Library users for years to come!
Current total: £65,711 = 88% of target
The Problems
The major issues with the toilets are:
LACK OF FACILITIES IN THE MEN'S TOILETS – for a number of years the men's toilets have operated at half their original capacity, with plumbing issues removing the urinals from use
AGED PIPEWORK – both toilets contain labyrinthine pipework. Much of which is old lead pipes which often leak and necessitate costly repairs
DAMAGED FLOORING – the red tiled floors are damaged in many places, and ingrained with 100 years of dirt and grime
DAMAGED WALL TILES – the crackle glaze walls tiles bear extensive damage, degradation, evidence of fittings being removed and stop-gap repairs
DECORATION, LIGHTING AND FIXTURES – in need of comprehensive upgrade and replacement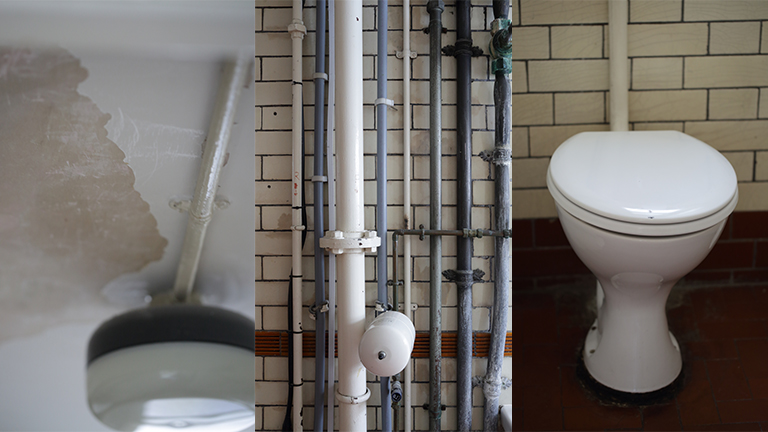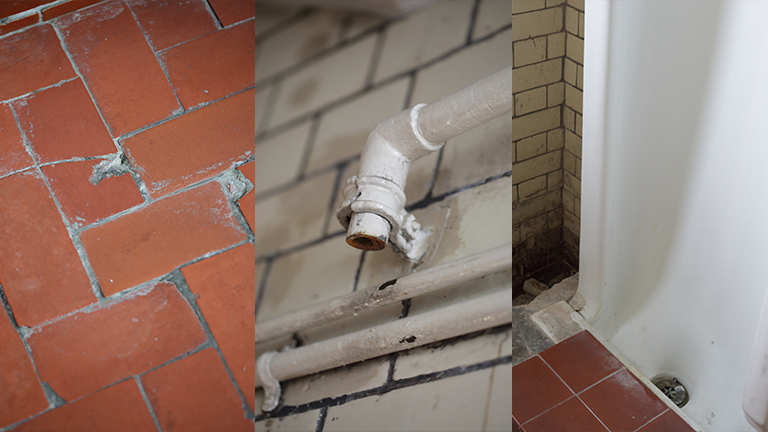 The Refurbishment
The red staircase, situated between the Issue Hall, the Reading Room and the Back Stacks, is a historic thoroughfare in The London Library, and one with a unique character. The toilets will be restored to a high standard, without losing any of the special charm in this part of the building. All upgraded elements, from wall and floor tiles to sinks, taps and toilet roll holders, will be carefully selected to match the surroundings.
The budget for the project, and target for this year's Library Fund is £75,000, with costs in large part dictated by the particular requirements of refurbishing a Grade II listed building. The impact on Library users will be kept to a minimum – work is planned for mid-2020, and will take roughly 6 weeks to complete.
The Library Fund provides a wonderful opportunity for Library users to make a positive mark on this historic building for the benefit of the wider Library community. All funds raised will go towards the refurbishment, and should more than is needed be donated the excess will be applied to next year's project.

How to Donate
Donate to The Library Fund quickly and simply using the button below.
You can also donate by text message, simply text LIBRARYFUND to 70085 to donate £10 (this costs £10 plus a standard rate text message).
If you choose to donate via text please be aware that the Library will not receive your personal details, but we are incredibly grateful for your support. If you want to let us know you have donated by text, drop us an email at This email address is being protected from spambots. You need JavaScript enabled to view it..
You can donate in person too, just speak to a member of staff at the reception desk the next time you visit the Library.