Enhancing enjoyment and use of the Library
The Library Fund is an annual fundraising campaign focused on improving the Library in ways that directly impact its users. Every year, supporters of the Fund make possible one special project to enhance Library members' enjoyment of its buildings and collections.
How people use the Library is at the heart of what makes it a special institution. While there are many reasons to love the Library, there are also small improvements that could enhance how users experience its buildings and collections that are beyond the capabilities of the regular operating budget.
Inspired by the impact of the 2018 St James's Building Windows Appeal, The Library Fund provides an opportunity for members to make a positive mark on the Library for the benefit of the wider Library community.
2019/20 Project – Refurbishing the Red Staircase Toilets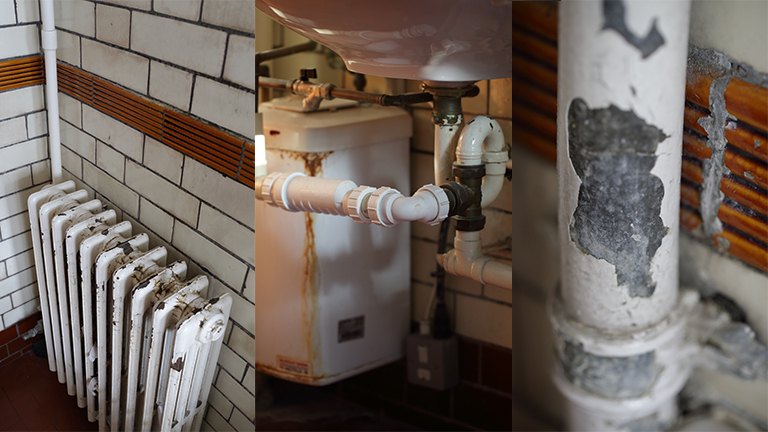 The men's and women's toilets on the main red staircase are in desperate need of a major overhaul, but unfortunately income from membership fees doesn't currently allow anything beyond basic maintenance. This year the Library Fund will enable a complete refurbishment of these facilities, while ensuring they remain in keeping with the style of the surrounding historic building.
Find out more about the project
You can make this project happen – donate now and transform these toilets from dilapidated relics to pristine condition, providing relief for Library users for years to come!