Coronavirus Update: While the Library is currently closed to members and visitors, our events and communications teams are still working remotely. If you have an enquiry about venue hire or filming in future months, please do get in touch with us via our venue hire enquiry form, or by emailing us at This email address is being protected from spambots. You need JavaScript enabled to view it..
The London Library provides a uniquely atmospheric setting for filming and has been used as a location in a wide range of print, broadcast and commercial photography work.
Recent examples include episodes of The Apprentice, Child Genius, Newsnight, BBC Artsnight, Who Do You Think You Are and a number of BBC 4 and Sky Arts documentaries.
In general, we are not able to accommodate filming during the daytime when the Library is being used by members, but with enough notice, we can provide access during the following hours:
7.30am-9.30am Monday-Friday
5.30pm-9.30pm Wednesday, Thursdays & Fridays
Occasionally we can accommodate daytime filming in the Back Stacks and Central Stacks where this is of short duration (c.1 hour) and involves minimal set-up. Likewise, The Sackler Study and Times Room can occasionally be made available at the start and end of the working day for short filming sessions. We always aim to cause as little disruption to members as possible.
The Library closes on Sundays. Sunday filming would only be available through special arrangement and where a significant shoot was involved.
As a charity receiving no public funding we charge a standard weekday location fee which includes our costs for staff overtime to help co-ordinate the filming and provide out of hours access to the building.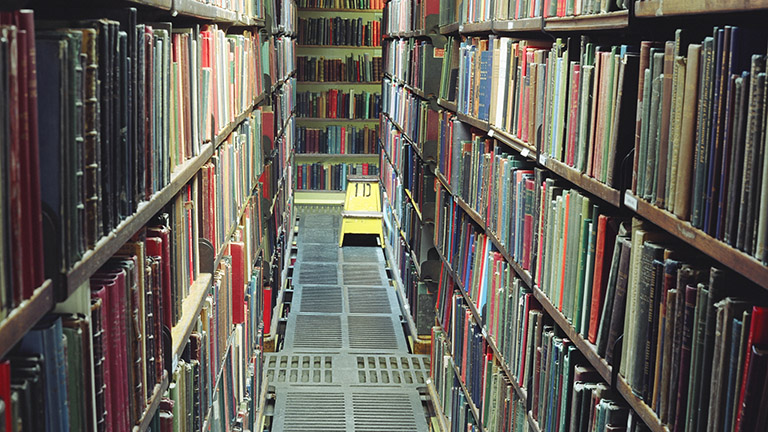 Rates are as follows:
Weekday mornings (up to 9.30am) - £200 per hour (ex VAT)
Wednesday/Thursday/Friday evenings (from 5.30pm) - £250 per hour (ex VAT)
Sunday – rates subject to negotiation
For enquiries about filming at the Library and to arrange a visit to inspect the fantastic spaces it offers, please contact This email address is being protected from spambots. You need JavaScript enabled to view it.
Our standard location agreement defining the main terms and conditions of filming in the Library can be downloaded here.
View the spaces on offer at The London Library