PATRONS, PRESIDENTS & TRUSTEES
Patron
† Her Majesty The Queen
---
Vice-Patron
Her Majesty Queen Camilla
---
President
Helena Bonham Carter CBE
Helena Bonham Carter is a multi-award winning actress, spanning a career of more than 30 years in film, television and theatre. She has been nominated for two Academy Awards for her roles in The Wings of a Dove and The King's Speech, and is well-known for her roles Alice in Wonderland, The Crown and stage productions of The Woman in White and Trelawny of the Wells. Helena has been a London Library member since 1986 and rose to fame starring in A Room With a View, based on the book by former Library Vice President E.M Forster. In 2023, Helena will lead the cast of Nolly, a biographical limited series created by Russell T Davies. She is currently filming One Life, a biographical film of British humanitarian Nicholas Winton produced by See-Saw Films and BBC Films.
---
Vice-Presidents
Nicolas Barker OBE FBA
The Rt Hon the Lord Boateng
Lady Antonia Fraser CH DBE FRSL
Caroline Michel

Jeremy Paxman
Sir Tim Rice
Josie Rourke
Alexandra Shulman CBE
Sir Tom Stoppard OM CBE FRSL
---
London Library Trustees
Simon Godwin: Chair of Trustees (2023– )
Chairs Committee (Chair) (2023– )
Development Committee (Chair) (2023– )
Finance Committee (2023– )
Simon has been a Library member for 14 years and is a member of the Founders' Circle of supporters. With an extensive career in financial services, Simon was most recently a founding Partner and Finance Director of Fundsmith, the asset management firm. He is currently working with a number of high growth companies including being Chair of GaitQ Limited, a medical devices spin-out from Oxford University.
This is Simon's third charity governance position; he is on the Board of Trustees at the Royal Institution and is the co-founder and trustee of Levelling Up:STEM, and he is also a supporter of the Hampstead and Park Theatres.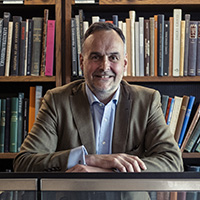 ---
Philip Broadley: Treasurer (2016– )
Chair Search Committee (2022– )
Chairs Committee (2017– )
Director Search Committee (2016–2017)
Finance Committee (Chair) (2016– )
Member since 2002. Philip Broadley was appointed Treasurer on 9 November 2016. Philip is a director of AstraZeneca plc and Legal & General Group plc. Previously he was Group Finance Director of Prudential plc from 2000 until 2008; and of Old Mutual plc from 2008 until 2014. He was a partner at Arthur Andersen from 1993 to 2000. He has been Chairman of the 100 Group of Finance Directors and is a former member of the Oxford University Audit and Scrutiny Committee.
Philip graduated in Philosophy, Politics and Economics from St Edmund Hall, Oxford University, where he is now at St Edmund Fellow. He also holds a MSc in Behavioural Science from London School of Economics. He is a Fellow of the Institute of Chartered Accountants in England and Wales.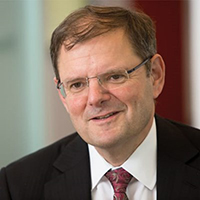 ---
Yassmin Abdel-Magied: Trustee (2020– )
Collections Committee (2020– )
Membership Committee (2020– )
Member since 2019. Yassmin is a writer, broadcaster and award-winning social advocate. Yassmin trained as a mechanical engineer and worked on oil and gas rigs around Australia before becoming a writer and broadcaster in 2016. She published her debut memoir, Yassmin's Story, with Penguin Random House at age 24, and followed up with her first fiction book for younger readers, You Must Be Layla, in 2019.
Yassmin's critically acclaimed essays have been published in numerous anthologies, including the Griffith Review, the best-selling It's Not About The Burqa and The New Daughters of Africa. Yassmin founded her first organisation, Youth Without Borders, at the age of 16, leading it for nine years and now shares her learnings through keynotes and workshops. Yassmin has spoken in over 20 countries on unconscious bias and inclusive leadership. Her TED Talk, 'What does my headscarf mean to you?', has been viewed over two million times.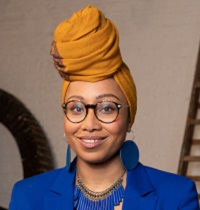 ---
Alain Aubry: Trustee (2019– )
Collections Committee (2019– )
Development Committee (2019– )
Member since 2015. Alain Aubry is a French private equity professional and former publisher. A keen bibliophile, he is a former Trustee of the American Library of Paris, and currently serves on their Advisory Council.
Based in London, he is a consultant for the Société Financière de l'Arno, a Belgian investment company based in Brussels, which he founded in 2004, and where he was the CEO until 2014. He was Chairman at LBO France from 1997 to 2005, and Vice Chairman from 2005 to 2012 .
He is also the Patron of a number of libraries and charitable organisations, both in the UK and overseas, which reflects his enduring interest in literature and books. He began his publishing career at the Club Français du Livre, of which he was later CEO. Until 2011, he was the Vice Chairman of the Cercle de la Librairie, a charity that publishes professional books and databases related to book publishing. He is a patron of the British Museum and is on the board of the Friends of the French National Library.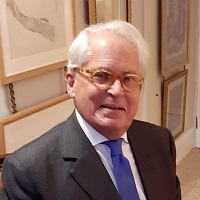 ---
Paul Aylieff: Trustee (2022– )
Development Committee (2021– )
Finance Committee (2021– )
Member since 2012. Paul is currently Group Chief Financial Officer at Quantexa Limited, one of the UK's leading Enterprise Software companies. He was previously CFO and Board Director of three European Financial Technology businesses, following a 25 year career in Investment Banking. As a banker, he was previously Head of EMEA Corporate Banking at Bank of America Merrill Lynch, having focused on M&A advisory, debt and equity capital raising for European and US corporations for most of his banking career. Other previous roles include having been Chair of the Board of Trustees of The Academy of St. Martin in the Fields, one of the world's leading orchestras, and Trustee of Trinity Hospice, Clapham. Paul is also currently an external member of the Investment Committee of King's College, Cambridge.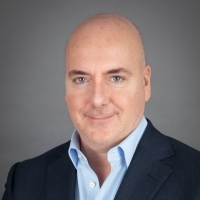 ---
Neil Christie: Trustee (2022– )
Membership Committee (2021– )
Nominations Committee (2021– )
A member since 2021, Neil joined the Library when he became a full-time student of English Literature. Previously, Neil worked in marketing and communications for more than 30 years with some of the world's most famous and innovative businesses. Most recently, he spent 17 years at leading independent agency Wieden + Kennedy as Chief Executive, Global Chief Operating Officer and as a member of the Trustee Board, tasked with preserving the company's independence and ensuring its financial stability.
Neil was named by The Guardian as one of the top ten influencers in advertising and is a former Council member of the Institute of Practitioners in Advertising.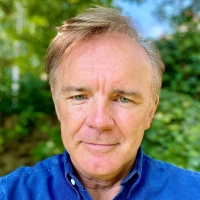 ---
John Colenutt: Trustee (2020– )
Development Committee (2020– )
Finance Committee (2020– )
Member since 2020 (formerly member, 2010-12). John has had a varied career with senior roles in investment banking (JP Morgan Cazenove), the charity sector (Teach First) and, most recently, at a tech spin out from Oxford University (Genomics plc). Earlier in his career he also worked as a professional economist (at HM Treasury) and taught economics. John has combined his professional career with extensive charity involvement, especially as a fundraiser, and co-chaired Balliol College's 750th Anniversary campaign. Other charity roles include acting as a mentor to young social entrepreneurs, being a management coach for newly-qualified teachers and supporting pupils in university applications. He is a governor of Westminster School and chair of governors at Harris Westminster Sixth Form.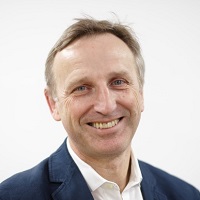 ---
Isabelle Dupuy: Trustee (2016– )
Chair Search Committee (Chair) (2022– )
Development Committee (2016– )
Director Search Committee (2016–2017)
Finance Committee (2018– )
Nominations Committee (2018– )
Member since 2002. Originally from Haiti, Isabelle moved to London as an investment banker with Merrill Lynch and now manages a private portfolio. Her novel, Living the Dream, was published by Jacaranda Books in late 2019. It was shortlisted for the Diverse Book Awards and was selected as a Guardian Summer Read 2021. She has been published in the White Review, the New York Times, the British Library's anthology on writing 2021, Swallowed by a Whale, Bad Form Review, Black Ballad and more. She chaired the panel of judges for the London Library's Emerging Writers Programme 2020 and she was a Reader for the Commonwealth Short Story Prize 2021. She is currently working on her second novel, 'Maker of Men'. Isabelle is represented by Curtis Brown. She holds a BA from Yale University and an MBA from New York University. Isabelle has three children from her first marriage.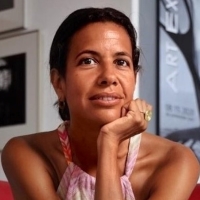 ---
Patrick Fleming: Trustee (2020– )
Buildings and Facilities Committee (2020– )
Collections Committee (2020– )
Member since 2014. Patrick is currently Chief Executive at the Jubilee Sailing Trust. Prior to joining the Trust in January 2020, he spent more than twelve years at the British Library, latterly as Director of Development. During his time at the Library, Patrick also held a number of different senior roles including Head of Operations, London, Associate Director and Head of Business Change, leading a number of major initiatives including the delivery of the British Library's £33m Newspaper programme, the digital procurement to launch the British Newspaper Archive and the Library's successful procurement to appoint a partner to develop 2.8 acres of the Library's site at St Pancras. Patrick is also a former award-winning national and regional newspaper journalist and daily newspaper editor.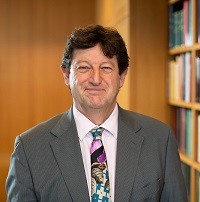 ---
Daisy Goodwin: Trustee (2018– )
Collections Committee (2018–2020)
Development Committee (2018– )
Membership Committee (2020– )
Member since 1990. Daisy Goodwin is a writer, journalist and BAFTA winning TV producer. After ten years at the BBC making arts documentaries, she left to join the independent sector and created a number of programmes including Grand Designs and The Nation's Favourite Poems. In 2005, she started Silver River productions, which she sold to Sony in 2012. Alongside her TV work, Daisy has written a memoir, Silver River and two novels My Last Duchess and The Fortune Hunter, which were both New York Times bestsellers. In 2014, Daisy was commissioned to write her first screenplay, Victoria, an 8 part series for ITV and is currently writing series 3. Her charity work has included chairing the Poetry Book Society and she is currently Chair of the Women Taking Action committee that works to promote Family Partners for Action for Children, the second biggest children's charity in the UK.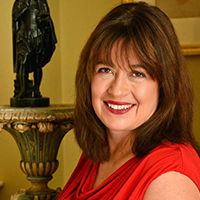 ---
Stephanie Hall: Trustee (2020– )
Buildings & Facilities Committee (2020– )
Chairs Committee (Chair) (2020– )
Member since 2020. Stephanie Hall began her career as a university lecturer in Early Modern and Medieval English Literature, then diversifying into large scale project and programme management in the Museums and Galleries, Heritage and Universities sectors, both in the UK and internationally. She is currently the Director of The Courtauld Institute of Art's major capital transformation project at historic Grade 1-listed Somerset House, overseeing and integrating all areas, from deeply complex build and design to inspirational outreach and activity across the UK. She has previously led projects and programmes at the British Museum and Arts Council England and supported grant panels in the charity sector.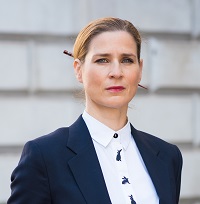 ---
Simon King: Trustee (2023– )
Development Committee (2023– )
Nominations Committee (2023– )
A member for much of his adult life, Simon is Head of Corporate Affairs at Hakluyt, the strategic advisory firm for businesses and investors. He has a global role as a member of the company's senior leadership team, and currently divides his time between New York and London. He has previously worked for the firm in Tokyo and Berlin.
Before joining Hakluyt in 2014, Simon spent 15 years as a civil servant in the British government. He spent four years in 10 Downing Street, working first for Gordon Brown and then for David Cameron. His last role in government was as director of strategy and delivery for Theresa May when she was home secretary.
Simon has a lifelong interest in philosophy and the arts. Inspired by the poet and literary critic William Empson's encounter with Buddhist sculptures in Kyoto and Nara in the 1930s, he is currently writing a book about various cultural, intellectual and religious connections between East Asia and Western Europe. Much of his research for this has been carried out in the Library.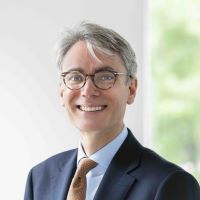 ---
Rosalynn Try-Hane: Trustee (2022– )
Buildings and Facilities Committee (2022– )
Collections Committee (2022– )
Member since 2022, Rosalynn is a writer, film critic and lawyer. She is currently working on her debut book, about how she discovered her voice in Paris and silenced her inner critic during the pandemic.
She is one of the lawyers to the Grenfell Tower Public Inquiry. Her other work has included regulatory roles for central government on EU Exit matters, work for public sector organisations and on high profile litigation cases.
As a film critic and writer she has provided opinion pieces on subjects such as; genre and diversity in film, foreign travel and solo dining for BBC radio and television as well as in various publications Rosalynn is passionate about amplifying marginalised voices and her charity work has included running the writers group at Clean Break Theatre Company which helps to transform the lives of women affected by their experiences with the criminal justice system.
Her favourite spot in the Library is in the 4th floor stacks overlooking the square. It was here she discovered the poetry collection of Rosemary Tonks.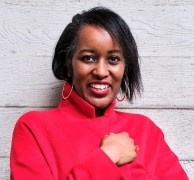 ---
Stephen Withnell: Trustee (2020– )
Chair Search Committee (2022– )
Development Committee (2020– )
Nominations Committee (2022– )
Member since 2018. Stephen is an experienced executive and non-executive director with a background in economics, finance, and corporate governance. He is a former Managing Director of Goldman Sachs and is an Honorary Professor in Finance and Economics at Durham University, where he also serves on the International Advisory Board of the Durham University Business School. Stephen is Director and CEO of The Stonyhurst Foundation, an independent educational charity and endowment. He has served on a number of governing bodies and committees for several charitable organisations.
Stephen Withnell is a DPhil candidate in Architectural History at Oxford University. His current research centres on architecture and Catholic material culture in the nineteenth century, with a specific focus on church architecture. Stephen has published widely on architectural history, including in the Oxford Review of Books and the peer-reviewed Georgian Group Journal. His upcoming study of 19th Century Catholic Monastic Architecture in Britain will be published in the Rewley House Studies in the Historic Environment series. Stephen completed undergraduate studies in Ancient, Medieval and Modern History at Durham University and graduate studies in the History of Art & Architecture at the University of London.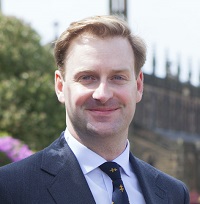 ---
London Library Trustee Placements
The Library appoints two Trustee Placements from its younger Membership to serve a two-year term. Their role is to:
attend trustee meetings regularly and contribute appropriate skills, interests and knowledge;
reflect the Trustees' agreed policies and concerns whenever acting as a representative of the Trustees;
champion the cause and reputation of the Library, identifying and engaging potential new supporters
Anyone interested in this role (or indeed the role of Trustee) can find out more here.
---
Victoire Neve: Trustee Placement (2022–2024)
Development Committee (2022– )
Finance Committee (2022– )
A member since 2014, Victoire joined the Library in her final year of school. She went on to study at Durham University and graduated with a joint honours degree in Philosophy and Theology. Her dissertation looked at the structural constraints of binary oppositions in ethical philosophy - specifically that of consequentialism and deontology - and she took great interest more generally in the implications of post-structuralism and its intersection with environmental ethics.
Since graduating, Victoire has been working at Sainsbury's supermarket, fascinated by the scale of such a business and its impact on people, communities and environments across its operations and global supply chains. She currently works in the Corporate Responsibility & Sustainability team, addressing the environmental, ecological, agricultural and social issues that emerge from this increasingly globalised industrial food chain. Her role is crucial in breaking silos, agitating sub teams towards systems thinking and embedding sustainability into all Sainsbury's business functions whilst encouraging cross-sectoral public and private collaboration to drive further action.
Victoire is especially interested in the stories and ideologies embedded at the root of the climate and ecological crisis. She plans to pursue postgraduate study in this domain, interested in approaching the issues rooted in these crises using a variety of critical, interdisciplinary perspectives. Through the employment of novel perspectives, Victoire hopes to unearth novel solutions, drive food system transformation and play her part in the advancement towards a socially and ecologically just future.
She can most likely be found thinking about some of the above sat on a stool in the lowly lit backstacks of the sixth floor of the Library.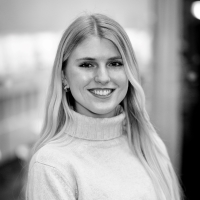 ---
Anna Zanetti: Trustee Placement (2022–2024)
Buildings and Facilities Committee (2022– )
Membership Committee (2022– )
Anna holds a First Class degree in Classics from the University of Oxford, where she specialised in Literature, Ancient Art, and Philosophy. During her time at university, she interned at The Story Museum (Oxford), a charity that celebrates and promotes stories, and The Farjam Foundation (Dubai), a non-profit, non-governmental organisation fostering cross-cultural dialogue through art.
Currently working in arts and culture PR, she's managed large scale and award-nominated PR campaigns, including the Booksellers' Association Bookshop Day 2021, The Reading Agency's World Book Night 2020, the Institut Ramon Llull's Spotlight on Catalan Culture, Poetry for Good and several projects at the Venice Biennale, as well as working for retainer clients such as The London Book Fair, The Box Museum, Bookshop.org and more.
A keen writer and theatre-goer, she's been contributing culture pieces and reviews for Litro Magazine, The Oxford Culture Review, A Younger Theatre, The Prickle and Dance Art Journal among others, and in 2019-2020 she directed and produced a sell-out dance show about dating apps called Not A Match!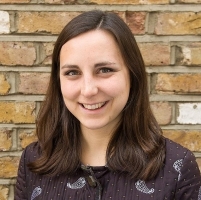 ---
Register of Interests
In accordance with current best practice regarding charity governance, the Library's Trustees are asked at least annually to declare the interests which, in their judgement, are or might be relevant in their role.These are set out in the Register of Trustees' Interests.
---