The Executive Team
Director, Philip Marshall
As Director, Philip is the chief executive officer of the Library, reporting to the Board of Trustees.
Philip began his career as a solicitor before moving into management within arts and culture. He spent 11 years at the British Museum where his roles included Head of Commercial and Director of International Engagement. His other roles have also included Director of Business Development at the Royal Albert Hall and Director of Development at Sadler's Wells.
This email address is being protected from spambots. You need JavaScript enabled to view it.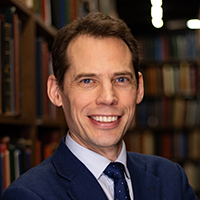 Director of Collections and Library Services, Matthew Brooke
Matthew joined The London Library in 2019 and is focused on developing the Library's outstanding collection and the library services that it provides, with directorial responsibility for the Member Services, Collection Care, Bibliographic Services and Acquisitions teams
He has been involved in library services for over a decade, most recently as Acting Director of Library Services at Royal Holloway where he was responsible for services including the archives and special collection, and led the development of the £60m Library Student Services Centre.
This email address is being protected from spambots. You need JavaScript enabled to view it.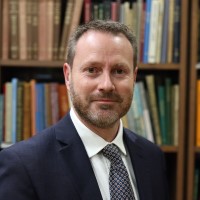 Director of Finance & Administration, Michael Clayton
Michael joined The London Library as Director of Finance & Administration in 2019. Alongside the Finance team Michael is responsible for the Library's IT, HR and Building & Facilities Management teams, delivering the core Library systems used by members and staff. He qualified as a CPA in Australia in 2010 and since moving to the UK has worked for a range of charities and membership organisations.
This email address is being protected from spambots. You need JavaScript enabled to view it.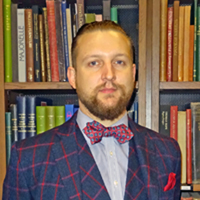 Fundraising Director, Melanie Stoutzker
Melanie joined the London Library as Fundraising Director in September 2020, and with the Fundraising team, is responsible for generating philanthropic income to support the Library's activities and collections.
With over 25 years' experience as a development professional, Melanie was a fundraiser at the Royal Academy of Arts and the Natural History Museum, before becoming a consultant advising and supporting a range of heritage, cultural, arts and charitable organisations. She has a passion for driving philanthropic support to increase access to and engagement with culture and heritage.
This email address is being protected from spambots. You need JavaScript enabled to view it.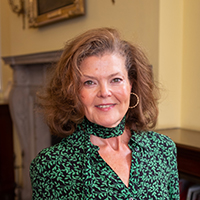 Membership Director, Felicity Nelson

Felicity joined the Library in 2017 and as Membership Director is focused on delivering the Library's strategy to raise awareness of the Library, broaden its audience and grow its membership. Felicity is responsible for the Library's Marketing and Communications, Events and Membership Administration teams. She brings wide-ranging experience of membership organisations and events delivery, having worked in membership for over 13 years, most recently as Head of Membership and Business Development for maritime trade association The UK Chamber of Shipping.
This email address is being protected from spambots. You need JavaScript enabled to view it.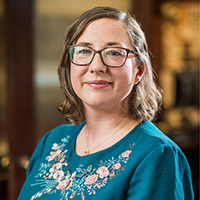 ---
Departmental Teams
"I give daily thanks to The London Library and its peerless staff" - Max Hastings
The London Library is proud of its people and the high quality service they provide. There's information below to help you find out more about the different departments and services within the Library along with a list of key contact addresses where you can get in touch.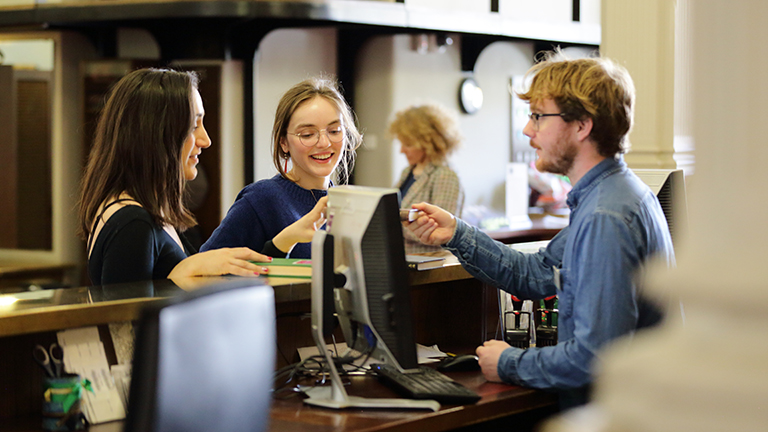 Collections and Library Services
The Department is headed by Executive Director Matthew Brooke. Four teams within this Department are focused on maintaining and developing the Library's unique collection and the outstanding library services that provide access to it:
Member Services
The Member Services Team, headed by Amanda Stebbings, deals with many of the services that members rely on directly when accessing the collection. Reception are often the first point of contact for potential members and for membership enquiries of all kinds and can advise on many membership matters and use of the building. Circulation can deal with complex subject enquiries and are able to advise on using the catalogue and online resources. The Member Services team also provide induction sessions for new member and those who wish to better understand the Library collections.
Key contacts
Book Enquiries, loans and renewals: (020) 7766 4743 |

This email address is being protected from spambots. You need JavaScript enabled to view it.

Reception: (020) 7766 4700 |

This email address is being protected from spambots. You need JavaScript enabled to view it.

Postal loans: (020) 7766 4782 |

This email address is being protected from spambots. You need JavaScript enabled to view it.

New Book suggestions:

This email address is being protected from spambots. You need JavaScript enabled to view it.

For more general feedback about Library services, contact

This email address is being protected from spambots. You need JavaScript enabled to view it.
Collection Care
The Collection Care team, headed by Kate Sloss, maintains and preserves the Library's collections and manages the stack areas. Collection Care prepares all new acquisitions including protective housing. Working from a dedicated conservation studio, the team stabilise and conserve collections for continued use by members while retaining significant structures, artifacts and information. Collection Care manages access to special collections, including loans to museums and galleries, and works closely with the Archives. Preventive work focusses on managing the environment in the stacks by monitoring relative humidity, temperature, light levels and pest activity.
Space planning is the responsibility of Collection Care and the team is engaged in the long-term work of creating space in the stacks for new acquisitions and improving the browsing sequence of our collections.
Acquisitions
The Acquisitions Team is headed by Gill Turner and handles the acquisition of books coming into the collection whether they are newly published, out of print materials or replacements for existing copies, as well as subscriptions to journals and periodicals in both print and online formats where available. The team also handles the growing collection of e-resources to be found on Catalyst that includes newspaper archives, academic and popular e-books as well as subject specialist titles supporting our core print collections. Over 6,000 titles are added to the collection annually across all formats. The selection of titles draws on the expertise and ongoing research of the Acquisitions team and takes account wherever possible of recommendations from members about titles that would support their research and strengthen the collection. Suggestions for new books can be made to This email address is being protected from spambots. You need JavaScript enabled to view it.. Whilst most of the Library's selections have to be purchased, new title donations that fit the collection are welcomed for our consideration and members are invited to contact the team via This email address is being protected from spambots. You need JavaScript enabled to view it. with their proposals. The Head of Acquisitions also welcomes contact from members thinking about estate planning with regard to their book collections and can advise about the Library's constraints in this area.
Bibliographic Services
Headed by Fay Dowding the Bibliographic Services team is responsible for maintaning the Library's unique classificiation system and ensuring that our titles are expertly catalogued. The team are also responsible for managing the Library's Retro Cataloguing Project which has enabled records for the vast bulk of the collection dating prior to 1950 to be searchable via our online catalogue, Catalyst.
Development and Fundraising
Fundraising plays a vital role in enabling the Library - which receives no money from public funding - to operate and provide the services it does. Under the direction of Fundraising Director Melanie Stoutzker and Head of Development Anna Clarke, the Development team is responsible for creating, maintaining and deepening relationships with all our supporters, running a range of development programmes through which individuals and institutions can support the Library.
Key contacts
Fundraising Director: Melanie Stoutzker

This email address is being protected from spambots. You need JavaScript enabled to view it.

Head of Development - Anna Clark

This email address is being protected from spambots. You need JavaScript enabled to view it.

Fundraising enquiries and donations:

This email address is being protected from spambots. You need JavaScript enabled to view it.

Founders Circle:

This email address is being protected from spambots. You need JavaScript enabled to view it.

Filming and Venue Hire:

This email address is being protected from spambots. You need JavaScript enabled to view it.
Finance & Administration Department
Teams and key contacts
Accounts -

This email address is being protected from spambots. You need JavaScript enabled to view it.

Building & Facilities Management. The BFM Team, headed by Jeremy Cox (jeremy.cox@londonlibrary), is responsible for maintenance and security of the building and the provision of core facilities to ensure the Library is a safe, comfortable and effective working environment for members, staff and visitors. The team provides the first port of call for deliveries and postal services and also operates beyond normal opening hours to allow for cleaning, events or significant maintenance work.
HR - HR Manager,

This email address is being protected from spambots. You need JavaScript enabled to view it.

IT - Nick Moss
Director of Finance and Administration: Michael Clayton

This email address is being protected from spambots. You need JavaScript enabled to view it.
Membership Department
A thriving membership is vital to the Library and the Membership Department is responsible for raising awareness of the Library, recruiting new members and ensuring that existing members get as much as possible out of their membership beyond use of the collection. The team's activities include:

Marketing - recruiting new members and keeping existing and potential audiences informed of the many benefits of Library membership
Communication - helping raise the profile of the Library through a range of channels including print, broadcast and social media, The London Library magazine and the website
Events - developing a vibrant program of public events
Membership administration - ensuring that all our members' subscriptions and new membership applications are efficiently processed and maintained
Merchandise and branding - ensuring a consistent and compelling identity for the Library's communications and external profile

Key contacts:
Membership enquiries:

This email address is being protected from spambots. You need JavaScript enabled to view it.

Press enquiries:

This email address is being protected from spambots. You need JavaScript enabled to view it.

The London Library magazine:

This email address is being protected from spambots. You need JavaScript enabled to view it.

Public events:

This email address is being protected from spambots. You need JavaScript enabled to view it.

Marketing enquiries:

This email address is being protected from spambots. You need JavaScript enabled to view it.

Membership Director: Felicity Nelson

This email address is being protected from spambots. You need JavaScript enabled to view it.

If you have any feedback about using the Library and the Library building, we'd love to hear from you at

This email address is being protected from spambots. You need JavaScript enabled to view it.