Staff at The London Library
Director, Philip Marshall
Philip began his career as a solicitor, qualifying in 1996, and specialising in commercial law for the IT, media and publishing sectors. After completing an MBA at London Business School, Philip joined the British Museum in 2003. Over an 11 year period at the Museum, Philip's roles included Head of Commercial and Director of International Engagement. He then worked as Director of Business Development at the Royal Albert Hall and Director of Development at Sadler's Wells.
Tel: 020 7766 4712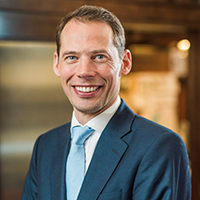 ---
Membership Director, Felicity Nelson

Felicity joined The London Library as Membership Director in September 2017. She has worked in membership for over 12 years, most recently as Head of Membership and Business Development for maritime trade association The UK Chamber of Shipping, responsible for growing their membership and commercial activities.
Prior to this Felicity managed Special Interest Groups for the Institute of Chartered Accountants in England and Wales and worked in events for the British Institute of International and Comparative Law. Felicity graduated from LSBU with a BA in English and has an MA in Contemporary Approaches to English Studies from Goldsmiths.
Tel: 020 7766 4753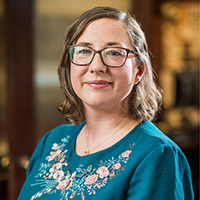 ---
Director of Collections and Library Services, Matthew Brooke
After obtaining an MA in Information Services Management at the University of North London, Matthew joined Royal Holloway College, University of London in 1997 as a Liaison Librarian for the departments of History and Social & Political Science.
After holding several posts including Library Services Manager and Associate Director, Matthew was most recently the Acting Director of Library Services from June 2017. He held responsibility for the leadership of the library service at Royal Holloway, including the archives, special collections, art collection and exhibition space. In addition to overseeing numerous adaptations to space and services, he led the library's development of the £60m Library & Student Services Centre.
This email address is being protected from spambots. You need JavaScript enabled to view it.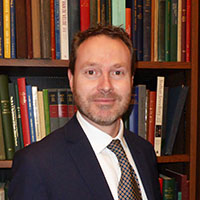 ---
---
Fundraising Director, Melanie Stoutzker

Melanie joined the London Library as Fundraising Director in September 2020, responsible for generating philanthropic income to support the Library's activities and collections. With over 25 years' experience as a development professional, Melanie was a fundraiser at the Royal Academy of Arts and the Natural History Museum, before becoming a consultant advising and supporting a range of heritage, cultural, arts and charitable organisations. She has a passion for driving philanthropic support to increase access to and engagement with culture and heritage.
This email address is being protected from spambots. You need JavaScript enabled to view it.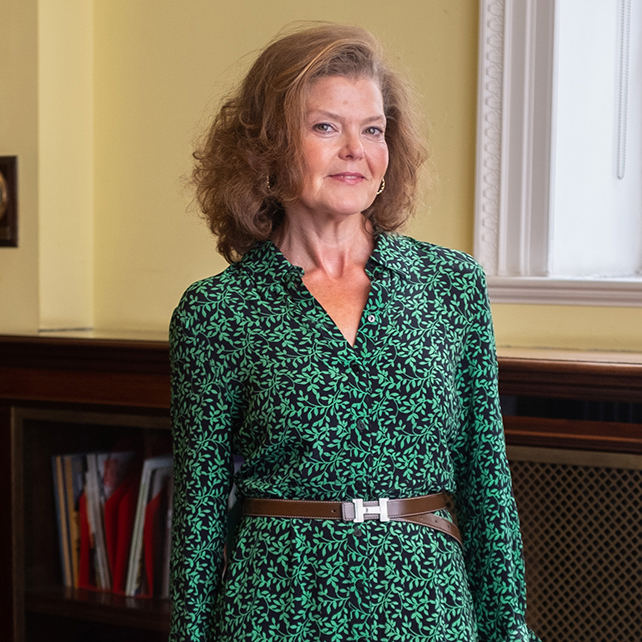 ---
Director of Finance & Administration, Michael Clayton

Michael graduated in 2005 with a double degree in Accounting and Philosophy. After joining the Australian Government Graduate Scheme he qualified as a CPA in 2010 before immigrating to the UK.
Since moving to London he has worked for charities and membership organisations such as The Royal Institution of Great Britain, The Royal Society, The Chartered Institute of Arbitrators and the Reform Club.
Tel: 020 7766 4713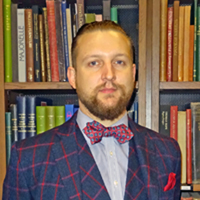 ---
---
Head of Member Services, Amanda Stebbings
Amanda graduated in 1990 from University College of Wales, Aberystwyth with BA (Hons.) in Welsh, having specialised in medieval Welsh prose and the Arthurian tradition in Welsh literature. Amanda then studied librarianship at University College of Wales, Aberystwyth and graduated in 1991 with an MSc in Library and Information Science.
A chartered librarian since 1992, Amanda worked as an Assistant Librarian with Cambridgeshire Libraries until moving to be Area Children's Librarian in the London Borough of Barnet in 1995. A period as Library Manager followed until being appointed Senior Librarian Adult Library Services in 2009, and subsequently appointed Service Development Team Leader in 2013. Amanda joined The London Library in January 2014.
Tel: 020 7766 4792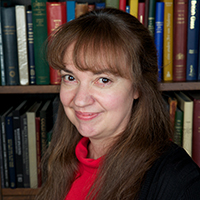 ---
Head of Communications, Julian Lloyd
Julian joined The London Library as Head of Communications in May 2015 and has a wide-ranging background in communications and information publishing. Following an initial career in corporate strategy roles for the media group, United News & Media, Julian become Development Director of their UK exhibitions and information publishing arm. In 2003, he became Media Relations Manager at the National Trust, helping oversee the promotion of a range of property acquisitions, heritage and environmental campaigns and the handling of the Trust's corporate communications.
In 2008, he was appointed Communications Manager at Natural England - the government's conservation adviser and regulator – managing the communication to public, government and stakeholder audiences of the agency's high profile environmentalwork. Julian graduated from Cambridge University with a BA in History and has an MBA from the London Business School.
Tel: 020 7766 4704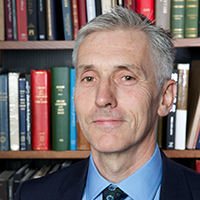 ---
Head of Acquisitions, Gill Turner
Gill graduated from Portsmouth Polytechnic (now University of Portsmouth) 1982 with BA (Hons) in Latin American Studies. 10 years spent in general bookselling, managing various branches of a chain in south east England, switched to librarianship in 1994 completing an MA in Library & Information Studies from University College London in 1995 for which a thesis on acquisition methods in public libraries was submitted.
Joined The London Library in July 1995 as cataloguer/Spanish acquisitions librarian. Chartered Librarian in 1998. Acquisitions Support Librarian from May 1998 to 2003 and Head of Acquisitions since January 2004.
Tel: 020 7766 4760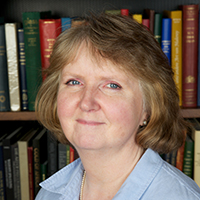 ---
Head of Development, Anna Clark
After graduating from the University of Exeter with a degree in Drama, Anna has spent her career in the arts and culture sector. She has over nine years of experience in fundraising and following early roles at Theatre Royal Stratford East and the Royal Court Theatre Anna spent five years at Sadler's Wells where she was the Individual Giving Manager. She went on to be the Head of Individual Giving at the National Army Museum before joining The London Library as Head of Development in December 2017.
Tel: 020 7766 4744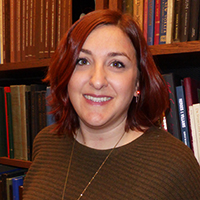 ---