Enhancing enjoyment and use of the Library
How people use the Library is at the heart of what makes it a special institution. And while there are many reasons to love the Library, there are also small improvements that could enhance how people experience its buildings and collections that are beyond the capabilities of the Library's operating budget.
The Library Fund is an annual fundraising appeal focused on improving the Library in ways that directly impact its users. Supporters of The Library Fund help improve the Library's collections, services and spaces to enhance enjoyment of the Library.
The first Library Fund, in 2019/20, focused on some ageing toilet facilities, while an appeal in 2018 to replace some severely damaged windows inspired the Library Fund's creation. The 2020/21 Library Fund is raising money to support the Library's COVID-19 response.
2019/20 REFURBISHING THE RED STAIRCASE TOILETS
The inaugural Library Fund campaign raised nearly £70,000 to refurbish the Library's red staircase toilets. That refurbishment work was due to take place during summer 2020 and, while this ultimately wasn't possible due to the COVID-19 crisis, the funds are reserved with a view to the refurbishment happening in the summer of 2021.
Thank you to the record number of donors who combined to make the planned refurbishment possible. We will keep you updated as the refurbishment plans progress.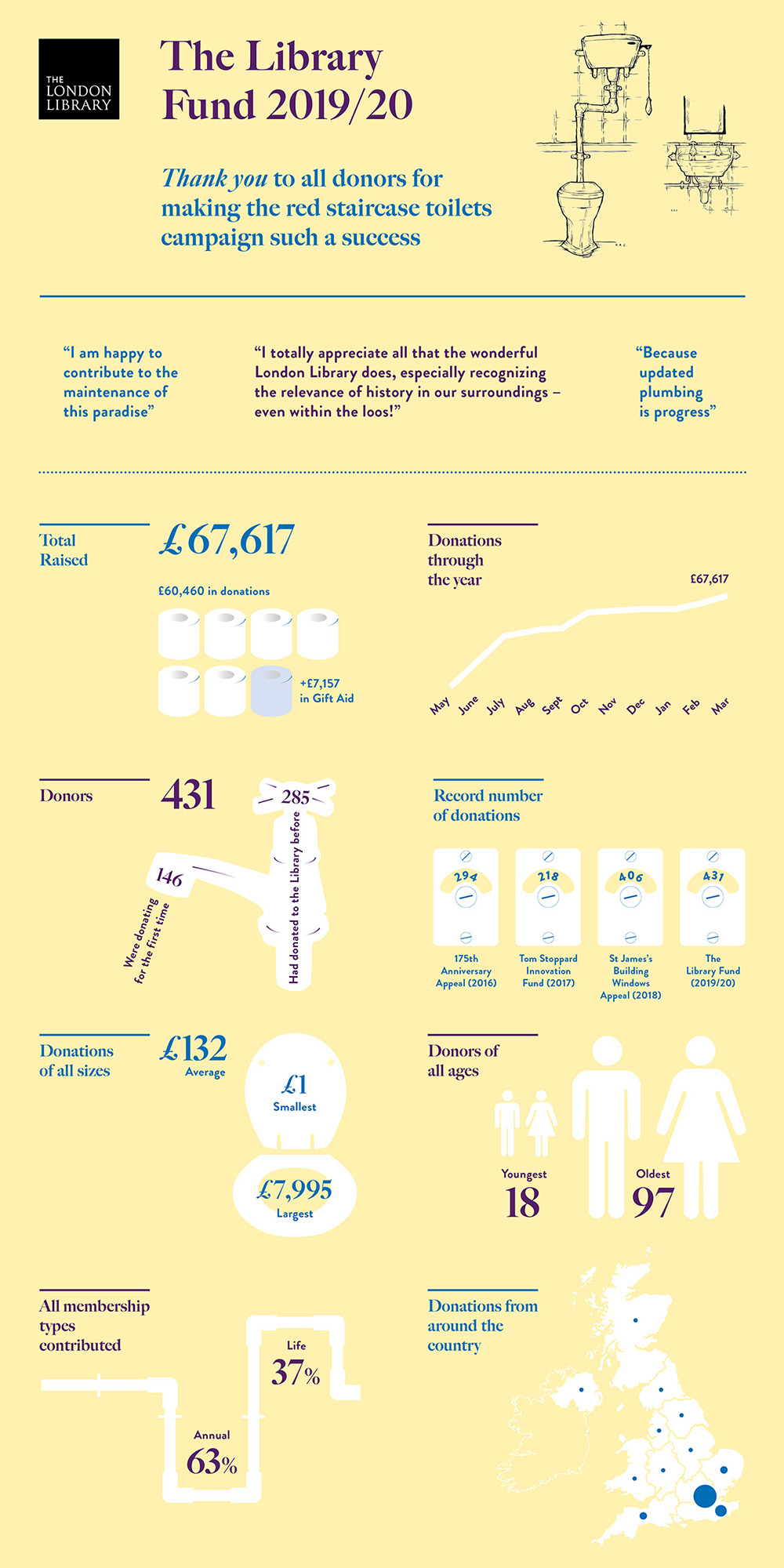 PAST PROJECTS
2018 The St James's Building Windows Appeal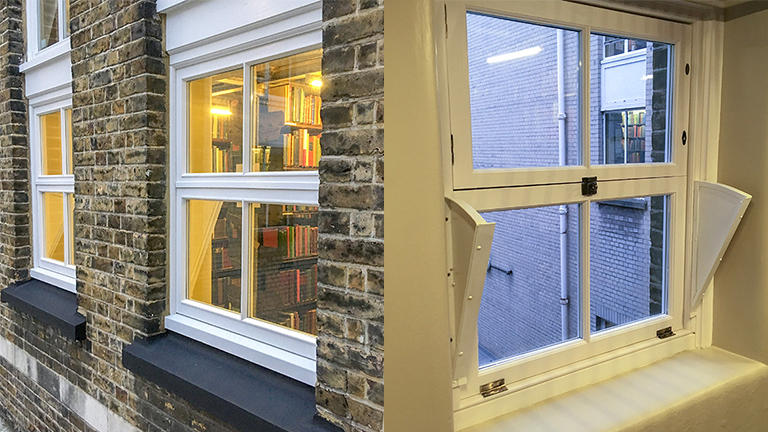 The 2018 Windows Appeal raised over £100,000 to replace severely damaged windows on one side of the Library's St James's Building. The replacement of the windows alongside some decoration work and book moves greatly improved the environment and comfort in this part of the building, and the success of the appeal enabled us to buy new desks, creating 10 wonderful new working spaces for Library users.
The response from Library members to the appeal, and the support donors gave to the work to improve how they use the building, directly inspired the creation of The Library Fund.