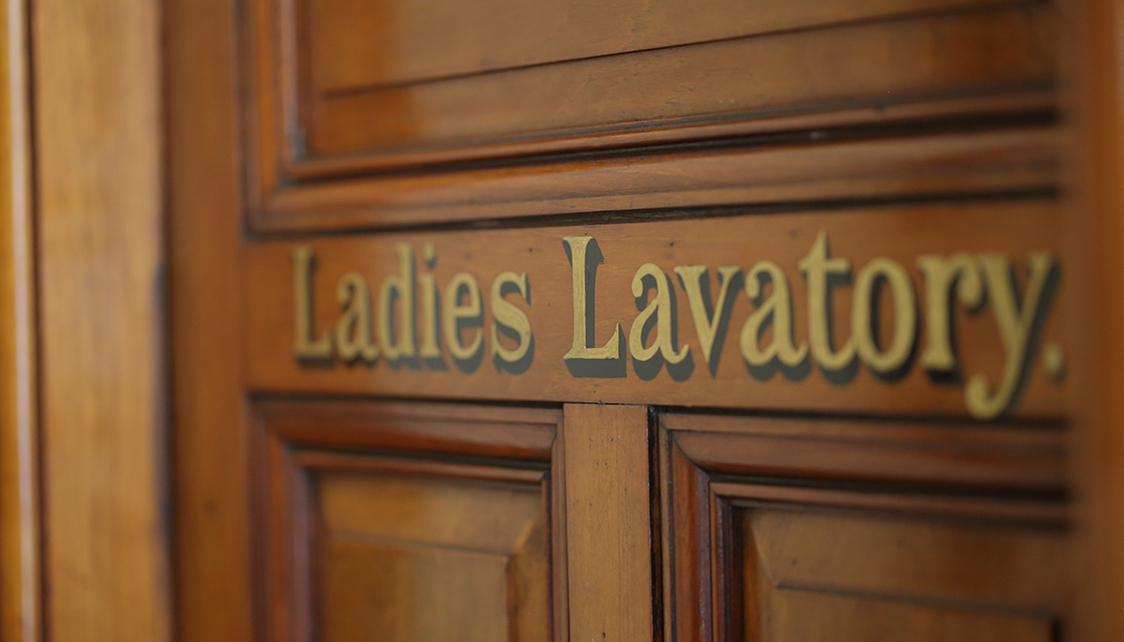 We are pleased to announce that the Men's and Women's toilets on the Red Stairs are now open!
This major refurbishment allowed us to restore the original character of the toilets, keeping the original Victorian fabric of the building while significantly modernising facilities for members. What started as a much needed renovation turned into a fascinating conservation project. As the work progressed we made discoveries such as the original layout of the Mens' cubicles and learnt that the locks were the original, handmade fixtures. These restored features now sit alongside motion activated dispensers and modern lighting.
The toilets were officially opened this morning by John O'Farrell and Lissa Evans, our Library Fund ambassadors for 2019/20, in a toilet paper ribbon cutting ceremony. Lissa said "I'm with Leonardo da Vinci on the importance of a splendid loo: 'Small rooms discipline the mind, large ones weaken it." See the proud moment on our Instagram here, and contribute a literary toilet pun!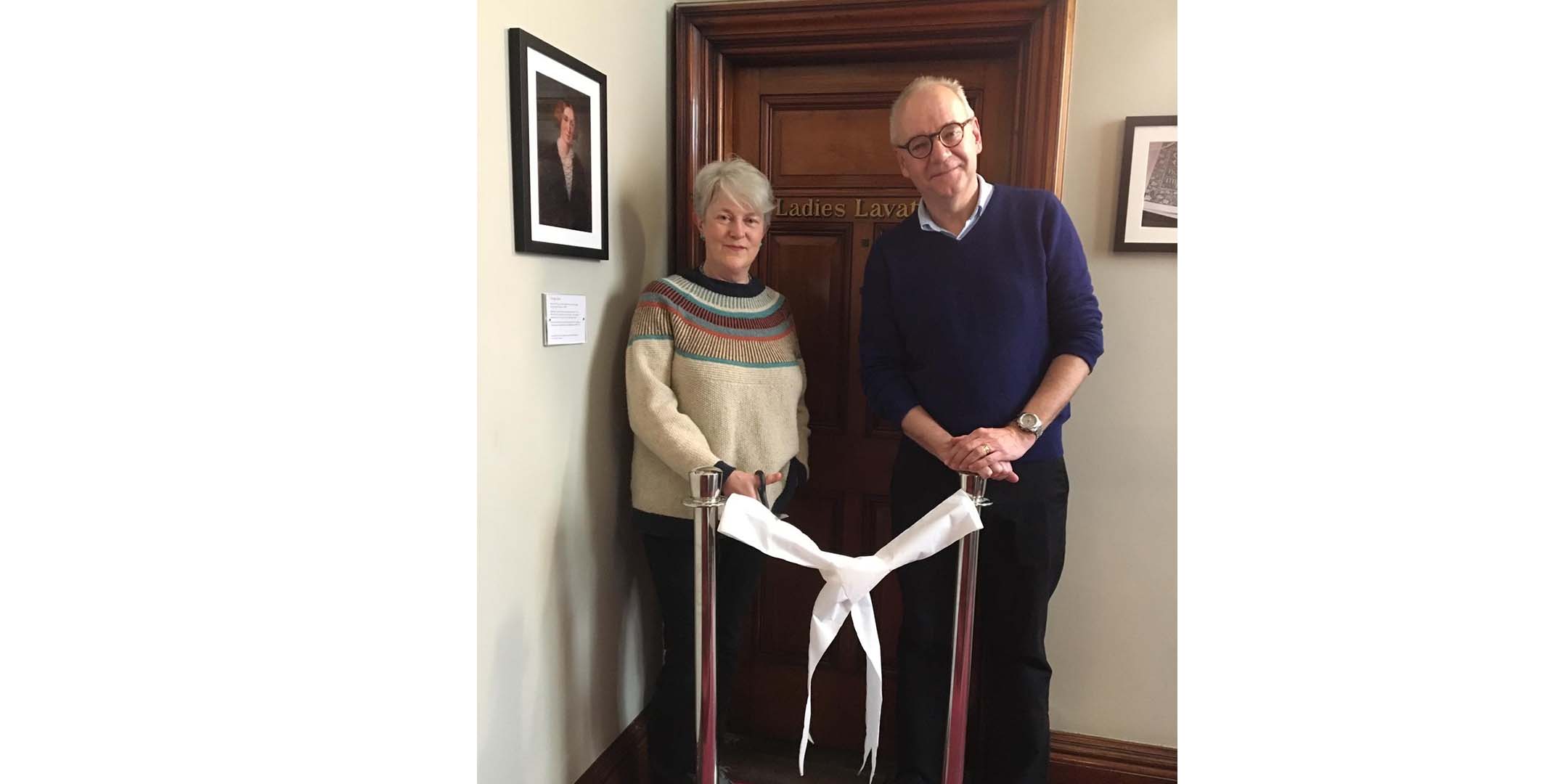 We would like to thank our members for all of their patience and co-operation whilst we carried out the works. We would also like to thank them for their generosity as the refurbishment of the red staircase toilets was made possible by the support of the 2019/2020 Library Fund appeal donors.
Please consider supporting this year's Library Fund appeal which plans to replace the lighting around the building with a more sustainable LED option that will also be safer for the collection.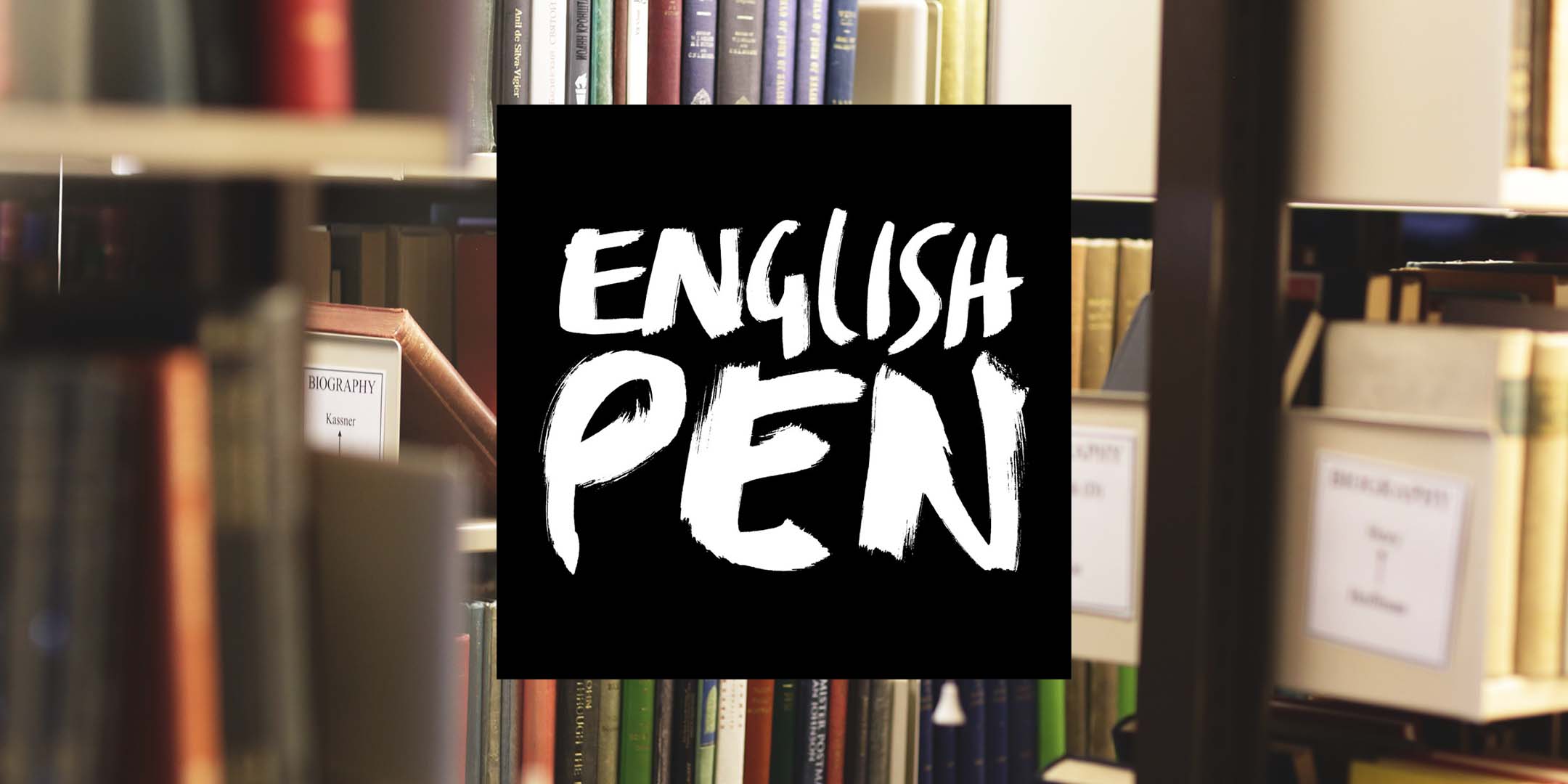 We are pleased to announce that writer Hanna Komar has been awarded a complimentary London Library membership as part of the ongoing partnership between The London Library and English PEN. Launched in October 2021, the partnership includes a scheme to support writers who are at risk or in exile, providing five writers with full access to The London Library's collection of around a million books, and to its extensive online resources.
Hanna Komar is an award-winning writer, translator, and activist from Belarus. She is currently based in the United Kingdom, where she has been studying for a MA in Creative Writing at the University of Westminster. She is an active member of English PEN's sister centre, PEN Belarus, which was officially shut down by the Belarusian authorities in August 2021. Komar was appointed an Honorary Member of English PEN in November 2021.
Hanna Komar commented: 'I think I could live in The London Library. Just imagine waking up and going through the rows and floors of books, studying them all day long, using their wisdom and knowledge for my own work. I've already borrowed two books – one on the poetry of engagement and another on feminism – both contribute hugely to my research and writing. The London Library is not only a fantastic resource, but an inspiring and safe space. I can't wait to explore the collections and writing community even more.''
Daniel Gorman, Director of English PEN, commented: 'We're pleased to continue our partnership with The London Library with Hanna Komar's new membership and a fascinating event with Claire Tomalin. With this partnership, we're proud to extend our support for writers at risk by offering access to one of the greatest collections of books, and a chance to join a community of peers in London.'
Philip Marshall, Director of The London Library, commented: 'I'm delighted that the Library can continue to support writers—particularly those at risk or in exile like Hanna —by providing a safe space to work, collaborate, and build a community through our partnership with English PEN. The London Library and English PEN have enjoyed a meaningful connection for many years. The first two presidents of English PEN – John Galsworthy and HG Wells – were Library Life Members, so it feels especially fitting that we can continue to develop our relationship in this way.'
Awet Fissehaye was the first writer to become a member of The London Library under this scheme. Upon joining, Fissehaye commented: "After my first unforgettable visit to The London Library, I started to have a feeling that I am frequenting a temple where ideas from books are worshipped. I am a firm believer in books. For me, being offered this London Library membership in partnership with English PEN means that I will be able to access thousands of books of my interest, stretched across generations and cultures. In the past, the lack of space to write and create was the biggest challenge for me. Now, the quiet, well-equipped and well-lit reading and study rooms will offer me the convenience to focus, ruminate, research, and write."
As part of the ongoing partnership between The London Library and English PEN, editor and writer Claire Tomalin will discuss the life of HG Wells (The Young HG Wells, 24 March, 7.30pm online & in person). From HG Wells' impoverished childhood to his determination to educate himself at any cost, serious ill health, complicated marriages, and his commitment to socialist ideals, the first 40 years of his extraordinary life would set him on a path to become one of the world's most influential writers. The sudden success of The Time Machine and The War of The Worlds catapulted him to international fame; he became the writer who most inspired Orwell and countless others, even predicting the moon landing with The First Men in the Moon, 70 years before it happened. HG Wells was a member of the Library for 50 years and instrumental in the beginnings of English PEN.
Read more: Hanna Komar Joins Through our Partnership with English PEN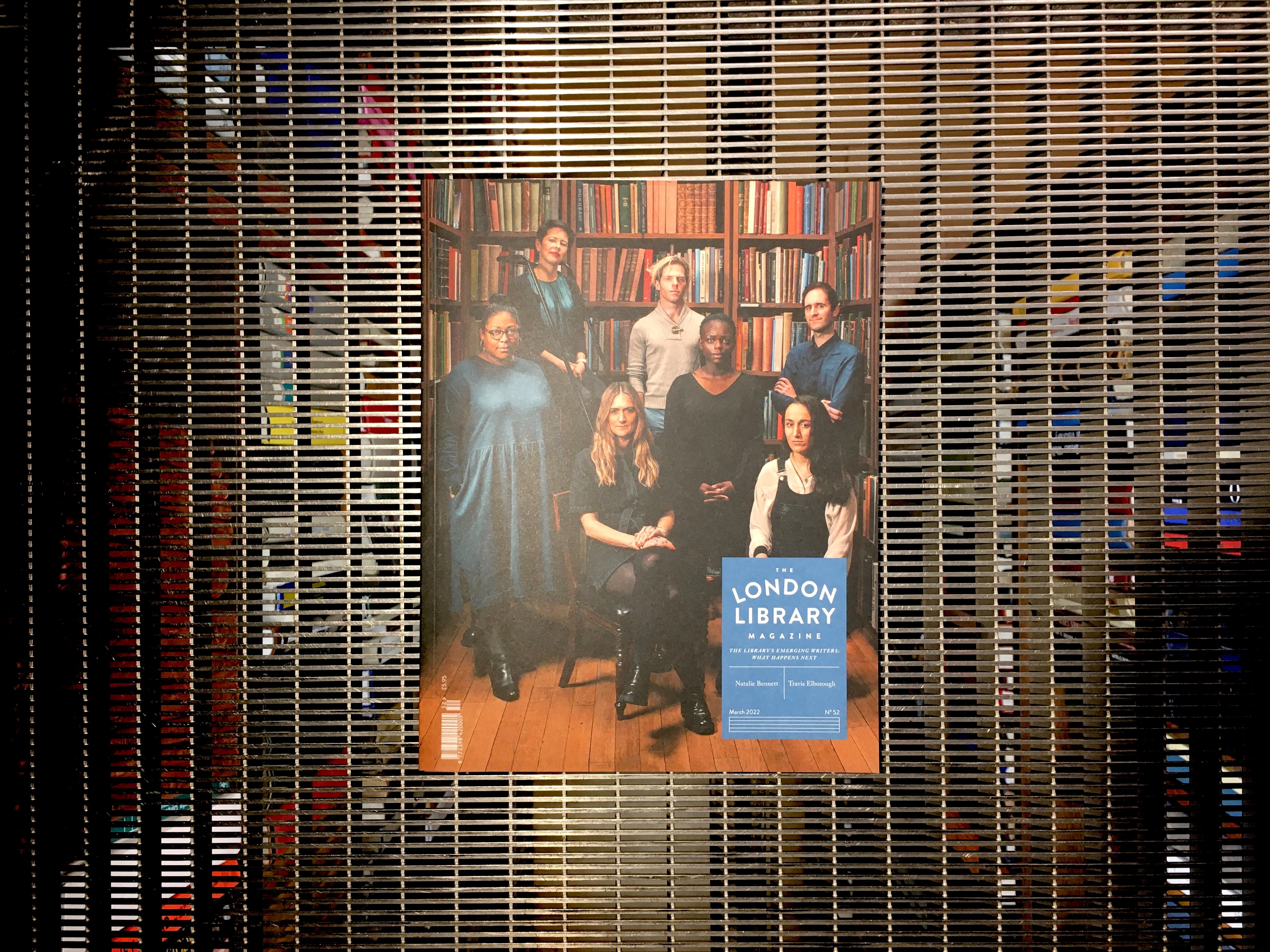 Our first issue of the year celebrates the importance of the Library in writing and research. We speak to writer and long-time Library member Travis Elborough and Ex-Green Party leader Natalie Bennett. Travis, whose impressive and eclectic range of titles takes inspiration from our collection, has been a member of the Library for two decades. The voracious reader Natalie Bennett combines a hectic life in the House of Lords with a deep interest in history, ecology, and feminism. We celebrate new writing from the alums of the Library's Emerging Writers Programme and catch up with roving journalist Pádraig Belton, the self-proclaimed collector of the Library's 'hidden desks.'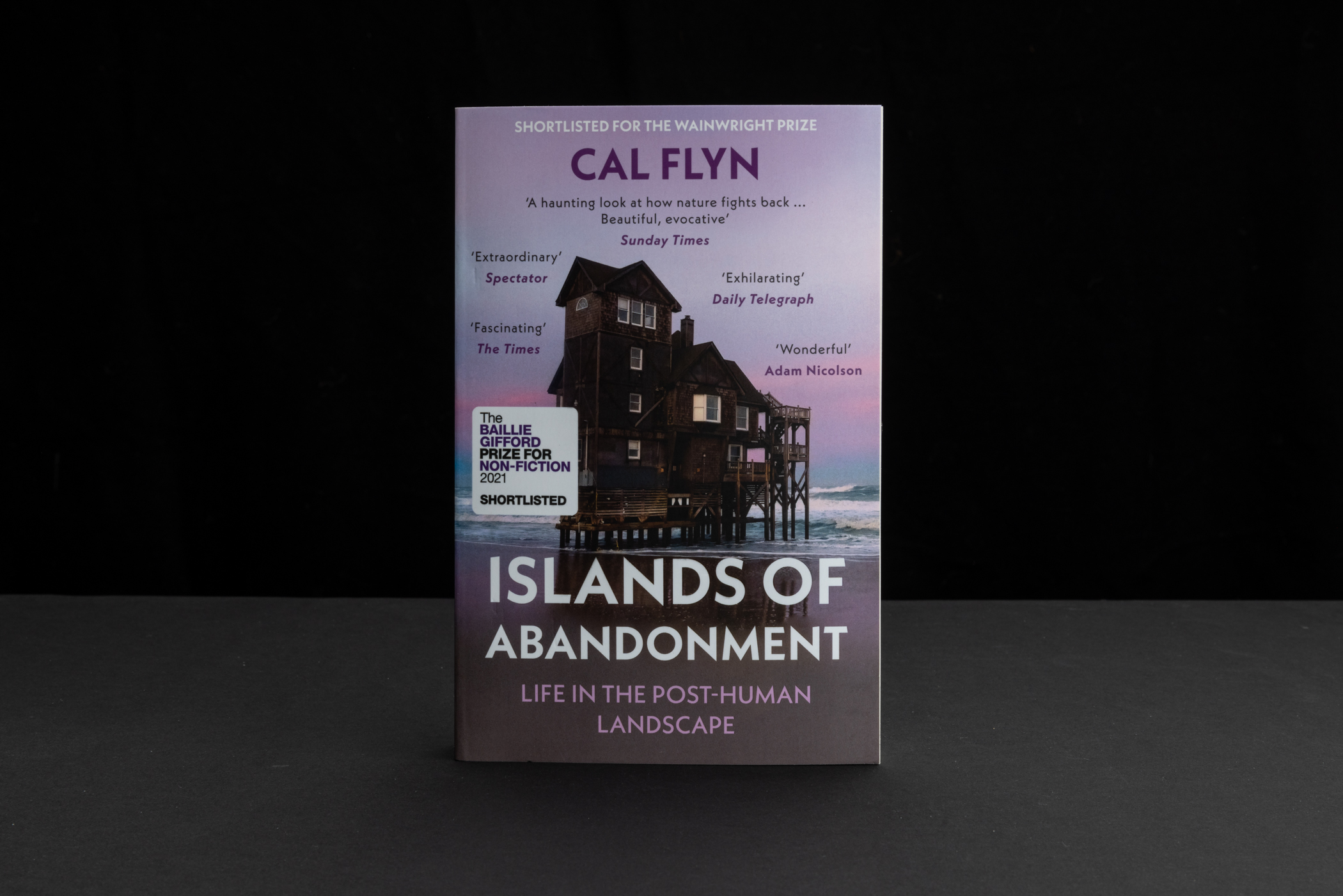 Scottish author and journalist Cal Flyn has been named winner of the 2021 Sunday Times Charlotte Aitken Trust Young Writer of the Year Award for her eerie yet ultimately optimistic account of ecological diversity, Islands of Abandonment.
Celebrating its 30th anniversary this year, the UK's most influential prize for young writers has for three decades been a definitive indicator of rising literary talent in Britain and Ireland, recognising such names as Zadie Smith, Simon Armitage, Max Porter and Sally Rooney in the early stages of their careers. Today, Cal Flyn joins that legacy for her impressive work Islands of Abandonment, which was previously shortlisted for the Baillie Gifford Prize and the Wainwright Conservation Award. It is a book about abandoned places: ghost towns and exclusion zones, no man's lands and fortress islands – and what happens when nature is allowed to reclaim its place.
The announcement was made on 24 February in the Library's Reading Room, in a warmly celebrated return to in-person prize ceremonies. The event was hosted by The Sunday Times' Literary Editor Andrew Holgate, alongside 2021 judges Andrew O'Hagan, Tahmima Anam, Claire Lowdon and Gonzalo C. Garcia, as well as Chair of the Charlotte Aitken Trust, novelist Sebastian Faulks.
As well as hosting the event, we are also pleased to be offering a year of Library membership to the shortlisted writers and two years of membership for Cal Flyn.
Subcategories