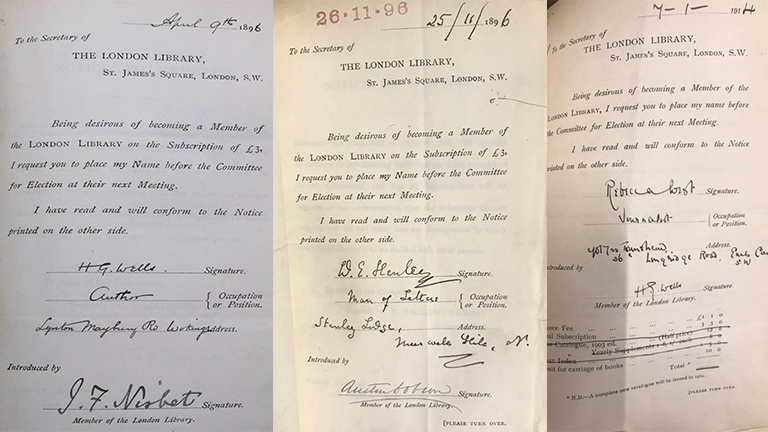 As we gear up for the first performance of Creation Theatre's The Time Machine on 29th February, we've been exploring our membership records to unearth some of the many links HG Wells had with the Library during his 50-year membership.
Wells joined the Library on 9th April 1896 a year after his first novel The Time Machine had been serialised in the New Review and then published in book form to international acclaim.
It was an extraordinarily productive period in his life – he'd already largely written the Invisible Man and his third novel The Island of Dr Moreau appeared in the same month he became a Library member.
Many of Wells' contacts from that time became Library members. In September 1896, WE Henley Editor of the New Review and the man responsible for serialising the Time Machine joined the Library. Wells had dedicated The Time Machine to him and he became a regular at Wells' social gatherings.
In the same year, Wells also began correspondence with the emerging novelist Joseph Conrad. Conrad joined the Library in 1897 and along with novelist Henry James the trio become regular visitors to their respective Kentish seaside homes.
In 1902 we see Lewis Hind joining the Library. As editor of The Pall Mall Budget he had given Wells his first big break, publishing 36 of his short stories in 1894. Also in 1902 Wells nominated Sidney Bowkett as a Library member. Bowkett was his great school friend from the age of eight – the pair lost touch but met up by accident in 1898 and their friendship resumed.
One of the most striking membership records is that of Cicily Fairfield, who under the pen name Rebecca West went on to become a highly celebrated writer, a Dame and a Library vice-president, remaining a Library member until her death in 1983.
Wells met the 20-year-old Fairfield in 1912 after the pair agreed to have lunch following her dismissive review of one of his articles. The following year they begin a relationship and by November 1913 Fairfield was pregnant and the couple were talking of living together under assumed names. (Their son, Anthony West was born in August 1914).
Rebecca West joined the Library in January 1914 – her application form is seconded by HG Wells.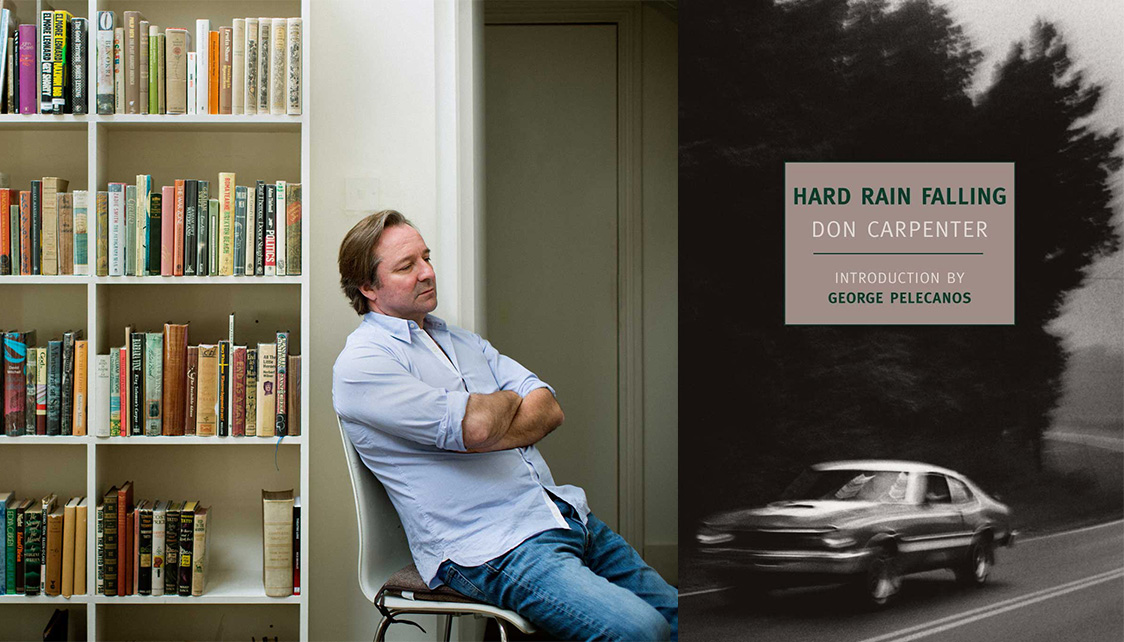 The third episode of The London Library Podcast is now live. This month we're delighted to be joined by actor and rare book dealer Neil Pearson.
Neil talks about the five books that have shaped his life, schooling and various career choices. His book selection includes the Jennings series, Henry Miller and Hard Rain Falling by Don Carpenter.
The London Library Podcast launched on 18 November 2019 and features a leading writer or figure in the cultural world discussing the books which have shaped them. Each month the guest is in conversation with The London Library's Director, Philip Marshall and will delve into the Library's archive and collection to uncover treasured books and nuggets of historical detail about the guest's book choices.
The London Library Podcast is a celebration of books and the ideas they inspire and a personal love letter from each guest to the books that have been most influential to them.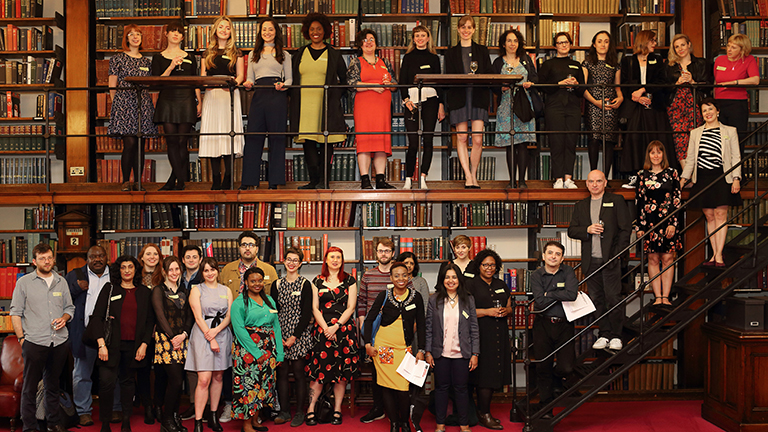 The London Library's Emerging Writers Programme, opens for submissions for the second year today. Geared towards supporting writers at the start of their careers, the Emerging Writers Programme supported 38 writers in 2019.
The Programme offers writers one year's membership of The London Library (which normally costs £540 per year) alongside writing development masterclasses, networking opportunities, peer support and guidance in use of the Library's resources.
The Programme will run from 1 July 2020 to 30 June 2021. This is slightly later than originally advertised due to the outbreak of COVID-19.
The Library's Emerging Writers Programme is open to anyone who is committed to pursuing a career in writing (for publication or performance) and wants to develop their work. Applicants should be working on, or planning, a specific project which will make extensive use of the Library's resources and is intended for publication or production. The Programme is targeted at emerging writers who have not yet published a full-length work of fiction, non-fiction or a collection of poems, or had a full-length work professionally produced for mainstream film, TV or the stage.
The closing date for applications is 19 February 2020; applications will then be selected anonymously by a panel of judges. The judges for the Emerging Writers Programme 2020 are
Bidisha (broadcaster, writer and film maker)
Isabelle Dupuy, Chair (writer and London Library Trustee)
Eleanor Greene (Executive Producer, Drama at Wall to Wall Productions)
Daniel Hahn (writer and translator)
Karen McCarthy Woolf (poet)
Amy Rosenthal (playwright)
Anna Whitwham (novelist)
Agents at AM Heath
The first year of the Emerging Writers Programme will end in May, with many of the writers currently on the scheme enjoying increased awareness for their writing from the publishing industry as well as benefitting from the use of the Library and the development and peer support aspects of the scheme. As participants Anna Kahn and Finnian Brewer explain:
"The programme has given me thoughtful conversations with other writers, techniques and tactics for researching and writing, plus access to a huge warren of books and online resources I'd never have found for myself. Conversations resulting from the programme helped me find my agent and I'm so excited to see what I can do next year with the boost all this has given me!" Anna Kahn
"I've taken away with me many useful pieces of advice from meetings and workshops at The London Library throughout the year and I've been motivated and inspired by the work of the other writers on the programme. I've used the Library as both a writing space and as a research hub and the Library has purchased new books for me that I wouldn't normally have been able to afford. I couldn't have had a better environment in which to finish my first novel and start applications for a PhD in literature." Finnian Brewer
The Emerging Writers Programme has been established with the help of London Library supporters including literary agency AM Heath, The Golden Bottle Trust, The Bryan Guinness Charitable Trust and the Julio and Maria Marta Núñez Memorial Fund, and aims to fund up to 40 places per year.
Under the Emerging Writers Programme, successful applicants will get free access to the Library's unique collection which includes over one million books and over 2,500 different periodicals, most of which is on open shelves and can be borrowed. Membership also includes access to extensive online resources and dedicated writing and research spaces in the Library's extraordinary building in central London.
The Emerging Writers Programme draws on the Library's long association with writers and thinkers. Many writers, including Virginia Woolf, Bram Stoker, Aldous Huxley and Tom Stoppard began their literary careers at the Library and thousands continue to draw on the Library to explore and develop their work.
Isabelle Dupuy, Chair of judges comments: "I moved to this country with a job in the City. Later when I decided to start writing I had two small children at home and the London Library offered me not just the space and the resources to start my novel but most importantly the permission. Writing can be a hard and lonely journey. Not many cities in this world offer a hub of creativity as open and accessible as the London Library and I am honoured to be a judge on this year's Emerging Writers' Programme. We are very excited to receive your applications. I look forward to welcoming the cohort of 2020."
Philip Marshall, Director of The London Library, comments: "It's been fantastic to see the first group of writers enjoying the benefits of the Emerging Writers Programme and taking the next steps in their writing careers. I am particularly pleased that we have been able to help our emerging writers form supportive networks. A sense of community has always been at the heart of the Library and I am delighted that we are able to continue developing this further with a second cohort of emerging writers."
Euan Thorneycroft, Literary Agent at AM Heath comments: "Recent evidence shows that effective arts education can promote creativity and innovation. But without further opportunities for writers to pursue their passion, this creation and innovation will be lost. Which is why we are delighted to continue our sponsorship of the Emerging Writers Programme at the London Library. Not only does it offer a fantastic resource for writers who might otherwise find it hard to access opportunities for development, but it also gives them the chance to meet and mix with other writers and is an invaluable source of inspiration and support."
Applications for the 20/21 Cohort are now closed.
Read more: The London Library Emerging Writers Programme Open for Submissions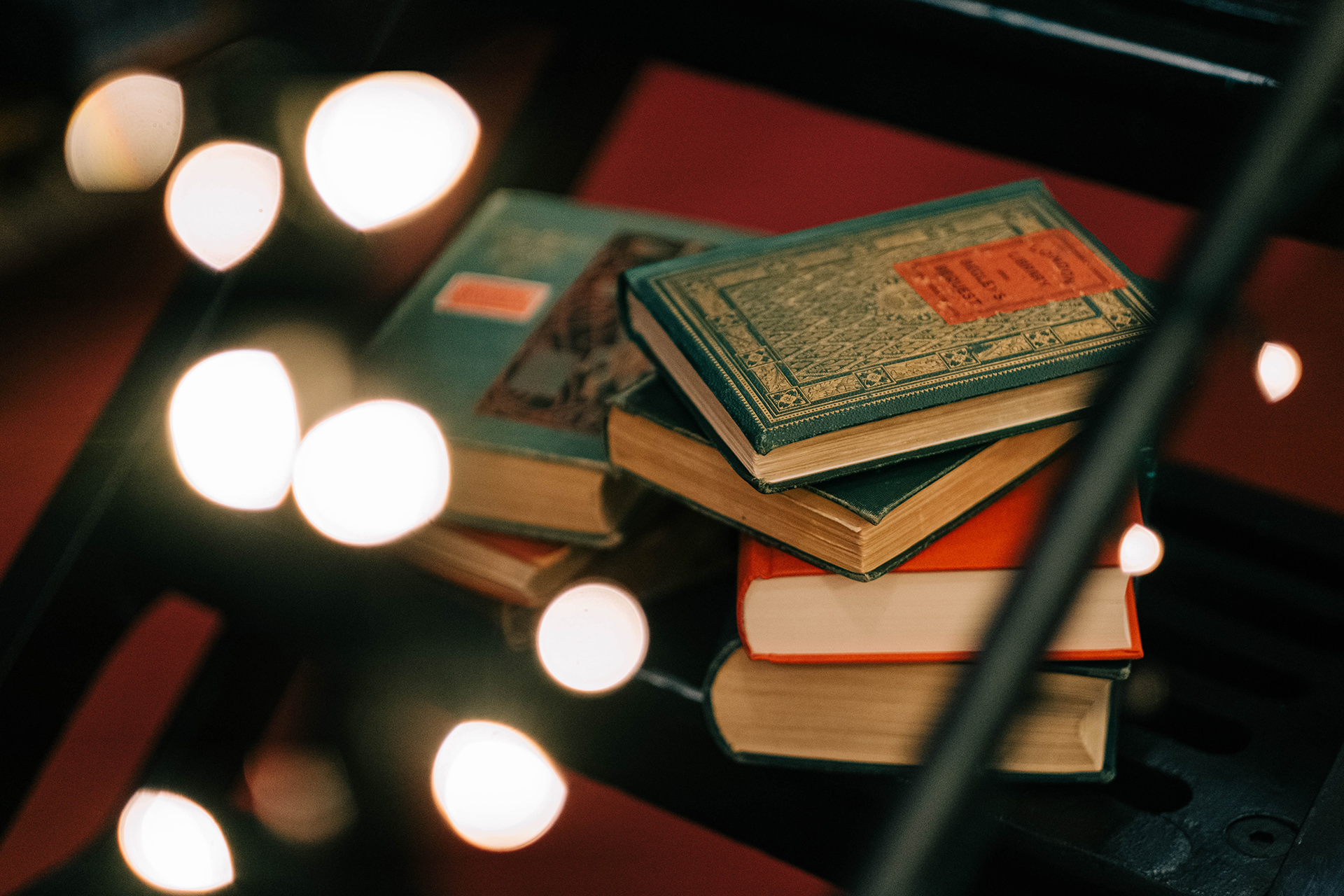 We've asked a selection of some of our members about the books that they've most enjoyed reading over Christmases Past and what they've got lined up this year for a spot of festive reading.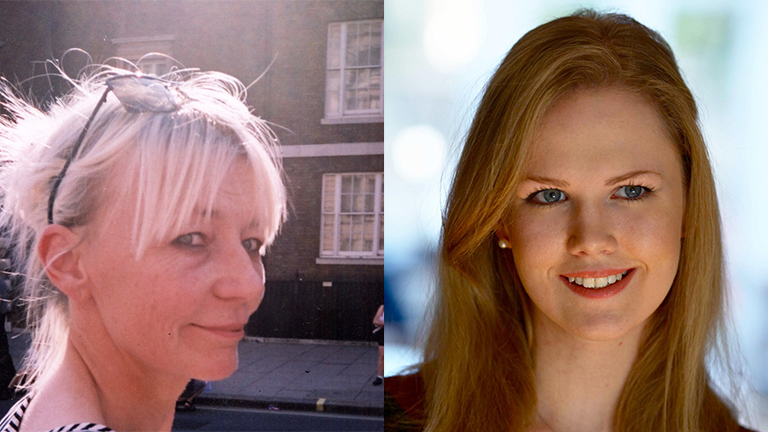 DIANE ATKINSON
Favourite Reads from Christmas Past:
A Fortnight in September by RC Sherriff
They Were Sisters by Dorothy Whipple
Transcription by Kate Atkinson
Reads for Christmas Present:
Staring at God, Britain in the Great War by Simon Heffer
Rebel Writers by Celia Brayfield
There Are Kingdoms, by Kevin Barry
DAISY DUNN
Favourite Reads from Christmas Past:
Christmas Pudding by Nancy Mitford
Carry on, Jeeves by P.G. Wodehouse
Darling Winston: Forty Years of Letters Between Winston Churchill and his Mother by David Lough
Reads for Christmas Present:
Crusaders: An Epic History of the Wars for the Holy Lands by Dan Jones
Lines Off by Hugo Williams
A Christmas Memory by Truman Capote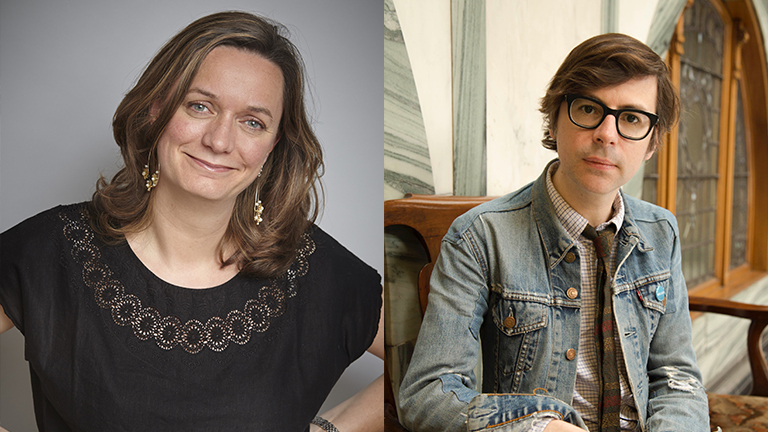 TRAVIS ELBOROUGH
Favourite Reads from Christmas Past:
The Santaland Diaries by David Sedaris
The Art of Eating by M F K Fischer
Reb Kringle by Nathan Englander (in his collection For the Relief of Unbearable Urges), and The Loudest Voice by Grace Paley
Reads for Christmas Present:
The Private Life of Lord Byron by Anthony Petrie's
The Girl with the Louding Voice by Abi Dare
Ghostland: In Search of a Haunted Country by Edward Parnell
HARRIET EVANS
Favourite Reads from Christmas Past:
Lanterns Across the Snow by Susan Hill
The Nine Tailors by Dorothy L Sayers
Christmas at the New Yorker
Reads for Christmas Present:
The Girls of Slender Means by Muriel Spark
High Rising by Angela Thirkell
After the Party by Cressida Connolly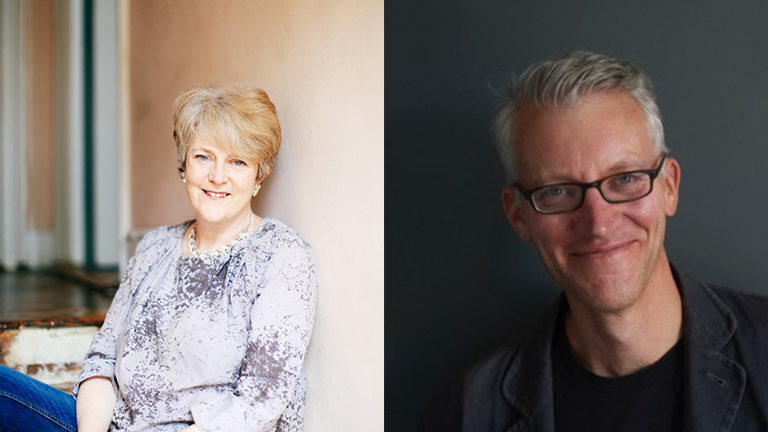 LISSA EVANS
Favourite Reads from Christmas Past:
Ma'am Darling by Craig Brown
A Voyage for Madmen by Peter Nichols
The Shipping News by Annie Proulx
Reads for Christmas Present:
Motherwell by Deborah Orr
Spying in Guru Land by William Shaw (re-read)
Standard Deviation by Katherine Heiny (re-read)
TOM HOLLAND
Favourite Reads from Christmas Past:
The Lord of the Rings by J. R. R. Tolkien
Why Can The Dead Do Such Great Things?: Saints and Worshippers from the Martyrs to the Reformation by Robert Bartlett
Collected Poems 1945-1990 by R. S. Thomas
Reads for Christmas Present:
Dostoevsky: A Writer in his Time by Joseph Frank
Reformations: The Early Modern World, 1450-1650 by Carlos M. N. Eire
Comet in Moominland by Tove Jansson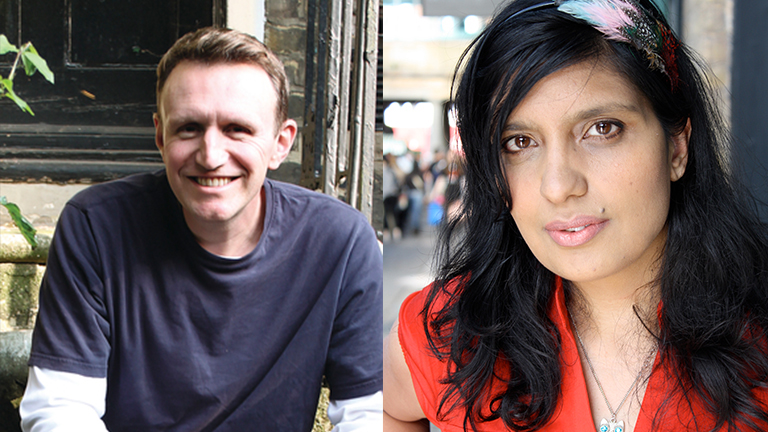 NIKITA LALWANI
Favourite Reads from Christmas Past:
Grand Union by Zadie Smith
Late in the Day by Tessa Hadley
Amongst Women by John McGahern
Reads for Christmas Present:
Collected Stories by Maeve Brennan
Sleepless Nights by Elizabeth Hardwick
Collected Stories by Jean Stafford
JOHN MCNALLY
Reads from Christmas Past:
Father Christmas Goes On Holiday by Raymond Briggs
Seasonal Suicide Notes by Roger Lewis
Towards the End of the Morning by Michael Frayn
Reads for Christmas Present:
Kiss Me Chudleigh: The World According to Auberon Waugh by Auberon Waugh and William Cook
Mr Know-It-All: The Tarnished Wisdom of a Filth Elder by John Waters
Martin Parr in Wales by Martin Parr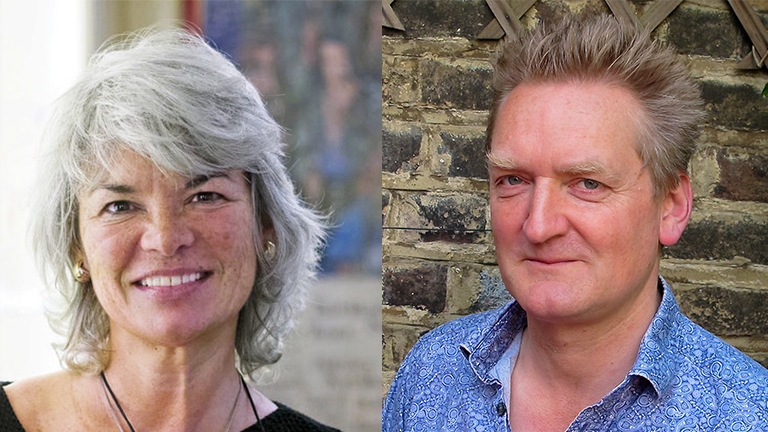 GILES MILTON
Favourite Reads from Christmas Past:
Elmet by Fiona Mozley
The Life and Death of St Kilda by Tom Steel
A Short Walk in the Hindu Kush by Eric Newby
Reads for Christmas Present:
Lady in Waiting by Anne Glenconner
The House by the Lake by Thomas Harding
HHhH by Laurent Binet
SARA WHEELER
Favourite Reads from Christmas Past:
A Far Cry from Kensington by Muriel Spark
My Ántonia by Willa Cather
Delta Wedding by Eudora Welty
Reads for Christmas Present:
The Other Half: A Self Portrait by Kenneth Clark
On Chapel Sands by Laura Cumming
The House of Mirth by Edith Wharton
Subcategories