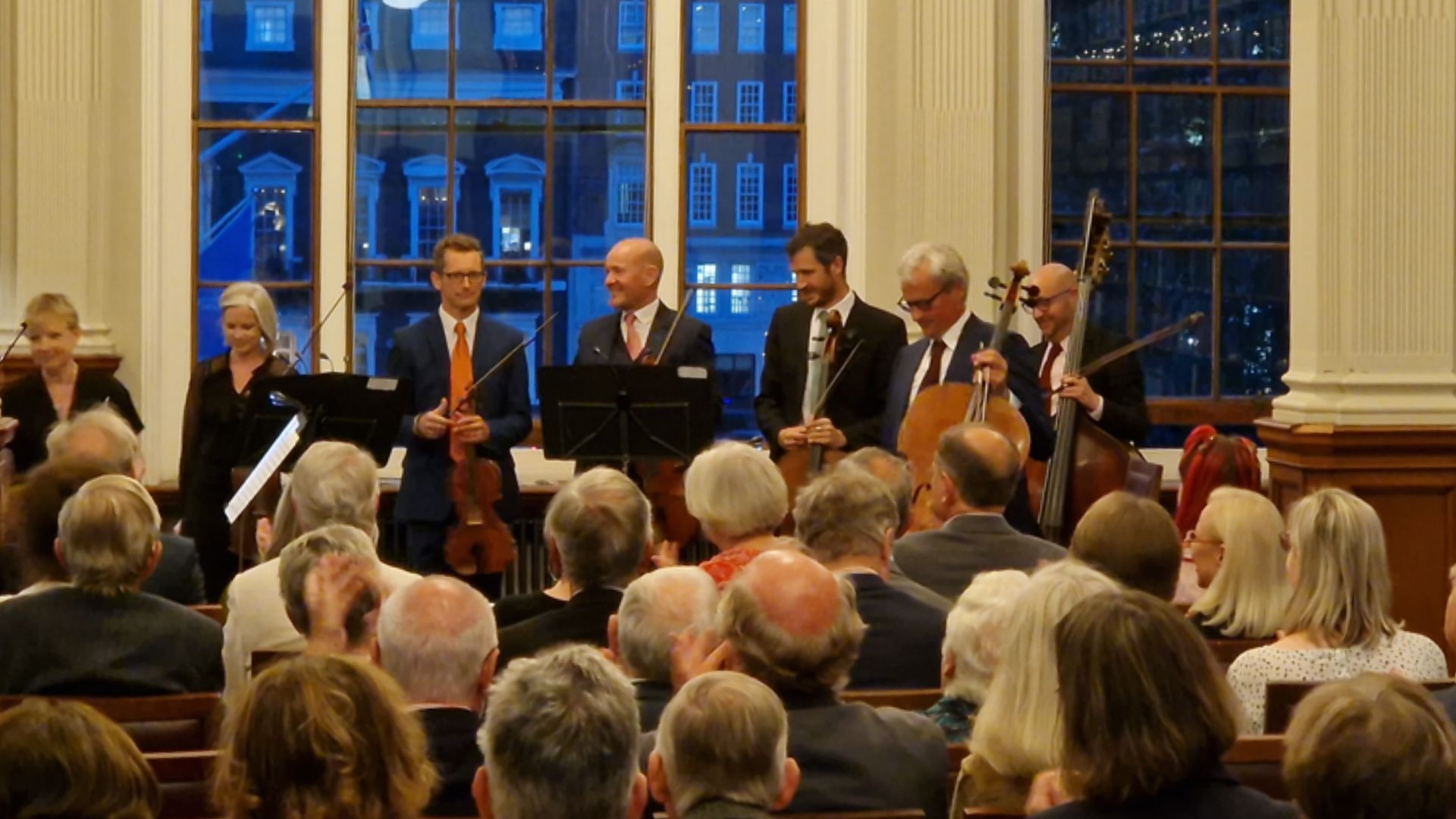 We were delighted to host the Academy of St Martin in the Fields chamber orchestra on 13 September for the first concert of its kind in the Library's Reading Room.
Founders' Circle patrons enjoyed an evening of music featuring works by Sir Edward Elgar, who was a Library member and Library Committee Member for nearly a decade. The musicians remarked on the surprisingly good acoustics and the evening inspired us to continue to broaden our events programme for our Founders' Circle patrons.
If you would like to find out more about being a Founders' Circle patron, you can visit the website or contact the Development Team on 020 7766 4731 or via This email address is being protected from spambots. You need JavaScript enabled to view it.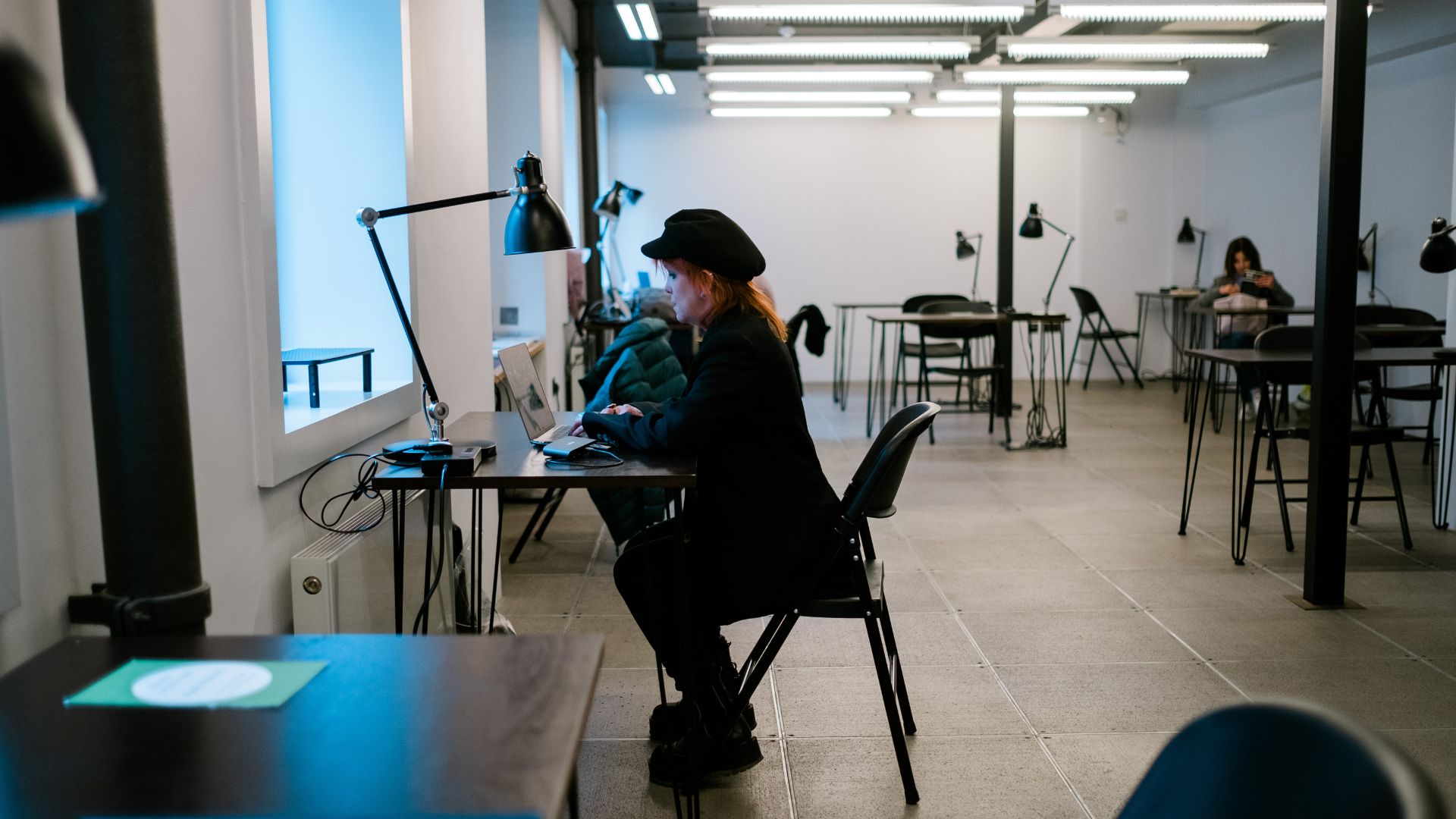 Last week, the Library installed a door between the Art Room and the Art Reading Room.
The new door will help to control noise flow between the two reading rooms and enable the Art Reading Room to be used as a dynamic space, both as a reading room and an additional event space.
During the pandemic, the Library opened the Art Reading Room to allow for more working spaces with appropriate social distancing measures across the Library. Since that time, the room has proved to be enduringly popular with members.
The Art Reading Room is just one of six reading rooms available to members across the Library.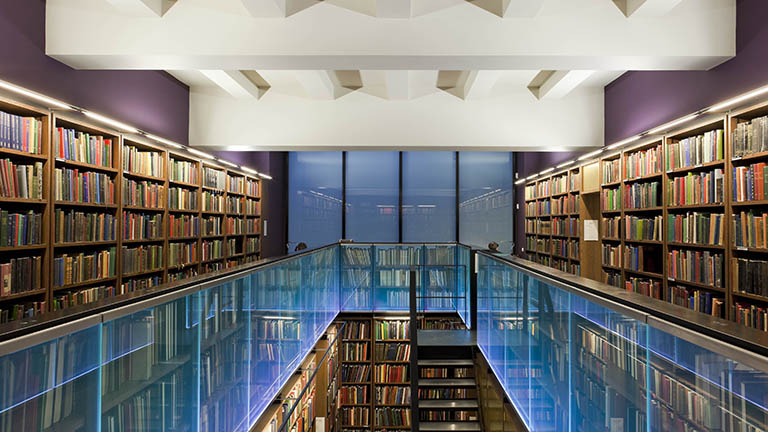 The Art Reading Room is open!
After undergoing maintenance and improvement works, the Art Reading Room is now available and accessible to use for study as of 6 October 2023.
To find out about upcoming maintenance works, please click the button below.

Find out more about the improvement works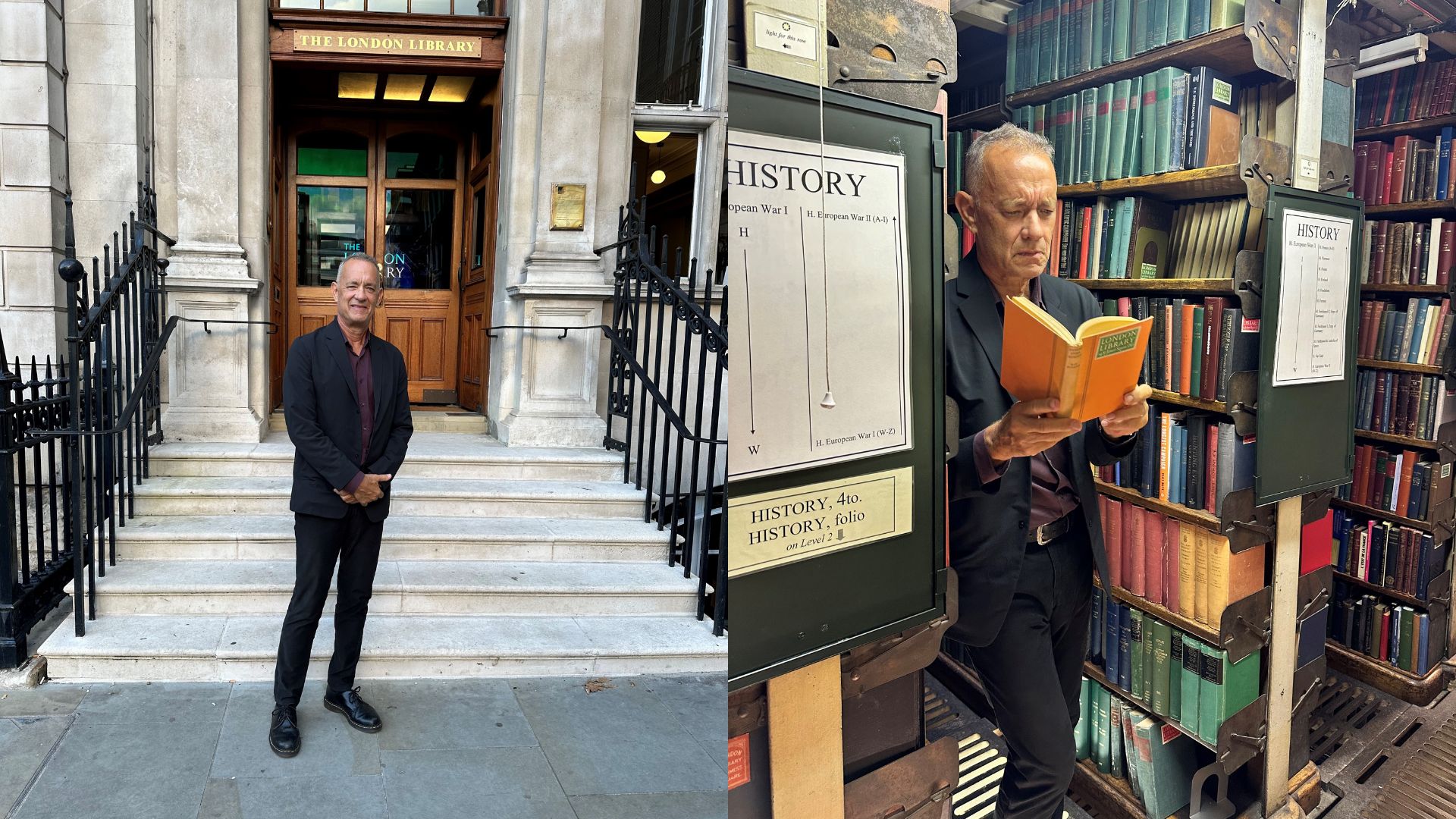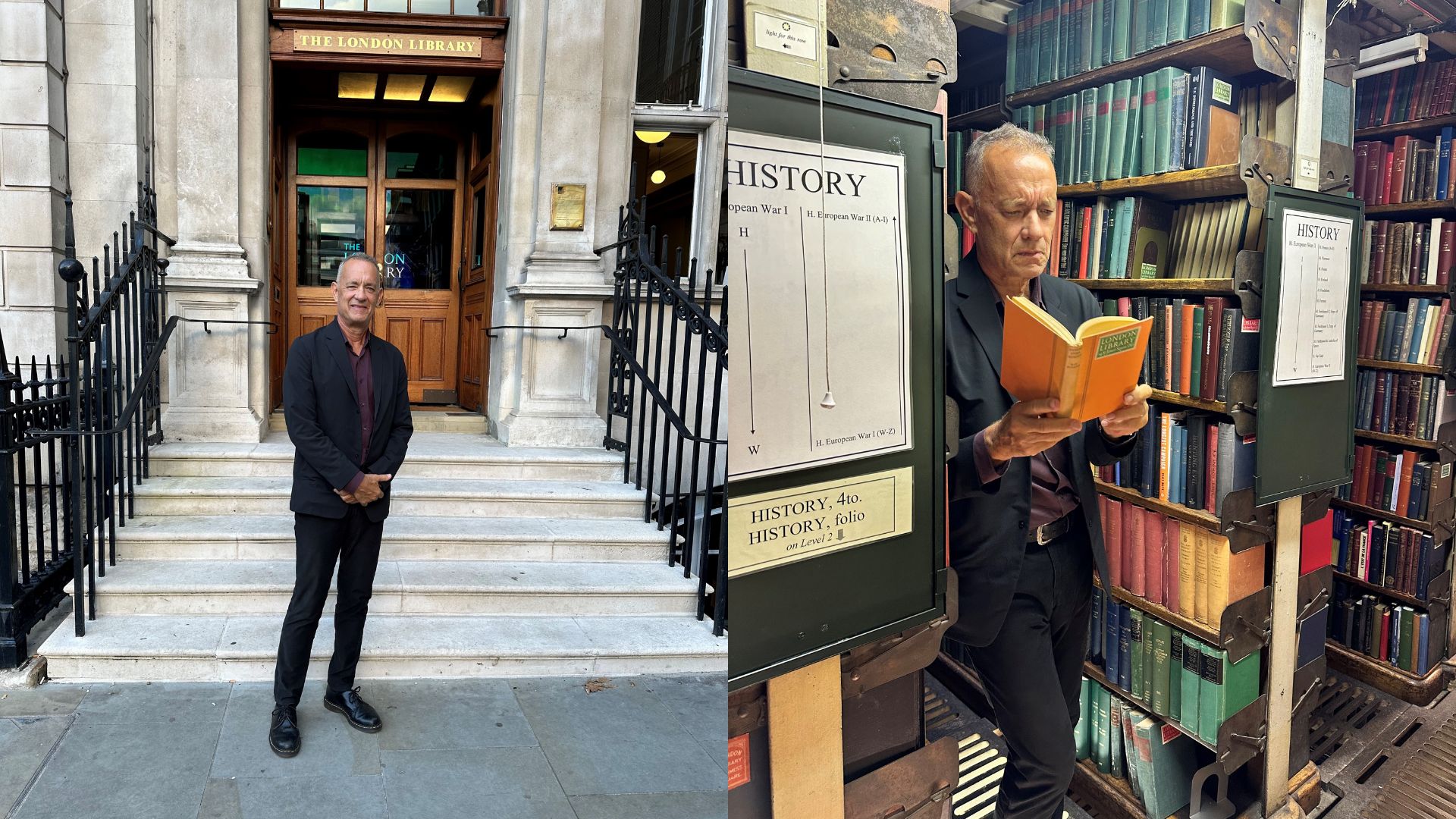 This weekend we were thrilled to welcome very special guest Tom Hanks to the Library!
Tom decided to pay us a visit, having initially discovered the Library through reading Library member, Simon Winchester's book 'Knowing What We Know'.

While touring the Library, Tom was delighted to discover our fascinating history and long illustrious list of past members, including film director Stanley Kubrick and other fellow Americans, Mark Twain and Paul Robeson.

While exploring the stacks, Tom was impressed by the rich variety of our extensive open-access collections.

Tom was also very interested in our history collection, particularly our wealth of books and materials on World War 2.

In the Times Room, he perused original issues from June 1944 of the Normandy Landings – events that were famously depicted in the film Saving Private Ryan.

We were delighted to show Tom our collections and see how inspired and impressed he was by the Library. We look forward to welcoming him back in the future for another visit.

Thanks to Library member Simon Winchester for writing about the Library and inspiring Tom's impromptu visit!


Subcategories