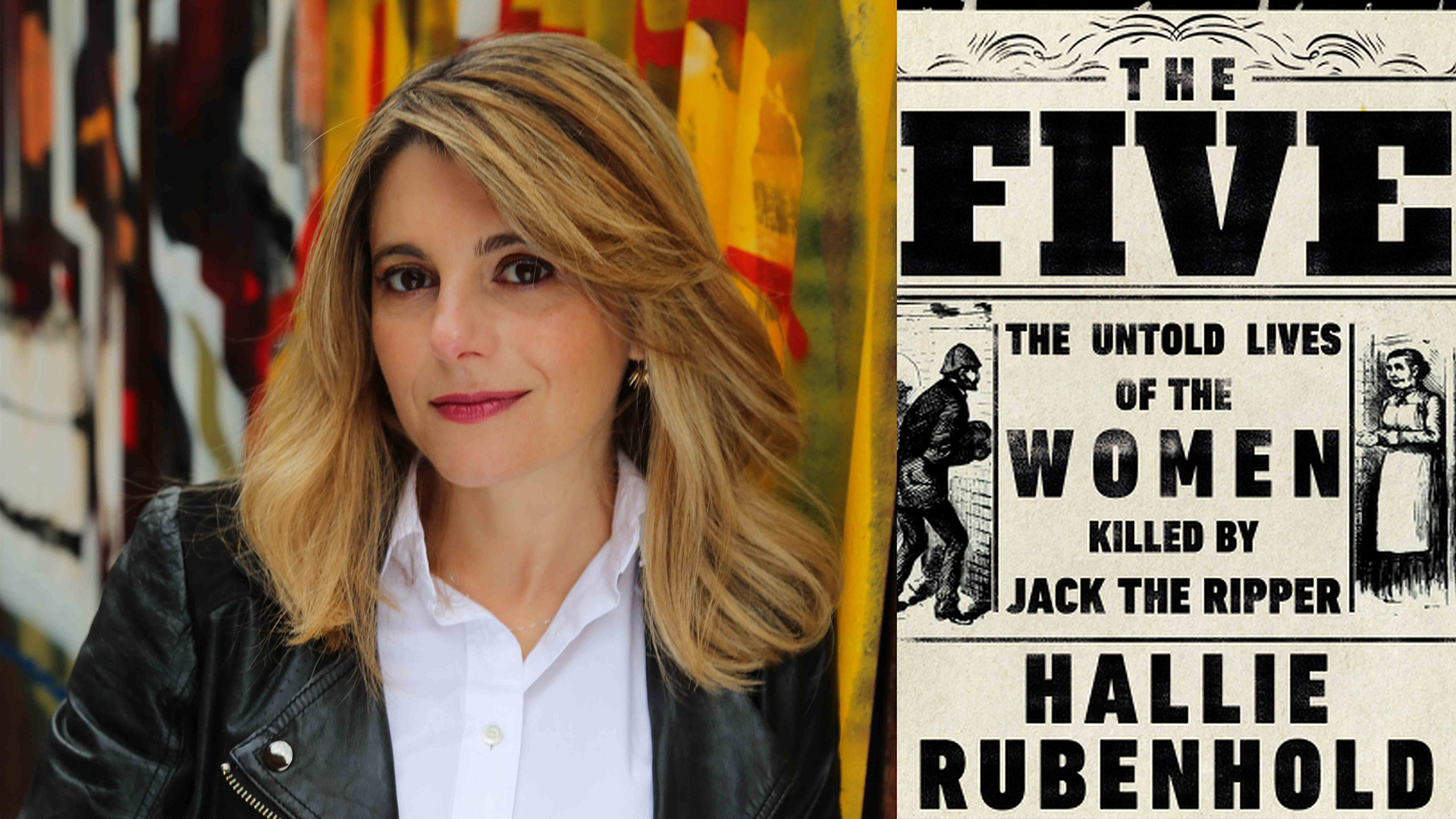 The London Library Podcast launches today (18th November) and will feature a leading writer or figure in the cultural world discussing the books which have shaped them. The first guest is social historian, author of bestselling The Five and London Library member Hallie Rubenhold.
Each month the guest will be in conversation with The London Library's Director, Philip Marshall and will delve into the Library's archive and collection to uncover treasured books and nuggets of historical detail about the guest's book choices.
The London Library Podcast is a celebration of books and the ideas they inspire and a personal love letter from each guest to the books that have been most influential to them.
Hallie Rubenhold's book choices are: Little House on the Prairie by Laura Ingalls Wilder; Les Miserables by Victor Hugo; The Family, Sex and Marriage in England, 1600 - 1800 by Lawrence Stone; Clarissa by Samuel Richardson and Fingersmith by Sarah Waters.
As well as discussing these books and what they mean to her, Hallie Rubenhold looks at the reaction to her bestselling The Five, including the trolling she's received from Ripperologists, the need to tell lost women's voices from history and gives a glimpse of the history behind the books that have shaped her.
A London Library member Hallie Rubenhold says: "The Library was absolutely essential to writing my three books. I would not be able to manage as a writer without the London Library and I will get on my soapbox and proselytise until the cows come home… Not only does the Library provide a fantastic resource… but also I found the community of writers here is just fantastic."
From the Library's collection, Philip and Hallie look at a range of books including a late 19th century edition of Les Misérables with the iconic image of Cosette, which is used on film and theatre posters worldwide and the Library membership form of Lawrence Stone, author of The Family, Sex and Marriage in England, 1600 – 1800 which shows that Stone was a London Library member while he wrote this book.
Philip Marshall, director of The London Library comments; "I'm delighted that we are launching The London Library Podcast. As well as giving us the chance to speak to some brilliant authors, publishers and cultural figures about the books which have shaped their world, we hope through discussing books and historical material in the Library's collection that it will bring the Library to life for the listener."
December's guest will be novelist Harriet Evans and her book choices include: The Lion, The Witch and The Wardrobe by CS Lewis; The Secret Diary of Adrian Mole, Aged 13 ¾ by Sue Townsend, The Light Years by Elizabeth Jane Howard and I Capture the Castle by Dodie Smith.
Other guests lined up to share the books that shaped them include: Rare book expert and actor Neil Pearson; Jacaranda founder and publisher Valerie Brandes, Dhaka Literary Festival Director Ahsan Akbar and Rough Trade's Nigel House.
The London Library Podcast can be downloaded now on most podcast platforms, or listened to on our website. Episodes are 30 mins long and new episodes will be released in the middle of each month.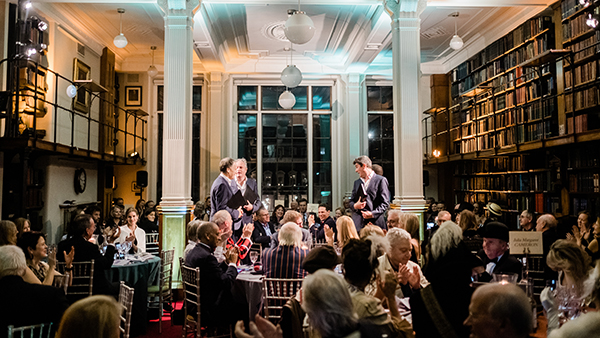 On Wednesday 6th November we had the pleasure of welcoming guests to a Gala Dinner hosted by our President Sir Tim Rice.
The event was arranged to raise funds for the Library and in particular for its Emerging Writers Programme which was launched early this year to support aspiring writers at the start of their literary careers. The Programme has proved immensely popular – receiving 600 applications for the 38 places that were available during the year. Applications for the 2020 programme will be launched in the New Year, with the programme again featuring a package of support including membership of the Library, access to its extensive resources, plus masterclasses and networking support.
Guests at the Gala event – with the dress code lightly themed as "your favourite literary character" - included Ian and Victoria Hislop, Simon Schama, Pink Floyd guitarist David Gilmour, author and TV presenter Gyles Brandreth, writer and broadcasters Patrick Marber and Ian Skelly, theatre and film director Josie Rourke, and Daisy Goodwin, author and producer of the international bestselling book and TV series, 'Victoria'. And we were delighted to welcome Monica Parle, one of the 38 participants on this year's Emerging Writers Programme.
Over dinner in the Reading Room the Cantabile vocal quartet performed a range of literary-themed songs, including the humorous tribute to The London Library, personally written by Sir Tim Rice. Guests were also treated to readings by actor and comedian John Sessions and by cast members of the Victoria series – Jordan Waller and Anna Wilson-Jones.
The evening's fundraising focused on a special auction featuring a number of items donated by Library members which included: coffee with Bill Bryson; the chance to adopt one of the London Library books that Bram Stoker personally used to research Dracula; a weekend stay at Jasper Conran's Marrakech hotel; the chance to appear as a character in William Boyd's next novel, due to be published in 2020; and, of course, a signed copy of Tim Rice's London Library song, one of the many moments that had helped make this evening such an enjoyable and memorable occasion.
At the time of writing, the gala has raised £60,000 through ticket sales and donations and we are extremely grateful to have received such generous support.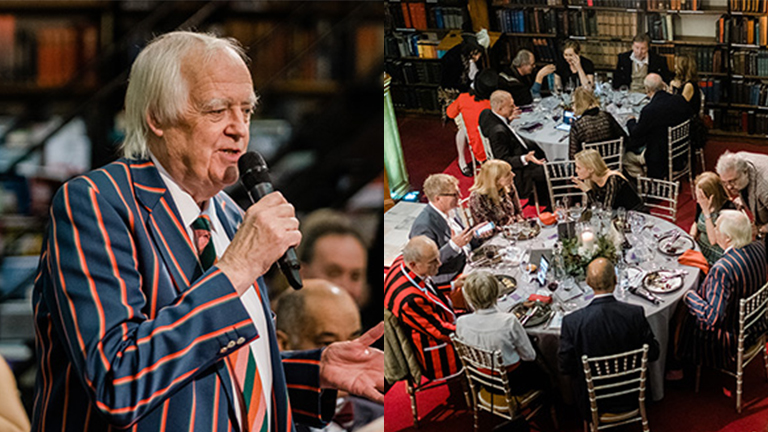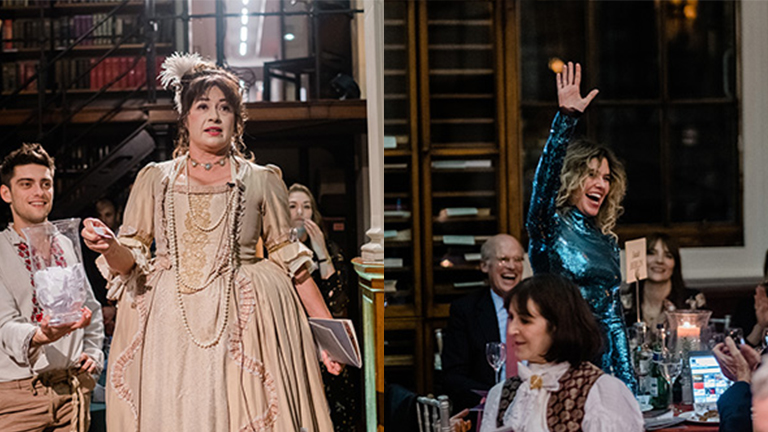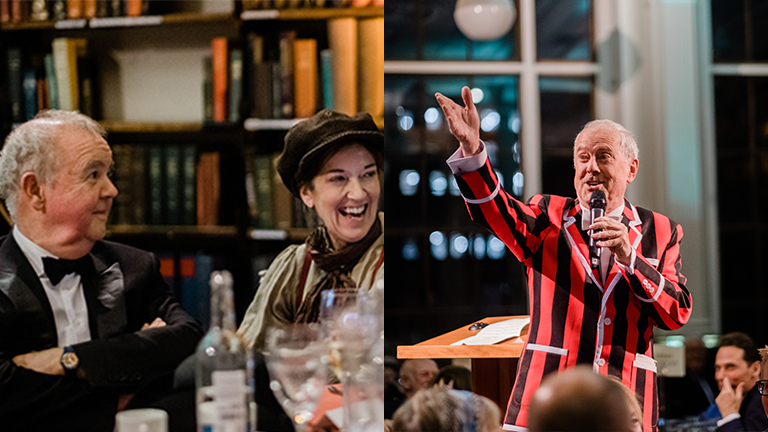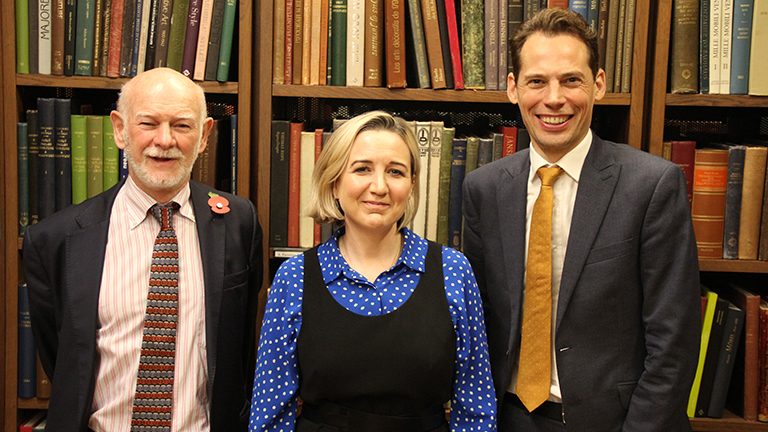 The London Library is delighted to announce that celebrated theatre and film director Josie Rourke has been appointed as one of the Library's Vice-Presidents.
Josie has been a London Library member since 2001, joining at the beginning of a theatre career which has encompassed central roles at the Royal Court and the Bush Theatre and a 20-year association with the Donmar Warehouse. She was appointed Artistic Director of the Donmar in 2011, becoming the first woman to hold the role and the first female Artistic Director of a major London theatre. Her first film, Mary Queen of Scots, starring Saoirse Ronan and Margot Robbie, was released in 2018 and it has recently been announced that her Olivier award-winning Donmar production of City of Angels will transfer to the Garrick Theatre in March 2020.
As a Vice-President at The London Library Josie will have a particular focus on developing the Library's support for emerging playwrights as part of its wider Emerging Writers Program.
Josie commented "When I first moved to London, with the hope of working in theatre, The London Library was a place that made me feel part of the city and its literary traditions. It was a resource, a haven and a joy, and I am proud to become associated with an institution with an exceptional connection to the world of theatre, and many leading playwrights. Becoming established as a writer is a huge challenge, and those embarking on a writing career need all the support they can get. I am excited to be helping The London Library in its work to encourage and nurture future playwriting talent from all backgrounds."
Josie joins fellow Vice-Presidents Tom Stoppard, Alexandra Shulman, Paul Boateng, Jeremy Paxman, Nicholas Barker, Antonia Fraser, Caroline Michel and the Duke of Devonshire.
Sir Howard Davies, Chairman of The London Library commented, "We are delighted that Josie will be joining us as Vice President at The London Library, bringing her unique mix of drive, energy and artistic creativity to an organisation that occupies a very special place in the UK's cultural life".
Read more: Josie Rourke becomes a Vice-President of The London Library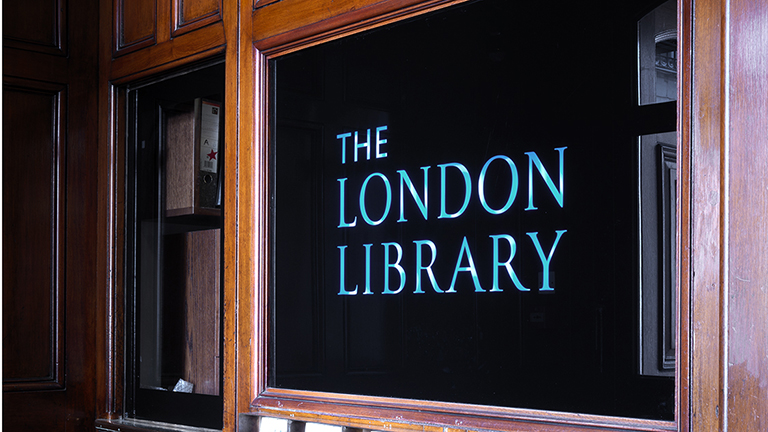 The Library's 178th AGM took place on Monday, 4 November, and agreed the trustees' proposal to increase the ordinary annual fee by £5 from £535 (£44.58 per month) to £540 (£45 per month) in 2020. This represents a below-inflation increase of 0.9%. Proportionate increases will be applied for the other annual membership categories. Life Membership will be broadly increased by 1.9% in line with expected inflation. The ordinary annual fee for those paying by annual direct debit will remain at £510.
It was agreed that the maximum age for Young Person Membership will be increased from 26 to 27.
The meeting also approved the election of trustees Howard Davies, Will Harris, Giles Milton and Rick Stroud (who were all eligible for a second, and final, term), the election of Alain Aubry for his first term and the appointment of theatre and film director Josie Rourke as one of the Library's Vice-Presidents.
Subcategories