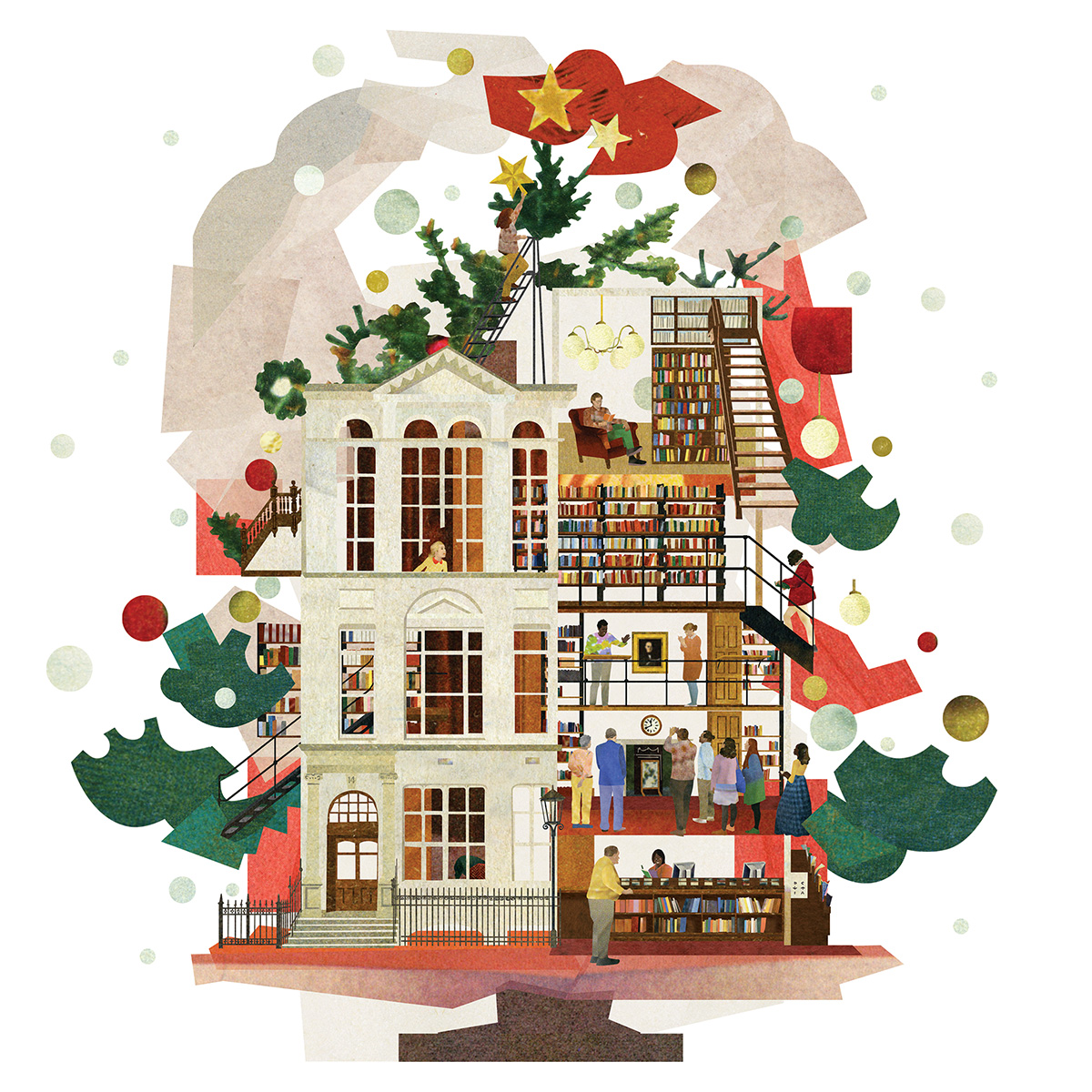 Natsko Seki is represented by Artistique International.
This year's London Library Christmas card is now available to pre-order through our online shop and from Reception, for arrival after 18 November.
The 2022 London Library Christmas card is designed by the illustrator and author, Natsko Seki.
The festive design reveals the Library's beautiful architecture and warm sense of community, making it the perfect season greeting for your loved ones.
Natsko grew up in Tokyo and graduated with a BA in Illustration from Brighton University in 2005. In 2021 she won the UK Literacy Association Book Award for The Last Paper Crane, a haunting exploration of the 1945 atomic bombing of Hiroshima, and her fold-out book and interactive game Broadway Market was shortlisted in the World Illustration Awards.
Natsko's illustrations are permanently displayed at the City of Bath World Heritage Centre, Guy's and St Thomas' NHS Foundation Trust, and Whittington Health NHS Trust London. She finds inspiration in flora and fauna, buildings and London's multicultural milieu.
All proceeds go towards supporting The London Library.
Looking for Christmas gifts, too? Pick up our bestselling London Library tote bags, coffee cups, quintessential notebooks, and more, from Reception and in our full range online.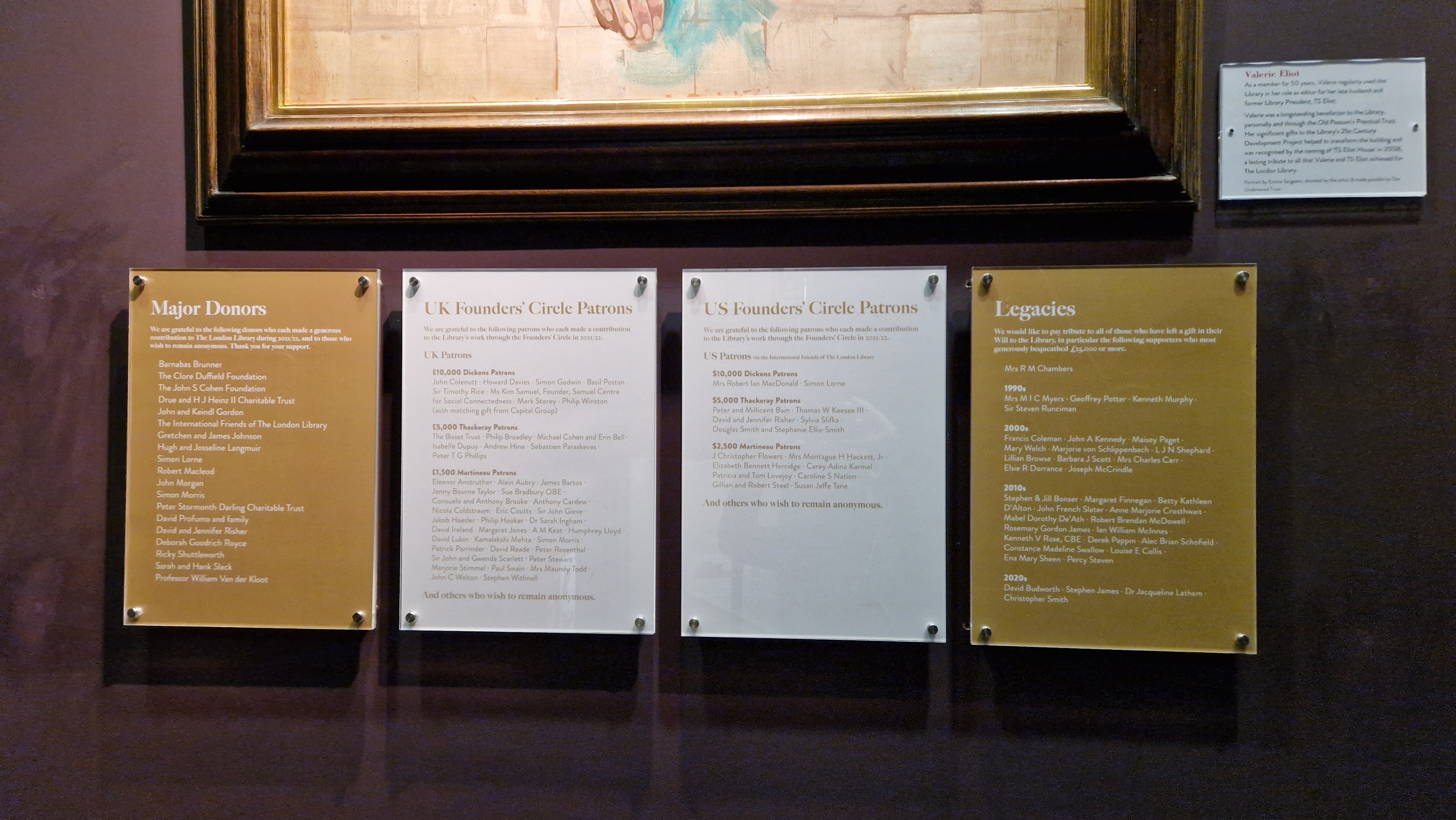 Last week, the Library installed four new boards in recognition of the Library's donors. These consist of UK and US Founders' Circle patrons, Major Donors to specific projects or general funds and an updated board in honour of those who have left a legacy to the Library.
The Founders' Circle, Major Donors, and Legacy boards will be updated annually. We're pleased to be able to publicly recognise our philanthropic supporters, who play a crucial role in ensuring the Library's long-term sustainability.
Find out more about how you can support the Library.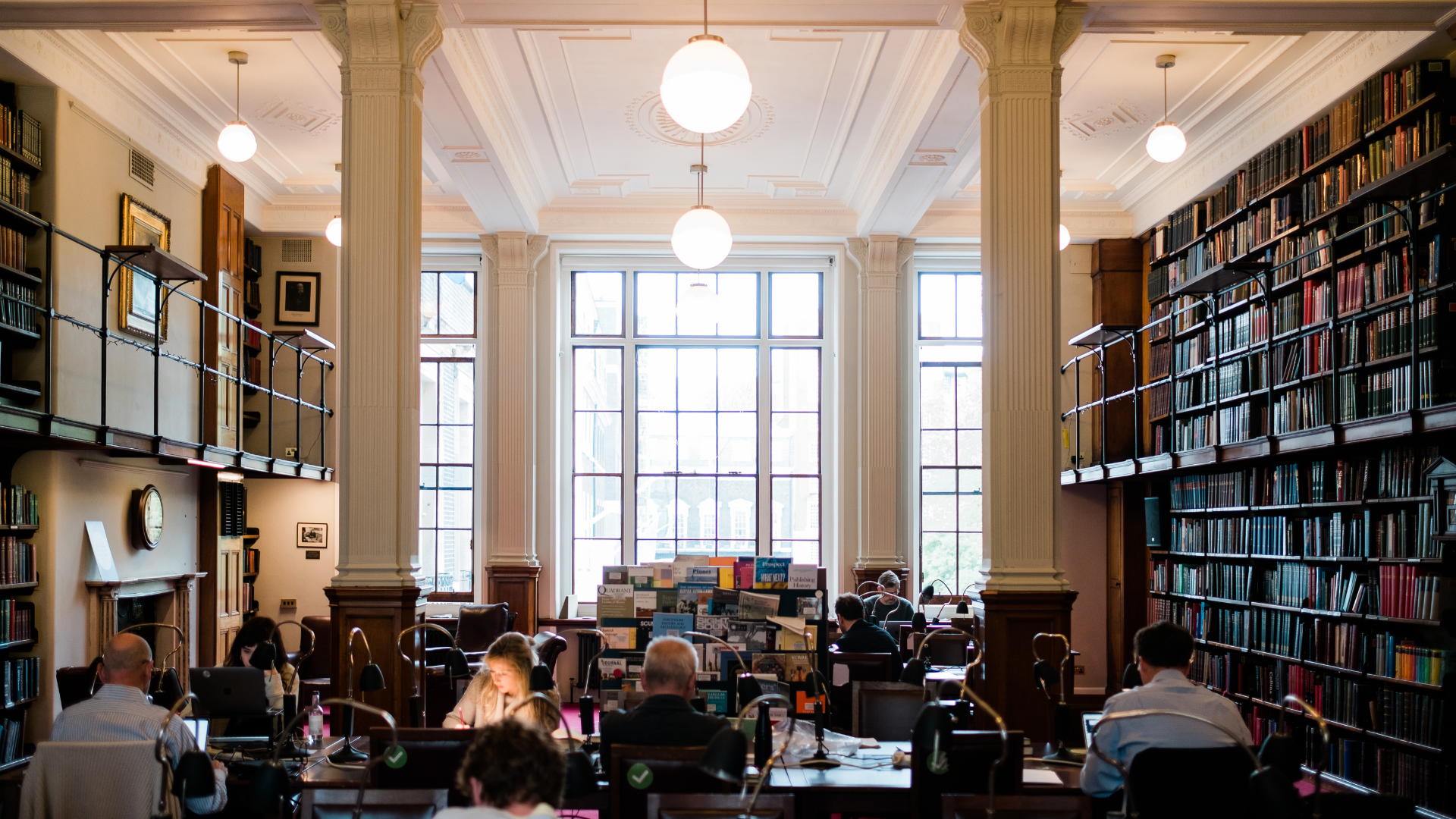 The next Annual General Meeting (AGM) of The London Library will take place at 6.00 pm on Tuesday 15 November 2022, in person and online.
The London Library's AGM is your opportunity to hear the Chairman, Treasurer and Director review the Library's progress over last financial year, participate in decision-making processes, and engage with the wider Library community.
The AGM notice and agenda will be available by 2pm, 24 October 2022.
Members attending in person are cordially invited for drinks from 5:30pm onwards where they will meet Library Trustees and senior staff.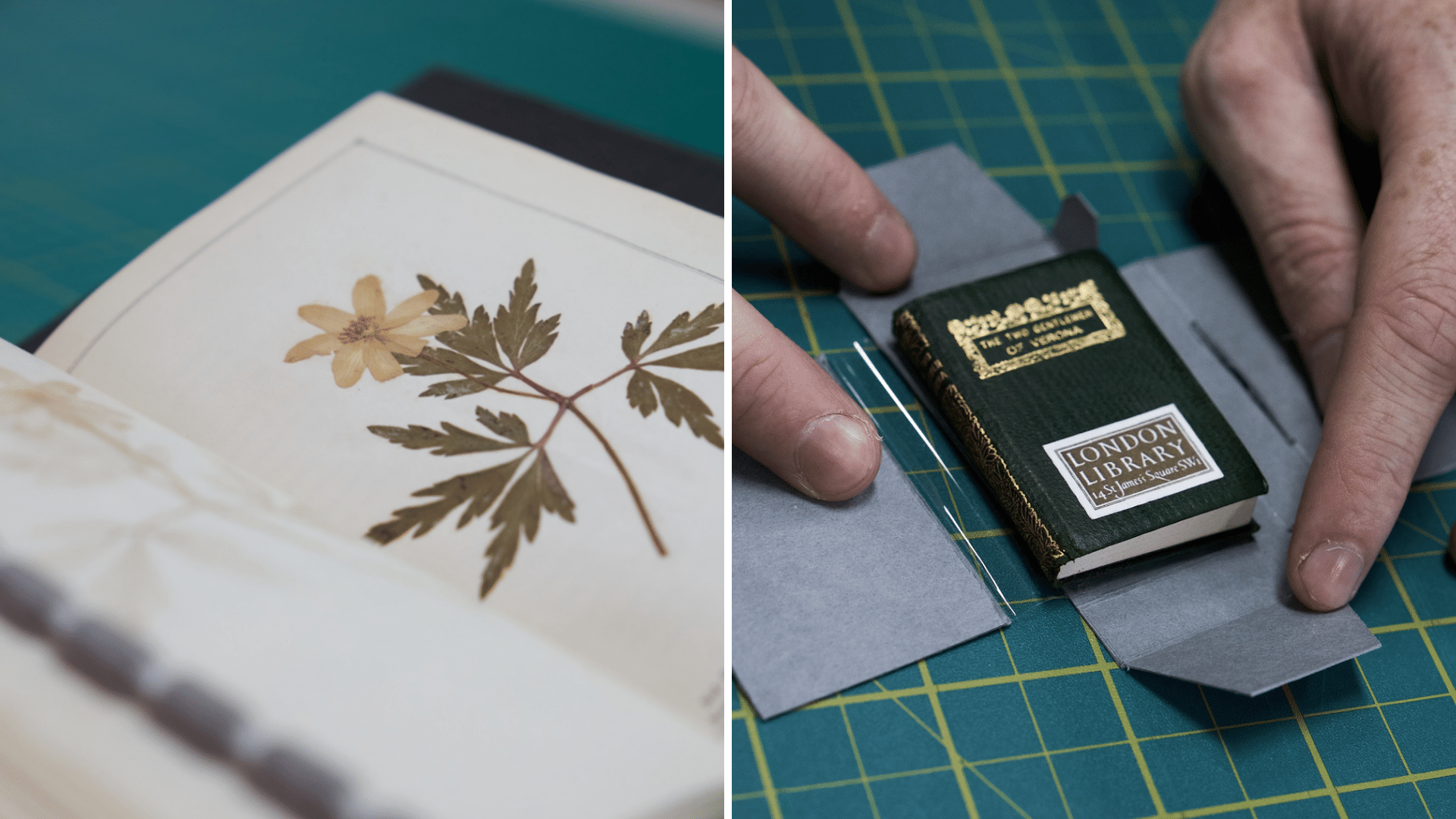 Libraries Week is an annual showcase and celebration of the best that libraries have to offer.
To celebrate, The London Library installed a new display in the glass display case (now located next to The Study entrance) with some well-known and less well-known treasures from our Special Collections.
Among them includes the Library's Fourth Folio of Shakespeare, the Hogarth Press edition of Woolf's Kew Gardens, the Subscribers Edition of Seven Pillars of Wisdom, and David Bryce and Son's miniature Holy Bible. This bible is likely the smallest book the Library holds, measuring at just 42mm x 28mm, and comes complete with it's own tiny magnifying glass.
Another feature of the display is Wild Flowers and Their Teachings. Attributed to novelist Mary Matilda Howard (1804–1893), this collection of literary botany (or botanical literature) presents floral-minded texts from religious and poetical works alongside specimens of pressed flowers.
Subcategories