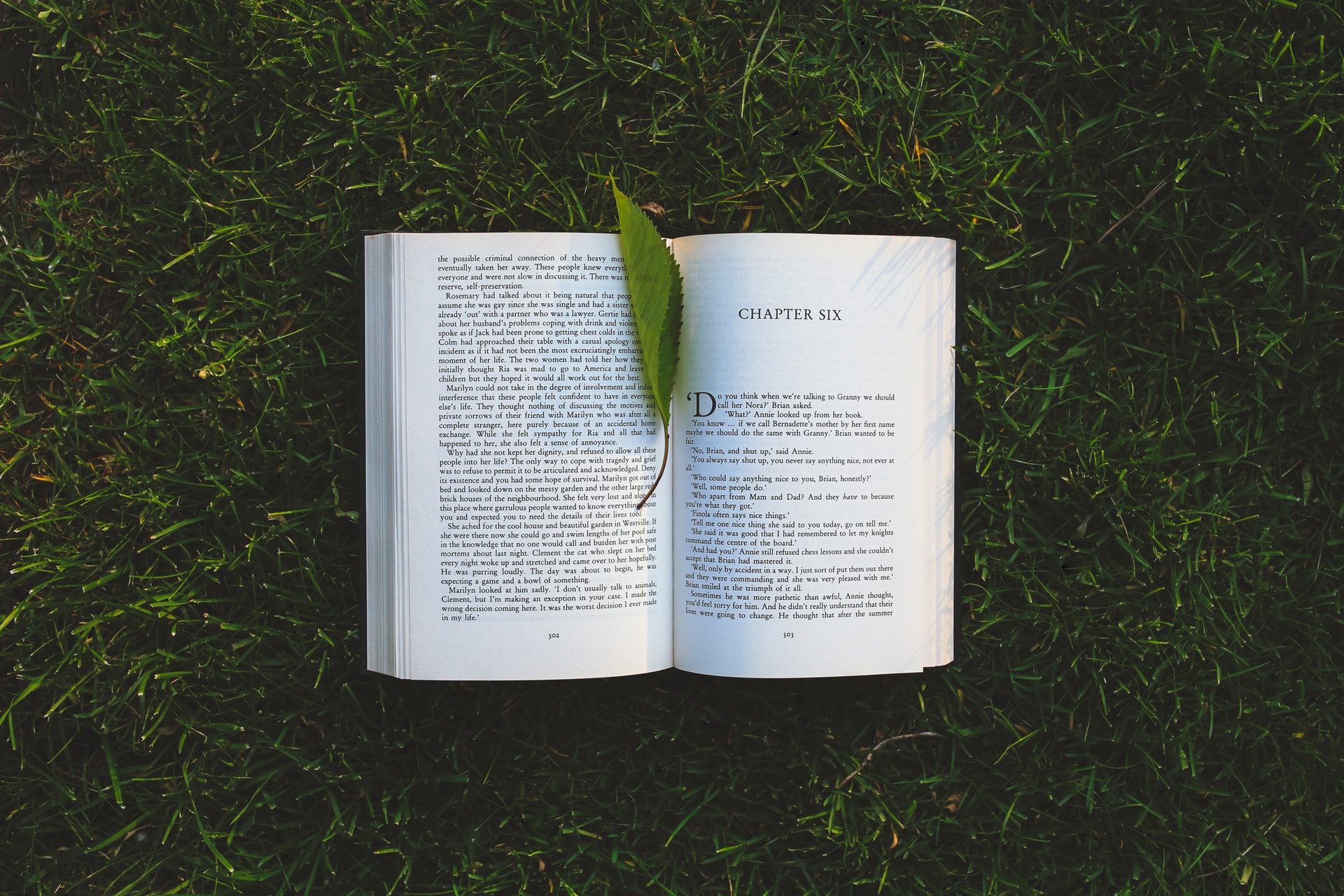 In between working away at The London Library, members of the Library team have come up with some of their own recommendations for books they have particularly enjoyed for a well-earned summer break.
And we've also been looking at summers past – mining the borrowing records to compile the list of July and August's 20 most borrowed books (Fiction and non-Fiction) over the past ten years.
Staff Picks
The Light of Day by Eric Ambler
"With the opening line of: "It came down to this: if I had not been arrested by the Turkish police, I would have been arrested by the Greek police", the tone is pretty much set for the rest of the story which follows the trouble which the protagonist gets himself into throughout. Thoroughly enjoyable, page-turning summer read, taking the reader on a journey through the murky Europe of times past." - Kate M.
The Cicero Trilogy by Robert Harris
"The three books Imperium, Lustrum and Dictator document the fall of the Republic and the rise of Augustus as told from the point of view of Tiro, Cicero's slave and personal assistant. Harris's magnum opus is incredibly well researched and brings ancient Italy and all its characters vividly back to life. A great read for long sunny days. Anyone with even a passing interest in ancient Rome will find these books hard to put down." - Pete B
The Sound of the Mountain – Yasunari Kawabata, trans. Edward Seidensticker
"The head of an ambiguous business in which son Shuichi is also employed, Shingo observes the dissolution of his children's marriages through the early signs of dementia. As Schuichi conducts a seedy affair, Shingo is unsettled by ominous premonitions and an increasing guilt that his family's strife is rooted in his failure to act and in the original sin of his marriage to Yasuko. The malaise and generational rifts of post-war Japan are rendered here in sweat, tears and sin; even what appear as resolutions to Shingo's crisis betray only ever widening cracks." - James D.
Shadowplay by Joseph O'Connor
"This wonderful piece of 19th century literary gothic focuses on the relationships between Bram Stoker, actor-impressario Henry Irving and leading lady Ellen Terry. Stoker was manager of the Lyceum theatre for more than two decades and his tumultuous relationship with the appalling, charismatic Irving is here the inspiration for Count Dracula." - Kay S.
Mr Loverman by Bernardine Evaristo
"This is the story of Barrington, a septuagenarian loveable rogue, Caribbean-born, resident of Stoke Newington for fifty years, and of his long-suffering, devout Christian wife Carmel. Their family life is about to implode as he decides to start a new life with his best friend and gay lover of sixty years. Mr Loverman provides a voice for an older generation of gay men of Caribbean descent, exploring themes of sexuality and family relationships with sensitivity and poignancy. It is a seriously funny, riotous and joyous read that will have you cheering for both Barrington and Carmel. - Sam G.
Black Car Burning by Helen Mort.
Black Car burning is poet Helen Mort's debut novel and it's about rock climbing, Hillsborough, Sheffield, racial tension and relationships between friends, families and partners, both romantically and when climbing. (Helen Mort is a climber herself and 'Black Car Burning' is the name of a route at Stanage Edge in the Peak District.). I really liked the way the author gave us an insight in to what was happening from the perspective of the rocks and buildings in the area. - Ros D
To the Lighthouse by Virginia Woolf
"Inspired by Woolf's childhood family summers in Cornwall, this is both wistful evocation of a lost time and modernist tour de force. I was electrified by this book when I first read it aged 18; it's intense, intimate focus and shifting points of view still feel fresh, audacious and utterly unique. - Kay S

Child of Fortune by Yuko Tsushima, trans. Geraldine Harcourt
"The arrival of an unexpected pregnancy causes single mother Koko to slip further adrift into a world of memory and dream, where she struggles to keep hold of her own identity and reach out to an increasingly independent daughter. Wonderfully translated by the late Geraldine Harcourt, the miracle of Tsushima's writing is to communicate the collapsing of an outward reality as Koko begins to fall in on herself. - James D.
The Enchanted April by Elizabeth Von Arnim
"This feelgood classic from the 1920s follows four disparate, desperate women who club together for a month's holiday at an Italian villa and get more summer magic than they bargained for. This lovely book is light as a soufflé but packs emotional punch enough to stand out from the chicklit crowd." - Kay S
Cruising the Movies: a sexual guide to oldies on TV by Boyd MacDonald
"For a few years in the mid-eighties Boyd MacDonald, the editor of gay zine Straight to Hell, wrote a regular film column in which, rather than review new releases, he would write fetishistic analyses of the old films aired on early morning tv; focusing more on the sexual energies of the golden age stars than the films themselves, they are perhaps the purest expression of the thrill and perversity of movie watching. Topics include: the beauty of Richard Widmark, the effortless cool of Gloria Grahame and the transfixing strangeness of Ronald Reagan's legs." - James D.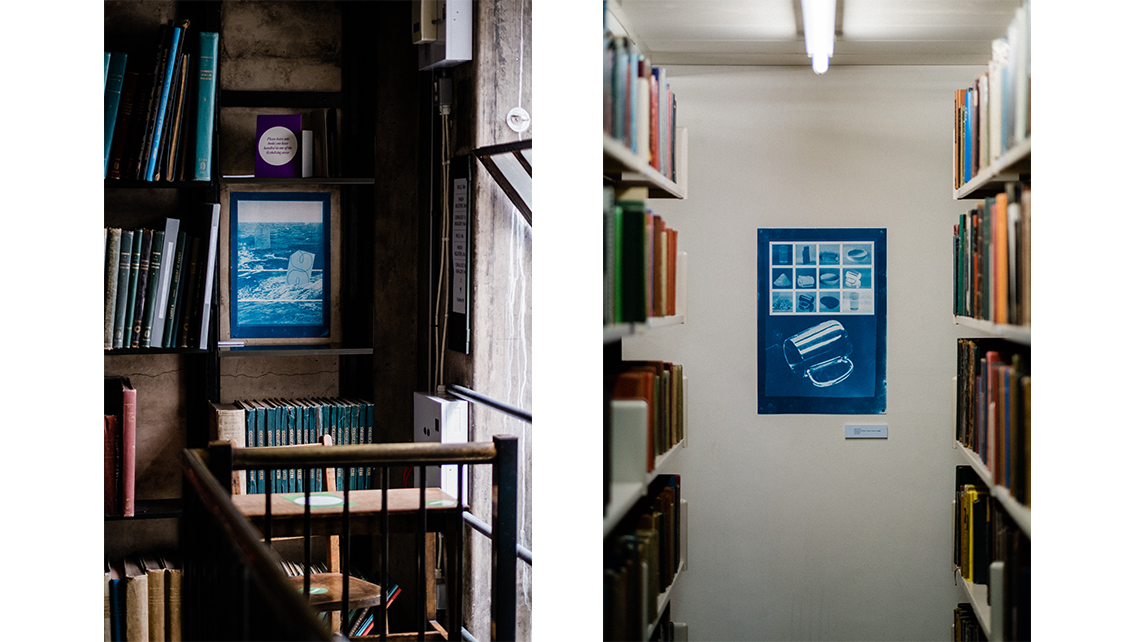 We're delighted to welcome artists Bob Matthews and Mark Harris who have begun a 12-month Artists' Residency at The London Library drawing on their wide knowledge and specialism of the processes of print production and the history of the printed image. Mark is Associate Professor of Fine Art at Kingston University and has exhibited widely, both nationally and internationally; Bob, an artist and exhibition organizer, has taught on the MA print course at the Royal College of Art since 2002.
From June 2019, six of their works will be displayed on the green stairs between the Reading Room and the 6th floor Members' Suite. They comprise three paintings by Bob Matthews and three collages by Mark Harris, incorporating different treatment of a range of found materials and real life objects, including images from books discarded from other libraries. Temporary displays of other new artworks will appear in different areas of the Library in coming months. All have been created and displayed free of charge to the Library and once in place, the new works will mean that there will be even more to discover and explore as members use the Library and browse the shelves.
Their Residency runs until spring 2020 and intends to approach the London Library collection through a purely visual lens, developing ideas and work inspired by the wealth of images buried within the pages, books and various sections of the Library. The residency aims to act as a bridge to create stronger links between The London Library and the contemporary art world and to reflect the Library's links with many significant artists who have been associated with the Library's past. It forms the first stage of a larger project for Bob and Mark that re-imagines the notion, purpose and form of libraries generally.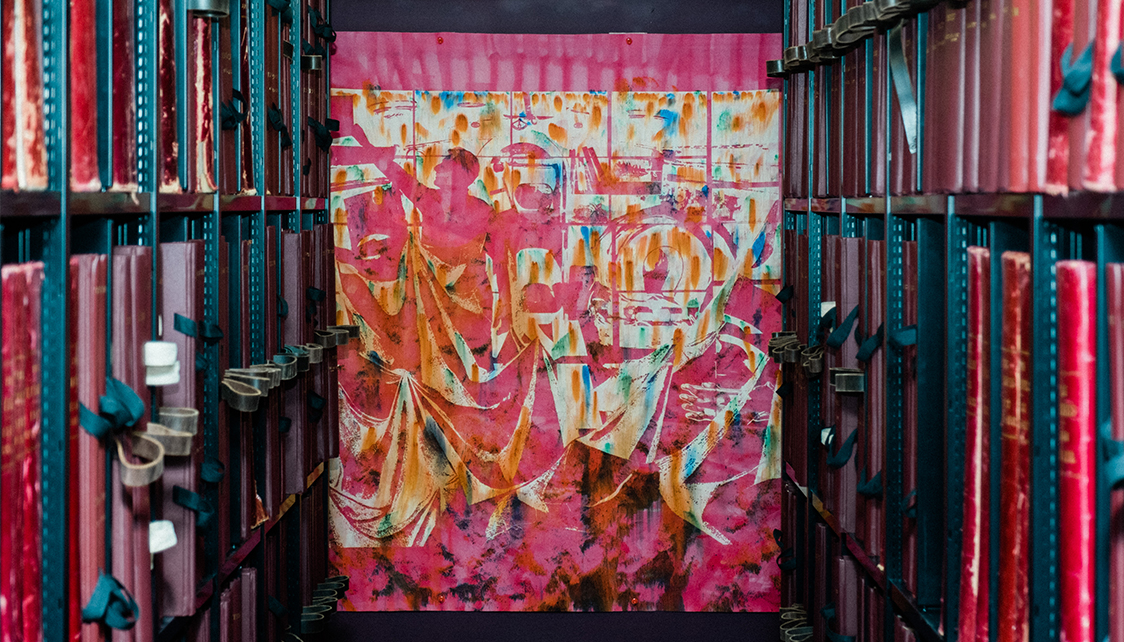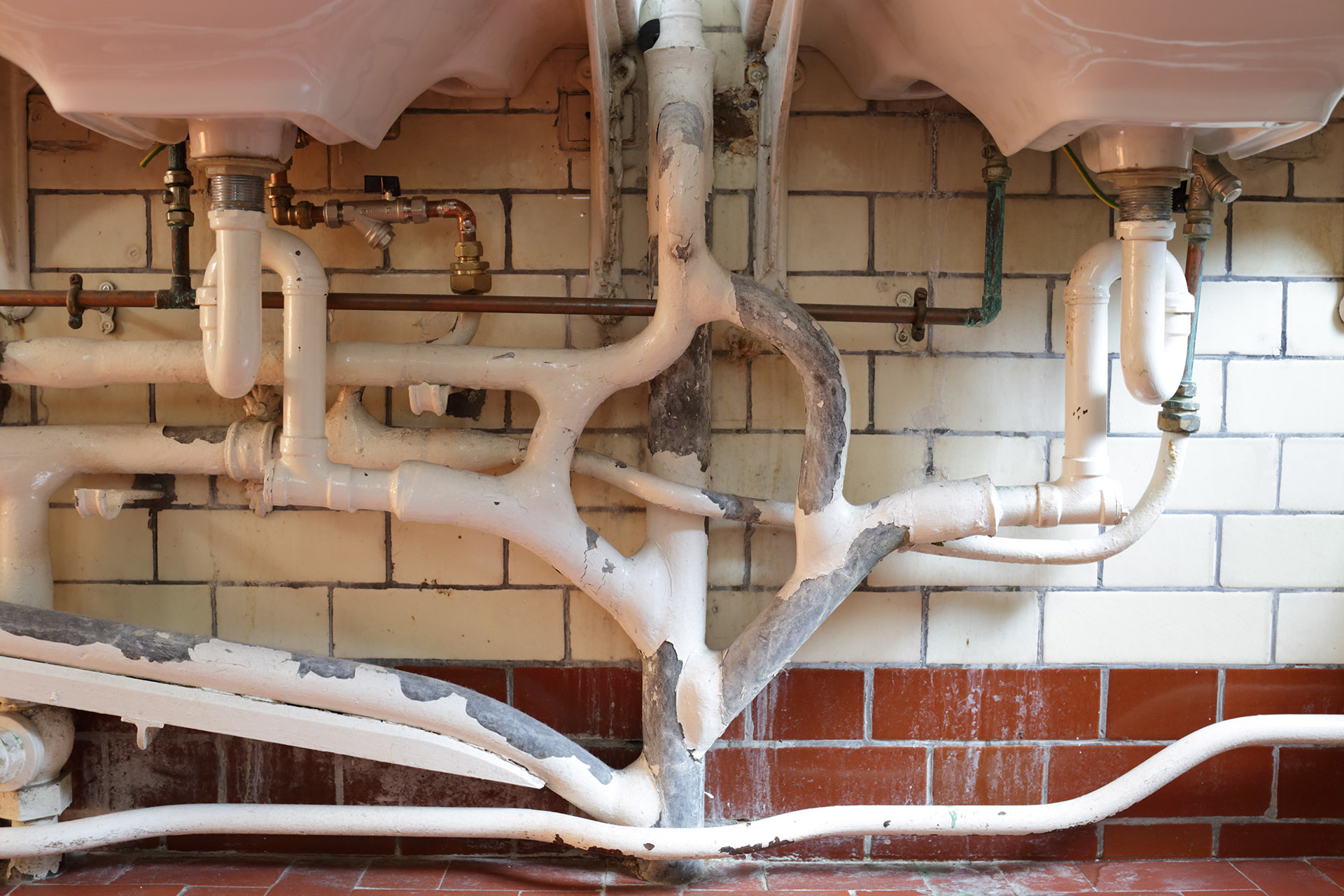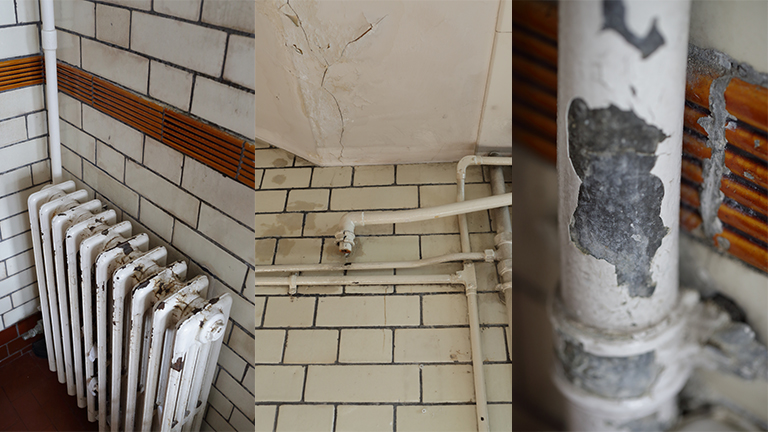 The London Library has just launched The Library Fund, an annual fundraising campaign focused on improving the Library in ways that directly impact its users. The funds raised this year will go towards the refurbishment of the historic toilets on the red staircase which form part of the building opened by president Leslie Stephen in 1898.
This year's project has been chosen as both the men's and women's lavatories are in desperate need of a major overhaul. The 2019 Fund will enable a complete refurbishment of these facilities, while ensuring they remain in keeping with the style of the historic building. The refurbishment will include work to the floor, pipework, fixtures, lighting and more. Find out about the scope of the project here.
The budget for the project, and target for this year's Library Fund is £75,000, with costs in large part dictated by the particular requirements of refurbishing a Grade II listed building. All funds raised will go towards this project, and should more than is needed be donated the excess will be applied to next year's project.
Every year supporters donating to the Fund enable the Library to carry out work that can't be funded through normal operating income and which help enhance the Library's amazing building and its even more extraordinary collection.
Alternatively you can donate when you're next in the Library, or by text message by texting LIBRARYFUND to 70085 to donate £10 (this costs £10 plus a standard rate text message).
Read more: London Library Launches Library Fund For Refurbishment Project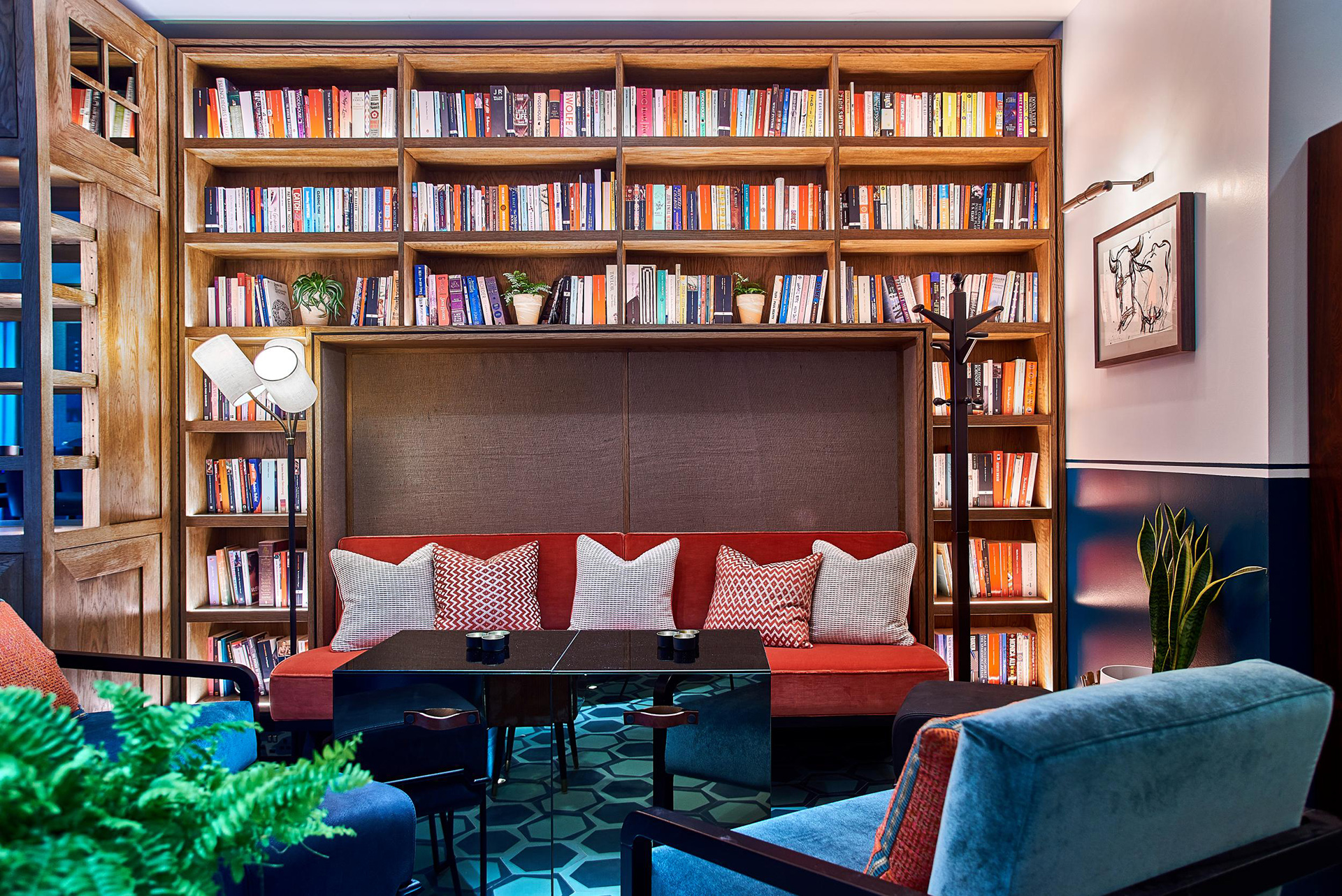 The London Library's Founders' Circle patrons visited Teatulia for an event this week. Teatulia is a tea shop and bar in Covent Garden owned by Library member Ahsan Akbar. Ahsan invited us, along with Sunday Times journalist Rosamund Urwin, to hear about his founding of the Dhaka Lit Fest as well as to taste some of his famous tea and tea cocktails.
Teatulia also features a "living bookshelf", a series of shelves which feature literary selections by some of the world's leading creative thinkers, perfect for browsing with your tea. The London Library has been chosen to curate a shelf and our books are now on display in the venue.
We asked the Library's Founders' Circle patrons to recommend their favourite books and we narrowed the list down. Our final 10 books were:
We That Are Young - Preti Taneja
How to Live - Sarah Bakewell
A Short History of Nearly Everything - Bill Bryson
Possession - AS Byatt
Travesties - Tom Stoppard
The Four Quartets - TS Eliot
Mrs Dalloway - Virginia Woolf
Dracula - Bram Stoker
Middlemarch - George Eliot
A Tale of Two Cities - Charles Dickens
Our bonus book is On Reading, Writing and Living With Books - a collection of essays by Library members published as part of the Found on the Shelves series.
We encourage Library members and non-members to stop by for a browse and a drink, Library members will also receive 20% off purchases upon showing their membership card.
Find out more about The London Library Founders' Circle and the special events they enjoy or email This email address is being protected from spambots. You need JavaScript enabled to view it. for information.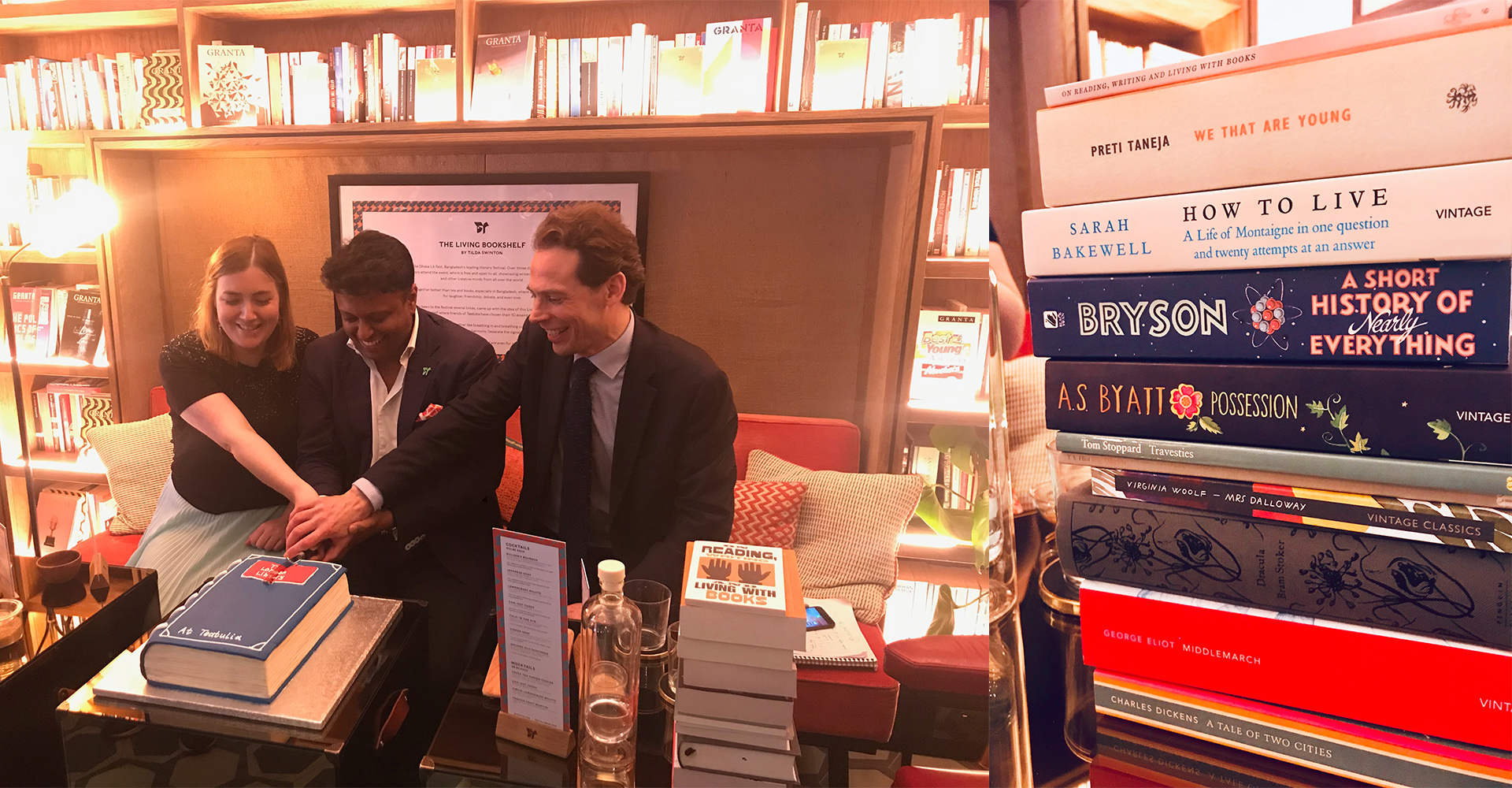 Subcategories