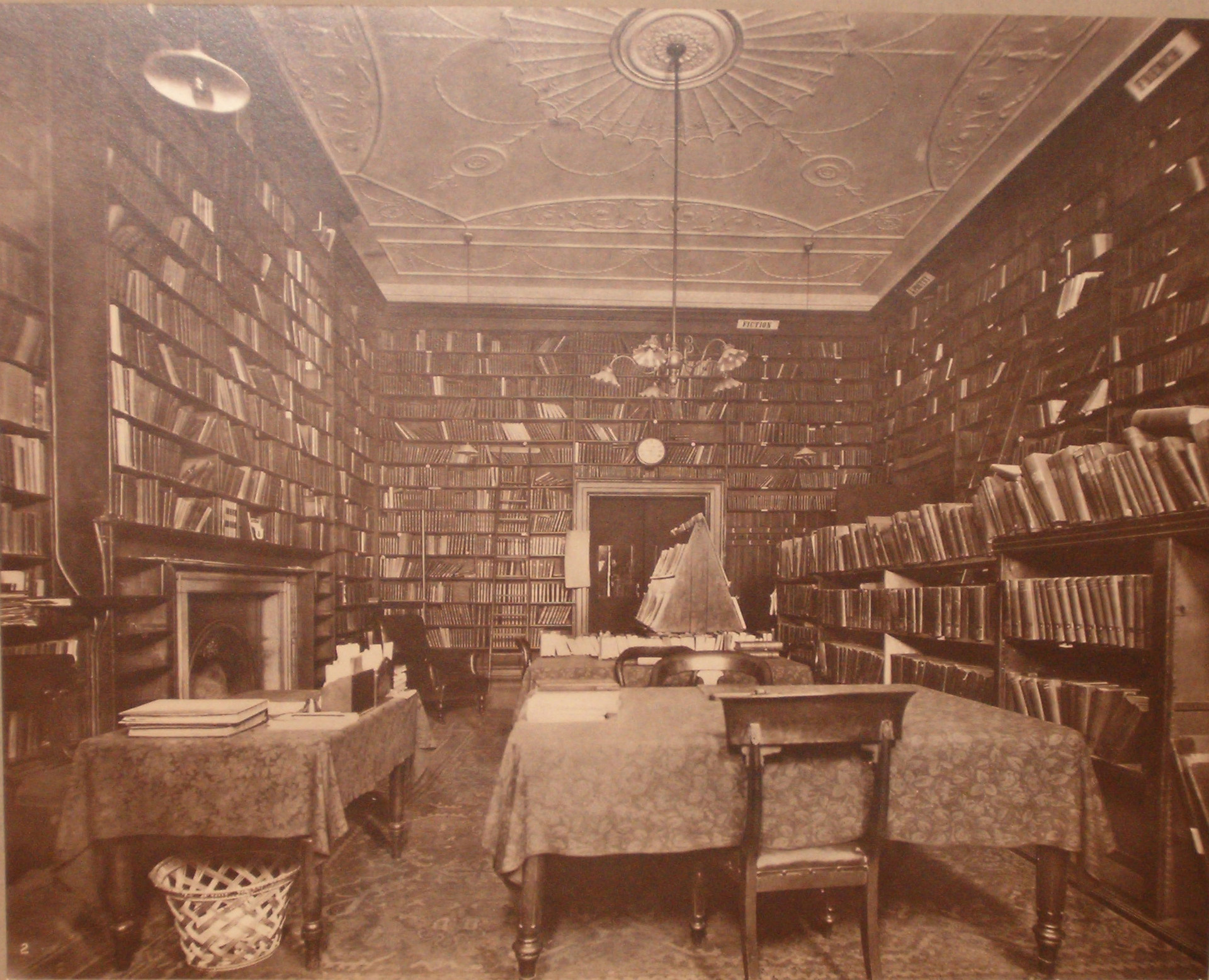 Our building may be closed but with postal loans and our online collection reaching out across the world, and with our members providing such fantastic support, we've got lots to celebrate as we mark our 179th birthday this Sunday.
The Library officially opened its doors on 3rd May 1841. The opening ceremony featuring many of the great literary figures who had such a strong impact on shaping its early years. Alongside founder Thomas Carlyle, was a 30 year old Charles Dickens, future Prime Minister William Gladstone and writer William Thackeray.
Reporting on the early drive to raise funds, the Times had reported "The experiment seems at least to be worth trying, and we have little doubt that it will succeed". And so it proved. With a starting collection of 2,500 books (many of them personally chosen by Gladstone, philosopher John Stuart Mill and Italian exile revolutionary Giuseppe Mazzini), the Library rapidly established itself as one of the key literary resources in London.
Its original building in 49 Pall Mall (opposite Nell Gwynne's house) had been partly chosen by Gladstone, but it had a certain notoriety, having housed Almack's - the 18th century gambling club much enjoyed by historian Edward Gibbon, among others. The Library rented two rooms and commissioned carpenters Stevenson's of Theobold's Road to manufacture shelves for 10,000 books. It remained the Library's home for the next four years until in November 1845 the Library moved to its current site in St James's Square.
On opening day in 1841, Thomas Carlyle could have been forgiven for wondering if his experiment would succeed (an earlier subscription-based lending library in London had gone bankrupt in 1825). The London Library has certainly had its moments but the last 179 years have ultimately seen it become the largest independent lending library in the world and a unique centre of creativity and ideas.
That it has done so is in very large part owing to the unstinting support of its members. As we negotiate the travails of lockdown, that support is as strongly in evidence today as it ever has been. With our birthday approaching, this is very much something for us to celebrate.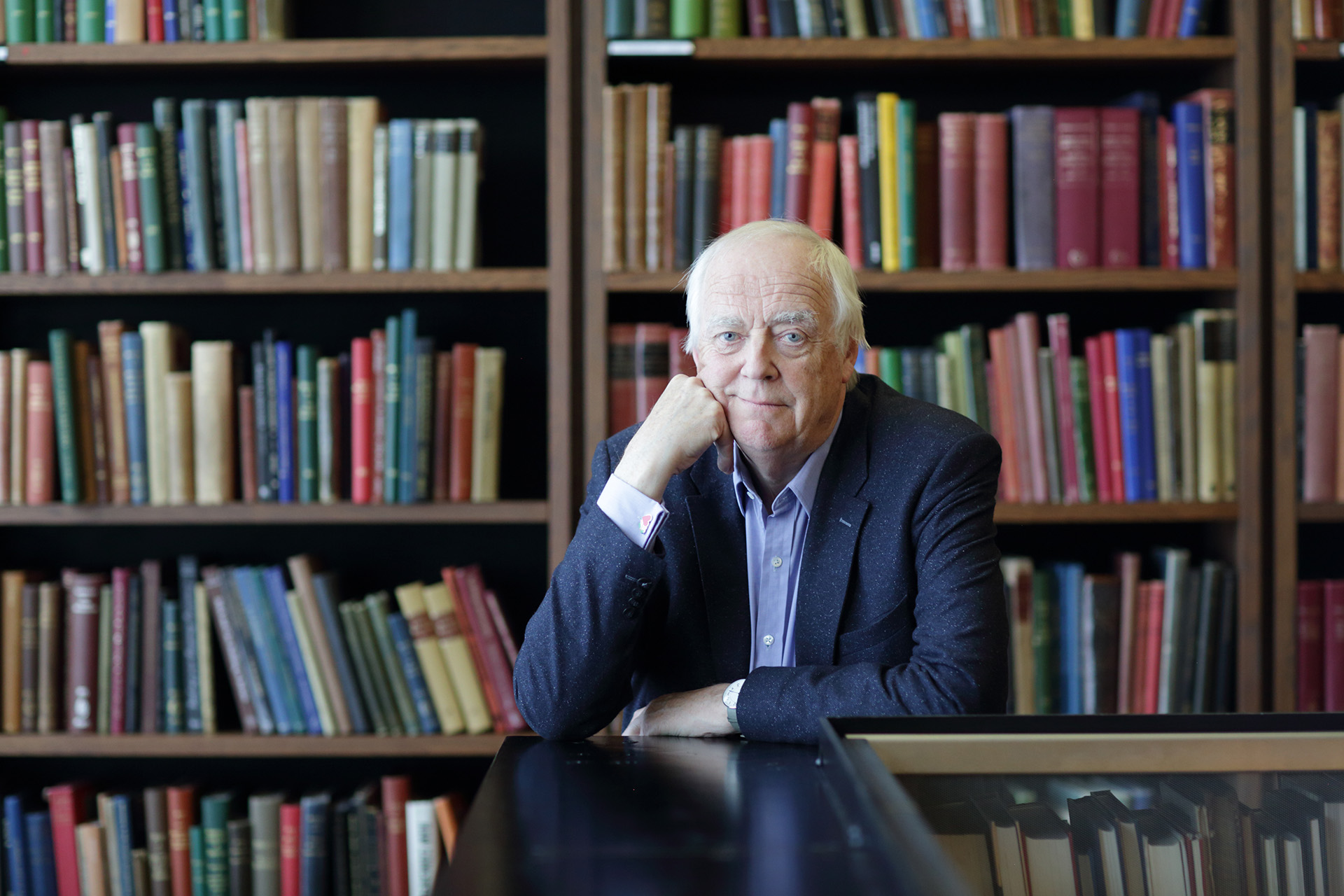 The London Library is delighted to be taking part in the BBC's Big Book Weekend with an exciting event featuring Sir Tim Rice and Daniel Hahn at 10am on Sunday 10 May.
The Big Book Weekend is a three-day virtual book festival that brings together the best of the cancelled British literary festivals, with a range of events 'presented' by the relevant festival, featuring the authors and other artists that would have appeared.
Sir Tim Rice, President of the London Library, is the lyricist behind some of the biggest stage and screen musicals including Jesus Christ Superstar, Evita, The Lion King and Aladdin. His collaborators have included Andrew Lloyd Webber, Alan Menken and Elton John, and he has written lyrics for acts as diverse as Elvis Presley, Placido Domingo and 10cc.
In this interview with author Daniel Hahn, he will discuss his life and career, the inspiration for his award-winning musicals, the partnerships which have underpinned his word, and what it takes to pen some of the best-known lyrics ever written.
Register online with MyVLF to watch this event and many others for free. The festival will be broadcast live between 8-10 May and once a day's programming has finished, that day's videos will remain online for people to catch up on.
See you there!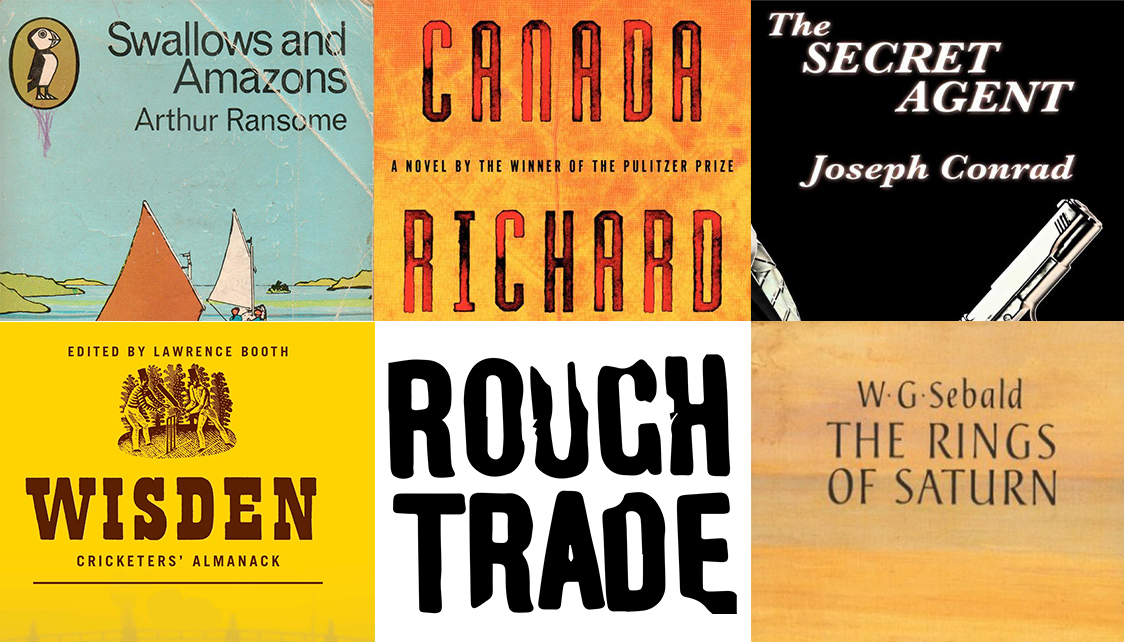 Episode 6: Nigel House
We hope you enjoy the latest London Library podcast featuring Rough Trade's Nigel House.
Nigel takes us through the books that have made an impact on him throughout his life including Swallows and Amazons by Arthur Ransome, Wisden Cricketers' Almanack, The Secret Agent by Joseph Conrad, Canada by Richard Ford and The Rings of Saturn by WG Sebald.
The London Library Podcast is a celebration of books and the ideas they inspire and a personal love letter from each guest to the books that have been most influential to them.
---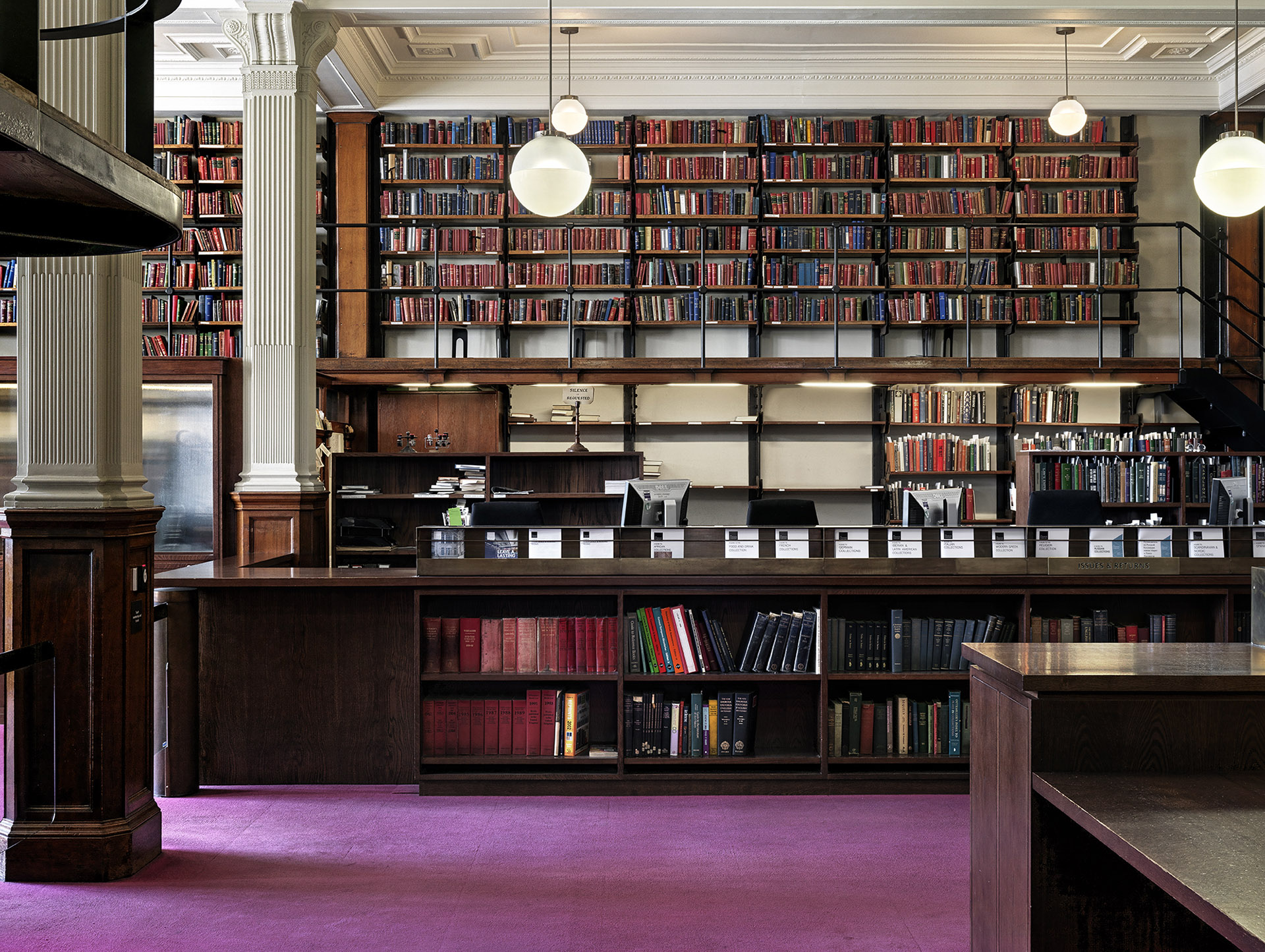 The London Library's collection consists of more than one million books dating from 1700 to the present day, almost all of which can be borrowed. The collection covers more than 2,000 subjects with c.6,000 new books added annually. Our postal loans service enables members to read our books in the comfort of their own homes without coming into the Library.
Members can simply browse the online catalogue and order books and we will post them to you wherever you are in the world. We would normally charge for packing and postage but we have, for now, decided to waive those charges. We have also decided to extend every member's existing borrowing limit by five books meaning members can borrow 15 or 20 books at any one time depending on their membership type.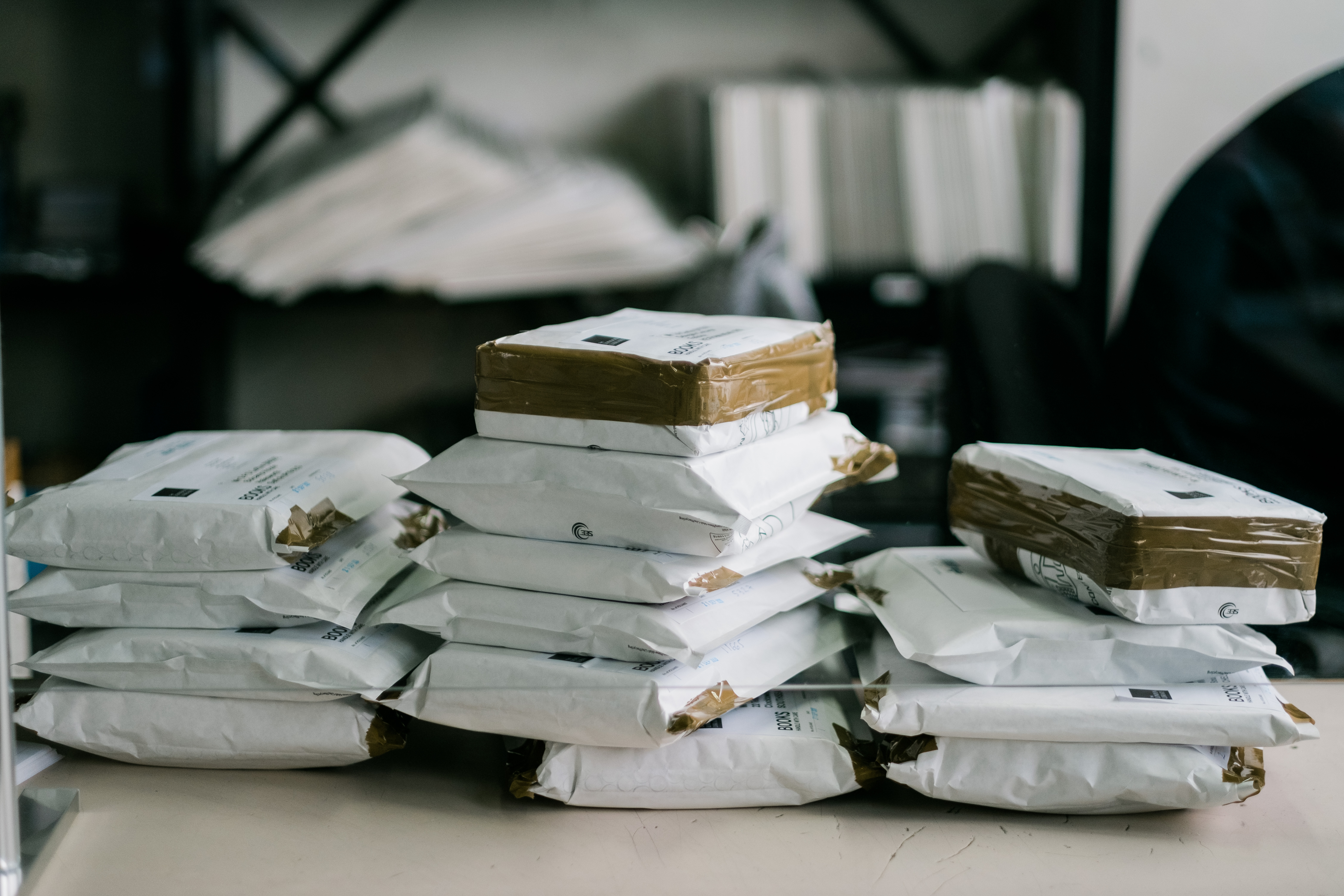 Members are able to return books to us either through the letterbox at our St James's Square entrance or by post to 14 St James's Square, London SW1Y 4LG.
During these uncertain times we have put in place additional health and safety procedures to make sure that the staff running this service are able to do so safely, this includes:
Only a very small team of staff are onsite at any one time;
All surfaces including door handles, counters, trolleys etc. are sanitised before staff arrive;
On arrival staff wash their hands and are given gloves. Each member of staff has a designated workstation which only they use and they have wipes to clean the area and equipment regularly;
Social distancing is maintained at all times with staff work areas spread throughout the Issue Hall and staggered rest breaks.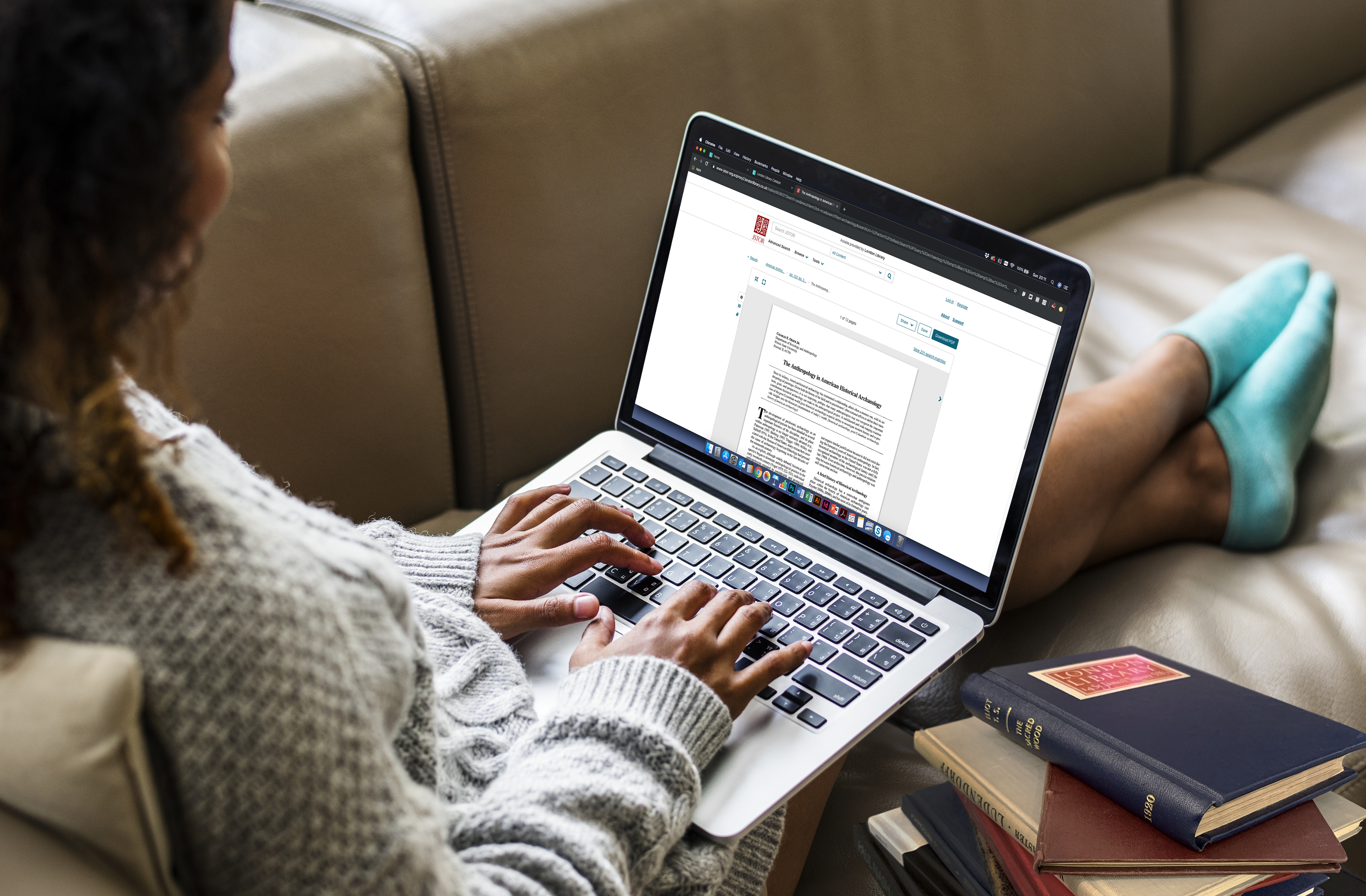 Of course it's not just our books which are available for use at home. We also provide an extensive range of electronic resources – from JSTOR periodicals, databases and newspapers – giving members online access, from anywhere in the world, to over 25,000 academic journals and other scholarly resources.
Member Services staff are available by email to help with any enquiries you may have, please contact them on This email address is being protected from spambots. You need JavaScript enabled to view it..
Subcategories