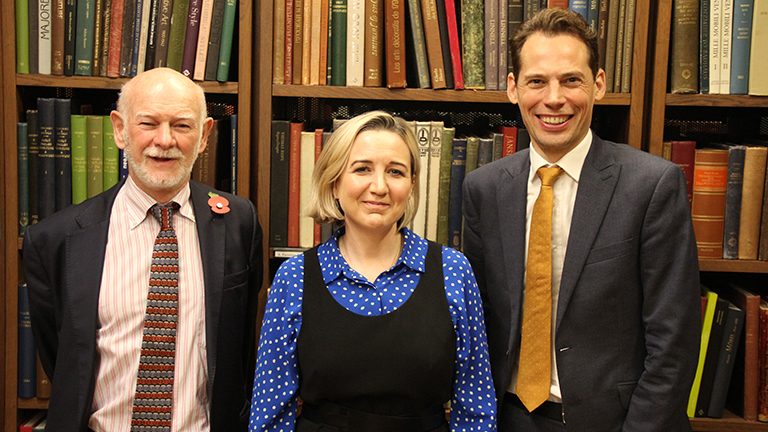 The London Library is delighted to announce that celebrated theatre and film director Josie Rourke has been appointed as one of the Library's Vice-Presidents.
Josie has been a London Library member since 2001, joining at the beginning of a theatre career which has encompassed central roles at the Royal Court and the Bush Theatre and a 20-year association with the Donmar Warehouse. She was appointed Artistic Director of the Donmar in 2011, becoming the first woman to hold the role and the first female Artistic Director of a major London theatre. Her first film, Mary Queen of Scots, starring Saoirse Ronan and Margot Robbie, was released in 2018 and it has recently been announced that her Olivier award-winning Donmar production of City of Angels will transfer to the Garrick Theatre in March 2020.
As a Vice-President at The London Library Josie will have a particular focus on developing the Library's support for emerging playwrights as part of its wider Emerging Writers Program.
Josie commented "When I first moved to London, with the hope of working in theatre, The London Library was a place that made me feel part of the city and its literary traditions. It was a resource, a haven and a joy, and I am proud to become associated with an institution with an exceptional connection to the world of theatre, and many leading playwrights. Becoming established as a writer is a huge challenge, and those embarking on a writing career need all the support they can get. I am excited to be helping The London Library in its work to encourage and nurture future playwriting talent from all backgrounds."
Josie joins fellow Vice-Presidents Tom Stoppard, Alexandra Shulman, Paul Boateng, Jeremy Paxman, Nicholas Barker, Antonia Fraser, Caroline Michel and the Duke of Devonshire.
Sir Howard Davies, Chairman of The London Library commented, "We are delighted that Josie will be joining us as Vice President at The London Library, bringing her unique mix of drive, energy and artistic creativity to an organisation that occupies a very special place in the UK's cultural life".
Read more: Josie Rourke becomes a Vice-President of The London Library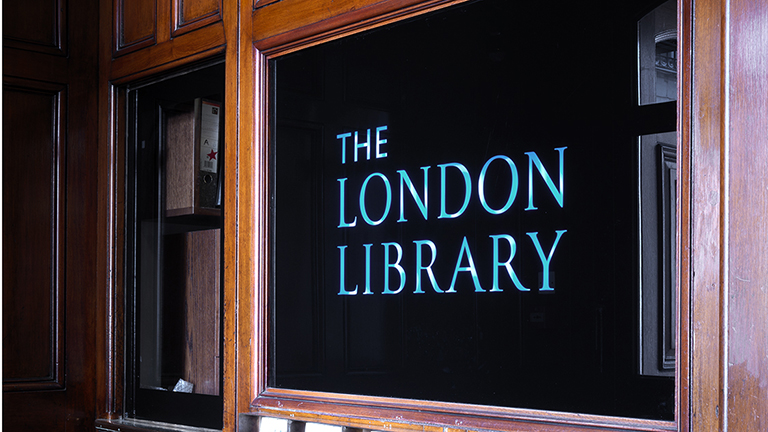 The Library's 178th AGM took place on Monday, 4 November, and agreed the trustees' proposal to increase the ordinary annual fee by £5 from £535 (£44.58 per month) to £540 (£45 per month) in 2020. This represents a below-inflation increase of 0.9%. Proportionate increases will be applied for the other annual membership categories. Life Membership will be broadly increased by 1.9% in line with expected inflation. The ordinary annual fee for those paying by annual direct debit will remain at £510.
It was agreed that the maximum age for Young Person Membership will be increased from 26 to 27.
The meeting also approved the election of trustees Howard Davies, Will Harris, Giles Milton and Rick Stroud (who were all eligible for a second, and final, term), the election of Alain Aubry for his first term and the appointment of theatre and film director Josie Rourke as one of the Library's Vice-Presidents.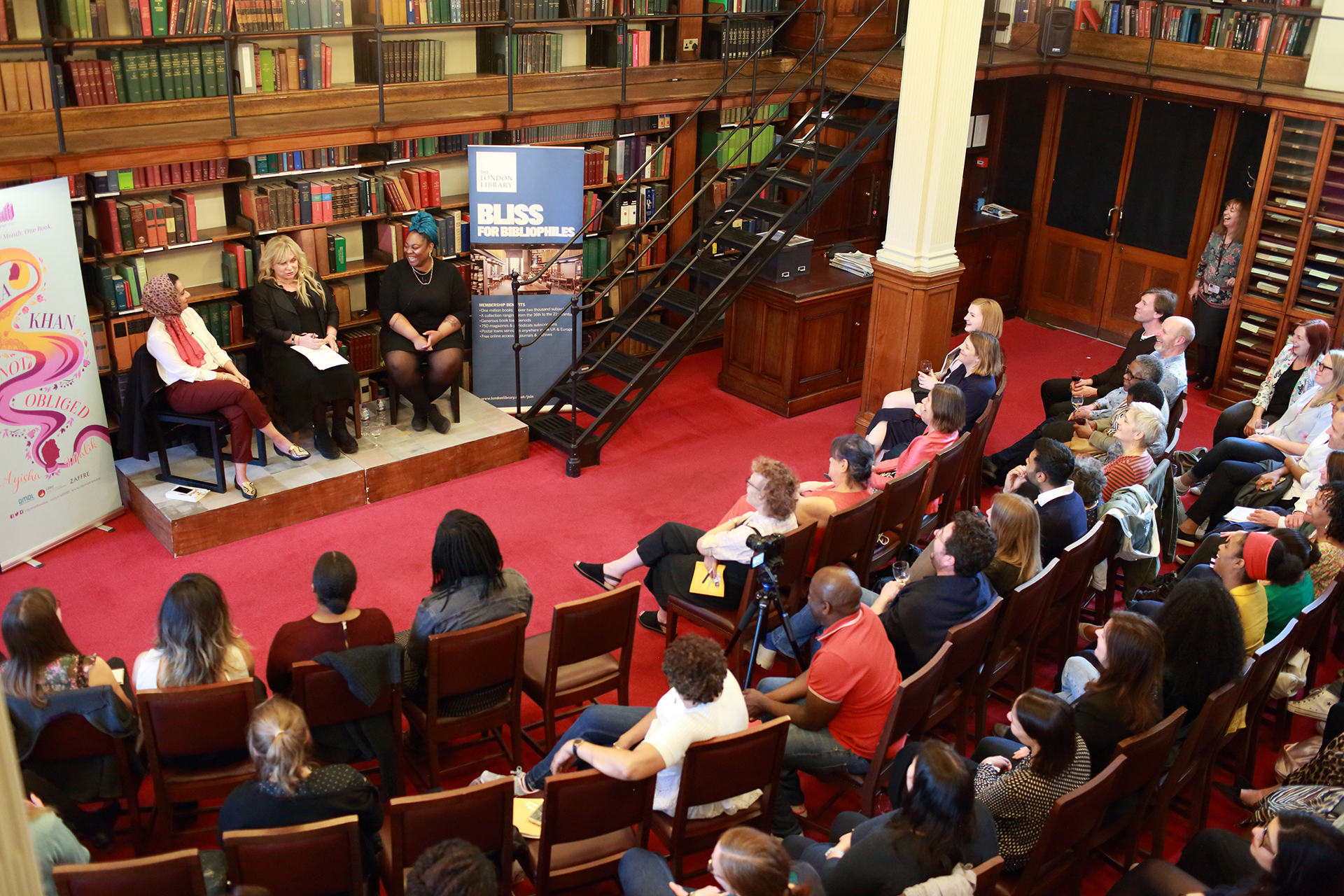 This Autumn, The London Library will play host to an eclectic and thought-provoking programme of evening events which sees it partner with the Josephine Hart Poetry Foundation, Jewish Book Week and the Mayfair and St James's Literary Festival, as well as continuing its partnership with The Bloomsbury Institute.
The mix of talks and performances from leading authors, thinkers and musicians including Max Hastings, Kavita Puri, Katherine Williams and Max Porter will take place in The London Library's panelled and galleried Reading Room, with one event held at The Bloomsbury Institute's HQ in Bedford Square.
Ticket prices vary from £6 - £20 and most events start at 18.45.
The London Library's Autumn 2019 Events Programme:
Roger McNamee on Zucked: Waking Up to the Facebook Catastrophe, 18 September
A Silicon Valley investor for 35 years, Roger McNamee had early involvement in Facebook as a shareholder and a mentor to Mark Zuckerberg. In conversation with journalist Urmee Khan, he will discuss what he sees as the catastrophic failure of one of the world's most powerful companies to face up to the damage its platform is doing to our democracy.
Kavita Puri on Partition Voices: Untold British Stories, 25 September
In partnership with The Bloomsbury Institute, award-winning BBC radio producer and broadcaster Kavita Puri will discuss her extraordinary new book, Partition Voices with Nikita Lalwani. Finally breaking the silence of the many people living in Britain, who witnessed the devastating events of Indian partition, Kavita Puri looks at the remarkable first-hand testimonies of South Asians, including her own father, who were once subjects of the British Raj, and are now British citizens.
Michael Peppiatt on The Existential Englishman: Paris Among the Artists, 15 October
In partnership with The Bloomsbury Institute, author Michael Peppiatt talks to Miranda France about his latest book which is a love letter to Paris and a memoir of a life spent at its bohemian heart. Please note that this event will be held at The Bloomsbury Institute's headquarters on Bedford Square.
William Feaver on the Lives of Lucian Freud, 24 October
In partnership with Jewish Book Week and Insiders/Outsiders Festival, renowned art critic, William Feaver, discusses the first volume of his landmark new work of biography of one of the most important artists of the twentieth century.
The Josephine Hart Poetry Hour: Elizabeth Bishop & Christina Rossetti, 31 October
The work of Christina Rossetti (1830-1894) and Elizabeth Bishop (1911-1979), two of the finest poets of the 19th and 20th centuries will be brought to life on the 125th and 40th anniversaries of their respective deaths. Actors will perform work by each poet, including Rossetti's astonishing and aptly spooky 'Goblin Market' in its entirety. Cast and directed by Shevaun Wilder in partnership with The Mayfair & St James's Literary Festival. Please note this event will start at 18.30.
Max Hastings on Chastise: The Dambusters Story 1943, 13 November
In partnership with Jewish Book Week, Max Hastings discusses his latest book, a vivid account of Operation Chastise, the destruction of the Mohne and Eder dams in north-west Germany by the RAF's 617 Squadron during the WW2 which was the inspiration behind the classic 1955 movie, The Dambusters. In the 21st century, Hastings urges that we should review this story in more complex detail, looking at the impact it had on the war effort, on the military personnel involved and on the local civilian population.
John O'Connell on Bowie's Books, 20 November
Three years before he died, David Bowie made a list of the one hundred books that had transformed his life. Journalist John O'Connell explores this list in the form of one hundred short essays, each offering a perspective on the man, performer and creator that was Bowie, his work as an artist and the era that he lived in.
Oh Mother Where Art Thou?: An evening of music and poetry curated by Max Porter, 28 November
Award-winning novelist and poetry aficionado Max Porter curates and comperes this very special evening of poetry and music, exploring the theme of mothers – what it is to be one and what it is to have one. Performing their work will be a stellar line-up of contemporary poets: Emily Berry, Wayne Holloway-Smith, Rebecca Tamás and Mary-Jean Chan; with a live performance from the most literary of lyricists, Kathryn Williams.
Read more: The London Library Unveils Autumn Events Programme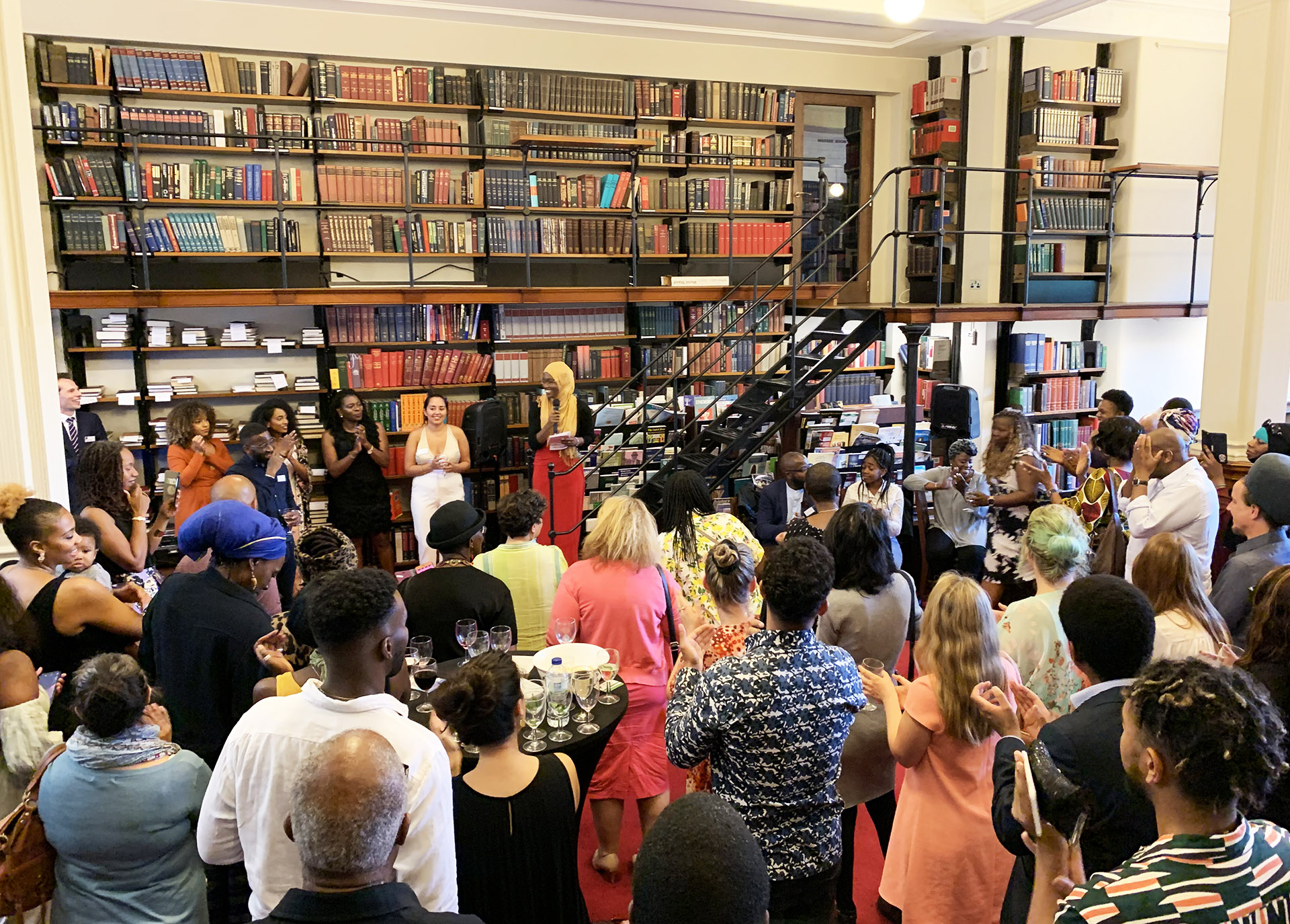 The London Library is proud to announce a new partnership with Jacaranda Book's Twentyin2020 initiative for promoting Black British writing. Twentyin2020, launched by Jacaranda earlier this year, sees the UK publishing house exclusively dedicating a year of publishing output to 20 Black British writers, publishing new works from each of them during 2020. The project has won acclaim from across the publishing world and recently won the London Book Fair International Excellence Award 2019 for Inclusivity in Publishing.
Jacaranda has now teamed up with The London Library to announce a partnership that will provide a package of support for the 20 authors on the Twentyin2020 programme. The partnership was launched on 18th July at an evening event in the Library's famous Reading Room, with industry leaders, influencers and press joining with the 2020 authors to celebrate this exciting new stage in the Twentyin2020 project.
About the Partnership
The London Library will be providing the Twentyin2020 authors with two years' free membership to the Library. The authors will have full access to our extraordinary collection of 1 million books, and extensive online resources, as well as use of the Library's unparalleled spaces – which have been an inspiration for writers for nearly 200 years.
The Library will also be looking to incorporate the Twentyin2020 initiative into its popular events programme, providing a high profile platform for Twentyin2020 authors and ambassadors at speaker events.
Philip Marshall, Director of The London Library commented, "From the moment we heard about the Twentyin2020 project we knew this was an initiative we wanted to be involved in. The London Library is a centre for literary creativity and we are delighted to be supporting a programme that is doing so much to help black British writers get greater publishing recognition."
During 2020, Jacaranda will publish the following books by the authors who are part of the Twentyin2020 project:
Fiction
The Long Way Home by DD Armstrong
Bad Love by Maame Blue
Looking for Bono by Abidemi Sanusi
If I Don't Have You by Sareeta Domingo
The Street Hawker's Apprentice by Kabir Kareem-Bello
Love Again by Rasheda Ashanti Malcolm
Deadly Sacrifice by Stella Ahmadu
Under Solomon Skies by Berni Sorga-Millwood
Dating in the 21st Century by Lisa Bent
Lote by Shola von Rheinhold
Non-fiction
Through the Leopard's Gaze by Njambi McGrath
The Space Between Black and White by Esuantsiwa Jane Goldsmith
A Circle of Five by Harris Joshua
Are We Home Yet? by Kate Massey
Black History Walks by Tony Warner
Poetry
Locating Strong Woman by Tolu Agbelusi
Untitled by Hibaq Osman
Jamakspeare by Brenda Garrick
The First Collection by Sarah Lipton-Sidibeh
On Reflection by Adjoa Wiredu
Subcategories