In light of the recent Government advice on Coronavirus we have closed The London Library's building to members and visitors until further notice. However, the Library is still up and running with our online services (Catalyst and the e-Library) which are fully operational.
Library staff are also working from home and can continue to provide enquiry and research services by email (This email address is being protected from spambots. You need JavaScript enabled to view it.). Such help may include:
Helping you identify sources and journal articles in the e-Library relevant to your research or interest
Guidance on how to use the online resources if you have not used them greatly before and would like assistance on how best to approach your research

Our Online Resources
Academic resources
Through JSTOR you can access a digital library of academic journals, books, and primary sources which usually costs around £15 a month. London Library membership provides use of the full suite of content.
Historians have access to hundreds of publications including The Bibliography of British and Irish History, British History Online, the Proceedings of the Old Bailey 1674-1913, the Survey of London and The British Newspaper Archive.
Newspapers and newspaper archives
As a London Library member you'll be able to use the full digital archives of The Times, The Sunday Times, The Guardian, and The Observer, plus the British Newspaper Archive, the 19th century British Library newspapers, the 17th-18th Century Burney Newspapers Collection and more! Perfect whether you're working on an academic research project, writing a novel or working on your family history.
Literary resources
If you're a keen reader we are still able to fulfil your reading needs despite not currently being able to provide access to our books. London Library membership gives access to The London Review of Books, New York Review of Books, The Complete Prose of T S Eliot archive, Early English Books Online and many more.
Historic publications
Our subscriptions to historic publications are second to none and contain a wealth of information that is ideal for both work and pleasure. From Punch magazine, to the Illustrated London News, the Country Life archive and of course our access to historic newspapers, we have plenty to keep you busy.
Art
Keen artists and art historians will not be disappointed by the wealth of titles we have access to. As well as access to all of the art journals through JSTOR we also provide use of Art History Research Net, the International Bibliography of Art, Oxford Art Online and more.
Languages
The London Library's language collection is extensive. Membership gives access to European language newspapers and publications such as Die Zeit/Literatur book reviews and Gallica: The digital library of the national library of France. We also offer Russian literature, language, historty and art publications.
Our Book Collection and Postal Loans
Our online resources are complimented by a book collection of extraordinary range and depth. The London Library has over one million books dating from 1700 to the present day, almost all of which can be borrowed.
We have currently paused our postal loans service but we are hoping to resume this when it is safe to do so. This service enables members to request books online and have them posted to you anywhere in the world! While the building is closed we are pleased to be able to offer this service free of charge. Sign up to our newsletter to receive an alert which this is running again.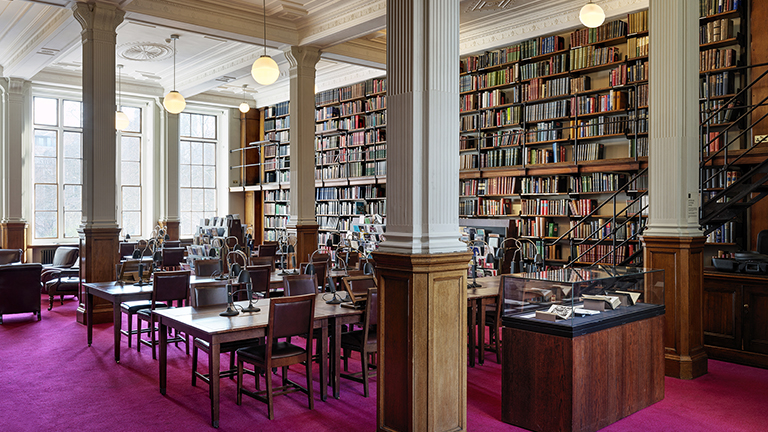 Our Building and Working Spaces
Our building is currently closed but once it re-opens your membership will enable you to request all of the books from our collection. Full Members can browse our 17 miles of shelving and use our five beautiful reading and working spaces at any time. We also offer Associate Membership which gives access to the building at evenings and weekends, and Remote Access Membership which enables people to purchase day tickets to use the spaces.
New Members
If you are not currently a member of The London Library now is an ideal time to join! Our Remote Access membership is perfect for providing you with thousands of reading resources while you're at home, while joining as a Full Member will mean you are supporting the future of the Library during this difficult time and able to use all of our services when we re-open.
All of our memberships can be given as gifts.
The London Library has teamed up with leading creative media agency Cultureshock to launch an exciting new format for the Library's membership magazine. Appearing three times a year, the magazine is distributed to Library members who include some of the world's best-known writers and creative figures.
Each issue is focused on interviews with prominent Library members and looks at their work and how the Library and its astonishing collection of one million books have informed it. The launch issue published in March 2020 contains an in-depth interview with Bill Bryson, a longstanding Library member, whose recent book The Body was largely written here and drew heavily on the Library's collection. Bill discusses his research, his favourite working spaces and why he finds the Library so special. "This Library", he says, "is so perfect. It's got something of everything".
Alongside interviews with leading author Giles Milton, plus scriptwriter Jonathan Holloway and theatre producer Natasha Rickman (who together worked on Creation Theatre's recent stage production of The Time Machine in the Library), the magazine also explores the richness of the collection and the range of events and activities taking place here. And there's news of the very recent discovery that Mark Twain joined the Library shortly after his arrival in London in 1896.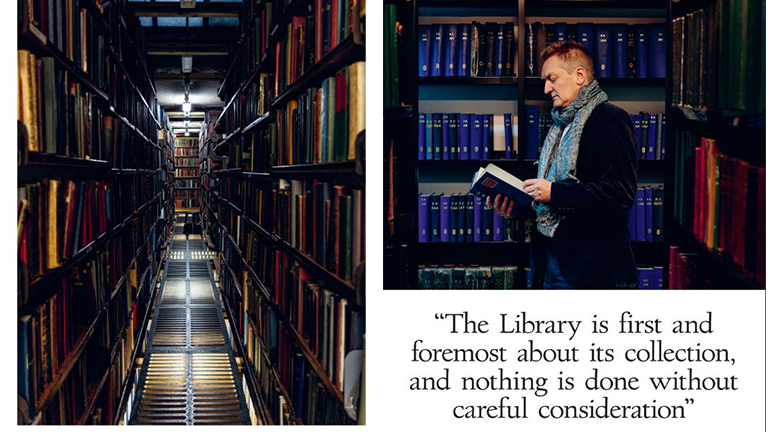 The magazine's contemporary design draws on the iconography visible across the Library's extraordinary building and across its huge collection of books which is arranged on 17 miles of open access shelves and is almost all available for borrowing.
Patrick Kelly, Managing Director at Cultureshock commented, "Cultureshock is delighted to be working with The London Library on the new member magazine. It's exciting working on a project in a way that will appeal to a wide range of readers and showcase the many fascinating aspects of the world's largest independent lending library."
Philip Marshall concluded: "The London Library is here to inspire and support readers and writers of all kinds and we are delighted to celebrate that in our new magazine by sharing stories of the wonderfully creative ways in which the Library is used. The magazine will also support the tremendous sense of community that exists amongst our members, and is especially important as a way of staying in touch during these difficult times. We hope the fresh new design and rich content will be bring some welcome enjoyment to all our readers."

London Library Remote Access Membership
Literary Review readers get 15% off our great online offer until midnight on 15 May.
Remote Access membership is perfect for anyone that would like full access to the London Library's online resources. And with so many of us working from home at the moment it's an ideal way of exploring a world class collection of reading and research material.
Our extensive online resources bring together millions of pages from thousands of journals, periodicals, newspapers and databases. They comprise over 25,000 fully searchable information sources including:
JSTOR with its access to thousands of publications and research resources
Newspaper databases including the extensive British Newspaper Archive
Literary journals like The London Review of Books, and the New York Review of Books
Digital book archives including Early English Books Online
and much, much more.
Our Book Collection
Our online resources are complimented by a book collection of extraordinary range and depth. The London Library has over one million books dating from 1700 to the present day, almost all of which can be borrowed. Our building is currently closed due to COVID-19 but once it re-opens your Remote Access Membership will enable you to request almost any of the books from our collection and have them posted to you anywhere in the world. You will also be able to purchase day tickets to use our beautiful reading and working spaces.
Special Offer
Join before midnight on 15 May and get 15% off Remote Access membership!* Just use code 15RemoteLR at checkout on our website.
With this offer, Remote Access membership costs around £20 a month, or £220 when paying by annual Direct Debit.
Join online today and become a member of one of the world's great literary institutions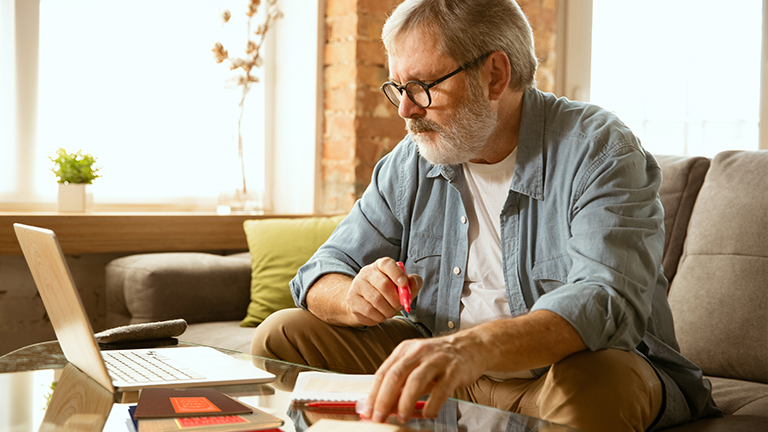 Newsletter
Not ready to join yet but want to hear more about special offers, news and events at the Library? Sign up to our newsletter below.
The London Library promises to respect and protect any personal data you share with us. Your information is used to administer your membership, personalise your experience of the Library and communications, and provide you with the goods or services you have requested. If you are over 18 we may, in some instances, analyse your data and obtain further publicly available data to help us make our communications more appropriate and relevant to your interests, and anticipate whether you might want to support us in the future.
You can opt-out of most communications or the ways in which we process your data by contacting This email address is being protected from spambots. You need JavaScript enabled to view it.. For full details of how we collect, store, use and protect your data, see our Privacy Policy at www.londonlibrary.co.uk/privacypolicy.
London Library Litfest - cancelled
In light of the current situation and uncertainty regarding Coronavirus we have decided that we will not be proceeding with The London Library Litfest, which was originally planned for the weekend of 2-3 May 2020.
We hope to reschedule the events programmed later in the year and are looking into online delivery of some of our programme we will provide updates on our website and e-newsletter in due course.
With so many cultural events now cancelled we'd have loved to have offered something for everyone to look forward to in May, but it is clearly sensible that we postpone the physical programme for now.
We'll aim to bring you news as soon as we are able, but in the meantime, thank you for your understanding.