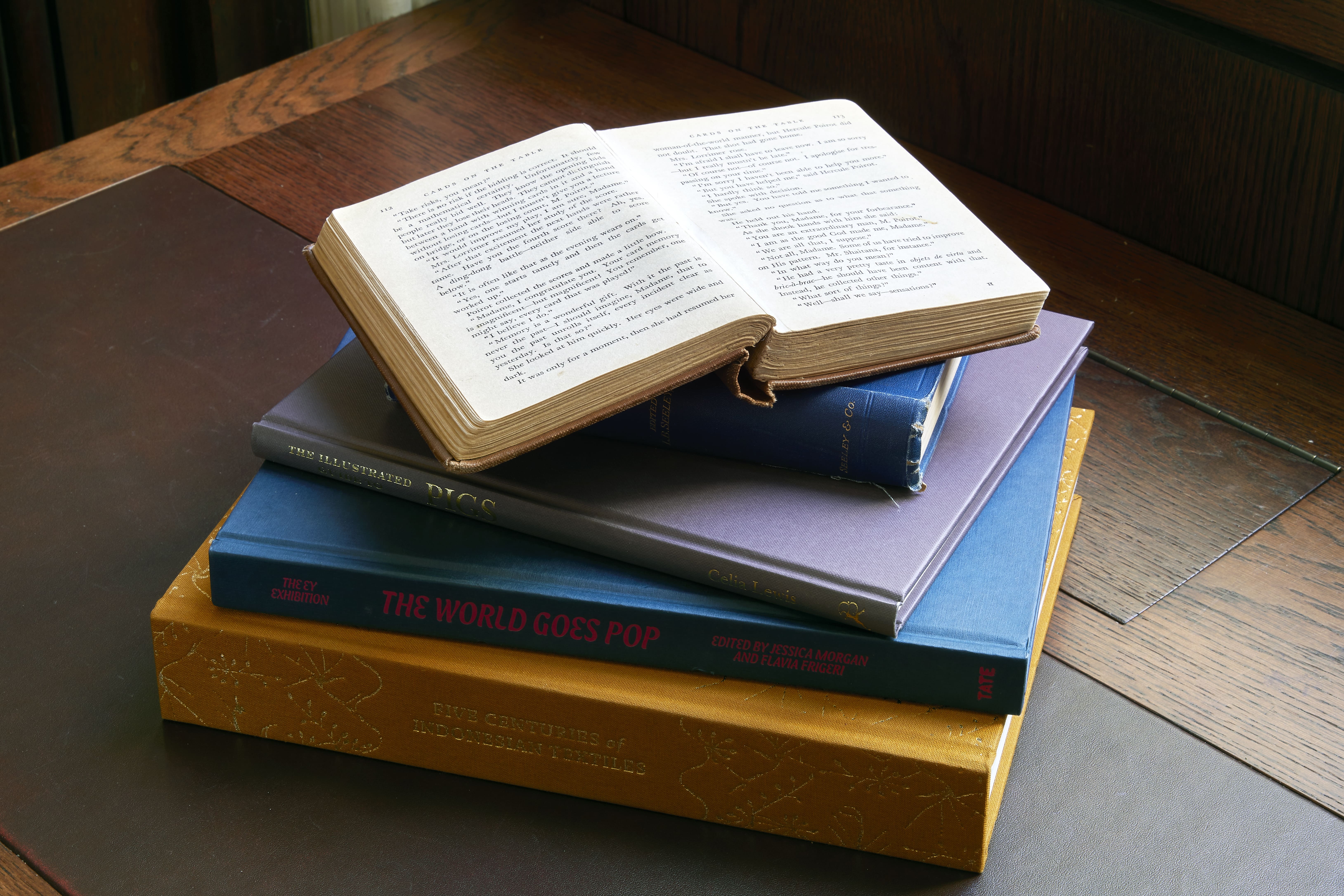 The newly compiled list of the most borrowed books of 2021 reveals some interesting insights about London Library members' recent reading habits.
Top of the list was Kazuo Ishiguro's Klara and the Sun (borrowed 16 times), closely followed by Philip Hoare's Albert and the Whale (14 times) and Maggie O'Farrell's Hamnet (13 times). In fourth place - and the top biography - was volume 1 of The Diaries of Henry 'Chips' Channon, edited by Simon Heffer (borrowed 11 times). The Adventures of Miss Barbara Pym by Paula Byrne, Satnam Sanghera's Empireland, and Marina Warner's autobiography Inventory of a Life Mislaid, tied for fifth place, having each been borrowed 10 times during the year.
Over 50,000 books were loaned in 2021 and honourable mention must be made of titles that were acquired late in the year but still made it onto the most borrowed list. Sebastian Faulks' latest novel Snow Country did well (borrowed 7 times since September), but this year's "Flying Off the Shelf Award" goes to historian David Kynaston's On The Cusp. Acquired in September 2021 it has been borrowed no fewer than 9 times in under four months, placing it in joint sixth place in spite of its relatively late arrival on the Library's shelves.
The full list of books borrowed more than five times in 2021 can be viewed below.
Applicants to the 2022 Emerging Writers Programme will be selected anonymously by a panel of judges. Chair of judges, YA novelist and essayist Yassmin Abdel-Magied will be joined by non-fiction writer Simon Garfield, literary agent Eli Keren, playwright and novelist Nell Leyshon, poet Rachel Long, and screen and children's writer John McNally.
Yassmin Abdel-Magied is a Sudanese-Australian writer, broadcaster, social advocate, mechanical engineer and Trustee of The London Library. Her written work includes a memoir, Yassmin's Story, the Layla series of young adult novels and her essays have appeared in anthologies such as It's Not About the Burqa and New Daughters of Africa. Yassmin will chair the judging panel.
Simon Garfield is a journalist and best-selling non-fiction writer. His published work covers a wide range of topics, from maps (On the Map) to fonts (Just My Type) to correspondence (To the Letter). His most recent work, Dog's Best Friend (2021), examines the bond between dogs and their people and his next book, to be published in September is All the Knowledge in the World: the Extraordinary Story of the Encyclopaedia.
Eli Keren is a literary agent at United Agents, whose growing list includes writers of fiction and non-fiction. Originally trained as a research chemist, Eli spends a lot of his time working with experts and academics to bring their areas of expertise to a commercial audience. He has a particular interest in non-fiction that communicates positive ideas effectively as well as LGBT-themed books in both fiction and non-fiction.
Nell Leyshon is a playwright and novelist. Her play Bedlam was the first by a woman to be performed at the Globe Theatre and she has since become Deputy Chair of the Globe's Board of Trustees. Her most recent play is the critically acclaimed Folk (Hampstead Theatre, BBC R3) and her novels include Memoirs of a Dipper and The Colour of Milk. She is Artistic Director of the Outsiders Project, a community-based initiative for outsider artists.
Rachel Long is a poet and the founder of the Octavia Poetry Collective for Women of Colour. Her acclaimed debut collection, My Darling from the Lions, was shortlisted for the Costa Book Award, the Forward Prize, the Jhalak Prize and the Rathbones Folio Prize in 2020.
John McNally is a screenwriter and novelist whose past work includes projects with Aardman Studios, the BBC, and Sony. His most recent work is the Infinity Drake trilogy, a series of adventure novels for children.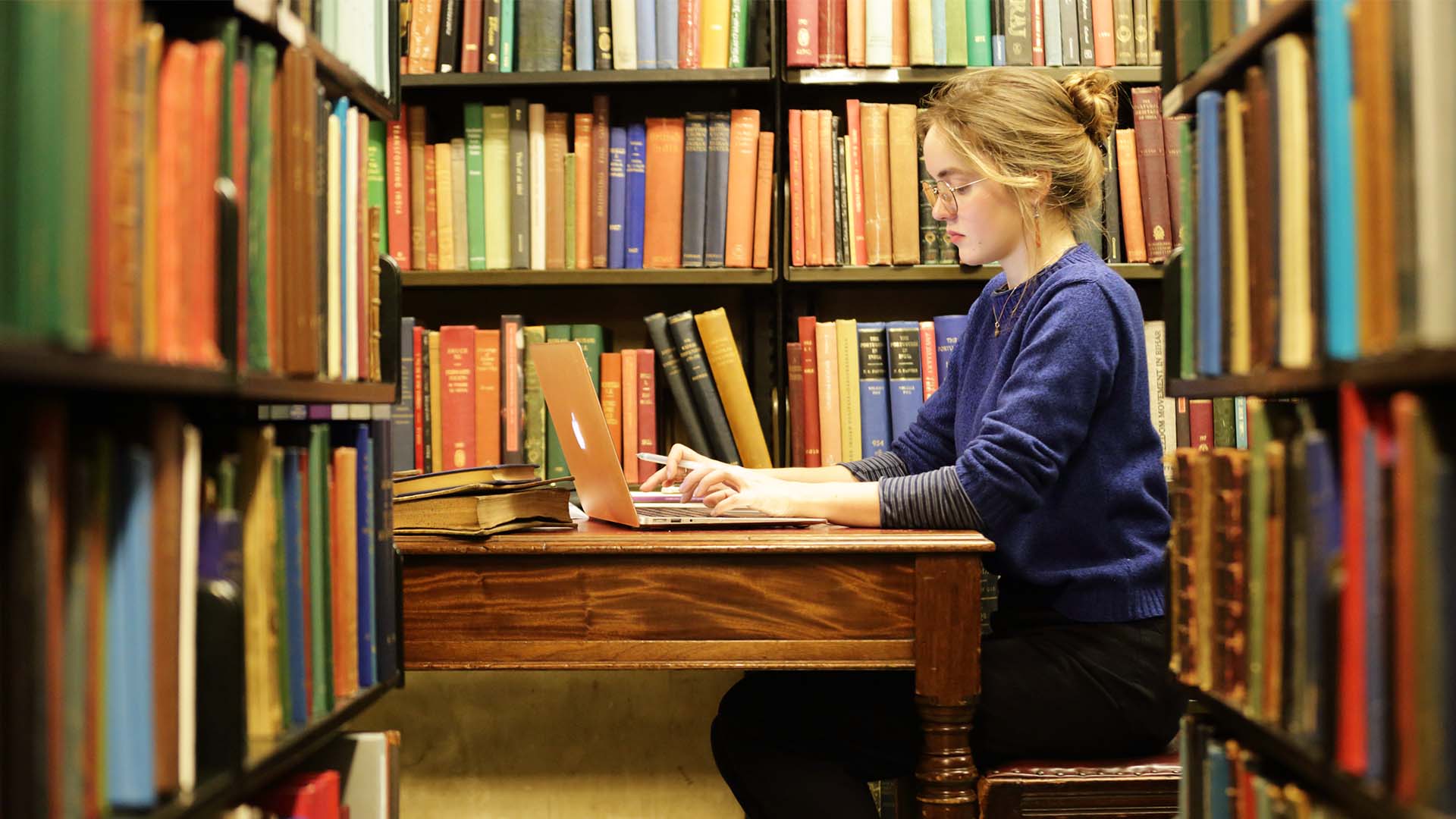 A unique place to read, to write and to be inspired
From elegant reading rooms, to labyrinthine bookstacks, the Library provides atmospheric spaces for its members to work from in the centre of London. Our location in the idyllic St James' Square makes us one of the city's best loved secrets, tucked between Piccadilly Circus and Green Park. Inside the Library there's a vast collection of books dating from 1700 to the present day that members can browse on 17 miles of open access shelves, as well as online collections and subscription only e-resources.
We've been at the heart of literature for over 180 years, counting among our numbers writers as diverse as Sarah Waters and Tom Stoppard; Virginia Woolf and Bram Stoker. A community for anyone who loves the written word, the Library has recently welcomed members including the novelist Jessie Burton, poet Raymond Antrobus and writer Yassmin Abdel-Magied, among many others.
In recent years our events programme have seen leading figures such as Naomi Ishiguro, Emily Berry, and Edmund de Waal speak at the Library. From anthology launches and poetry recitals, to interviews with novelists and panel talks, our events bring the latest in literature, history and culture directly to our members.

Our Offer for Stylist Readers
Stylist readers can receive a 15% discount off their first year of membership, applicable across all membership types, with the code STYLIST15. This offer is valid until 31st December 2021. Full terms and conditions of this offer are below.
Keep up to date with The London Library by subscribing to our newsletter.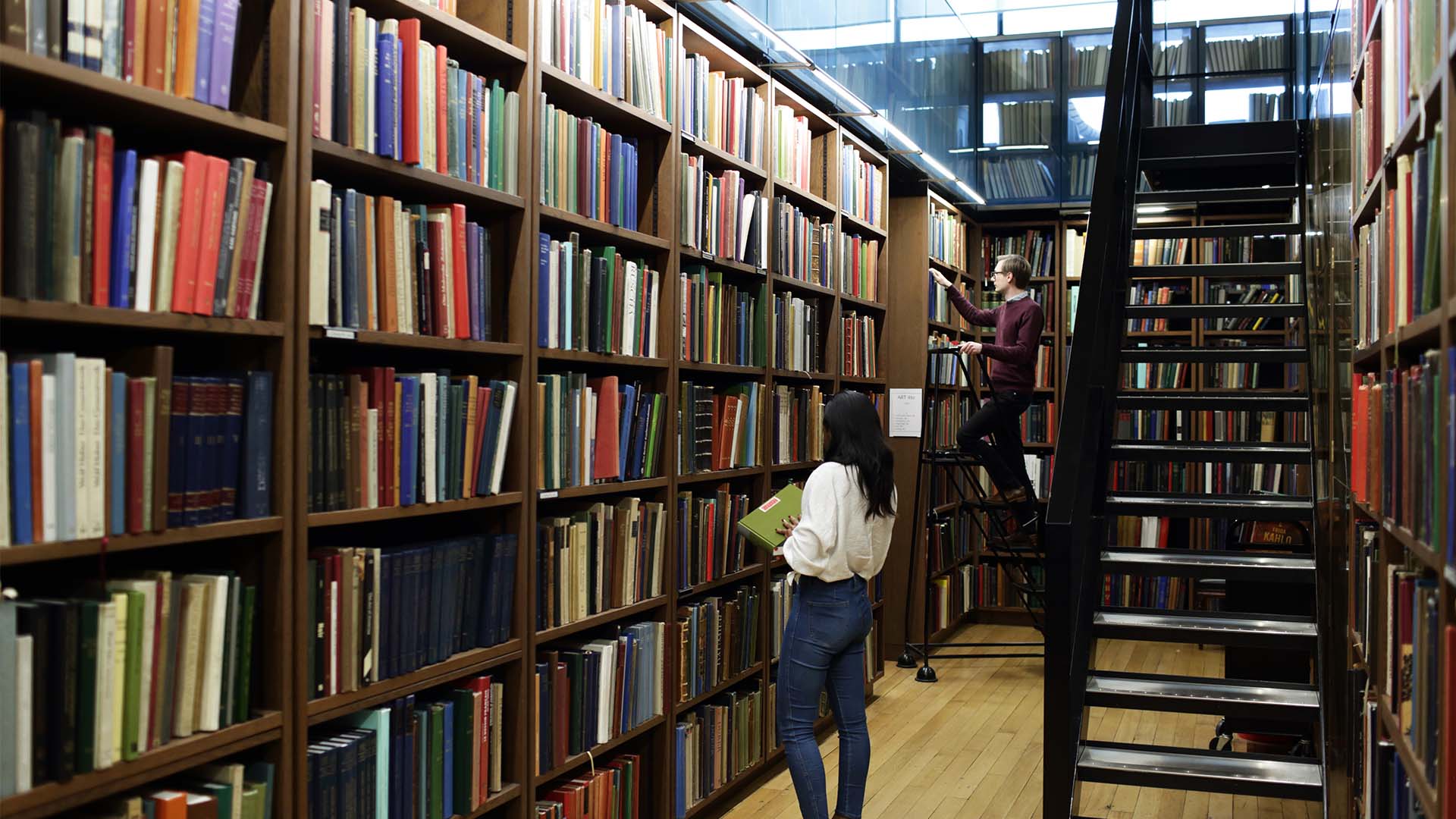 Terms & Conditions
Introductory offers may be made available from time to time by the London Library.
Introductory offers are for new members and cannot be used by current or renewing London Library members or anyone who has been in London Library membership in the last 24 months.
Introductory offers are not applicable to Life Membership, some may only be applicable to Full, Young Person and Spouse Membership.
Introductory offers apply to London Library membership only and cannot be transferred to other London Library products and services.
Introductory offers are each applicable for a set period of time. The London Library reserves the right to earlier terminate, withdraw or refuse any introductory offer any time without prior notice and with no liability.
Introductory offers that are for members only may not be used by non-members.
Introductory offers that are for a specific type of membership e.g. gift membership may not be used for any other type of membership.
At the end of the introductory membership period, usually 12 months, London Library membership is renewable at the standard rate for the applicable category of membership.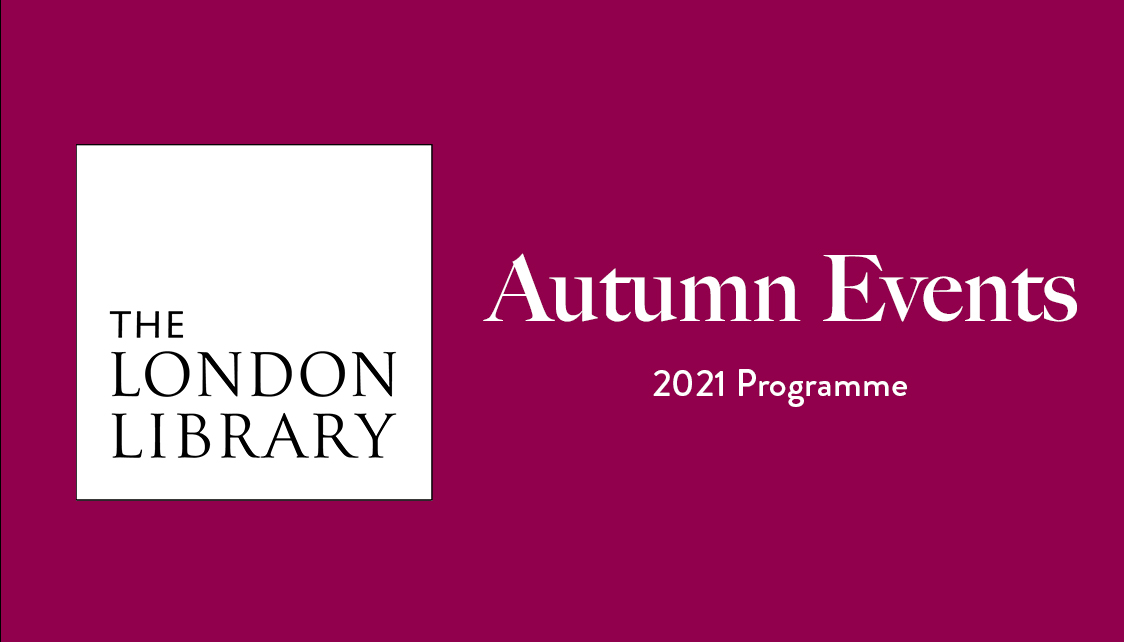 Thank you for booking for The London Library. Please read these guidelines before you come to the event.
Please do not arrive at the Library before the advertised doors opening time as you will not be able to enter the building.
You do not need to print your ticket. Please just give your name to Library staff on reception as you come in.
For public speaker events drinks will be served in the Issue Hall prior to the event and doors to the Reading Room will open five minutes before the talk begins. When relevant, books will be on sale in the Issue Hall before and after the event.
If you need step-free access, please let us know at

This email address is being protected from spambots. You need JavaScript enabled to view it.

and enter via the Masons Yard entrance in the eastern corner of Masons Yard.
The health of our visitors and staff remains our top priority, and we'll continue to keep procedures in place to ensure your visit is as safe as possible. This includes hand sanitiser points and ventilation throughout the building.
All events take place in our Reading Room, which will be well ventilated throughout events with large windows open on both sides of the room. Please be aware that this can sometimes mean the room is a little cool.
Tickets will be sold at a reduced capacity. Where possible, seats will not be tightly packed. There will be space within the room to socially distance, should you wish to.
Face coverings are mandatory walking around the Library and seated at speaker events, unless you are exempt. They may be removed for eating drinking where refreshments are served.
Please do a lateral flow test on the day of the event. If the test is positive, if you have any Covid-19 symptoms or have been told to isolate, please do not attend. Where relevant in these circumstances we're happy to provide a refund – please just get in touch 24 hours before the event on

This email address is being protected from spambots. You need JavaScript enabled to view it.
We're looking forward to welcoming you to The London Library.
Read more: Events Access and Covid Guidelines at The London Library