The London Library is delighted to partner with a range of organisations for events, awards, workshops and more. Our partners play a vital role in ensuring that we are able to remain a centre of creativity and inspiration for future generations of readers, writers and thinkers.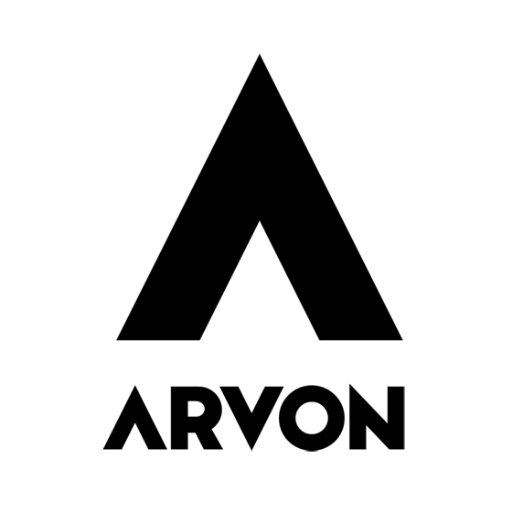 For over fifty years Arvon has been the UK's home of creative writing. They have three centres, in Devon, Shropshire and Yorkshire and their residential courses and retreats, led by highly acclaimed writers, span poetry to playwriting, song to screenplay, fact to fiction, starting to finishing.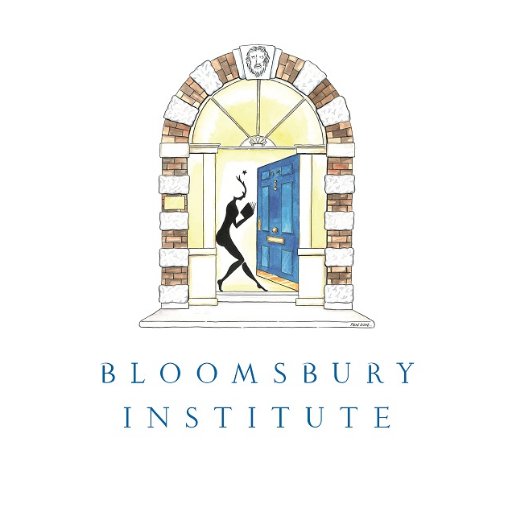 The Bloomsbury Institute is the public event series of Bloomsbury Publishing, they run unmissable events, panel talks and literary salons for book lovers, writers and publishers.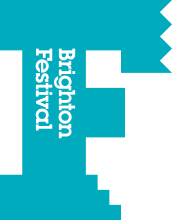 A celebration of music, theatre, dance, circus, art, film, literature, debate, outdoor and community events, Brighton Festival takes place in familiar and unusual locations across Brighton & Hove and further afield for three weeks every May.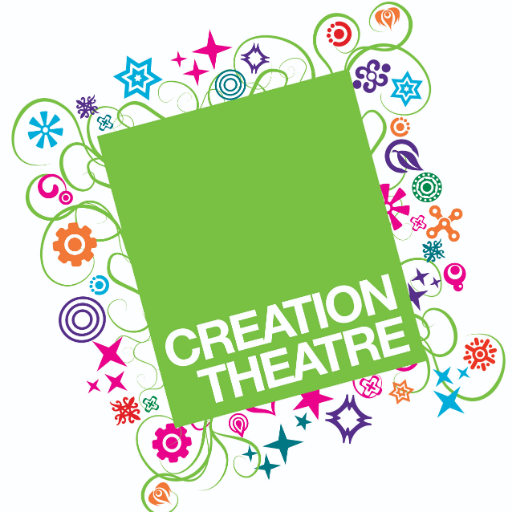 Creation Theatre perform classic texts in extraordinary locations, including Dracula and The Time Machine at The London Library. They are experts at bringing stories to life in very special spaces and delighting audiences..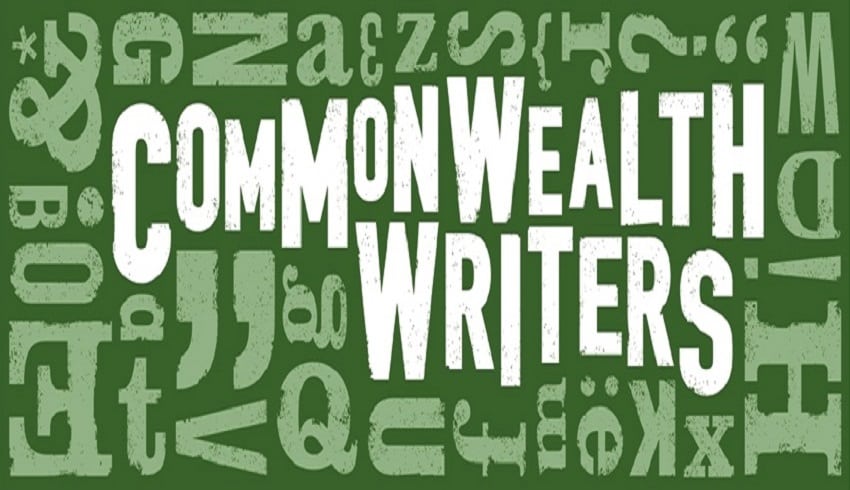 Commonwealth Writers is the cultural initiative of the Commonwealth Foundation. It aims to inspire, develop and connect writers across the Commonwealth. Its flagship is a literary award for short stories, the Commonwealth Short Story Prize.

English PEN is one of the world's oldest human rights organisations, championing the freedom to write and the freedom to read around the world. They are the founding centre of PEN International, a worldwide writers' association with 145 centres in more than 100 countries.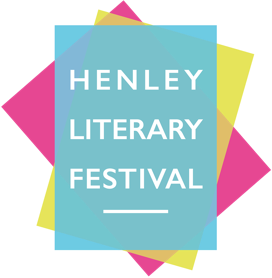 Launched in 2007, Henley Literary Festival is established as one of the UK's biggest book festivals. It brings authors together from all genres and past speakers have included Theresa May, Paul Merton, Mary Berry, Jojo Moyes, Julia Donaldson, Richard E. Grant and many more.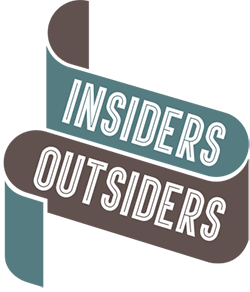 Insiders/Outsiders was a year-long nationwide arts festival celebrating the indelible contribution of refugees from Nazi-dominated Europe to British culture. March 2020 marked the official end of the festival, but also the beginning of a longer-term commitment to celebrating the impact of this remarkable generation of émigrés under the Insiders/Outsiders umbrella.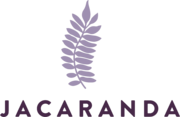 Jacaranda Books is a diversity-led British independent book publishing firm launched in 2012, it is known for publishing groundbreaking and inclusive titles. The London Library has partnered with Jacaranda for their #Twentyin2020 initiative - a trailblazing programme that has dedicated a year to publishing 20 works by black British writers.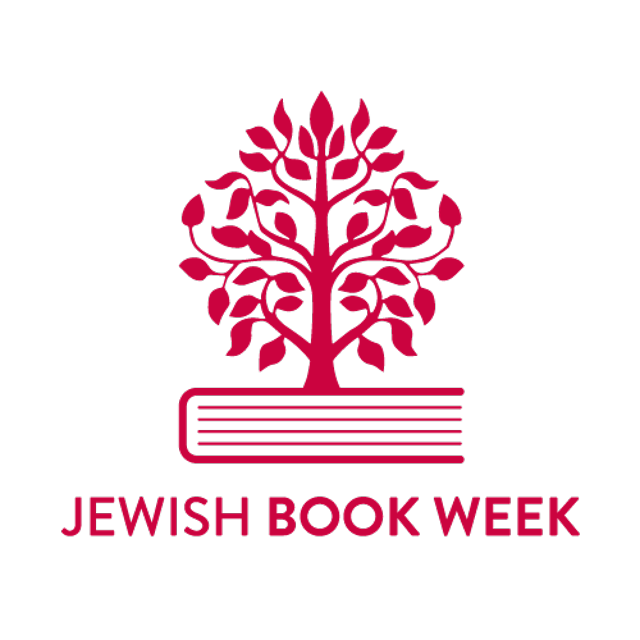 Jewish Book Week is a literary festival in London, held annually in February and March, that explores Jewish literature, ideas and culture. The festival was founded in 1952.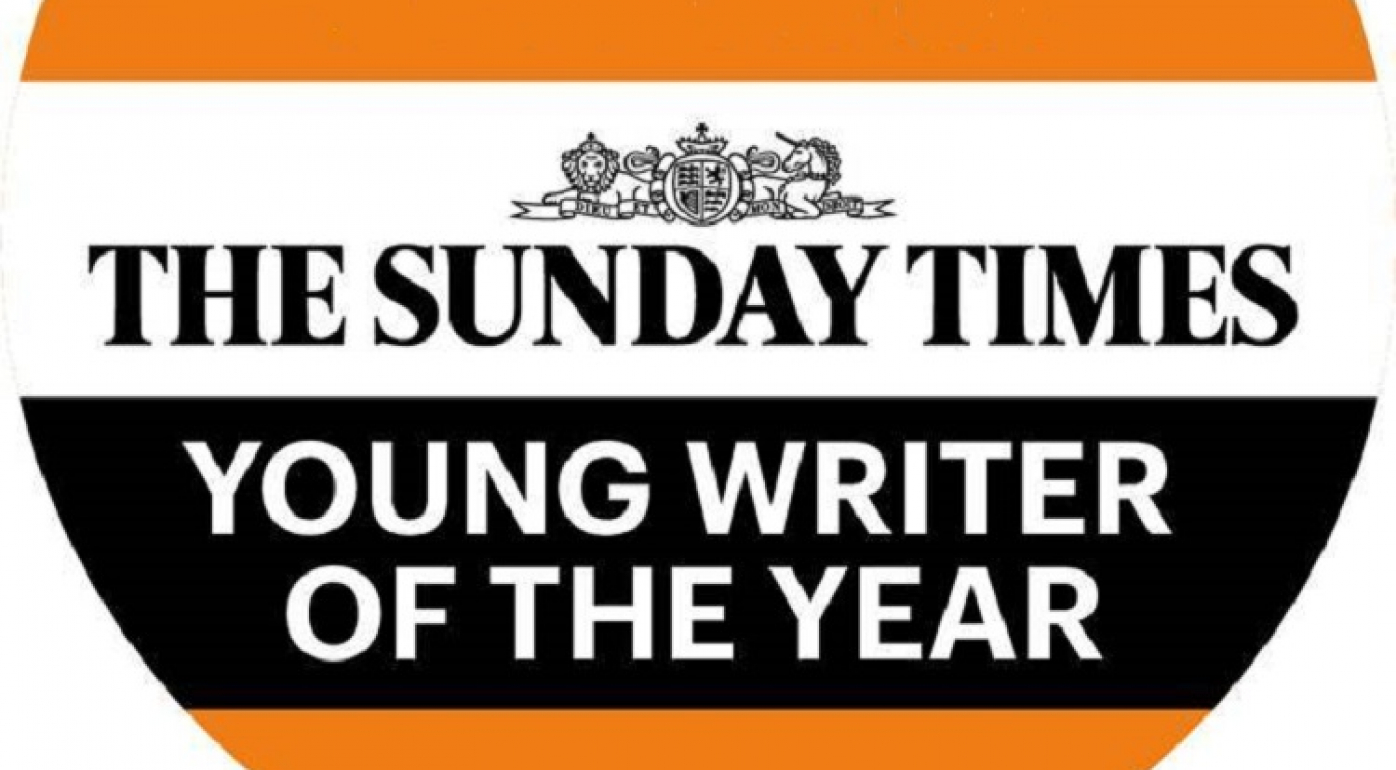 This is awarded for a full-length published or self-published (in book or ebook formats) work of fiction, non-fiction or poetry, by an author aged 18 – 35 years. The prize is administered by the Society of Authors.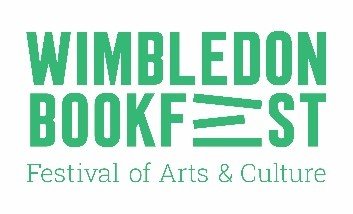 Wimbledon BookFest is a not for profit charity promoting arts, culture and education. They run an Annual Public Festival based on Wimbledon Common in October and educational projects with schools & young people in Merton and South London. Wimbledon Bookfest hosts over 100 events in its 10 day period and has grown from 1,000 visitors in its first year to over 20,000 people now attending.
Covid measures from 19 July at The London Library
Following the Government announcement that from 19 July most of the COVID-19 legal requirements in force in England will be lifted, we have reviewed the arrangements we have in place at the Library and will be making some changes.
However, in response to feedback from staff and members, we will be keeping a number of measures in place for the time being. Our priority is to enable members and staff to use the building and collection safely and we want to ensure that our shared spaces provide a reassuring environment for everyone wishing to use them. A particular concern is that many Library members and members of staff have not yet had the opportunity to be fully vaccinated. So, while we are very pleased to be taking a significant step towards more normal working conditions, it is important that we retain certain measures to secure the safety and wellbeing of our members and our staff. We'll be keeping all arrangements under review over the next few months and will announce any further changes in due course.
No need to book
From 19 July it will no longer be necessary to book a slot in order to visit the Library. Members will be able to enter and leave the building whenever they choose during normal opening hours and will simply need to present their membership card at the automatic gate in the Issue Hall or at the Mason's Yard entrance.
The one-way system in the Issue Hall and in and out of the building is no longer in operation.
Continued use of face coverings in most areas
Members will no longer be required to wear masks while they are seated in the main Reading Room or 6th Floor members' area. In the latter space members will also be able to consume food and drink. We hope that this will enable members to work comfortably in these large, well-ventilated spaces.However, unless exempt, members must continue to wear face coverings throughout the rest of the Library, including when seated at any desk that is not in the main Reading Room or 6th Floor members' area. Members are therefore also required to keep their face covering on when interacting with members of staff. Updated signage will be in place as a reminder and we shall keep a stock of face coverings at the Issue Desk in case members forget to bring one with them.
Continued social distancing
We shall maintain the current layout of our desks throughout the Library so the distance between usable desks will not be reduced.
We are confident that members will be able to find a study desk that will suit their personal preferences regarding face coverings and allow all users of the Library to feel comfortable about their health and safety. However, we will continually monitor the use of reading rooms to ensure that we keep the right balance between the spaces allocated to wearers and non-wearers of face coverings.
While distancing remains in place between desks laptops will be permitted in all areas of the Library.
We will also continue the additional cleaning measures, screens at the Issue Desk, be providing hand sanitiser and wipes where appropriate and keep windows open for ventilation.
Lockers in use from 26 July
We are pleased to confirm that from 26 July lockers will once again be available, enabling members to store their personal belongings during their visit to the Library.
The return of locker space means that we will reintroduce the pre-pandemic restrictions on bringing large bags into the main body of the Library. Members will be asked to leave bags in the lockers, but will be provided with clear, reusable carrier bags if they need to keep small items with them in the Library. Members' co-operation with the reinstatement of this arrangement – which helps improve access in narrow spaces like the stacks, prevents damage to the collection, and improves book security - is greatly appreciated.
Returning books
With the Issue Hall returning to normal operation, members will again be able to return books to the Issue Desk rather than using specially provided trolleys. We've already ended the need for books to be quarantined once they have been used within the Library or been borrowed, and this will increase the speed at which books can return into circulation.
Opening hours
For the time being we will maintain the slightly later 10am opening time that we introduced during the pandemic, to help staff and members – particularly those who have not had an opportunity to be fully vaccinated – to be as comfortable as possible with their travel arrangements into the Library. Opening hours are as follows:
10am-9pm on Mondays to Tuesdays
10am-5.30pm Wednesdays to Fridays
9.30am-5.30pm on Saturdays
Continuation of free postal loans
Our free postal loans service proved to be a lifeline during the pandemic. We intend to retain a free service to members for the immediate future, recognising that many members are still unable or uncomfortable about travelling to the Library to pick up books in person.
Guests
Members are welcome to sign in guests once again to give them a brief tour of the Library. Please sign your guest in at Reception and remain together for the duration of your tour. Please also ensure that your guest wears a face covering during the visit.
Services
Members will once again be able to use the photocopiers and there will be additional PCs replaced in the Catalogue Hall at the back of the Issue Hall.
We shall be keeping in place the glass screens at Reception and the Issue Desk, maintaining our enhanced levels of cleaning and continuing to provide hand-sanitiser. All our staff will also be wearing face-coverings throughout the Library.
Temporary Tickets
Temporary tickets will be available again, but where these are sought in order to view material under invigilation please contact us first as we are only able to offer a reduced service to non-members at the current time. Please contact This email address is being protected from spambots. You need JavaScript enabled to view it. for more details and please note that we will need at least 72 hours notice.
--
We hope these arrangements will allow as many members as possible to feel both safe and comfortable when visiting the Library and we look forward to seeing you back here soon. If you have any feedback on the measures or anything else about the Library please contact the executive at This email address is being protected from spambots. You need JavaScript enabled to view it..
Read more: Covid measures from 19 July at The London Library

(L: Note to Library member, J.G. Cochrane, first Secretary and Librarian of the London Library ca. 1845. Library Artefacts, SJS Basement Store, Shelf 4; R: Plan showing bomb damage to the Library)
The London Library Archive collects, preserves and maintains the Library's archival collections and manages member enquiries and access to the materials. The Archive is made up of all working papers, artefacts and ephemera created by the Library from its inception to the present.
With over 1800 items catalogued in a functional and easily searchable database, the Archive contains correspondence, membership forms, minutes, property deeds, building plans, manuscripts and audio-visual materials that speak to the heart of the Library, its members and staff from its founding in 1841. The Library's Archivist is Nathalie Belkin.
Working closely with Collection Care, the Archivist preserves the collections by implementing archival standards for cataloguing, preservation, housing and storage. The Archivist manages copyright, permissions, licensing and reproduction of its materials for use by researchers.
To review the complete Finding Aid for The London Library Archive Collection download the document

(L: Plan of The London Library; R: Request from W. Somerset Maugham to hold a specific book for him. Issue Books, SJS Basement Storage, Box 39)
View archival documents
The London Library conducts invigilations by appointment with 72-hours' notice. To set up an appointment or for any research enquiries, please email This email address is being protected from spambots. You need JavaScript enabled to view it.
Two London Library members, Jules Lubbock and Marina Warner, would like to invite others to pay tribute to London Library staff who have worked over the last year to keep the Library accessible through postal loans and other means.
They are inviting members to send their Lockdown Anecdotes to us on This email address is being protected from spambots. You need JavaScript enabled to view it.. These will be published on our website and in a future newsletter.
Read their anecdotes below:
"I've been exploring storytelling methods in the past - balladeers, strolling players, and story machines – random generators of tales – towards a show next year at the Hayward which I hope will draw attention to the importance of play and story-making, especially in times of displacement and loss of home. My friend Pippa Lewis, another devotee of the London Library, reminded me of the clowning, puppetry, and street theatre of Dario Fo, who won the Nobel for Literature in 1997. I called up one or two of the Library's holdings on his work, which looked promising. The books arrived: one of them a massive album, an obscure, splendid Italian publication, nearly 500 weighty pages, a real pave as the French call such tomes. It must have been a very expensive parcel– and the Librarians had sent it to me during lockdown without demur."
- Marina Warner
--
"During the winter lockdown I needed a somewhat esoteric volume: Aquinas's Latin commentary of c.1270 on the 1250 Latin translation of Aristotle's Politics in a 1951 edition. Aristotle had stated that people may become divorced from law and justice resulting in the breakdown of the state and the savagery of civil war. Aquinas responded by claiming that the state could be restored to health through the reimposition of justice and political order. I simply wanted to check Aquinas's precise wording in which he observed that in Aristotle's Greek text he used the same word, diki, for both civic order and for justice. The Warburg Institute Library, which was closed, did not have a copy of the book; the British Library did have a copy but was also closed. A copy could be purchased but for about £20, and there was no text available online. But the London Library, as so often, did have a copy, which I ordered and which duly arrived in the post a few days later."
- Jules Lubbock