Virginia Woolf and Vanessa Bell celebrate their father's election to The London Library Presidency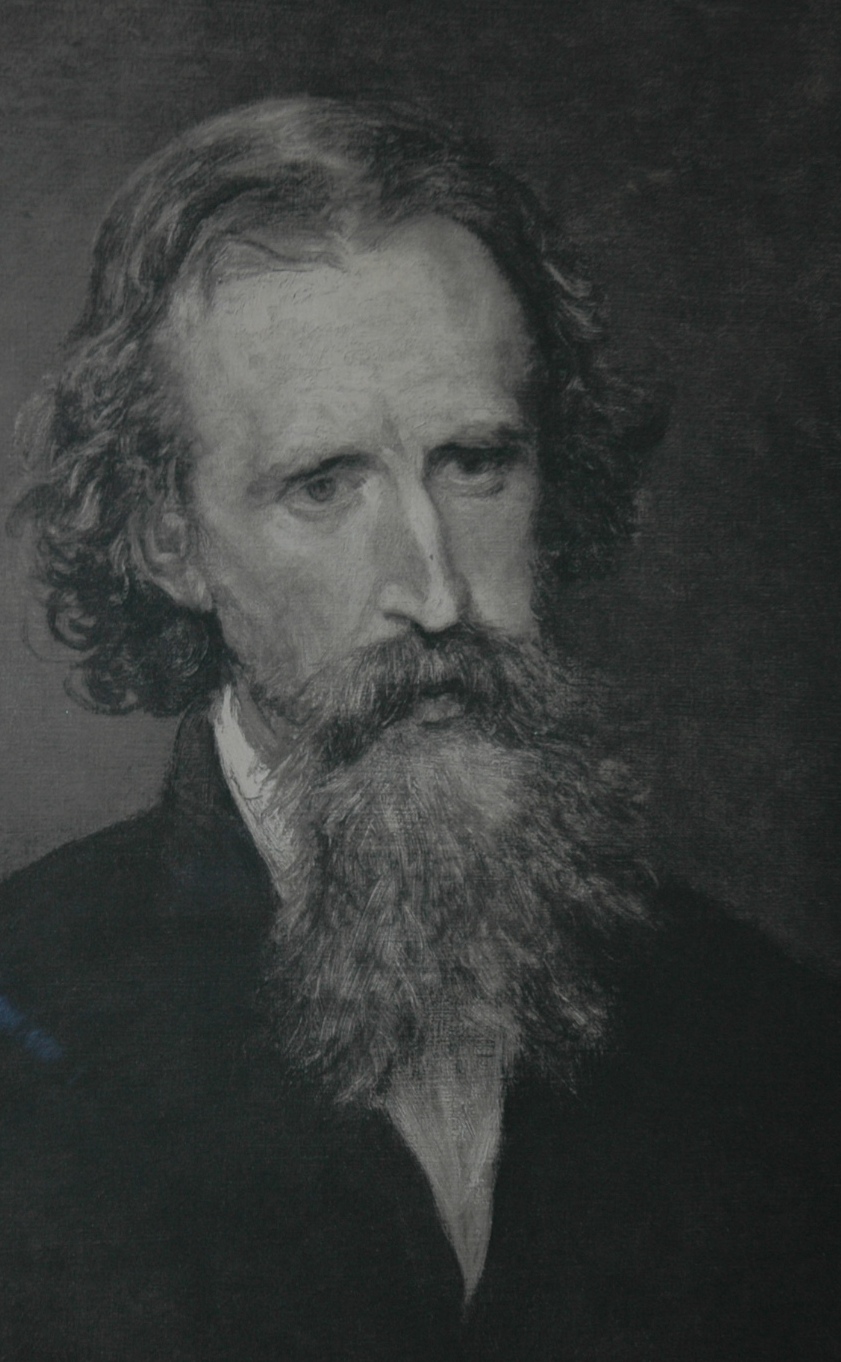 Leslie Stephen - father of Virginia Woolf and Vanessa Bell – was elected President of The London Library in 1892 following the death of Alfred Lord Tennyson.
The election saw Stephen standing against none other than William Gladstone who had just been made Prime Minister for the fourth time. Gladstone had a half century long association with the Library – having joined as one of its founder members in 1841 and masterminding the 1879 scheme to raise debentures to acquire the freehold of the Library's current site in St James's Square.
Gladstone's reputation was not, however, enough to win him the election. Leslie Stephen triumphed and his victory was touchingly reported by his children – Vanessa aged 13 and Virginia aged 10 - in their remarkable childhood "newspaper", The Hyde Park Gate News. Hand-written and illustrated by the children and named after the family's home at 22 Hyde Park Gate, the newspaper was produced between 1891-1892 and provided intimate recollections of the family's daily life.
In Vanessa's hand, although with the ten year old Virginia heavily involved (she apparently wrote most of the articles), the article for 21st November 1892 reads:
Hyde Park Gate News
VOL II, no. 45 Monday 21st November 1892
"Mr Leslie Stephen whose immense litterary (sic) powers are well known is now the President of the London Library which as Lord Tennyson was before him and Carlysle (sic) was before Tennyson is justly esteemed a great honour.
Mrs Richie the daughter of Thackeray who came to luncheon the next day expressed her delight by jumping from her chair and clapping her hands in a childish manner but none the less sincerely.
The greater part of Mrs Stephen's joy lies in the fact that Mr Gladstone is only vice-president. She is not at all of a "crowy" nature but we can forgive any woman for triumphing when her husband gets above Mr Gladstone.
We think that the London Library has made a very good choice in putting Mr Stephen before Mr Gladstone as although Mr Gladstone may be a first-rate politician he cannot beat Mr Stephen in writing.
But as Mr Stephen with that delicacy and modesty which with many other good qualities is always eminent in the great man's manner went out of the room when the final debate was taking place we cannot oblige our readers with more of the interesting details."
Stephen's Presidency coincided with a period of major expansion for the Library. Together, he and the newly appointed Librarian Charles Hagberg Wright, masterminded the complete rebuilding and redesign of the Library. The new building – complete with its famous iron grille bookstacks, Reading Room and Portland stone façade was opened in 1898.



Words In The Square has been made possible with the generous help and support of a range of sponsors, supporters and partners. Our thanks to:

Lead Sponsor and Event Sponsor of 1841- The Year It All Began and Tom Stoppard In Conversation with Hermione Lee
---
BISSET TRUST
Event Supporter of Antony Beevor: From Stalingrad to the Islamic State - How Warfare Has Changed
---
CAREY ADINA KARMEL
Event Supporter of Simon Schama: The Books that Made Me
---

Event Sponsor of Why I Write
---

Event Sponsor of Why Study The Classics?
---

Provider of Words In The Square Bookshop
---

Event Sponsor of To Be Continued... In The Footsteps of Fleming, Christie and Wodehouse
---
HELLY NAHMAD LONDON
Event Sponsor of Andrew Graham-Dixon on J.M.W. Turner
---
HOWARD DAVIES
Event Sponsor of Writing Cricket
---

Event Supporter of London and The Blitz
---

Event Supporter of 1841 - The Year It All Started
Using the Library during Words In The Square
Will I still be able to use the Library during Words In The Square?
The Library will be operate as normal and be open for the usual standard opening hours during WITS. There will be extended opening hours on Friday and Saturday when tours will take place, members are welcome to use the Library as usual during this time.
Thursday 5th May 9.30am - 5.30pm
Friday 6th May 9.30am - 8.00pm
Saturday 7th May 9.30am - 8.00pm
Is the Library expected to be busier?
We do anticipate that the Library will be busier than usual for the duration of the celebrations. WITS is proving popular with members so we anticipate that there may be increased member use of the Library around events. In addition to the events in the Marquee we are offering tours of the Library building throughout Friday and Saturday, and whilst we aim to be as unobtrusive as possible, it is inevitable that there will be some disruption, particularly around the Issue Hall, Backstacks (Science & Miscellaneous), Basement, Art Room and Reading Rooms. The main Reading Room will remain open to members but will be used as a display space and be part of the tours offered, so this means in the run up to WITS (week before) and for the duration, it will not be a designated quiet space.
In light of this, members wishing to work in the Library during the celebrations may wish to consider desks in the Central Stack and Mezzanine as they may prove to be quieter. As always, staff in the Issue Hall will be happy to advise on suitable space.
So other than increased demand on space and potential disruption from tours, it will be service as usual?
We will endeavour to keep up the same levels of service as we offer at other times and will offer all the same services. There is a possibility that an increased number of members visiting St. James' in this period will result in an increased use of some services and facilities, and we ask you to bear with us if this proves the case.
Reservations
We will still offer a reservations fetching service but since increased demand may mean slower turnaround times for these, please make sure all requests are made in good time.
Invigilation/access to safe material
Yes, offered as usual. Depending on demand for material to be fetched there may be a slightly slower turnaround time. Please order any required material in good time.
Lockers
There is a cloakroom facility at the Marquee and we hope that members attending events will make use of this. There is a possibility that members intending to attend an event and use the Library will mean increased demand for lockers. Please consider what you need to bring with you during this period.
Bike store
The Library bike store in Mason's Yard (capacity 16 bicycles) is available for members' exclusive use; in the general WITS FAQs we have provided information on other cycle parking and the Santander Cycle Hire Scheme in St James's Square. Increased Library use by members may mean more demand for the bike store; if this proves the case we refer you to the WITS FAQs for information on other cycle parking.
If you have not used the bike store before you will need to have your Library membership card activated at the reception desk of the TS Eliot House entrance.
Cycles are left at members' own risk.
Will it be possible to tour the Library without booking?
As part of the 175 celebrations the Library is offering people the chance to have a tour of the building. These tours differ from the free tours that we run fortnightly as they include the opportunity to view curated displays containing some of our most interesting items.
Members will be welcome to visit the displays in the main Reading Room and elsewhere throughout the period and we will have information about these available closer to the time.
As usual members will be welcome to sign guests in to show them the Library but we would ask you to give consideration to when bookable tours are taking place, avoiding these times if possible (tours and time with display approx. 75 minutes):
Friday 6th May start times – 10am, 1pm, 2.30pm, 4pm & 7pm
Saturday 7th May start times – 10am, 1pm, 2.30pm, 4pm & 7pm
Can I return and/or collect books from the Marquee?
Unfortunately no books can be collected or returned at the Marquee as there will not be the space or equipment to facilitate this. All Library business should be conducted at the Library as usual.
I cannot attend WITS, will you be offering other ways that members can participate/enjoy, eg podcasts?
We understand that not all members will be able to attend WITS but many would like to mark/celebrate the anniversary year in some way. We are exploring costs associated with various ways of recording to ensure at the minimum we have an archive record. We have no plans for podcasts at this time but hope to be able to share some elements of the day with those unable to attend, if possible.
Who should I contact to ask a question not covered by the Member FAQs?
We hope that we have anticipated most questions but if there is anything we have not covered please do contact us at This email address is being protected from spambots. You need JavaScript enabled to view it. or call (020) 7766 4700.
I have a concern or complaint, who should I contact?
We do hope that everyone attending WITS will have a wonderful experience and that members using the Library during this period will not find this too disruptive but we also acknowledge that things can go wrong. Staff will be available in the Library on the day to resolve any queries or you may contact Mary Gillies, Deputy Librarian, by email at This email address is being protected from spambots. You need JavaScript enabled to view it..
Words In The Square – a three-day literary celebration from 6th-8th May, took place in beautiful sunshine in St. James's Square. Directed by writer and director James Runcie and by historian David Kynaston, Words In The Square featured 16 fascinating talks, debates and discussions on literature and writing, history, art, comedy, science, cricket and theatre.
The line-up of speakers – which featured a number of London Library members – included:
---
David Kynaston, Jerry White, Claire Tomalin, Lucy Lethbridge, Ian Hislop and Diane Atkinson who looked at life in 1841 (the year The London Library was founded)

---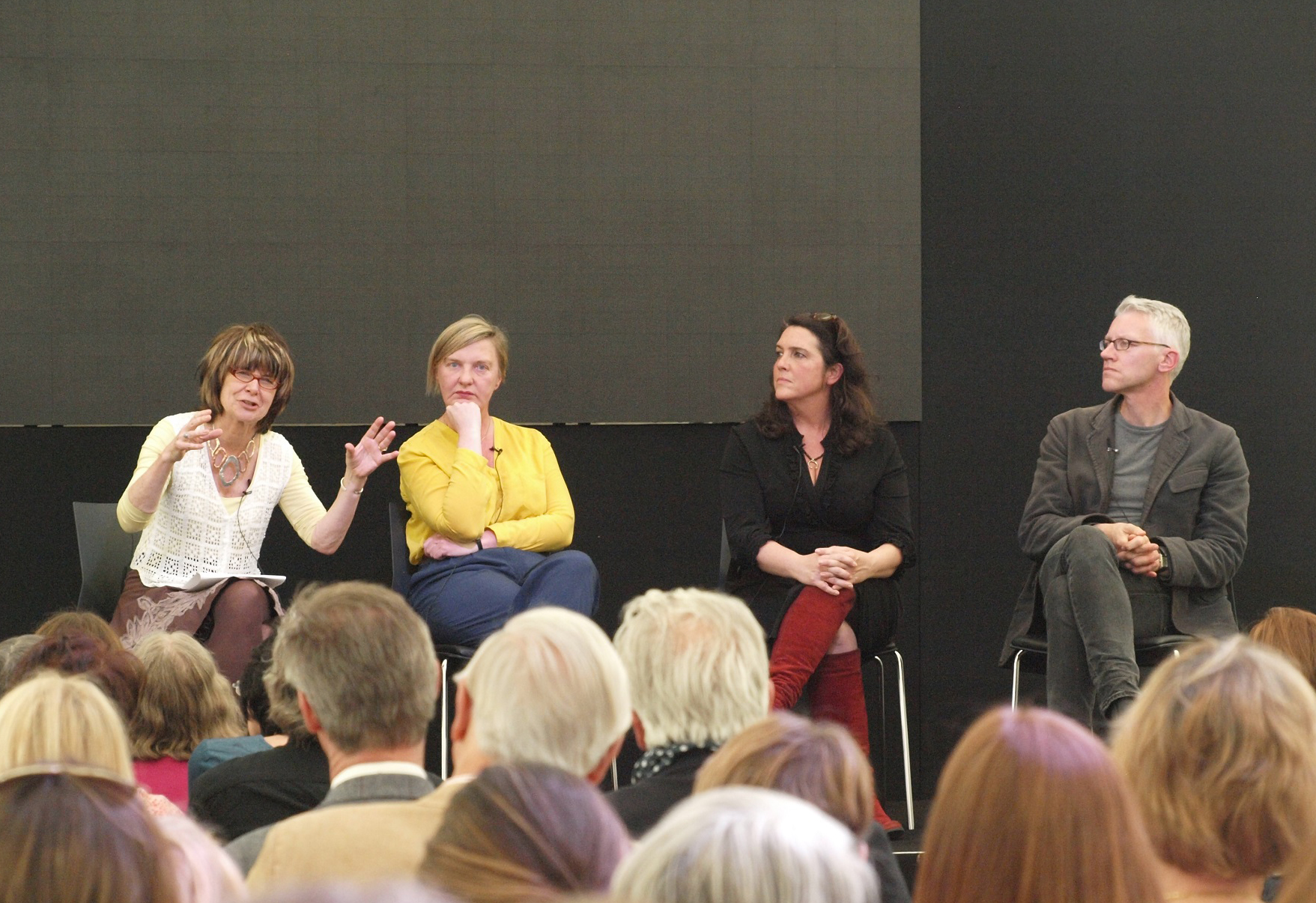 Sarah Dunant, Charlotte Higgins, Bettany Hughes and Tom Holland discussed the importance of the classical world to an understanding of the present
---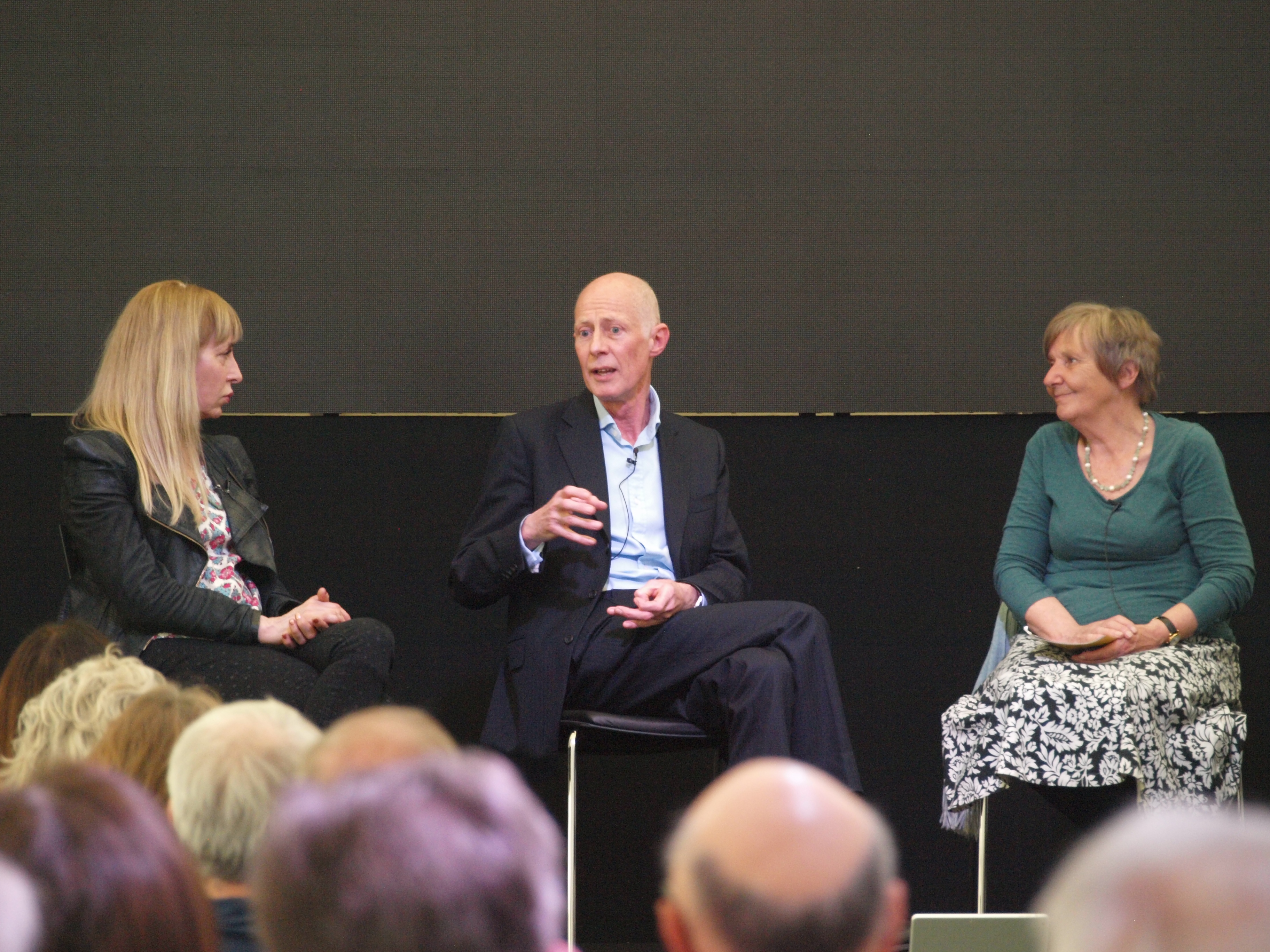 Susan Greenfield, Roger Kneebone and Jenny Uglow looked at making connections in scientific research in a conversation chaired by Rick Stroud
---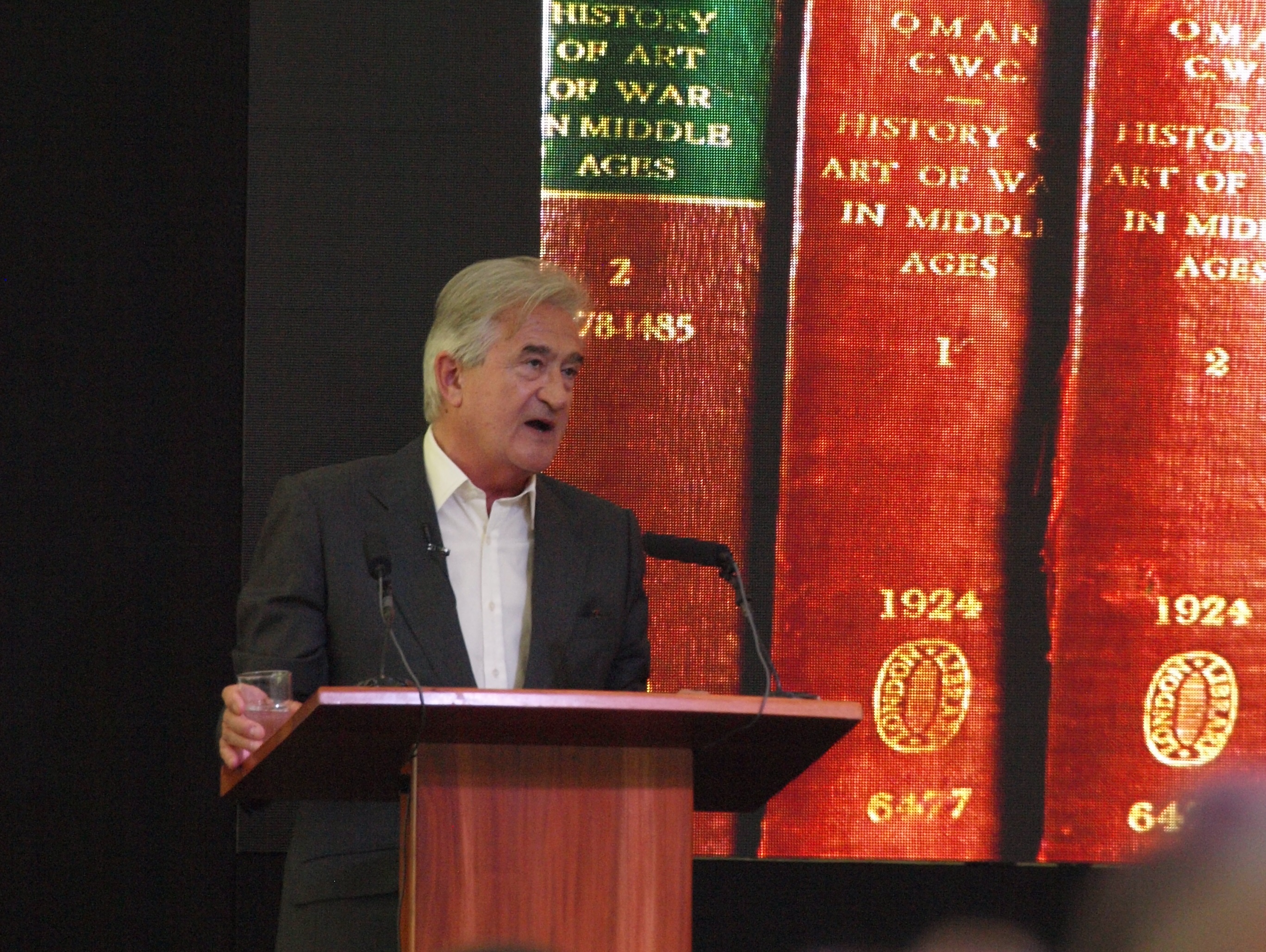 Antony Beevor examined the changing nature of modern warfare
---
Nick Hornby, Elif Shafak, Joanna Trollope and Victoria Hislop explored their personal motivations for writing with James Runcie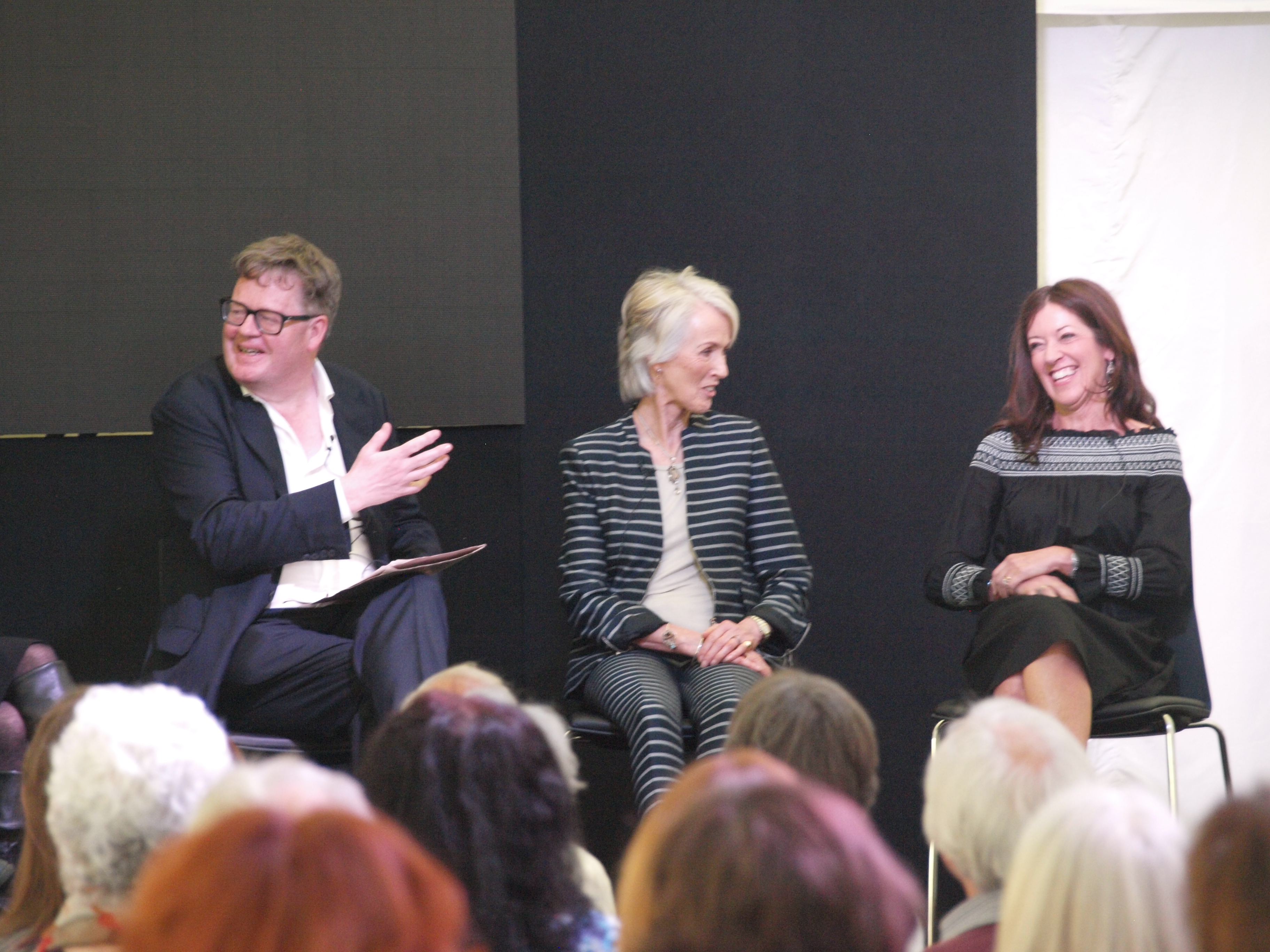 ---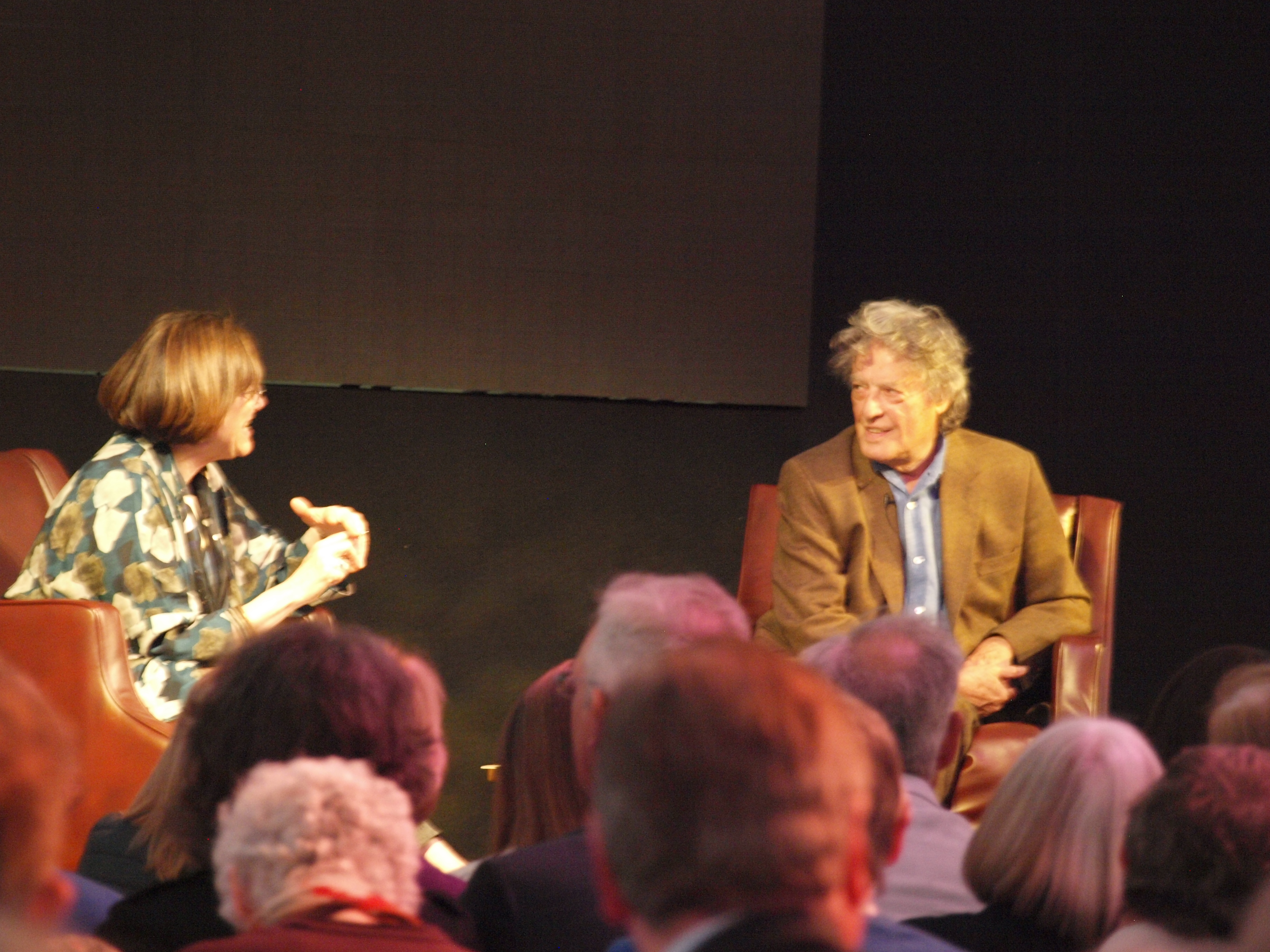 Tom Stoppard featured in a gala evening in discussion with his biographer Hermione Lee
---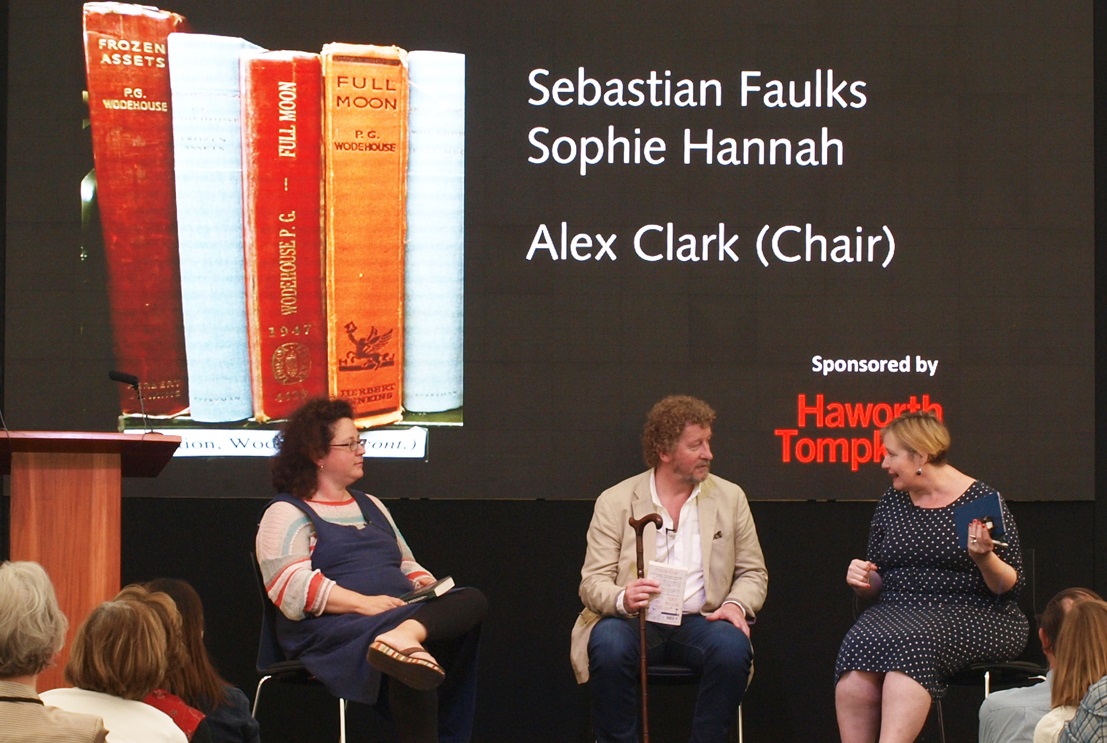 Sophie Hannah, Sebastian Faulks and Alex Clark looked at the increasingly popular genre of continuity novels
---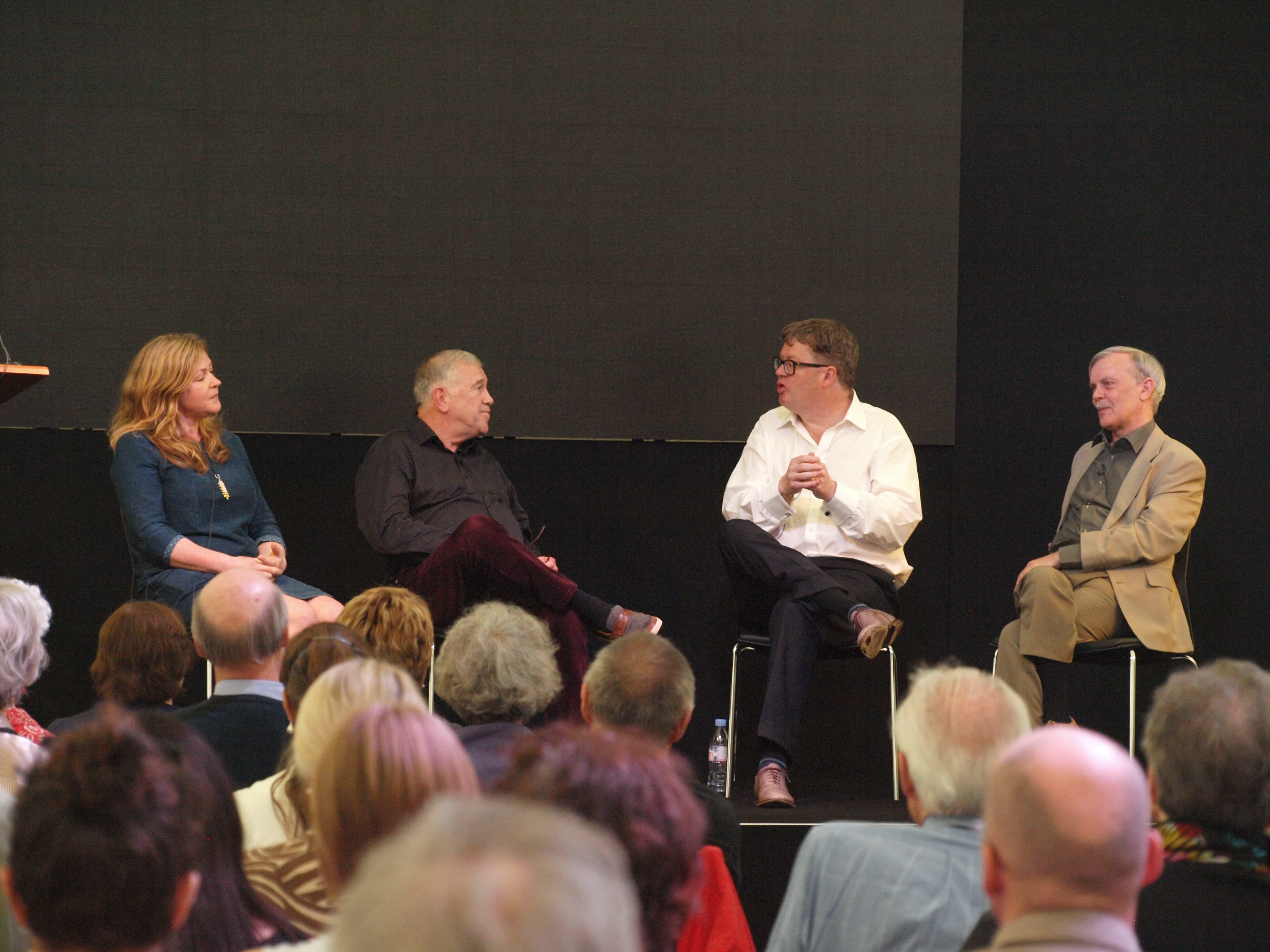 Kate Summerscale, Martin Edwards, James Runcie and Simon Brett examined the continued allure of fictional crime writing
---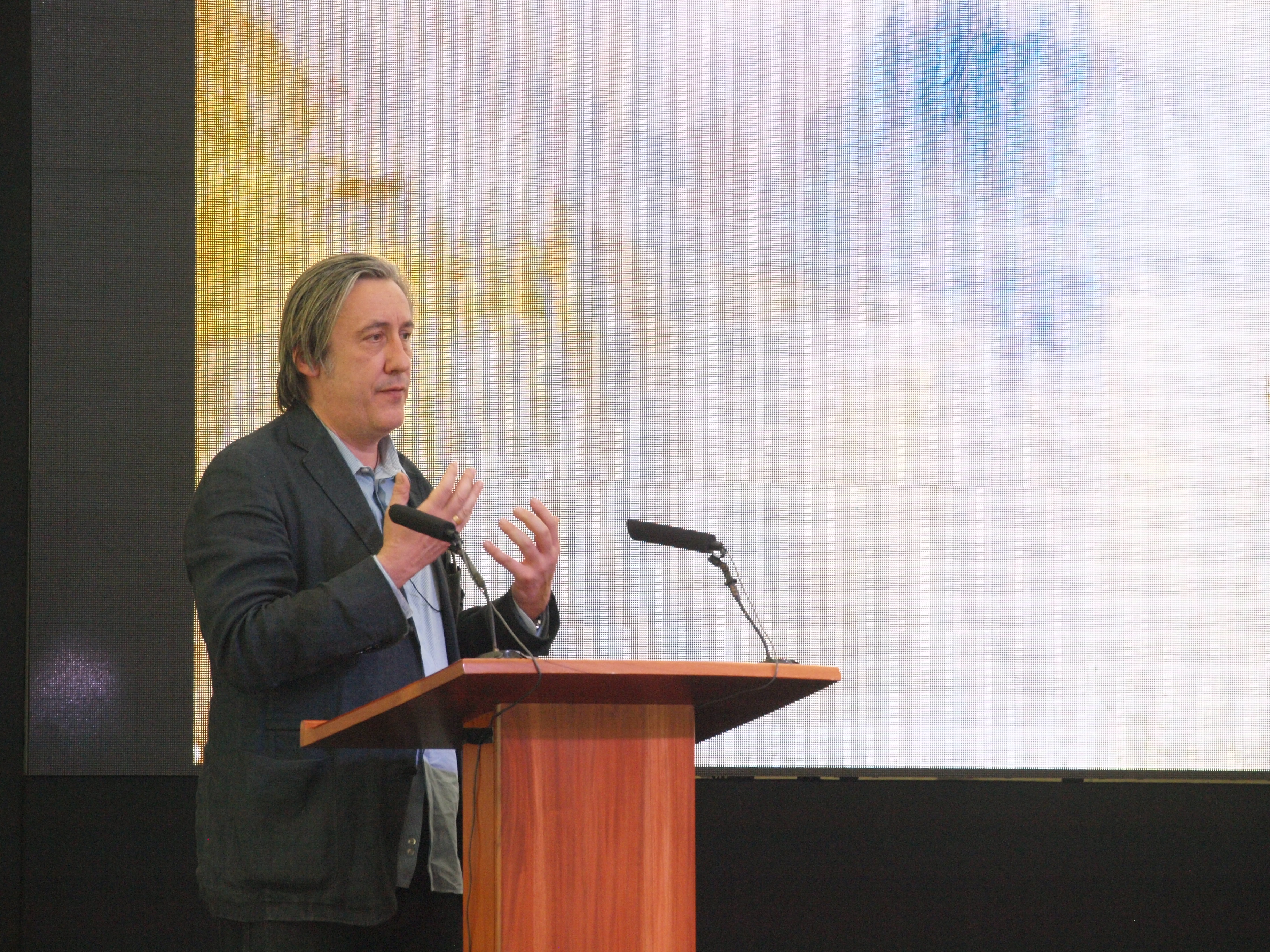 Andrew Graham-Dixon celebrated the genius of J.M.W. Turner
---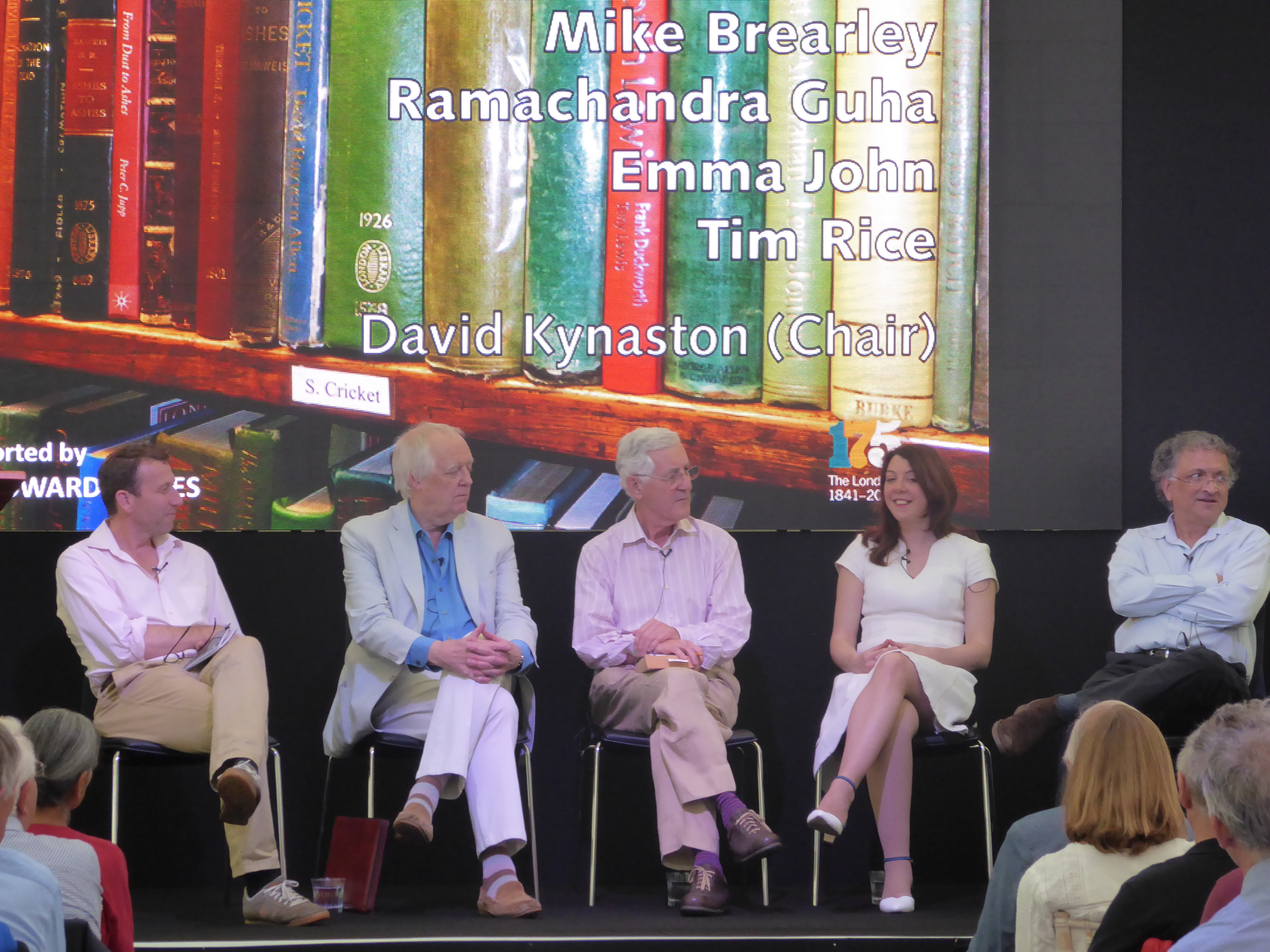 Mike Atherton, Tim Rice, Mike Brearley, Emma John and Ramachandra Guha explored the rich literature of cricket
---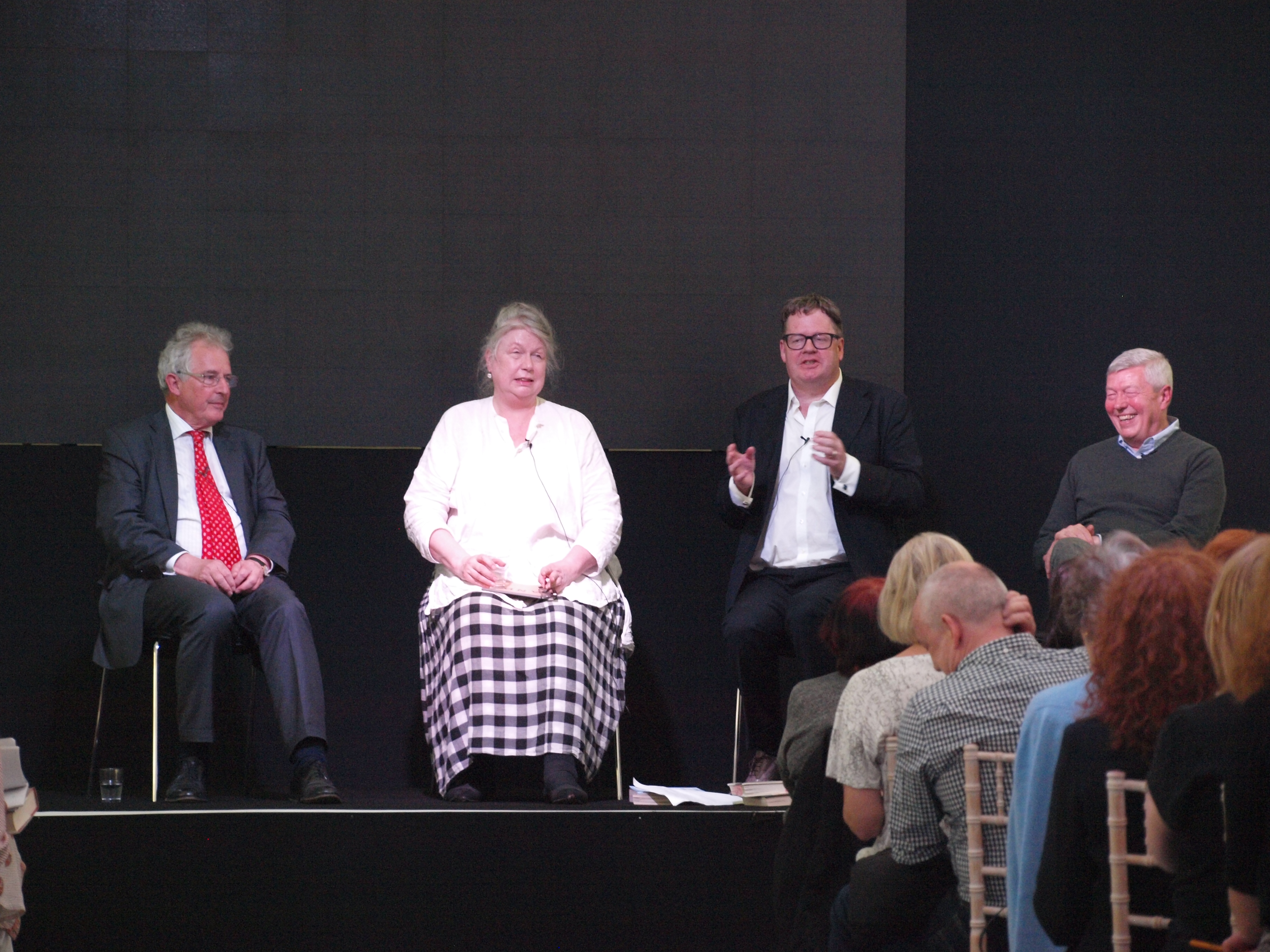 William Waldegrave, Candia McWilliam and Alan Johnson gave their personal reflections on the craft of writing memoirs
---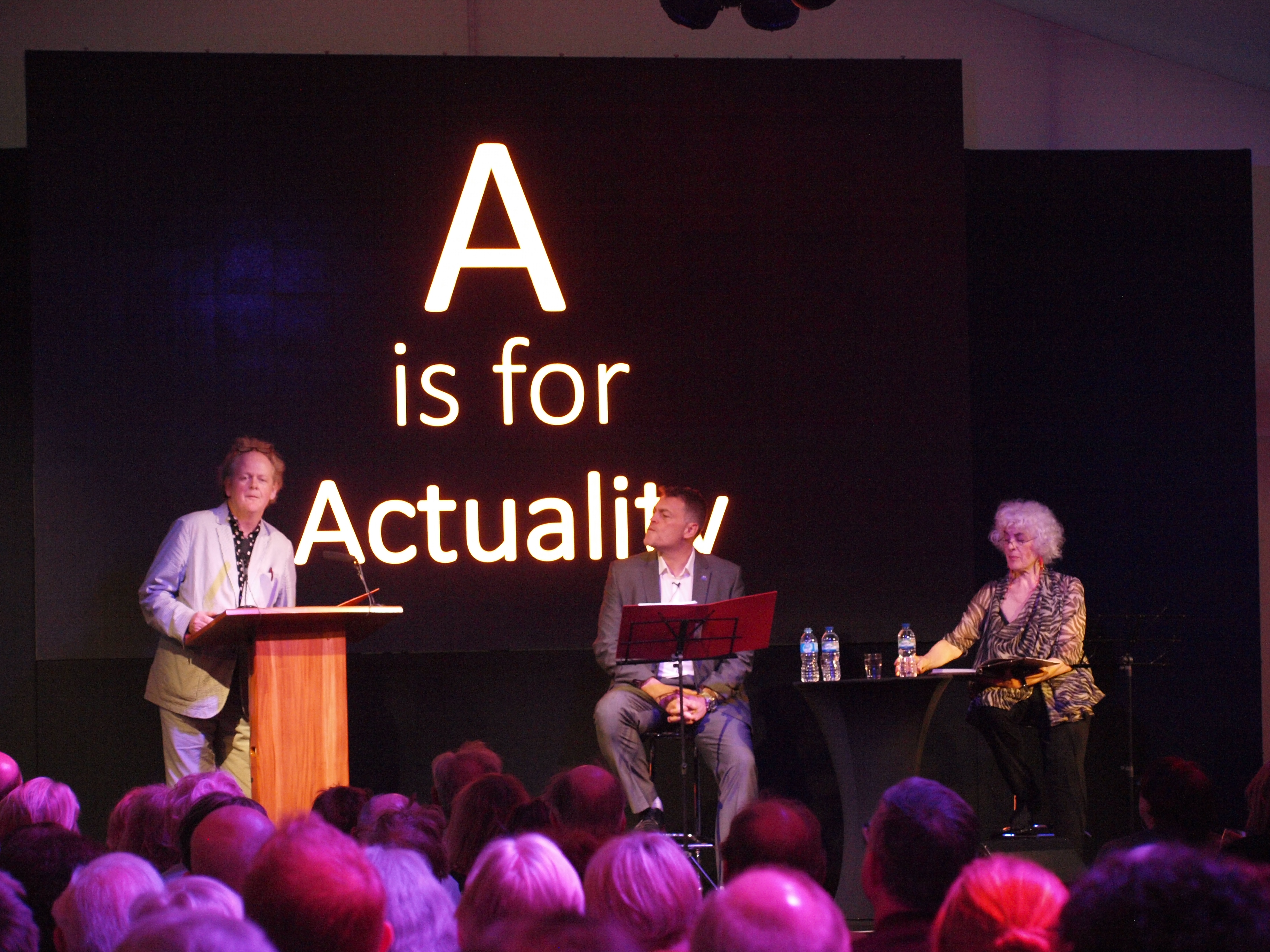 Craig Brown, Eleanor Bron and Lewis MacLeod presented a fun-packed gala evening of comedy, satire and storytelling, with special guest Dillie Keane
---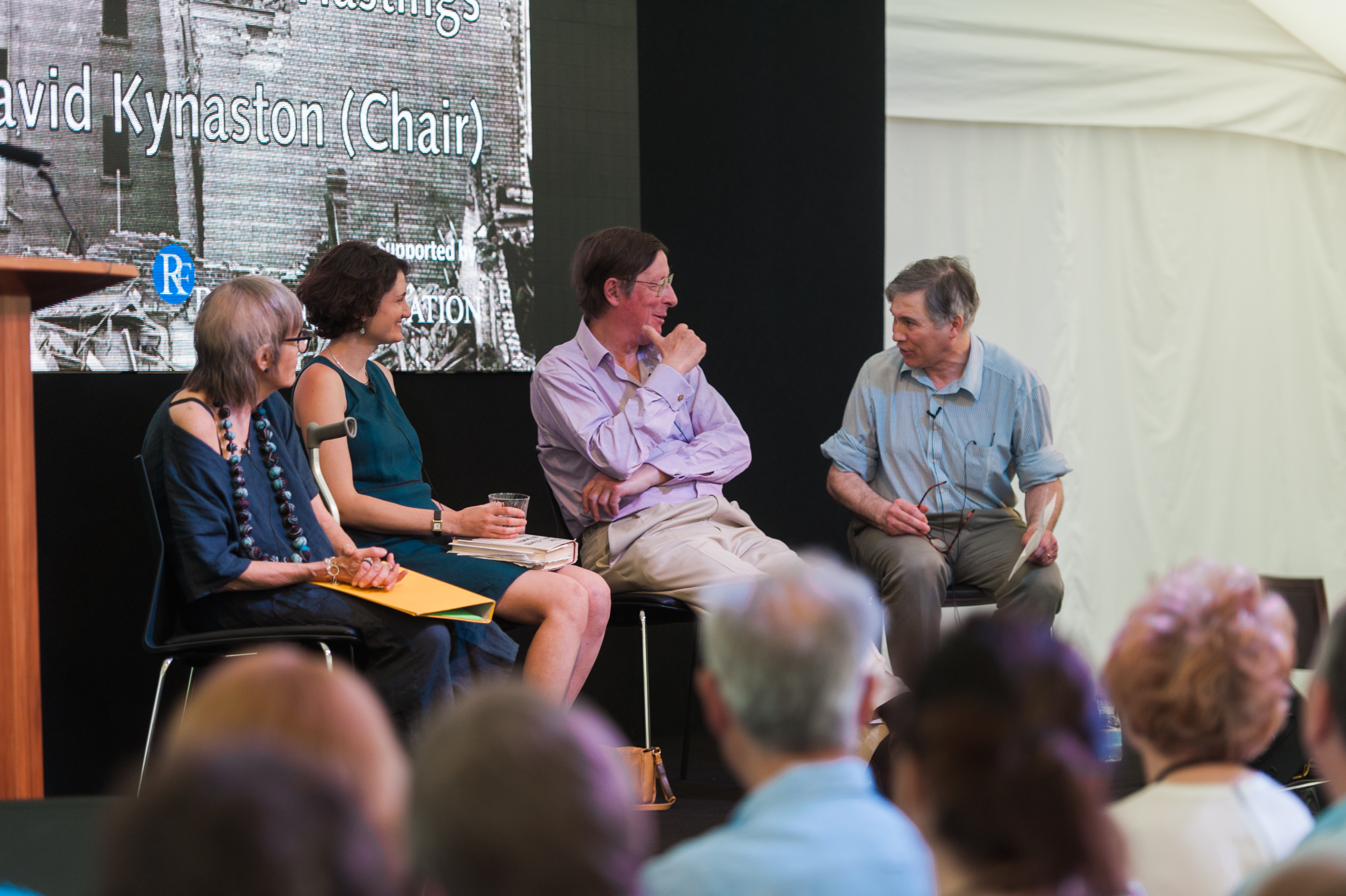 Juliet Gardiner, Lara Feigel, Max Hastings and David Kynaston examined the history and mythology of London and the Blitz
---

Simon Callow, Simon Russell Beale, Natascha McElhone and Harriet Walter looked at how they bring characters to life
---

Philippa Gregory, John O'Farrell, Sara Wheeler, Deborah Levy, Nikesh Shukla and Ned Beauman explained their favourite reads to Tom Sutcliffe
---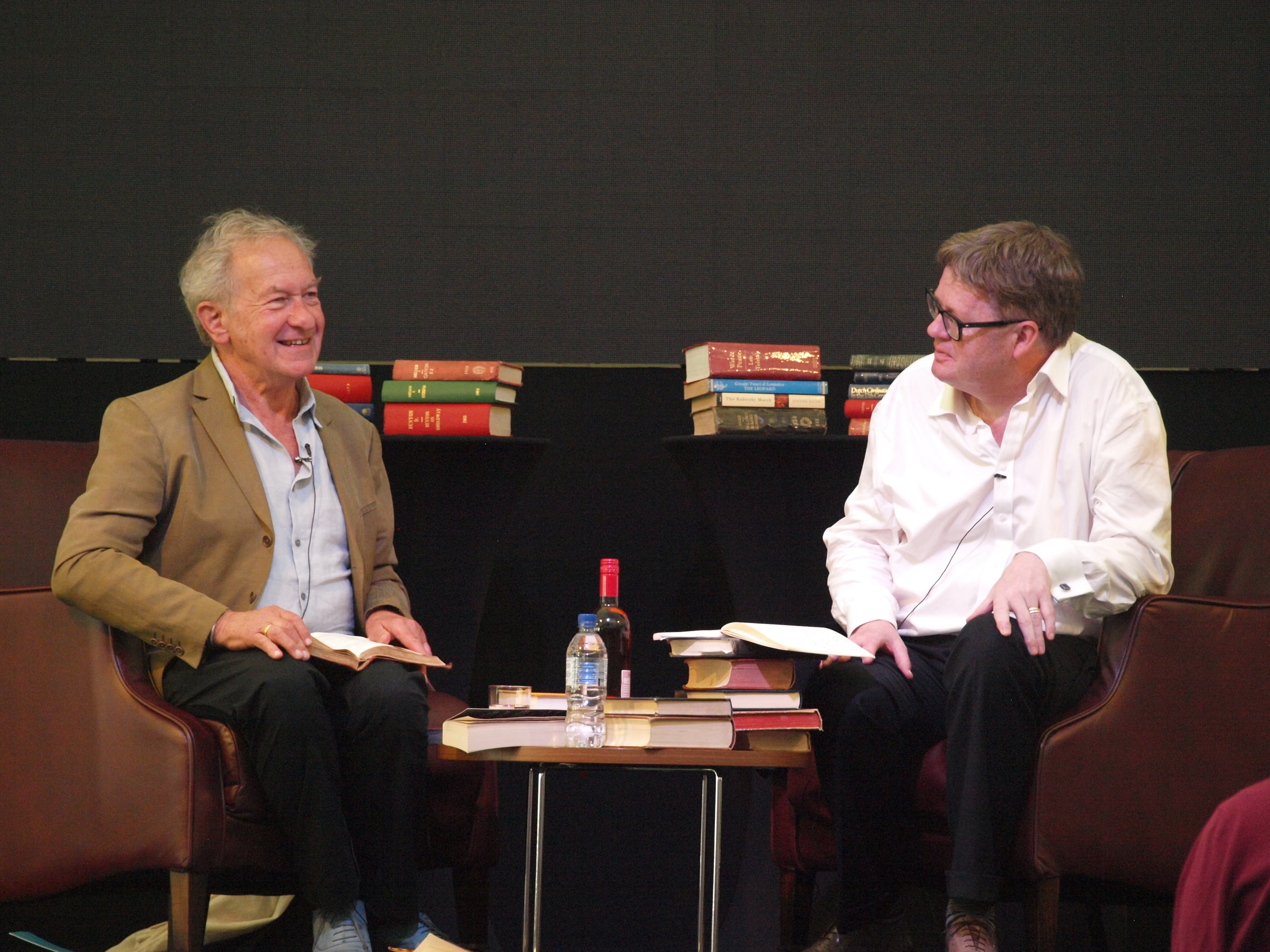 Simon Schama talked about the books that have shaped his style, his storytelling and his life
---

PUBLIC TOURS
Throughout the Words In The Square celebration, ticketed tours of the Library gave visitors an additional opportunity to find out about the Library's fascinating history and the unique resources that can be found on its 17 miles of shelves.
---

SPONSORS
Thank you to our generous supporters without whom Words In The Square would not have been possible: Bisset Trust, Carey Adina Karmel, Coutts, Gabbitas Educational Consultants, Handelsbanken, Haworth Tompkins, Helly Nahmad London, Howard Davies, St James's London and The Reuben Foundation.