50 years since the death of E. M. Forster, one of our greatest novelists, we pay tribute to his ground-breaking literary output and his love for The London Library, of which he was a member for 64 years.
In these videos, novelist Abi Daré reads from Forster's tribute to the Library on its centenary; publisher and Forster biographer Nicola Beauman celebrates Where Angels Fear to Tread as the first modern novel; journalist and historian Kavita Puri explores Forster's insight into colonialism in A Passage to India; and novelist Philip Hensher discusses Maurice, Forster's controversial depiction of homosexual life, which wasn't published until after his death.
Edward Morgan Forster was a novelist, short story writer, essayist and librettist. His first novel was Where Angels Fear to Tread (1905). Three novels followed in short order - The Longest Journey (1907), A Room with a View (1908) and Howards End (1910), establishing Forster, still in his early thirties, as an author of international renown. His greatest success came with A Passage to India - the last novel he was to publish in his lifetime - which appeared in 1924. Maurice, was published posthumously in 1971.
Joining the Library in 1906, he was one of the most important literary names of his day and was nominated for the Nobel Prize in Literature on no fewer than 16 occasions. His books have been adapted multiple times into films and television series to great success. He died on 7 June 1970, aged 91.
---
Abi Daré reads from E M Forster's tribute to The London Library in the New Statesman and Nation (1941).
Abi Daré grew up in Lagos, Nigeria and has lived in the UK for eighteen years. Her debut novel, The Girl with the Louding Voice, won The Bath Novel Award for unpublished manuscripts, was a finalist in The Literary Consultancy Pen Factor competition in 2018 and has been shortlisted for the Desmond Elliott Prize 2020. In 2019 she was selected for the London Library Emerging Writers Programme.
Nicola Beauman on Where Angels Fear to Tread (1905)
Nicola Beauman is the author of A Very Great Profession: The Woman's Novel 1914-39, Cynthia Asquith, The Other Elizabeth Taylor and Morgan: a biography of EM Forster in 1993. She is the founder and publisher of Persephone Books, which was set up to reprint (mostly) women writers, (mostly) of the inter-war period and now has over a hundred titles in print.
---
Kavita Puri on A Passage to India (1924)
Kavita Puri works in BBC Current Affairs and is an award-winning TV executive producer and radio broadcaster. Her critically acclaimed Radio 4 series, Three Pounds in My Pocket, charts the social history of British South Asians from the post-war years. Her recent book and Radio 4 documentary series Partition Voices is the history of the partition of India through the first hand testimonies of witnesses now living in Britain.
---
Philip Hensher on Maurice (1971)
Philip Hensher is an award-winning novelist, journalist and Professor of Creative Writing at Bath Spa University. He edited The Penguin Book of British Short Story, Volumes 1 and 2 and his novels include The Mulberry Empire, The Northern Clemency, Scenes from Early Life, and A Small Revolution in Germany, which was published this year. He writes for the Independent, the Mail on Sunday and the Spectator, amongst other publications.
The Library's building may be closed but our Acquisitions department have been busy adding to the Library's collection over the last couple of months. Over 680 new titles have been catalogued, plus there are over 170 titles which have been purchased during the lockdown period and are awaiting cataloguing, and 367 books are awaiting ordering. All of our new books can be requested or placed on hold via Catalyst.
Books have been added across the Library's shelfmarks, from Architecture to Topography and everything in between. Titles of note include Orwell: A Man of our Time by Richard George Bradford in Biog; Grayson Perry: The Pre-Therapy Years edited by Catrin Jones and Chris Stephens in A. Pottery which is the first book to concentrate on Perry's early work; and The Girl with the Louding Voice in Fiction, 4to. which is the debut novel from London Library Emerging Writer Abi Daré.
Many thanks to members for suggesting books, if you'd like us to add a book to our collection please email This email address is being protected from spambots. You need JavaScript enabled to view it.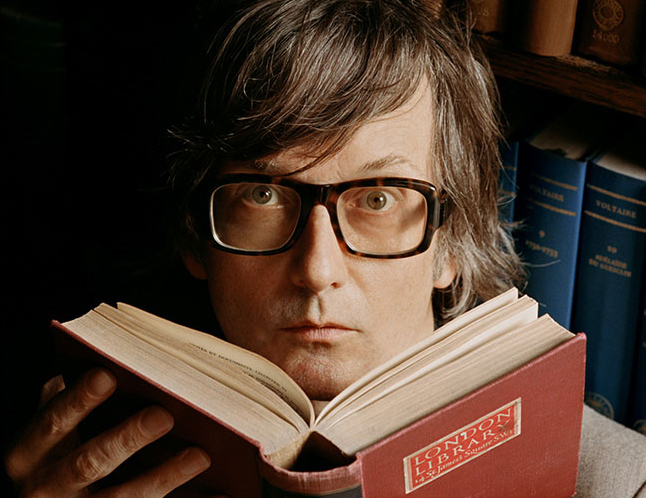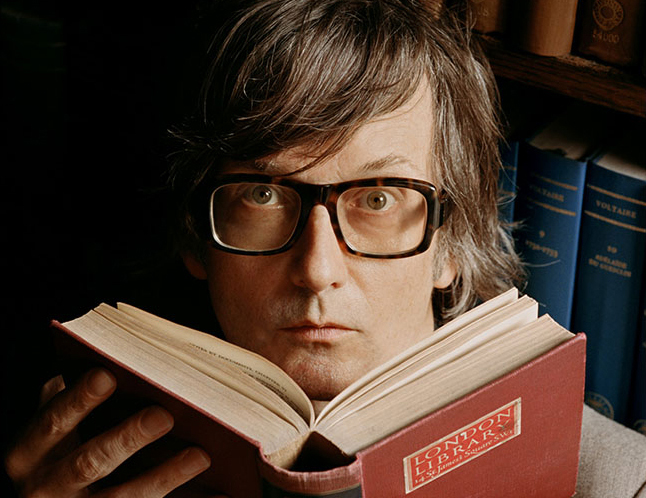 For the latest in our podcast series, recorded just before the Library building closed, we are delighted to welcome musician, broadcaster and editor Jarvis Cocker.
Jarvis's music career has spanned three decades, including major hits with the band Pulp, which he founded while still at school. A regular radio presenter he has also been involved in recent years with publishing house Faber & Faber and books and reading have always been part of Jarvis's life.
For his podcast, Jarvis introduced five books that that have been particularly influential to him:
The first is Grimm's Household Tales. For Jarvis there was something particularly appealing about the way the tales were collected rather than written from scratch.
In complete contrast is Richard Brautigan's Sombrero Fallout, a chance find picked up in a secondhand book shop.
Jarvis' next choice The Heart is a Lonely Hunter by Carson McCullers, made an equal impression as characters imagine their lives away from the drab world they inhabit, and find ways to relate and pour out their feelings.
Homo Deus by Yuval Noah Harari "haunted me for quite a time". Jarvis had chosen it on holiday "but it isn't beach reading and it actually really frightened me".
Jarvis's final podcast choice is The Book of the Secrets by Bagwhan Shree Rajneesh. He had been fascinated by the lurid Netflix documentary The Wild, Wild Country - about the movement creating a lavish settlement in Oregon. But he was more intrigued about the unanswered question of why the movement was so popular and what it had to say about approaching the mental overstimulation of 21st century life.
During his podcast, Jarvis reflected on a visit he made to The London Library recently and comments on how discovery, chance finds and serendipity have always informed Jarvis' reading and helped fire his imagination. His podcast gives a fascinating and highly absorbing insight into some of the books he has found along the way.
Listen here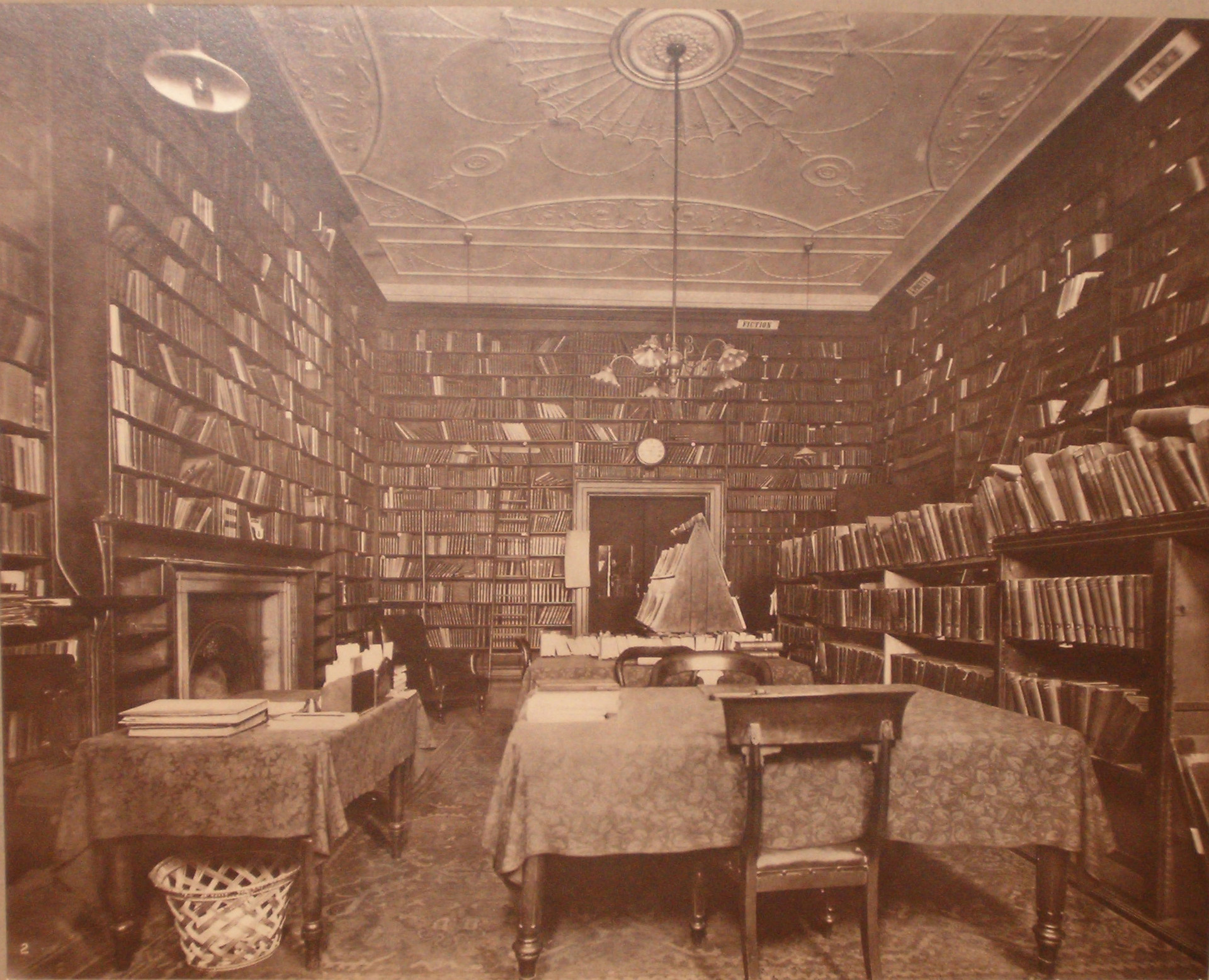 Our building may be closed but with postal loans and our online collection reaching out across the world, and with our members providing such fantastic support, we've got lots to celebrate as we mark our 179th birthday this Sunday.
The Library officially opened its doors on 3rd May 1841. The opening ceremony featuring many of the great literary figures who had such a strong impact on shaping its early years. Alongside founder Thomas Carlyle, was a 30 year old Charles Dickens, future Prime Minister William Gladstone and writer William Thackeray.
Reporting on the early drive to raise funds, the Times had reported "The experiment seems at least to be worth trying, and we have little doubt that it will succeed". And so it proved. With a starting collection of 2,500 books (many of them personally chosen by Gladstone, philosopher John Stuart Mill and Italian exile revolutionary Giuseppe Mazzini), the Library rapidly established itself as one of the key literary resources in London.
Its original building in 49 Pall Mall (opposite Nell Gwynne's house) had been partly chosen by Gladstone, but it had a certain notoriety, having housed Almack's - the 18th century gambling club much enjoyed by historian Edward Gibbon, among others. The Library rented two rooms and commissioned carpenters Stevenson's of Theobold's Road to manufacture shelves for 10,000 books. It remained the Library's home for the next four years until in November 1845 the Library moved to its current site in St James's Square.
On opening day in 1841, Thomas Carlyle could have been forgiven for wondering if his experiment would succeed (an earlier subscription-based lending library in London had gone bankrupt in 1825). The London Library has certainly had its moments but the last 179 years have ultimately seen it become the largest independent lending library in the world and a unique centre of creativity and ideas.
That it has done so is in very large part owing to the unstinting support of its members. As we negotiate the travails of lockdown, that support is as strongly in evidence today as it ever has been. With our birthday approaching, this is very much something for us to celebrate.
Subcategories