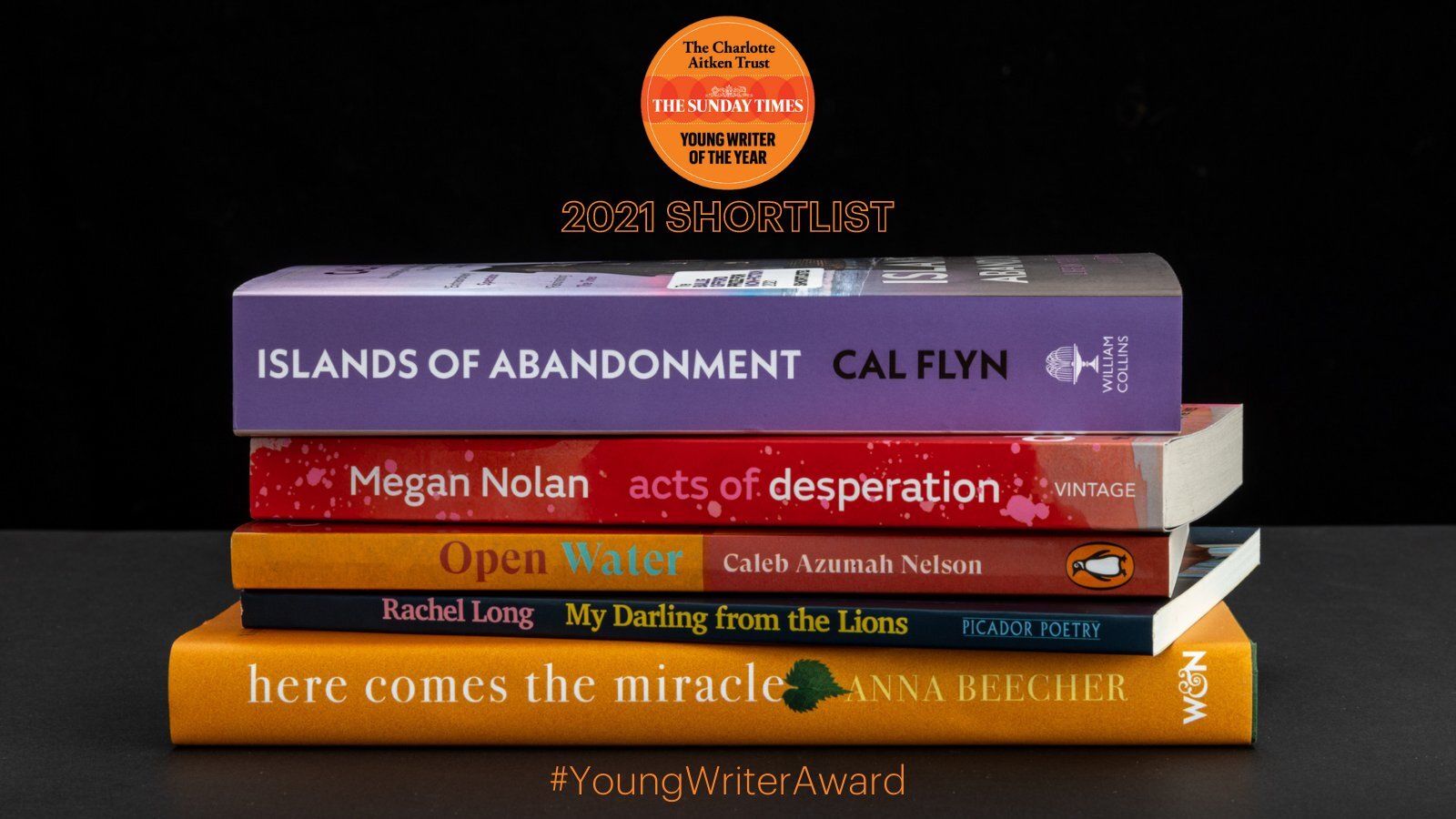 Administered by the Society of Authors, the Sunday Times Charlotte Aitken Trust Young Writer of the Year Award works with a growing network of partners to provide a critical support system to the very best talent at work right now. We are pleased to have partnered with the Sunday Times Charlotte Aitken Trust Young Writer of the Year Award, offering two years' Library membership to the winner as well as a year's membership for the shortlist.
The award is given annually to the best work of fiction, non-fiction or poetry by a British or Irish author of 35 or under. It finds and celebrates authors of the highest quality at the beginning of their careers; the award's alumni list reads like a Who's Who of modern British and Irish literature over the last 30 years, from Zadie Smith and Sarah Waters to poet laureate Simon Armitage and Robert Macfarlane. The 2021 winner will join Jay Bernard (2020), Raymond Antrobus (2019), Adam Weymouth (2018), Sally Rooney (2017), Max Porter (2016) and Sarah Howe (2015) on the impressive list of recent alumni.
Following a digital edition last year, The London Library returns as a host for the ceremony and the 2021 winner will be announced at the Library on 24 February 2022. In the mean time you can read about the amazing writers who have been shortlisted here https://www.youngwriteraward.com/2021-shortlist-revealed/
Read more: Our Partnership with the Sunday Times Charlotte Aitken Trust Young Writer of the Year Award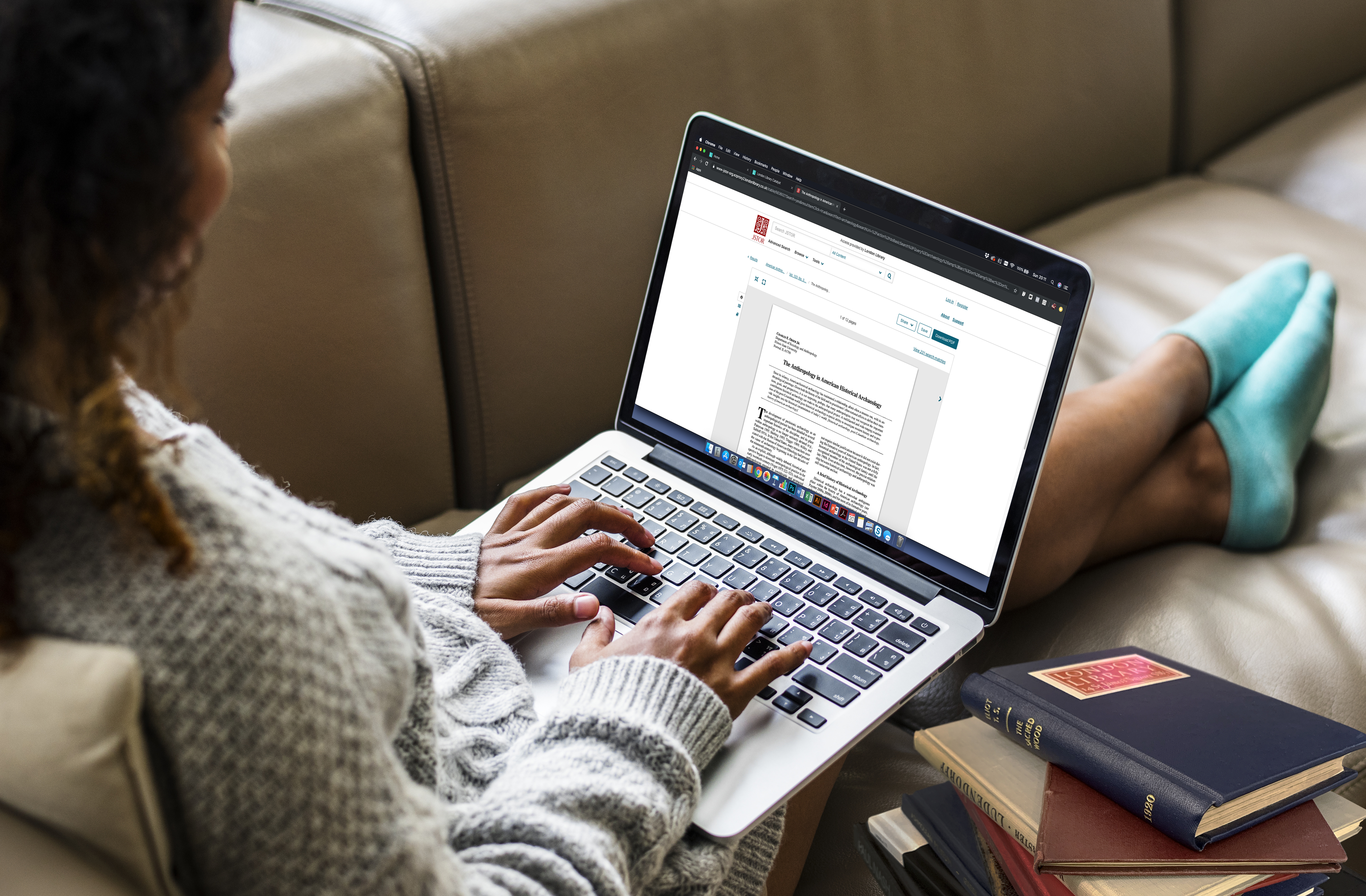 Over the weekend (15-16 January) there was no access to the Library's electronic resources for members, unless you were physically in the Library building. Our IT Support worked to restore access and has identified the problem, which lay with the authentication and access software provided by an external company.
We apologise for the inconvenience caused by this temporary loss of access, and are pleased to share that our eResources are all now available once more. Thank you for your patience as we worked to resolve this issue.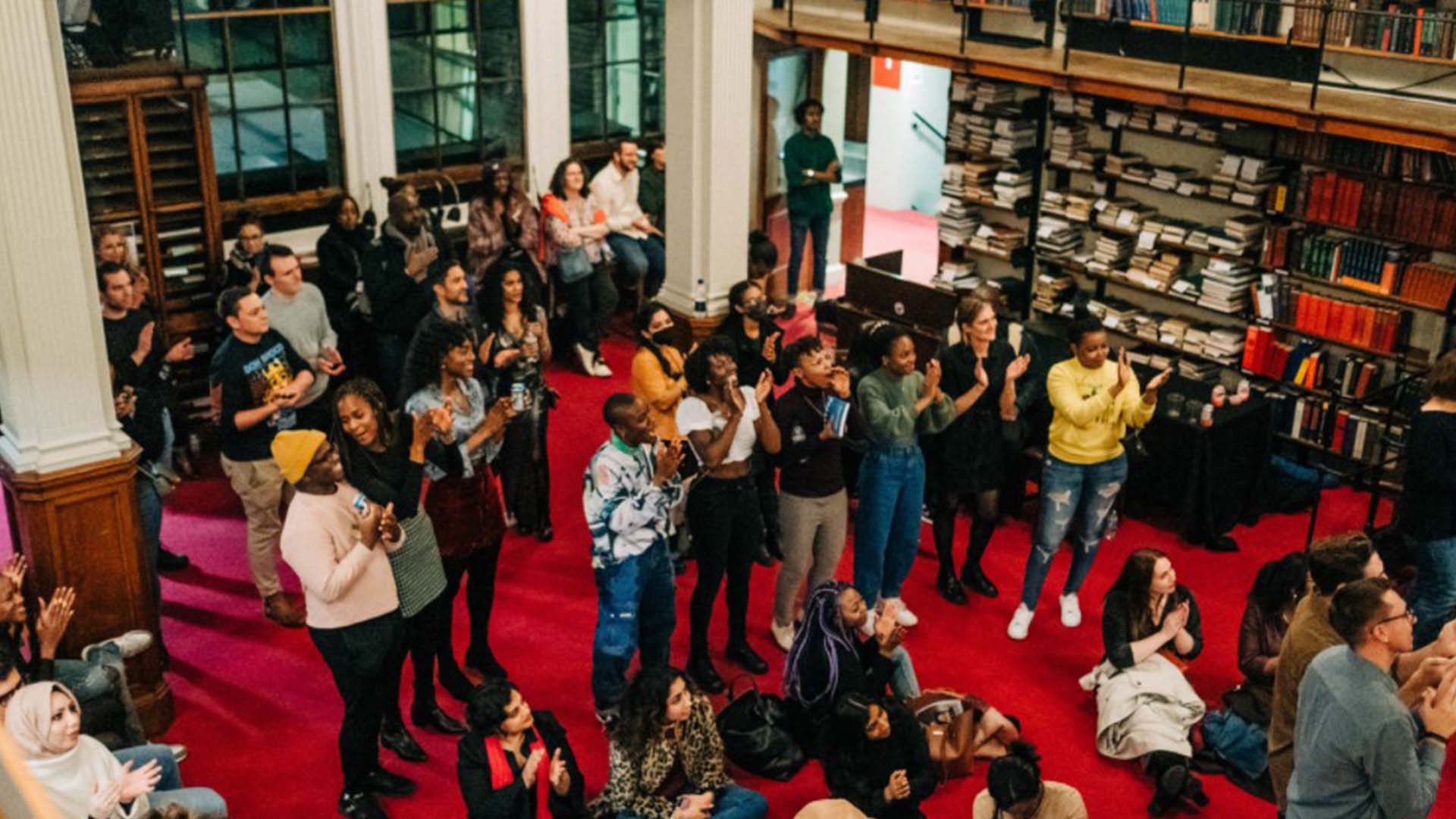 Start 2022 with a literary bang with events at The London Library! Explore your early morning creativity with a new series of Write & Shine workshops, inspired by the intrepid women of The London Library. Stretch your body and mind with Yoga for Writing. Or simply sit back and enjoy our eclectic talks programme, in which the very best contemporary short story writers come together to deconstruct the form; one of our greatest biographers reveals the young HG Wells; eminent historians discuss the last witches of England and delve into a Stasi poetry circle, and we revel in musical riches from folk legends to hip hop classics. Join us in person or online to get your fix of literary kicks.
You can buy tickets and find more information here. If you have any queries feel free to get in touch with us at This email address is being protected from spambots. You need JavaScript enabled to view it..
We look forward to seeing you in the Library!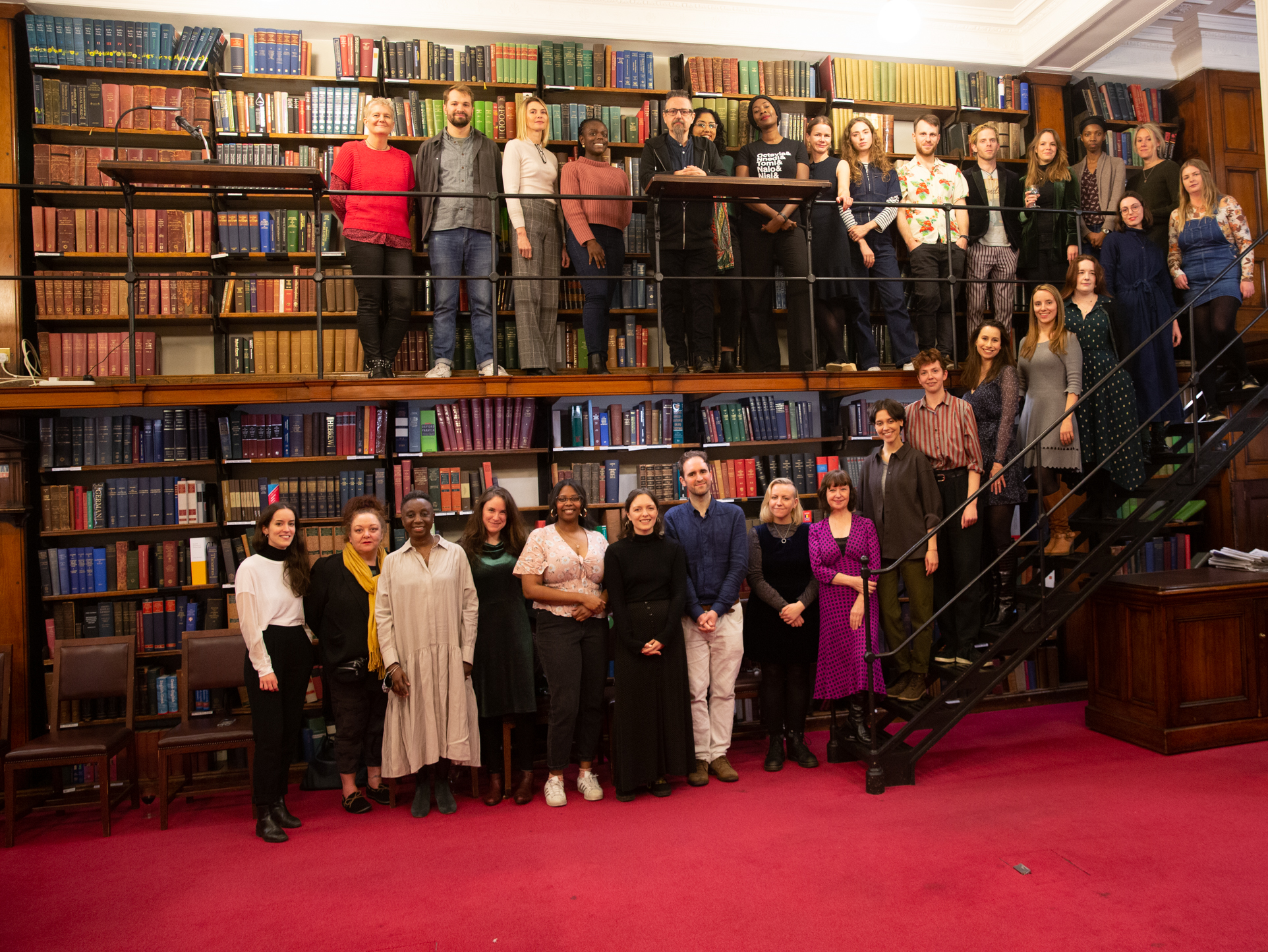 The London Library Emerging Writers Programme opens for submissions today for the fourth year of this increasingly influential scheme for new writers. Geared towards supporting writers at the start of their careers, the Programme is open to anyone who is committed to pursuing a career in writing and wants to develop their work.
The Programme is targeted at emerging writers who have not yet published a full-length work of fiction, non-fiction or a collection of poems, or had a full-length work professionally produced for mainstream film, TV or the stage. The Programme offers writers one year's membership of The London Library (which normally costs £555 per year) alongside writing development masterclasses, networking opportunities, peer support and guidance in use of the Library's resources. There is no application fee and participation on the Programme is funded by philanthropic donations.
Since the initiative was launched in 2019 EWP has supported 118 previously unpublished writers. In that time participants have enjoyed increased awareness for their writing from the publishing industry – many have had first books and poetry collections published, secured publishing deals and have been recognized with awards and other writing successes. Writers Abi Daré, Amber Medland, Lianne Dillsworth, Isabelle Baafi, Krystle Zara Appiah, Carole Hailey, and Marina Gerner are just some of the participants who have followed their participation on the Programme with significant publishing success.
London Library Director Philip Marshall commented, "The Emerging Writers Programme is proving invaluable to early career writers and we are delighted that The London Library, a unique crucible for writers since it was founded 180 years ago, is able to help support such a wide range of new writing talent."
The fourth year of the Emerging Writers Programme will run from 1 July 2022 to 30 June 2023. Applications open at 11am on 12th January 2022 and close at 11am on 2nd March 2022. Further information and how to apply can be found here.
Applicants will be selected anonymously by a panel of judges including YA novelist and essayist Yassmin Abdel-Magied, non-fiction writer Simon Garfield and playwright and novelist Nell Leyshon.
Yassmin Abdel-Magied concluded, "It is such a delight to be a part of the selection panel for the Emerging Writers Programme at The London Library. The range of applicants is always wonderfully broad, both in terms of demographics and genres, making the judging process a true pleasure, although choosing only a select few writers can be fantastically difficult! As always, I encourage any writer to apply - these schemes can be life changing in many ways, and who knows: the life it changes just might be yours."
Philanthropic Support for the Emerging Writers Programme
Two bursary funds are available to support members of the cohort who may face financial, health, or any other barriers that would prevent them fully accessing the Programme:
The Emerging Writers Programme Access Bursary has been generously funded by the International Friends of The London Library to help support those participants most in need.
The Virago Participation Bursary has been generously funded to support Black women and Black writers from under-represented genders.
The 2022/23 London Library Emerging Writers Programme is only possible because of the generous support the Library has received from the International Friends of The London Library, the Peter Stormonth Darling Charitable Trust, the Julio and Maria Marta Nuñez Memorial Fund, and other anonymous donors.
Read more: The fourth year of the Emerging Writers Programme opens for submisisons
Subcategories