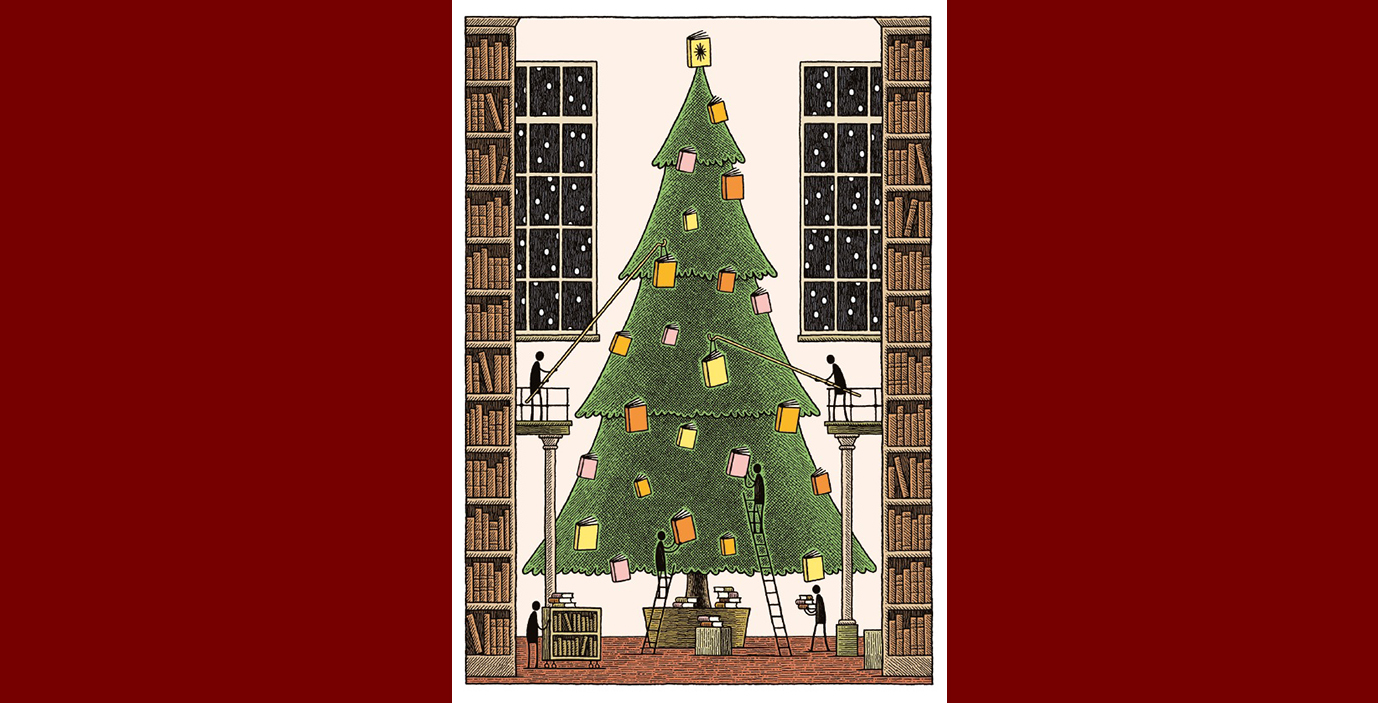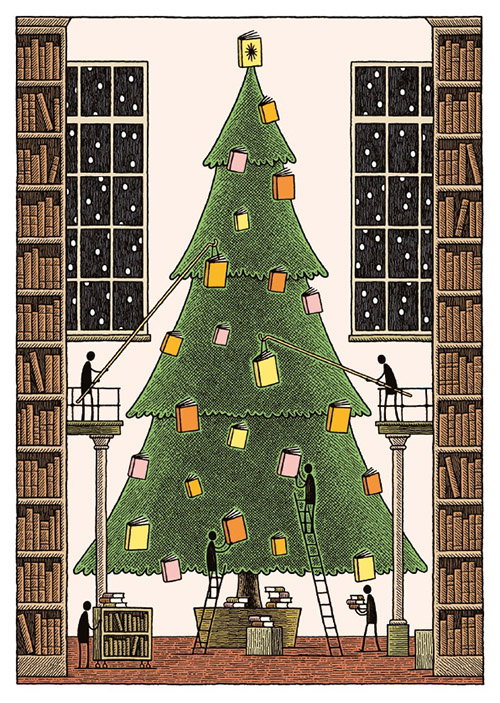 The 2020 London Library Christmas card is now available for pre-order from our online shop.
The card features a design of a Christmas tree being dressed in the Reading Room by illustrator Tom Gauld.
Packs of 8 cards and envelopes cost £8 including postage and are available to order now from our online shop or by phone on 01934 522920. With coronavirus restrictions in place at the Library we are not selling cards or merchandise at Reception this year.
Please note that cards can be pre-ordered now but will be despatched from mid-November onwards.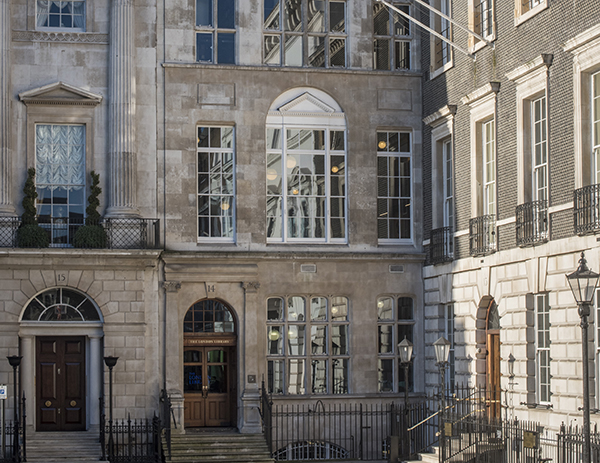 In accordance with the Government restrictions that are being put in place under the newly-announced national lockdown, we regret that we will have to close The London Library's building to members and visitors from 5.30pm Wednesday 4 November until further notice. We'll provide updates through our website and e-newsletters to let you know how the situation is developing.
The temporary closure of our building means that members will be unable to come into the Library to borrow books. However, we will continue to offer postal loans so that members can order books online and have them posted to them free of charge. In addition to postal loans, our online services (Catalyst and the eLibrary) will be fully operational throughout at catalyst.londonlibrary.co.uk, providing access to millions of pages of information. We have also recently added eBooks to our offering through OverDrive.
Our staff will continue to maintain core administrative services and will be able to handle enquiries about membership and to provide information and updates about the Library, but inevitably some of these services will be more restricted than previously.
If you already have books awaiting collection at the Library, please email This email address is being protected from spambots. You need JavaScript enabled to view it. if you would like these posted to you, or to let us know if you no longer need them.
This is a very difficult period for everybody, but we look forward to when we can resume normal service, re-open our doors and welcome you all back into the Library. In the meantime, we are very grateful for your continued cooperation and support.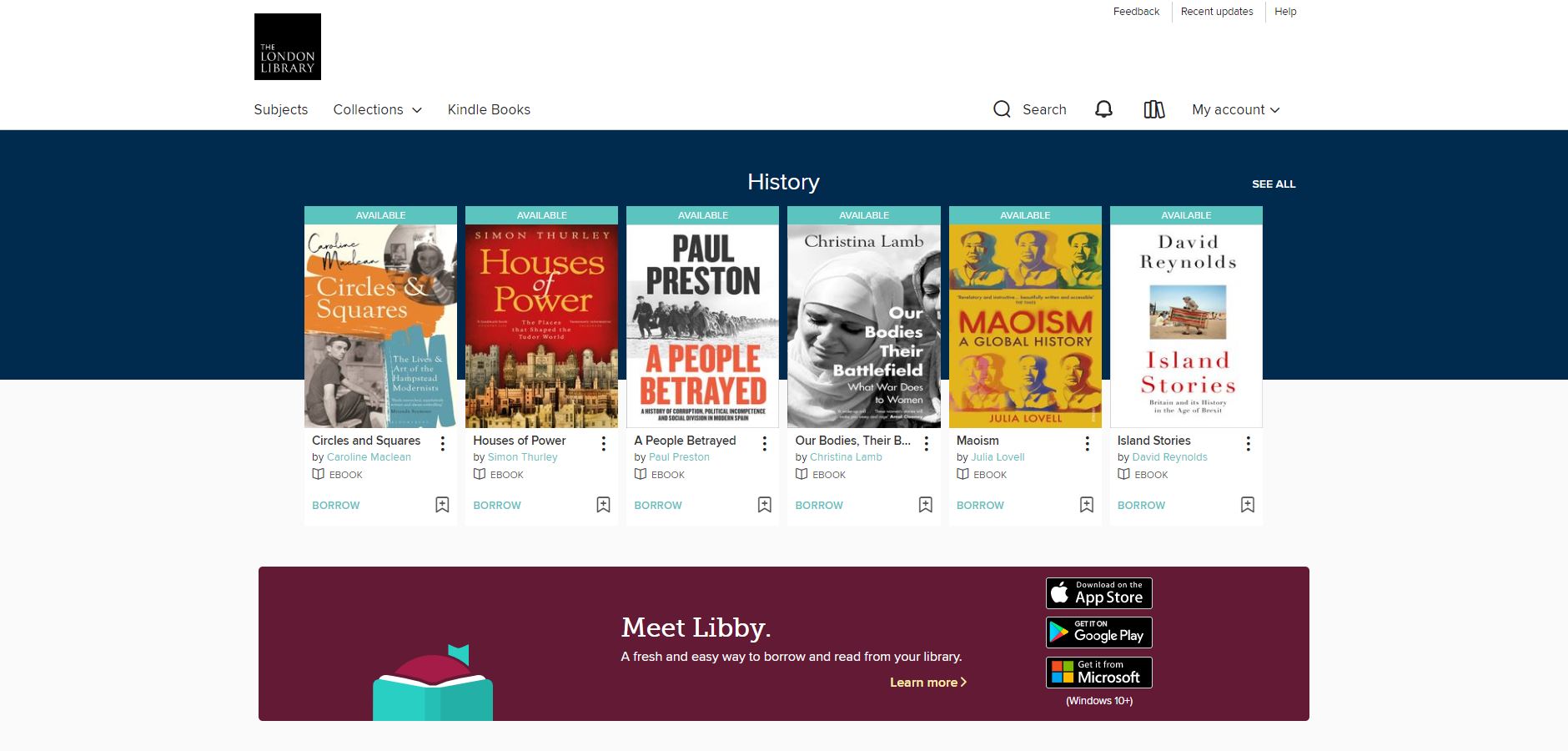 The Library is now offering eBooks to enhance access to material available to members. In the Member Survey carried out earlier this year, nearly 60% of respondents expressed an interest in using eBooks. Equally, the Coronavirus situation has reinforced the importance of online content at a time when accessing physical collections can be more difficult. Our online journals and resources are already very heavily used by members.
We are working with OverDrive to extend into eBooks, and we have identified a number of titles that are in high demand in the Library and have purchased additional copies as eBooks. We have also purchased some fiction and non-fiction that we see circulating quite highly in the Library, such as books which have been nominated for, or won, awards of various kinds. Additionally, we have included a set of classics that are being made freely available by Duke Classics during the pandemic.
Members can access our eBook selection either through the OverDrive website, or through an app called Libby. Through the OverDrive website, members are welcome to make recommendations regarding new eBooks for the Library to acquire from the entire OverDrive catalogue, similar to our book suggestions scheme. This function is not yet available in the Libby app.

To start using our eBooks, download the Libby app, or go to londonlibrary.overdrive.com. With the Libby app, search for and select 'The London Library' and you will be able to log in using your membership number and PIN. With the website you can simply click on 'Sign in' and then enter your membership number and PIN.
You may 'borrow' up to 10 eBooks at any one time, and these are separate from and additional to your London Library loans. Loans are for 14 days, and you can renew and place holds, and configure how you want notifications to come from OverDrive regarding your account. Your eBooks will not appear on Catalyst, so you will need to search OverDrive separately from our print collection.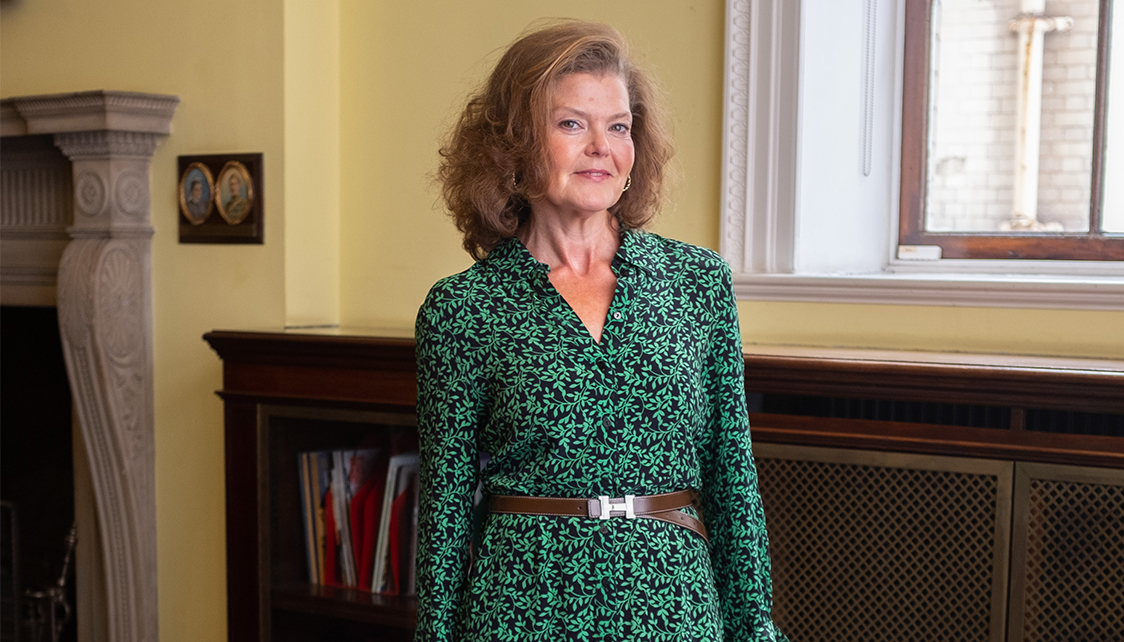 The London Library has appointed Melanie Stoutzker (@MelStoutzker) as Fundraising Director.
With more than 25 years as a development professional, Melanie has extensive experience working on a range of fundraising projects with organisations in the heritage, cultural, arts, research, health and charity sectors.
Her appointment comes at a pivotal time for the Library as it delivers an ambitious strategic plan to secure the Library's long term financial sustainability and enhance its position as one of the world's great literary institutions.
Melanie comments: "I'm tremendously excited about the Library's mission and the potential to grow its philanthropic income. I look forward to working with colleagues and the board to raise funds and help achieve the Library's ambitions, and to build on the wonderful support of its members, donors and ambassadors."
Sir Howard Davies, Chairman, said, "The London Library is a uniquely important creative centre which receives no public funds, so increasing our philanthropic support will be critical to the Library's future success. Melanie's considerable knowledge of capital and revenue fundraising will help us achieve our exciting plans."
Philip Marshall, Director of The London Library, commented, "Melanie brings a wealth of fundraising experience which will be invaluable as we embark on our 180th anniversary in 2021 and our ambitious plans to develop the Library's facilities and expand our role as a uniquely accessible literary and cultural resource."
The London Library is one of the country's greatest literary institutions providing a centre of creativity, inspiration and ideas for nearly two hundred years. It has had a unique impact on the country's literary and artistic output and continues to do so today.

For more information or comment, please contact Laura Creyke at MHM on This email address is being protected from spambots. You need JavaScript enabled to view it.
Read more: London Library announces new Director of Fundraising
Subcategories