LIBRARY PRIVATE MEMBERS' CLUB OFFER

We have teamed up with LIBRARY, a private members' club on St Martin's Lane, Covent Garden to bring a special offer for London Library members.
ABOUT LIBRARY
Contemporary and eclectic in style, with a splash of the traditional thrown in for good measure, LIBRARY offers its members great facilities and a lively events programme.
With 6 boutique hotel rooms, and private rooms and bar areas to hire for events, celebrations and book launches, LIBRARY offers a host of special benefits to its members;
2 bars

Restaurant

Free member events programme – from live music, film screenings, to author-led book clubs and poetry readings

Complimentary room hire for book launches, birthdays and personal events*

Complimentary tickets to selected Somerset House & West End theatres events

20% off all bedroom bookings at LIBRARY

Discounted treatment at Como Shambhala Holistic Wellness, London

Reciprocal partnerships with clubs & hotels worldwide
*minimum bar/catering spend may apply
LONDON LIBRARY MEMBERSHIP OFFER
London Library members can join LIBRARY at a special discounted rate.
Annual membership £450 per year (normally £850) - a saving of £400

Annual membership fixed at £450 for life

No joining fee - a saving of £250

One extra month free on joining (13 months for 12)

All of which makes a grand total first year saving of over £700
To apply for membership of LIBRARY at this special rate, click here http://www.lib-rary.com/450membershipoffer
The code to access the offer is 450offer
The London Library is your proposer
TERMS & CONDITIONS
This promotional offer has been negotiated by The London Library for its members.

It doesn't constitute a formal membership benefit of The London Library.

The offer is limited to the first 100 London Library members taking up this offer.

The promotion will run until the capacity has been reached.

LIBRARY private members' club reserves the right to withdraw the promotion at any time. In the event of this taking place, any London Library member who has already taken up the membership offer will be unaffected and the fixed rate for life will still apply.

This offer is only open to current members of The London Library.
Click here to read a welcome message from LIBRARY
FREE TICKETS OFFER
LIBRARY private members' club runs a lively programme of events throughout the year, from writer-led talks and readings, to live music and pop-up games evenings.
As part of our partnership with LIBRARY, all London Library members and a guest can attend evening events (after 6pm) at LIBRARY club for FREE.
To attend an event simply email This email address is being protected from spambots. You need JavaScript enabled to view it. with your name and London Library membership number.
To find out more about the events coming up at LIBRARY visit their website.
Director
London, Competitive salary
The London Library is the largest independent lending library in the world and one of the UK's leading literary institutions. It has a long and illustrious history dating back to 1840 when its founder, Thomas Carlyle, proclaimed that London needed a serious lending library where members would be free to browse the shelves and, most importantly, to take the books home to read in comfort and seclusion. Over the past 175 years the Library has been a haven not just for serious readers but for writers of all kinds, including some of the most celebrated names of their day – Charles Darwin, Charles Dickens, George Eliot, Henry James, J.S Mill, William Morris, Beatrice Webb and Virginia Woolf; later Agatha Christie, Winston Churchill, T.S. Eliot, Ian Fleming, Rose Macaulay, and Stefan Zweig, to name but a few.
The Library employs 60 members of staff and has around 6,600 members. It receives no public funding and relies upon a combination of membership fees, investment income and philanthropic support to cover annual operating costs of around £4 million. This is an exciting opportunity to join one of the UK's leading literary organisations as it embarks on a new chapter in its history.
Inez Lynn, the current Librarian (Director), is to retire in September 2017 after 15 years at the helm. Her successor will lead the organisation through the next exciting stage in its development as the Library seeks to raise its profile and enhance its appeal to existing and new members and supporters.
The next Director will be an exceptional individual with a subtle blend of experience which reflects the balance between the charitable purpose of the Library and the commercial imperatives of a leading cultural institution.
Application is by CV and a brief cover letter. For further information including ways to apply please download the Candidate Brief via the following link
Please note that the closing date for applications is 29 March 2017.
PENSION SCHEME TRUSTEE
The Library closed its final salary pension scheme to further accrual from April 2011, but we still need skilled and conscientious trustees to govern it. To prevent any conflict of interest, the scheme trustees are distinct from those of the Library and their duties are to the members of the scheme (pensioners and current or former staff with accrued deferred pensions). Their role is to ensure that the scheme has sufficient funds to pay its pension obligations as they fall due, that these are paid in accordance with the rules and that the scheme complies with legislation and regulatory guidance.
One of the present scheme trustees will be stepping down in September 2017 and we are looking for a replacement. If you have previous experience as a trustee, actuary, administrator or investment manager for a defined benefit pension scheme and would be willing to consider becoming a trustee of the Library's scheme then we would love to hear from you.
How to apply
Full details and an application form are available below or can be sent by post on request to the Finance Director, Peter Hyde, 020 7766 4713.
The closing date for applications is Friday 21 April 2017.

• Background notes for prospective trustees [pdf version] [rtf version]
• Application Form [pdf version] [ rtf version]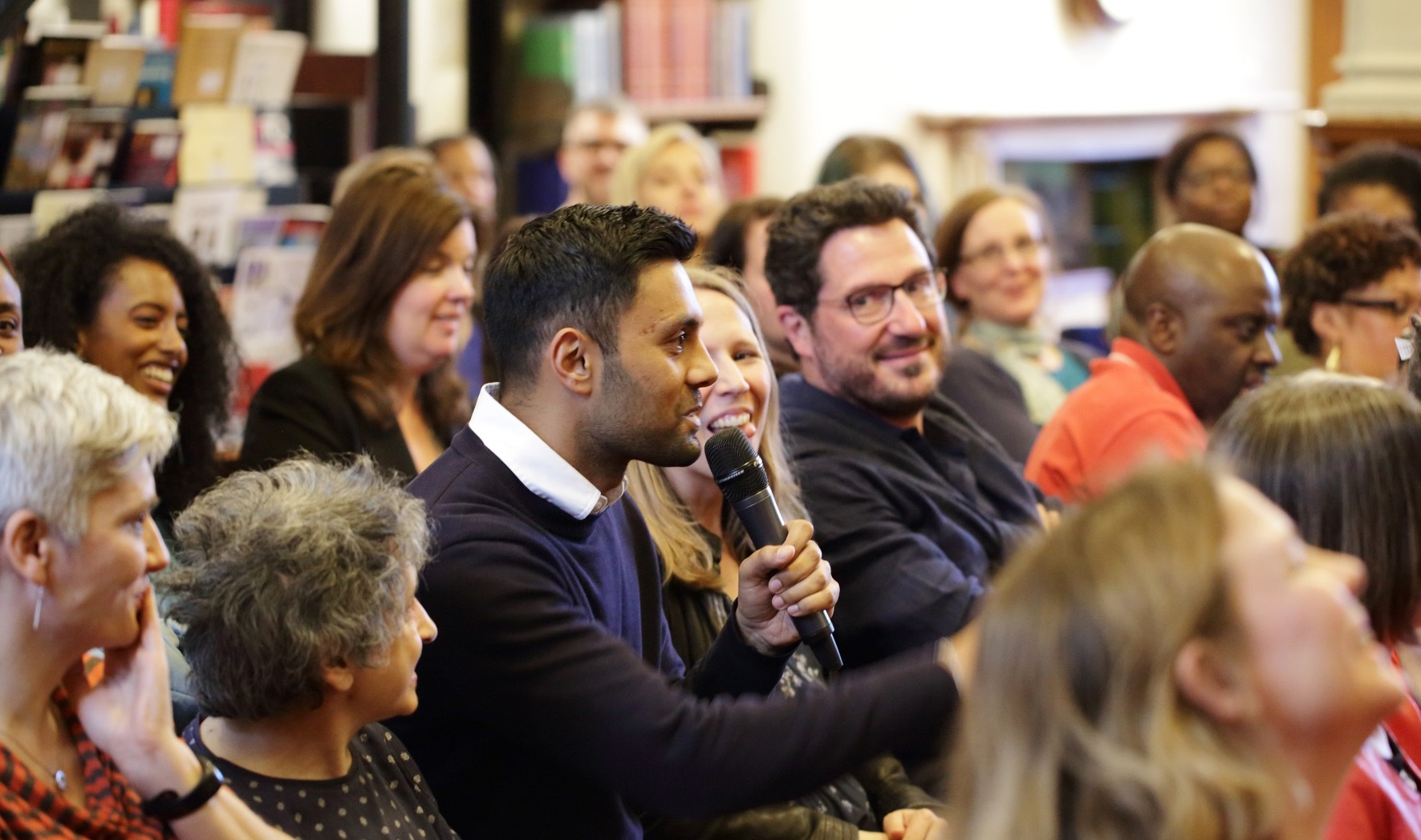 The Founders' Circle is a group of supporters who regularly give to The London Library and through access to Library experts and behind the scenes updates and events, they gain a deeper involvement with its work.
Patrons support is vital to ensuring that The London Library continues to inspire future generations of readers, writers and thinkers, and that the collection remains available to all. As a thank you for their support, Patrons enjoy exclusive opportunities, a fascinating events programme, and behind the scenes access into the workings of the Library and the literary world.
The London Library has always relied upon philanthropic support from its members. From Royal Patron Prince Albert's £50 donation, T S Eliot's fundraising auction to save the Library from closure and more recently, Tom Stoppard's Innovation Fund - philanthropy is at the heart of the Library. The Library has always been defined by its independence and, despite receiving no government or statutory funding, has remained self-financing throughout its history thanks to the generosity of many individuals. Please consider joining this group of generous supporters and help The London Library to flourish as an important literary hub.
There are three levels of support: £1,500, £5,000, and £10,000*
£1,500* Patron

Invitations to an annual programme of exclusive events with authors and literary experts, held at the Library and other cultural institutions
Invitations to the Founders' Circle Annual Lunch and President's Christmas and Summer Parties
Complimentary tickets to the Library's public speaker events
Regular supporters' newsletter offering the inside track about Library projects and news
Acknowledgement in the Annual Report and magazine
£5,000* Patron
All of the above plus:
Invitations to view private book collections and the annual Chairman's Dinner
£10,000* Patron
All of the above plus:
Bespoke tour for you and up to five guests, featuring treasures from the Library's collection
Opportunities for bespoke involvement with key members of The London Library's specialist staff to discuss your own areas of interest
Bookplates recording your support enclosed within 10 new books added to the collection during the year
* All levels of Founders' Circle support comprise a benefits value detailing the actual cost of joining The London Library's Patron Programme. These benefits can be purchased separately at this price. Any amounts given over and above this benefits value are given freely as a donation and are eligible for Gift Aid. £1500 Level comprises £1,200 donation/£300 benefits, £5,000 level comprises £4,380 donation/£620 benefits, £10,000 level comprises £9,240 donation/£760 benefits. To discuss purchasing benefits separately please contact the Fundraising Team on 020 7766 4719.
If you'd like details of upcoming supporter events, take a look at our upcoming programme or visit the what's on page.
How To Join
Be a part of the Library's great tradition of individuals who care about arts and literature, and support the development of one of the country's great literary institutions.
Or if you prefer, call 020 7766 4719 to donate over the phone, or download a Founders' Circle Donation Form and return it to the Fundraising Team at The London Library, 14 St James's Square, London, SW1Y 4LG.
If you have any questions, please do not hesitate to contact the Fundraising Team on 020 7766 4719 or This email address is being protected from spambots. You need JavaScript enabled to view it..
US Founders' Circle
We have also established a Founders' Circle in America through the International Friends of The London Library (a registered 501(c) 3 charitable corporation). For further information on the US Founders' Circle and International Friends please visit our International Supporters pages or visit the IFLL website.
Subcategories