As a membership organisation we take the security of your data seriously and as such we have upgraded our systems to meet modern security standards. The legacy systems had reached end-of-life and could no longer be supported. These upgrades mean you willno longer use your membership number and PIN to log into Catalyst or our electronic resources.
From now on, in order to access the full range of electronic resources and catalogue features you will need to sign up to the new Members Sign In service. This will allow access to all of our online resources with one set of account credentials.
How to Sign Up for Catalyst
From the London Library

website

, click on the

Sign in to Catalyst link in the top right corner

which takes you to the Registered Member's Login.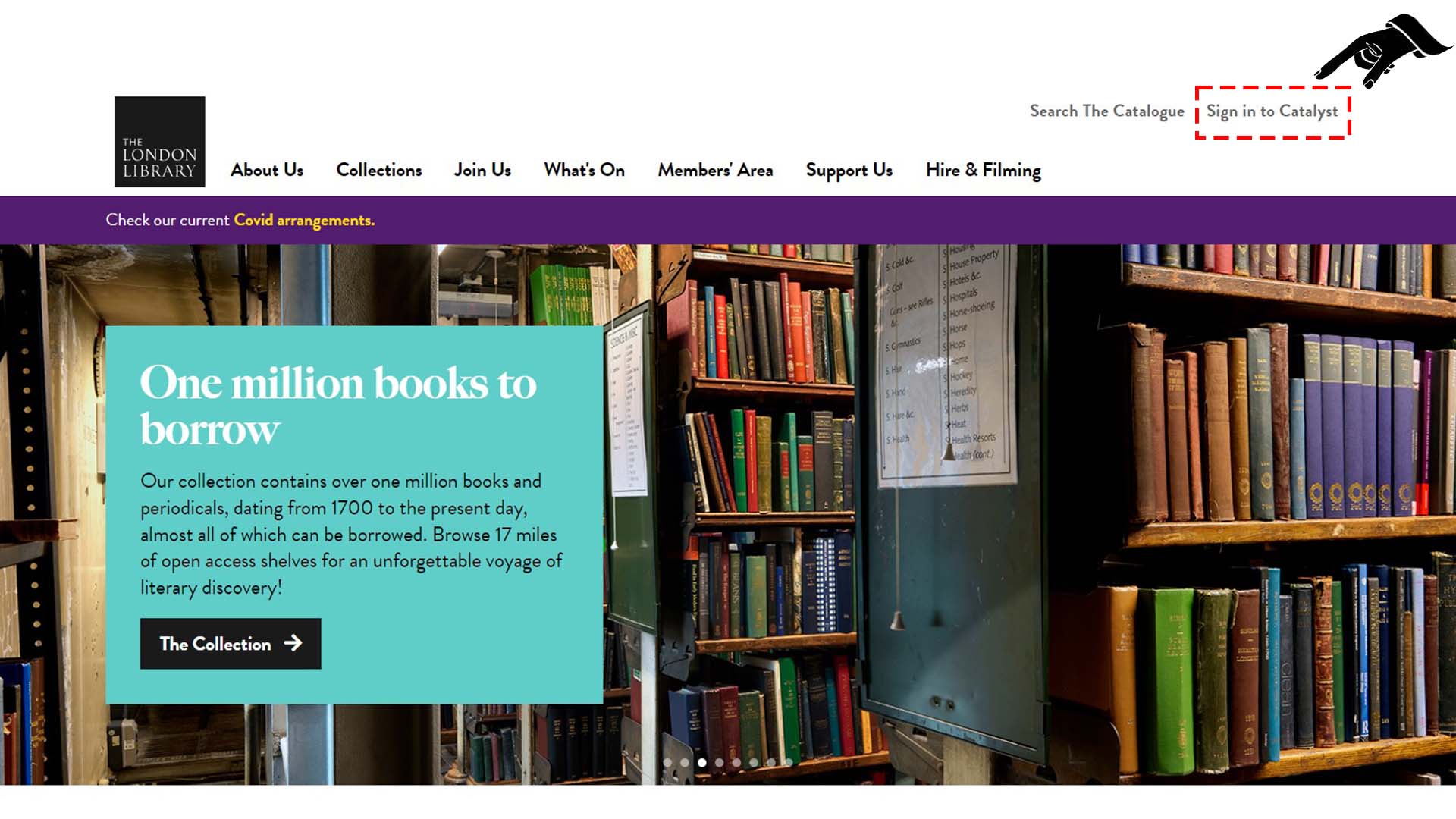 Then click the red

s

ign up now

button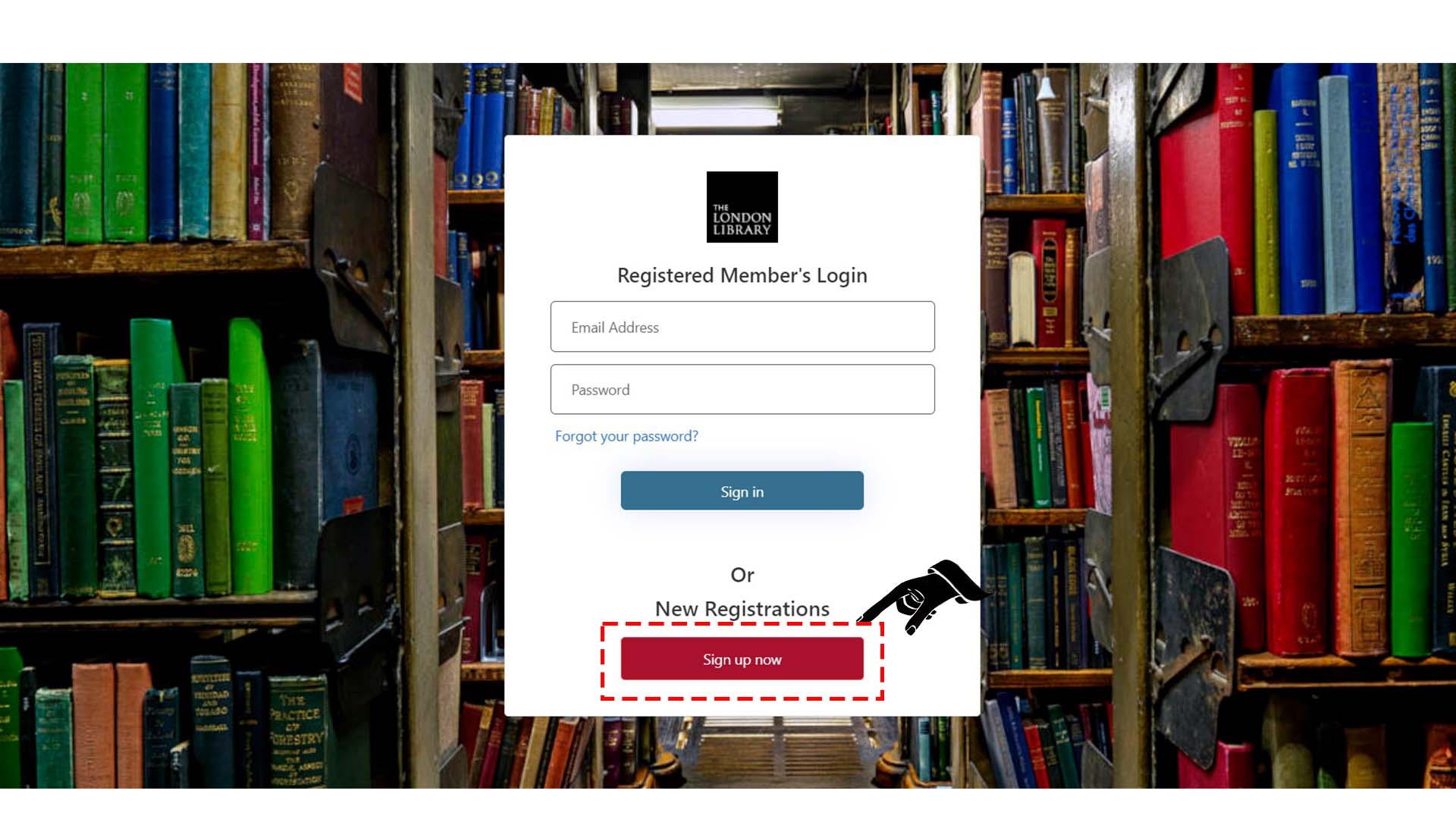 Enter your

5-digit

Membership Number (this is on your Library card)

and your email

address.

It is important that you

enter your email address using only lowercase characters.

Institutional Representatives will need to sign up to the new single sign on service using their 5

-

digit membership number and the email address they registered with the Library. Once you have created a unique password you and your Nominee(s) need to use this email address and password combination to sign in on subsequent occasions.

Then click

the red

send verification code

button

.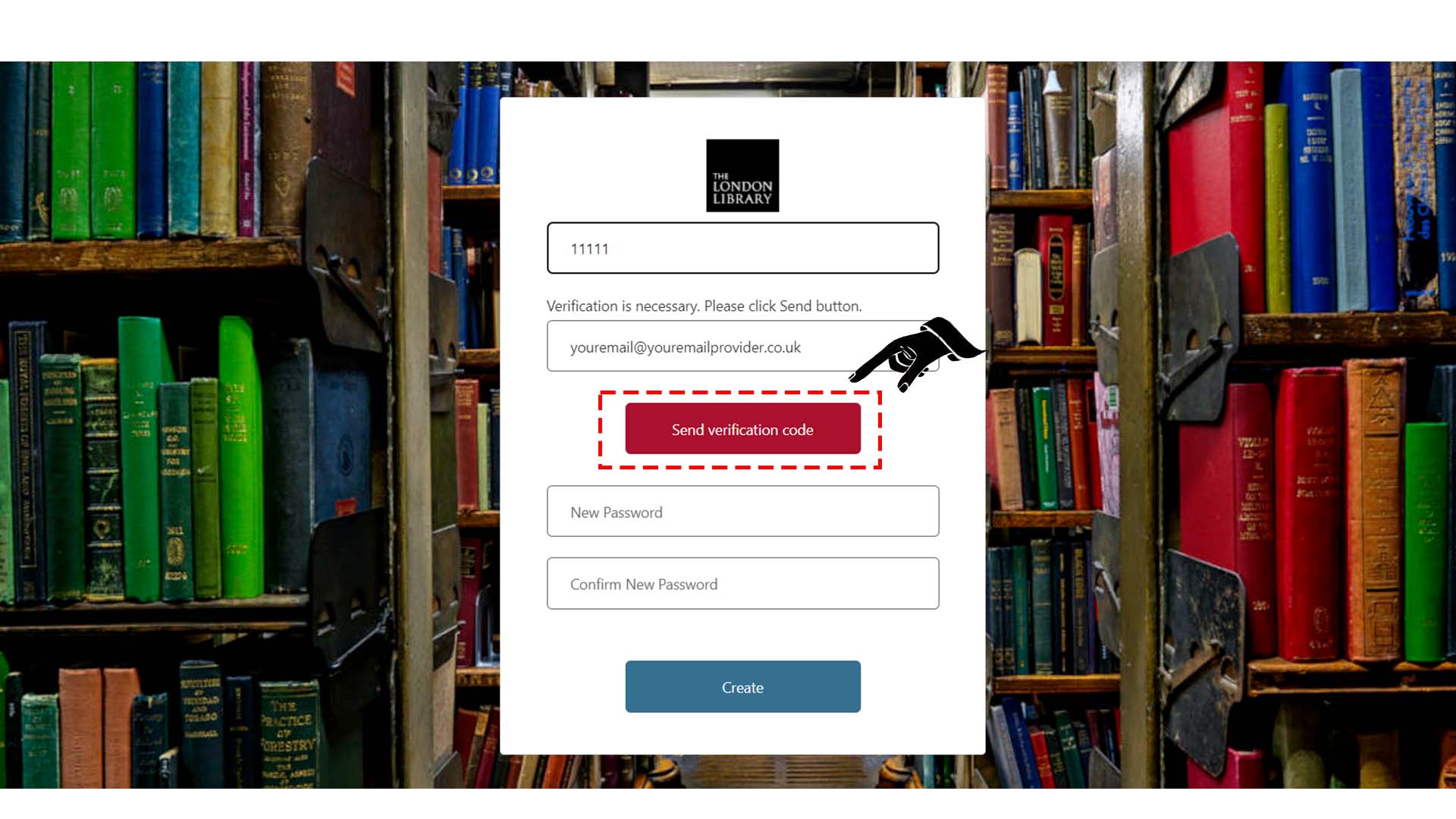 If the email address

is the same as the one recorded

on your membership record you will be sent a verification code to your inbox. The code is valid for 10 minutes. If you do not use it within that time you will need to press send verification code again and enter the most recent code.

If you cannot sign in with your

gmail

or

ymail

email address please try entering

googlemail

or

yahoomail

instead.

Please note, if you experience a 'Log in failed' message please ensure you have removed any capital letters from your email address.

If you have no email address recorded on your membership, or if you wish to update it, please contact our Membership team

(020) 7766 4720 /

This email address is being protected from spambots. You need JavaScript enabled to view it.
Enter the code that was emailed to you and click verify code.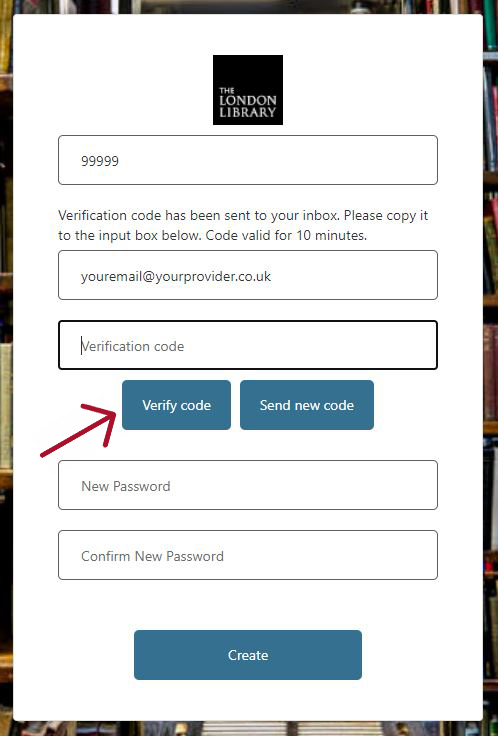 When your code has been verified you can continue to set your own password
This needs to be at least 8 characters in length and could take the form of a passphrase, three unlinked words that are memorable and meaningful to you but to no one else (for example, redbracketscissors). You do not need to include any numbers, capitals or punctuation unless you wish to.
Click create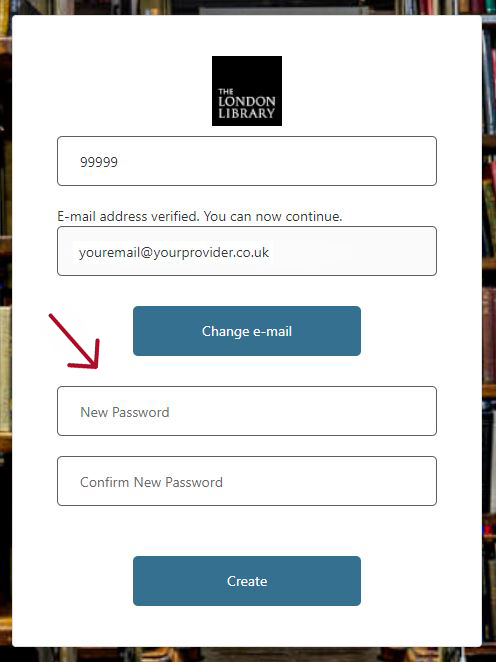 The signup is now complete and in the future you should use this email and password combination to log into the Library's electronic services. If you forget your password, you can use the Forgot your password? option on the sign in page to reset it.
If you have any problems with the sign up process, please contact This email address is being protected from spambots. You need JavaScript enabled to view it. and we will be glad to help you.