CELEBRATING WOMEN WRITERS
Every few weeks we display some of the books written recently by London Library members in our Mason's Yard window. This month - coinciding with the celebrations to mark International Womens' Day - we're proud to unveil a selection of recent works by female London Library members.
Here's the list of what's on display:
Rise Up Women!: The Remarkable Lives of the Suffragettes
Diane Atkinson
Marking the centenary of female suffrage, this definitive history charts women's fight for the vote through the lives of those who took part, in a timely celebration of an extraordinary struggle
Bloomsbury, February 2018
---
The White King
Leandra de Lisle
In this portrait -- informed by newly disclosed manuscripts, including letters between the king and his queen -- Leanda de Lisle uncovers a Charles I who was principled and brave, but also fatally blinkered.
Chatto & Windus, January 2018
---
The Century Girls
Tessa Dunlop
A celebration of the one-hundred years since British women got the vote, told, in their own voices, by six centenarians: Helena, Olive, Edna, Joyce, Ann and Phyllis.
Simon & Schuster, February 2018
---

Jenny Lind: the Story of the Swedish Nightingale
Sarah Jenny Dunsmure
Jenny Lind was a household name in 1850, renowned not just as a singer but also for her charity and virtuous life. In this fascinating biography, Jenny Lind's great grand-daughter uncovers an extraordinary story.
Red Door Publishing, 2015
---
Christmas: A Biography
Judith Flanders
Acclaimed social historian and best-selling author Judith Flanders casts a sharp and revealing eye on the myths, legends and history of the Christmas season.
Picador, October 2017
---
The Reading Cure
Laura Freeman
A beautiful, inspiring account of hunger and happiness, about addiction, obsession and recovery, and about the way literature and food can restore appetite and renew hope.
Weidenfeld & Nicolson, February 2018
---
Life and work of Thomas Chippendale Junior
Judith Goodison
Chippendale senior's work has been well documented. Chippendale junior's work has never, until now, been thoroughly researched. The Life and Work of Thomas Chippendale Junior repairs the omission.
Philip Wilson Publishers, 2017
---
Leonard Rosoman
Tanya Harrod
Drawing on the artist's substantial and fascinating archive, design historian Tanya Harrod puts into context the many strands of the work of British artist Leonard Rosoman(1913–2012).
Royal Academy of Arts, 2017
---
European Slver in the Collection of Her Majesty the Queen
Kathryn Jones
The Royal Collection contains one of the finest ensembles of pre-twentieth-century European silver in the world. Kathryn Jones, Curator of Decorative Art at the Royal Collection Trust, catalogues more than 350 works in this volume.
Royal Collection Trust, 2017
---
Highland Retreats
Mary Miers
The story of how incomers adopted the North of Scotland as a recreational paradise and left an astonishing legacy of architecture and decoration inspired by the romanticized image of the Highlands.
Rizzoli International Publications, Incorporated, 2017
---
Robert Lowell: Setting the River on Fire
Kay Redfield Jamison
In this magisterial study of the relationship between illness and art, the best-selling author of "An Unquiet Mind" brings a fresh perspective to the life and work of Pulitzer Prize-winning poet Robert Lowell.
Alfred A. Knopf, 2017
---
Radical Reformers and Respectable Rebels
Jocelyn Robson
The true story of Grace Oakeshoot, an Englishwoman who faked her own death by drowning, leaving a marriage and a successful professional life in England to flee with her lover and re-invent herself in the New Zealand, in the early 1900s.
Springer, 2016
---
The Burning Time
Virginia Rounding
The Story of the Smithfield Martyrs and the hundreds of men and women in Tudor England who were put to the fire for their faith.
MacMillan, 2017
---
The Black Watch
Victoria Schofield
Following on from "The Highland Furies", in which she traced the regiment's history to 1899, Victoria Schofield tells the story of The Black Watch in the 20th and 21st centuries.
Head of Zeus, 2017
---
A Little History of British Gardening
Jenny Uglow
This lively 'potted' history of gardening in Britain takes us on a garden tour from the thorn hedges around prehistoric settlements to the rage for decking and ornamental grasses today.
Chatto & Windus 2017
---
The Odyssey
Emily Wilson
Homer's epic bought to life by Emily Wilson, the first woman to bring out a translation of the work in its entirety.
WW Norton, 2017
---
LONDON LIBRARY MEMBERSHIP OFFER
£100 off your first year of membership
For 176 years, The London Library has provided a haven for those wishing to write, read and research. With four beautiful reading rooms, plus many desks nestled amongst the book stacks around the building, The London Library is the perfect place in which to be inspired and put pen to paper.
We're delighted to offer a special membership offer of £100 off your first year of membership of The London Library
Membership benefits include:
Extensive online publications and resources (including JSTOR) available anywhere, anytime

Generous borrowing allowances and long loan periods

Over one million books across 17 miles of open shelving

Postal loans across the UK and Europe

2,000 subjects in over 50 languages

Spaces for reading, writing, study and more

Subscriptions to over 750 current periodicals, news and magazine titles

Quarterly members' magazine, monthly e-newsletter and diary of events

Supporting the future of an important independent institution which is reliant on member fees and donations
To take advantage of this offer, please click here to join online.
(This offer is not available to current or previous members of the Library, is for annual direct debit payment only and valid until Thursday 29 March 2018).
CHURCHILL'S MINISTRY OF UNGENTLEMANLY WARFARE
With Giles Milton
Thursday 15 March 2018, 6.30-8.30pm, Reading Room
Giles Milton gives an illustrated talk on Winston Churchill's inner circle of sabotage experts who planned some of the most audacious attacks of the Second World War.
Giles Milton is the best-selling author of ten works of narrative history, including his most recent, Churchill's Ministry of Ungentlemanly Warfare. His book have been translated into more than twenty languages.
18:30 - Doors open
19:00 to 20:00 - Talk
20:30 - Event ends
For more information and to book, click here
This event is open to both members and non-members of The London Library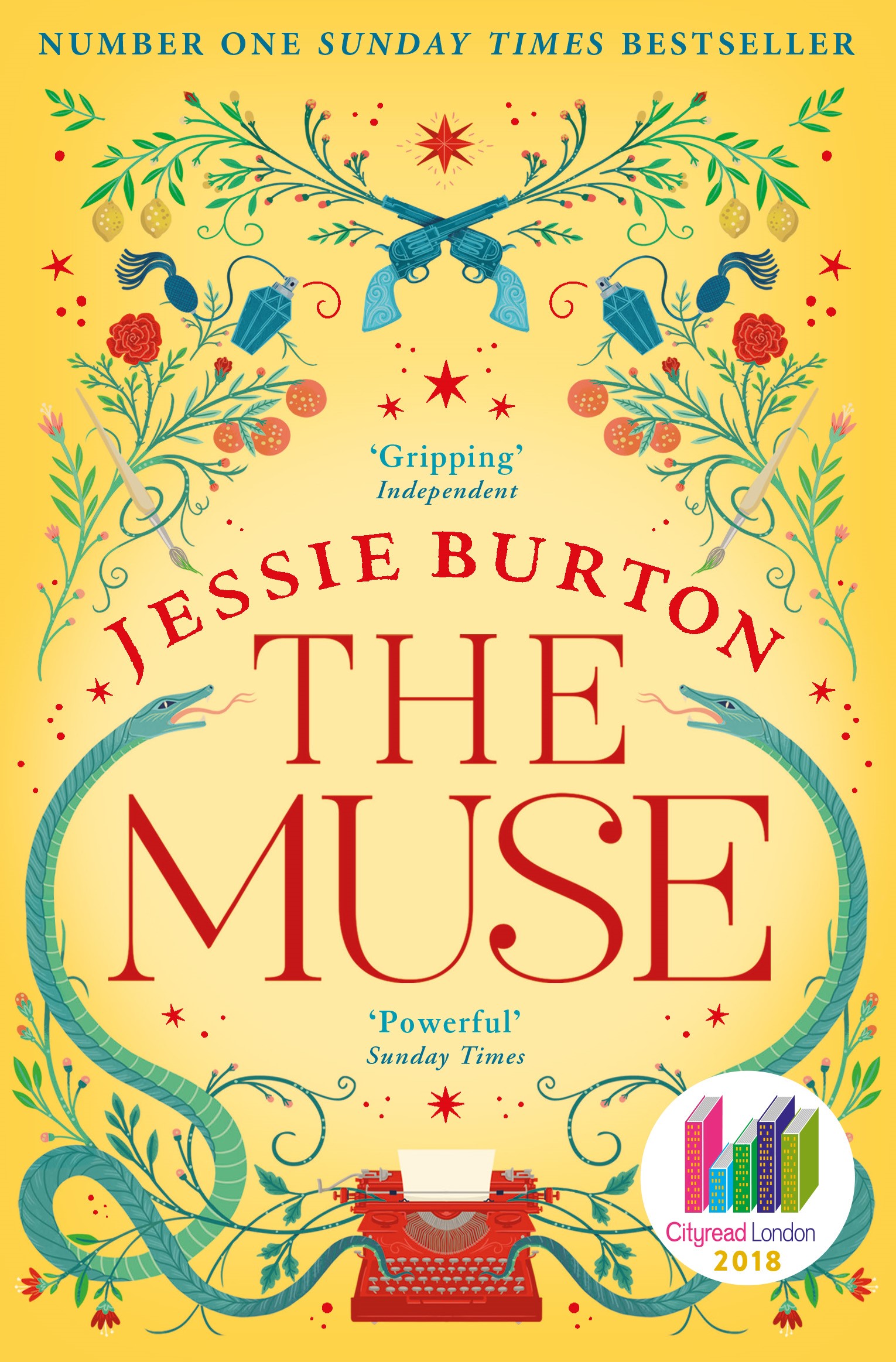 CITYREAD: THE MUSE BY JESSIE BURTON

Thursday 31 May 2018,

6.30-8.30pm,

Reading Room
Jessie Burton in conversation with Cathy Tyson and interviewed by Sam Baker celebrating the power of reading for this year's Cityread London. Cityread brings the capital together every May, uniting London over a single book. 2018's book is The Muse by Jessie Burton.
18:30 - Doors open
19:00 to 20:00 - Talk
20:30 - Event ends
This event is open to both members and non-members of The London Library
About Jessie Burton
Jessie Burton is the author of two novels, The Miniaturist (2014), and The Muse (2016), published in 38 languages. Both were Sunday Times no.1 bestsellers, New York Times bestsellers, and Radio 4's Book at Bedtime. The Miniaturist was adapted for BBC One to wide acclaim in December 2017.

As a non-fiction writer, she has written essays for The Wall Street Journal, The Independent, Vogue, Elle, Red, Grazia, Lonely Planet Traveller and The Spectator. Harpers Bazaar US and Stylist have published her short stories.

Jessie's first novel for children, The Restless Girls, will be published in September 2018. Found In Translation, her personal essay on Brexit, will appear in Goodbye Europe, published by Weidenfeld & Nicolson in November 2017.

Jessie lives in London and is working on her second novel for children, and her third novel for adults.
Subcategories