Monday Night Tour Offer
£50 off London Library membership!
The London Library is delighted to offer you a special joining offer of £50 off your first year of membership- use code MONTOUR at checkout.
With access to over a million books and periodicals, a superb online offering and an unforgettable building in beautiful St. James's Square, The London Library is a magical place that has been at the heart of literature for over 175 years.
Founded in 1841 we are the world's largest independent lending library - a place of creativity and curiosity, where we seek to inspire and support readers, writers and scholars of all kinds. Today, 6,500 members of all ages and backgrounds, including some of the most familiar names in the literary world, find the Library's resources invaluable.
Elegant reading rooms and memorable architecture combine with an extraordinary history to make the Library a unique place in which to study, to write and to discover.
Members have access to:
An incredible collection of 1 million books, with 6,000 more being added every year, almost all of which are available to browse on open shelves and borrow;
A postal loans service anywhere within Europe;
Subscriptions to thousands of journals and periodicals and a wide range of digital resources;
Expert staff, always on hand to assist with enquiries;
Beautiful and practical spaces in which to read and write, including five reading rooms and a large number of individual study areas, open six days a week with late night openings.
View all of the benefits of membership.
Prices
With £50 off London Library membership costs:
Individual: £460 by annual Direct Debit or £40.41 per month.
Young person (16-26): £217.50 by annual Direct Debit or £18.12 per month.
Spouse of current member: £217.50 by annual Direct Debit or £18.12 per month.
Use code MONTOUR at checkout.
London Library membership also makes the perfect gift. Buy membership as a gift here.
Read more: Walking Tour: Bram Stoker and the Creation of Dracula
images/PDFs/inst-mem-under-10.pdf
Institutions, associations, organisations and commercial bodies may take out institutional membership of the Library on an annual basis. Two named people can use the Library at any one time.
10 staff members or fewer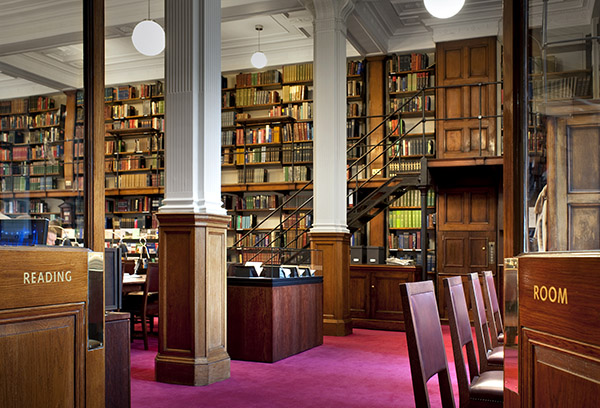 YOU'RE INVITED TO OUR SPECIAL EVENT
Come to The London Library for a special free event on Wednesday 3 April, 6.30pm.
Come on a tour of this historic literary institution and view our one million books, all on open shelves.
Hear our stories and find out more about our heritage and our collection.
Meet likeminded people and enjoy a drink in our beautiful surroundings.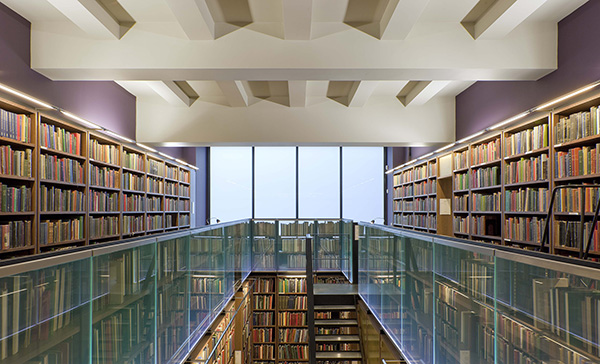 School's Membership

Membership of The London Library is an ideal way of supplementing your own school library provision and providing your students with inspiration, additional resources and a competitive advantage, especially for those undertaking individual research based projects or the EPQ.
A number of schools are already in membership, benefitting from our collection of over one million books, free access to online services, a postal loans service and a wide range of electronic resources to support class-based learning.
The basic schools' membership costs £1,050, this includes:
Three representatives: One named representative and 2 nominees use of the Library, in person and online. These names can be changed as often as you like to allow teachers and pupils access to the benefits of membership.

Generous loan entitlement: 25 volumes at a time for schools and colleges, regardless of location.

Expert assistance: From sessions on study skills to research and reference enquiries your staff and students will have access to expert assistance.
The membership package can also be expanded in a number of ways.
3 or more additional staff memberships at £375 each (£150 discount)*

3 of more additional student memberships at £200 each (£62.50 discount)*

Extended book allowance at £135 for 5 volumes

Individual staff membership at £425 (£100 discount)

Individual student membership at £230 (£32.50 discount)
*Named individuals but under the school package, names can be changed annually.
Why join The London Library?
Founded by Thomas Carlyle in 1841, The London Library has played a central role in the intellectual life of the nation for over 175 years. Today it houss a remarkable collection of books, periodicals and reference material from the 16th to 21st century, alongside extensive online resources, providing a wonderful literary oasis in the heart of London.
Some benefits of membership include:
​​​​​​​Ability to browse and borrow from a unique collection of over 1 million books, spanning 17 miles of shelving

2000 subjects in over 50 languages

Plenty of space for reading, writing and study

Extensive range of online publications and resources accessible anywhere (including JSTOR)

Invitations to events throughout the year​​​​​​​

Members rooms for eating, socialising and working
Download the Schools' Membership Leaflet
Download the Schools' Membership application form
Subcategories