Library Fund Past Projects - Enhancing enjoyment and use of the Library
How people use the Library is at the heart of what makes it a special institution. And while there are many reasons to love the Library, there are also small improvements that could enhance how people experience its buildings and collections that are beyond the capabilities of the Library's operating budget.
The Library Fund is an annual fundraising appeal focused on improving the Library in ways that directly impact its users. Supporters of The Library Fund help improve the Library's collections, services and spaces to enhance enjoyment of the Library.
The 2020/21 Library Fund raised money to support the Library's COVID-19 response, while the first Library Fund, in 2019/20, focused on some ageing toilet facilities. An earlier appeal in 2018 to replace some severely damaged windows inspired the Library Fund's creation. The 2021/22 Library Fund is raising money to install an energy-efficient lighting system in the bookstacks.
2020/21 Supporting our COVID-19 response
A truly fantastic response from donors raised a total of £208,424 for the 2020/21 Library Fund. The extraordinary response from donors meant The Library Fund met over 90% of the Library's direct COVID-19 costs, estimated at £228,000. This alleviated much of the direct financial impact of the pandemic and, crucially, limits the knock-on effect to the Library's ongoing efforts to reduce the operating deficit and ensure its financial sustainability.
Our Library Fund infographic presents some interesting facts and figures about the Library's COVID-19 response and donors' support for The Library Fund (click to view full size).

2019/20 Refurbishing the red staircase toilets
The inaugural Library Fund campaign raised nearly £70,000 to refurbish the Library's red staircase toilets. That refurbishment work was due to take place during summer 2020 and, while this ultimately wasn't possible due to the COVID-19 crisis, the funds are reserved with a view to the refurbishment happening in the summer of 2021.
Thank you to the record number of donors who combined to make the planned refurbishment possible. Work on the Red Staircase Toilets will begin in October 2021.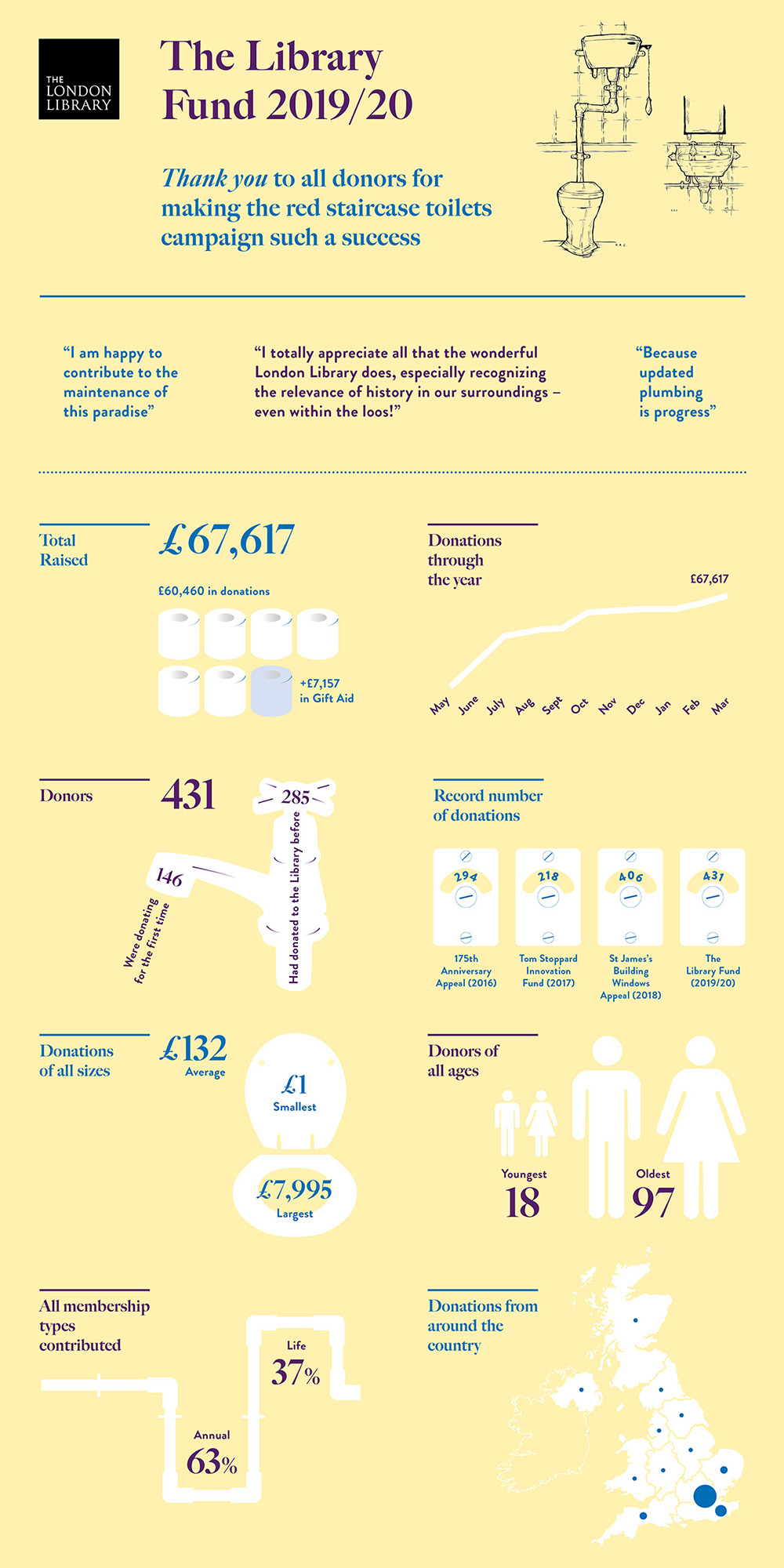 Other projects
2018 The St James's Building Windows Appeal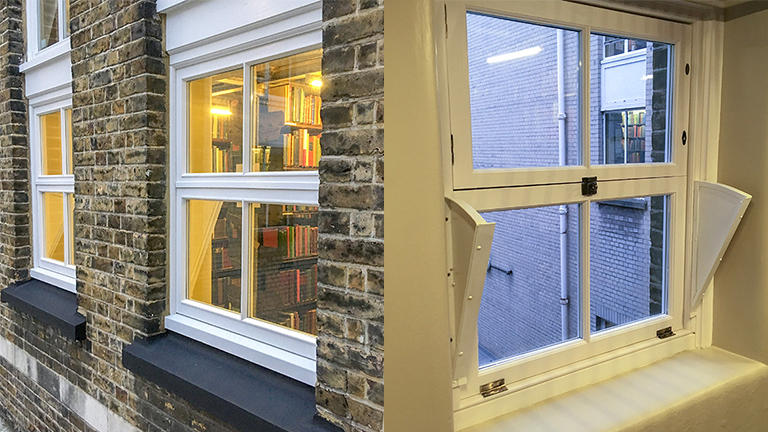 The 2018 Windows Appeal raised over £100,000 to replace severely damaged windows on one side of the Library's St James's Building. The replacement of the windows alongside some decoration work and book moves greatly improved the environment and comfort in this part of the building, and the success of the appeal enabled us to buy new desks, creating 10 wonderful new working spaces for Library users.
The response from Library members to the appeal, and the support donors gave to the work to improve how they use the building, directly inspired the creation of The Library Fund.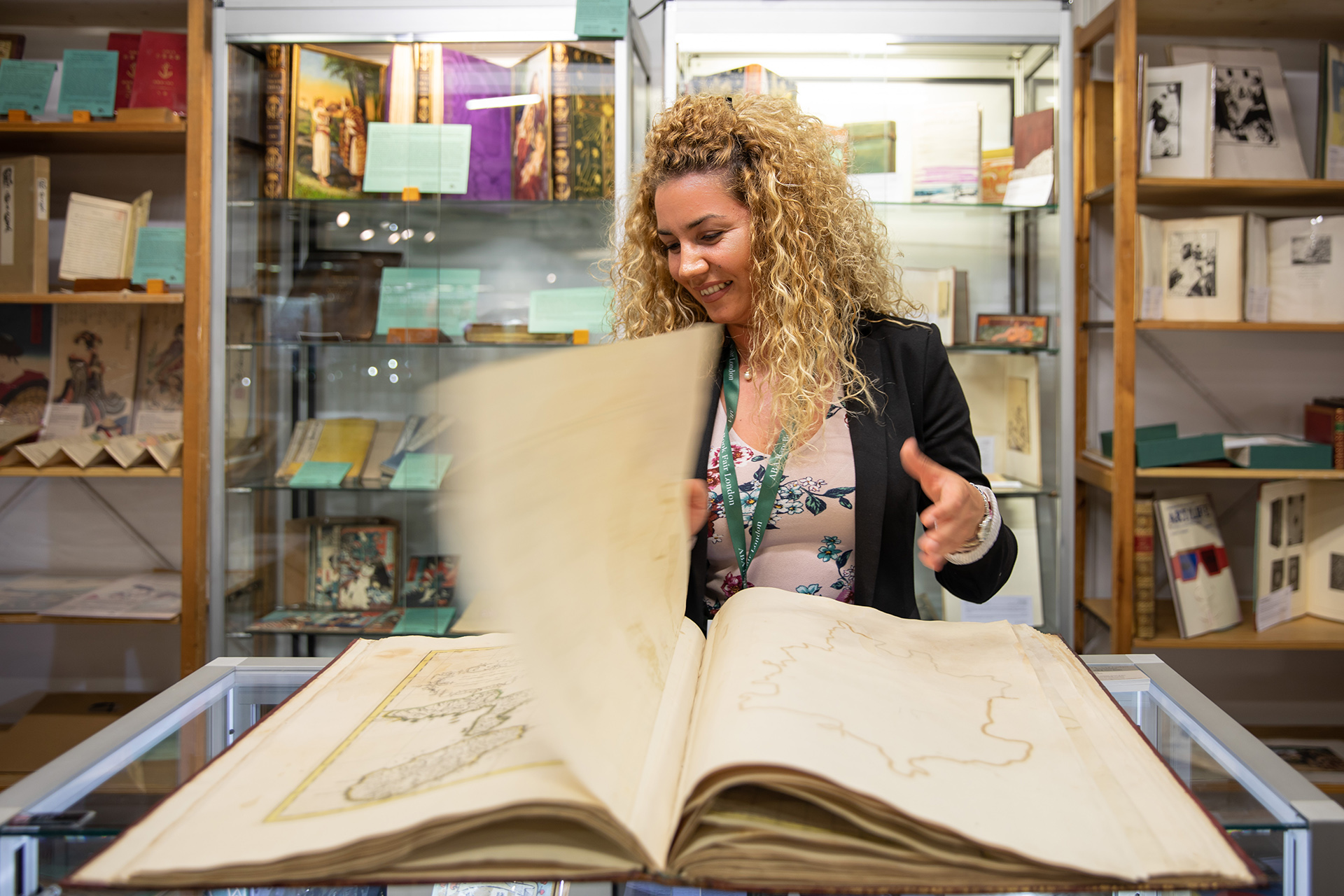 Firsts, London's Rare Book Fair returns for its 64th edition at Saatchi Gallery from 21-24 October 2021 showcasing hundreds of items. The Antiquarian Booksellers' Association's annual premier event offers visitors an unmissable opportunity to view and buy rare books, manuscripts, maps and works on paper from over eighty leading international booksellers, all within Saatchi Gallery's world-class spaces. As a established event in the book trade calendar, Firsts London has continued to attract collectors, institutions as well as enthusiasts from all around the world.
Download your complimentary Ticket for Two here.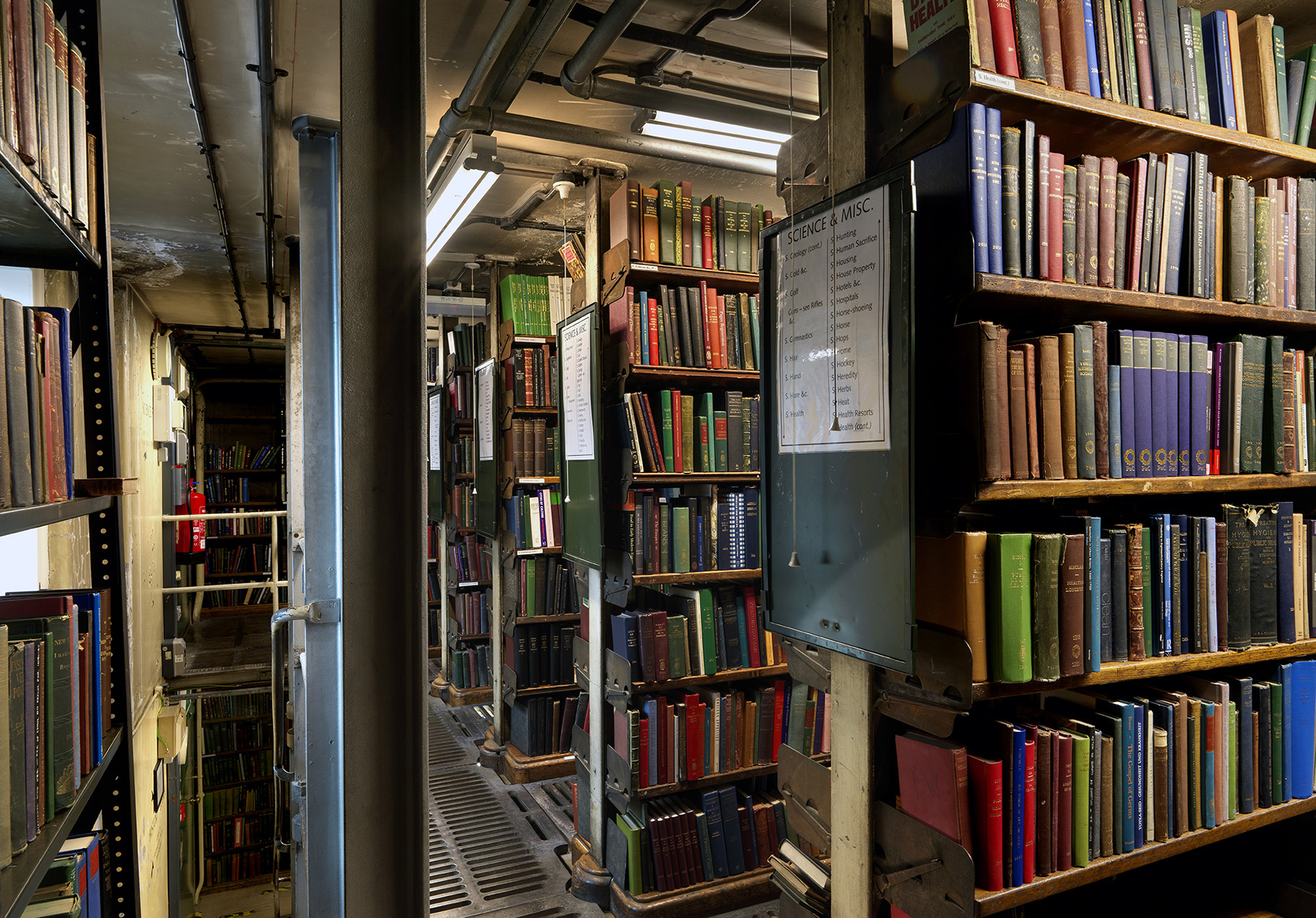 Associate Membership of The London Library
We are excited to have launched a new Associate Membership costing just £30 per month.
With access to over a million books and periodicals, a superb online offering and an unforgettable building in beautiful St. James's Square, The London Library is a magical place that has been at the heart of literature for over 175 years.
Founded in 1841 we are the world's largest independent lending library - a place of creativity and curiosity, where we seek to inspire and support readers, writers and scholars of all kinds. Today, 6,500 members of all ages and backgrounds, including some of the most familiar names in the literary world, find the Library's resources invaluable. We would love you to join them.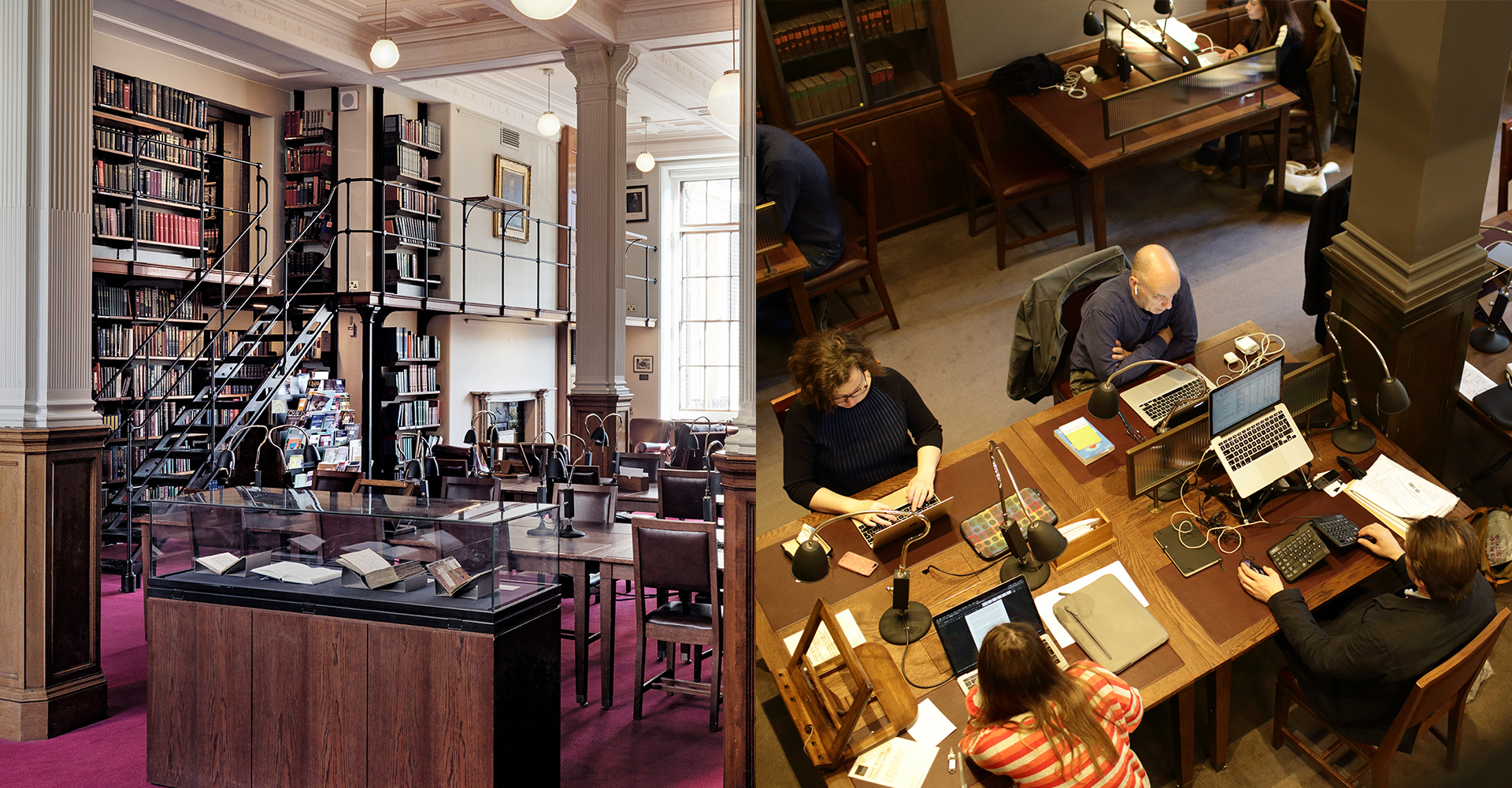 Associate Members have access to:
an incredible collection of 1 million books, with 6,000 more being added every year, almost all of which are available to browse on open shelves and borrow;

a postal loans service anywhere within Europe;
subscriptions to thousands of journals and periodicals and a wide range of digital resources;
beautiful and practical spaces in which to read and write, including five reading rooms and a large number of individual study areas, open to Associate Members at the times below (books may be collected at any time):
- Mondays and Tuesdays: 5.00pm-9.00pm
- Wednesdays: 5.00pm-5.30pm or 5.00pm-9.00pm when events in the Reading Room are compatible with maintaining member access to other parts of the Library.
- Thursdays and Fridays: 5.00pm-5.30pm
- Saturdays: 9.30am-5.30pm
day and weekly tickets to access the building at other times
View more benefits of membership.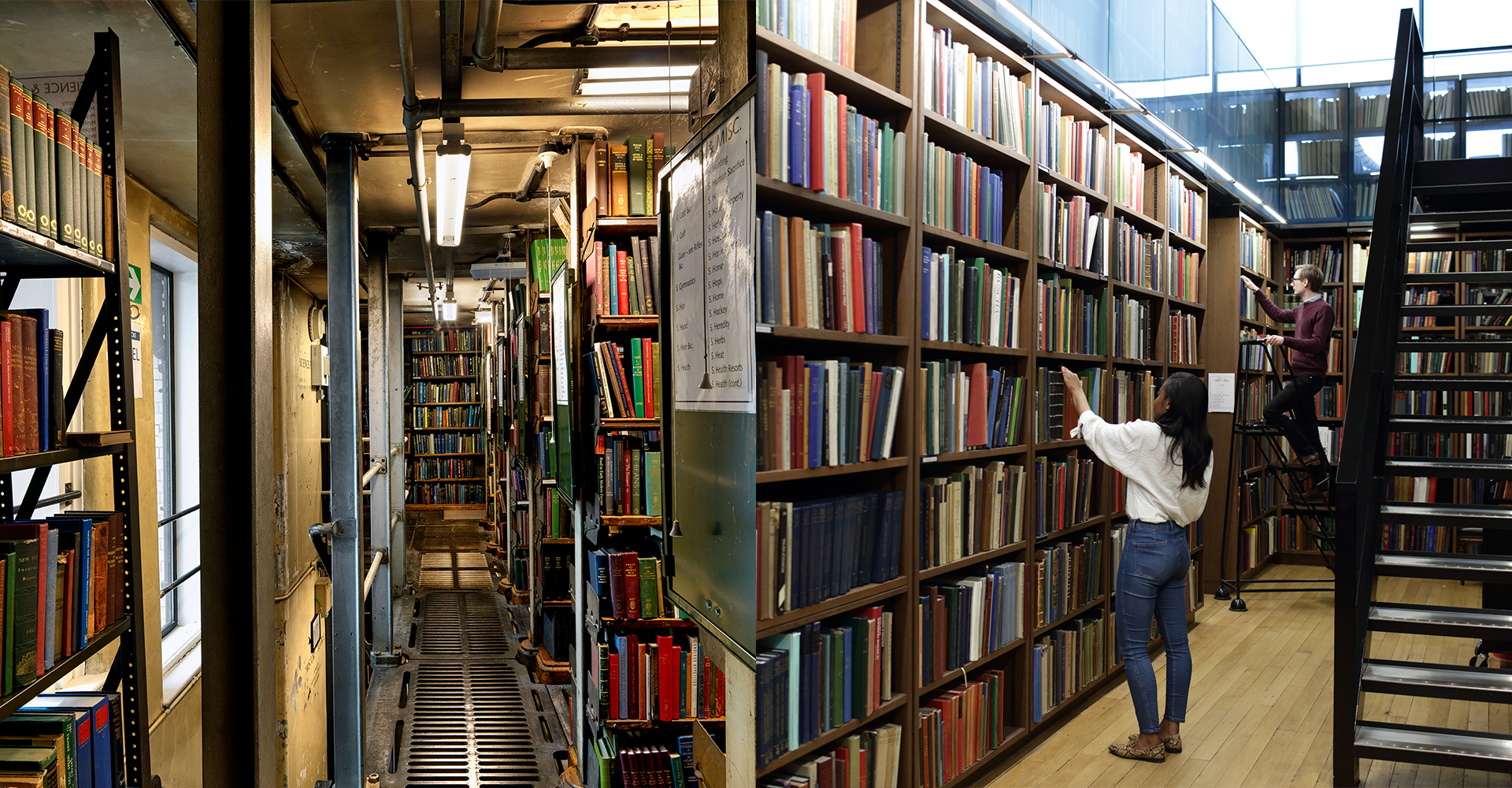 Your membership
Associate Membership costs just £30 per month, or just £335 when paying by annual Direct Debit.
Enter code LLG2 at checkout to receive a free London Library bag with your membership.
We also have other membership types available as well as gift memberships.
---
Sign up to our newsletter below for news, upcoming events and membership offers!
Subcategories