As the concerns and advice concerning the Coronavirus (COVID 19) increase, the Library is supporting and providing information for staff, monitoring the official advice and planning accordingly. The Library currently remains open as usual. However, there could be a time where we may need to close at short notice, for a short or longer period of time. In this situation updates will appear on our homepage on the website at londonlibrary.co.uk
Hand sanitiser pumps have been installed in all the staff areas and dispensers have been placed in the Issue Hall for use by both staff and members at this transactional area. Extra cleaning is also being undertaken and our cleaning supplier has an emergency specialist team to hand, to disinfect the Library in the event of the virus presenting onsite.
It is Library policy that staff follow current government advice with regards to self-isolation. To support staff and encourage transparency any member of staff affected will be paid for this time and it will not be taken as annual leave.
Members are asked to ensure that they are aware of the common symptoms, stay abreast of up to date information and strictly follow government advice.
Although there is no current plan to change the operation of the Library, postal loans are available to all members wishing not to attend in person. Please feel free to contact the Library if you would like more information on this.
Thank you for your continued help during this time.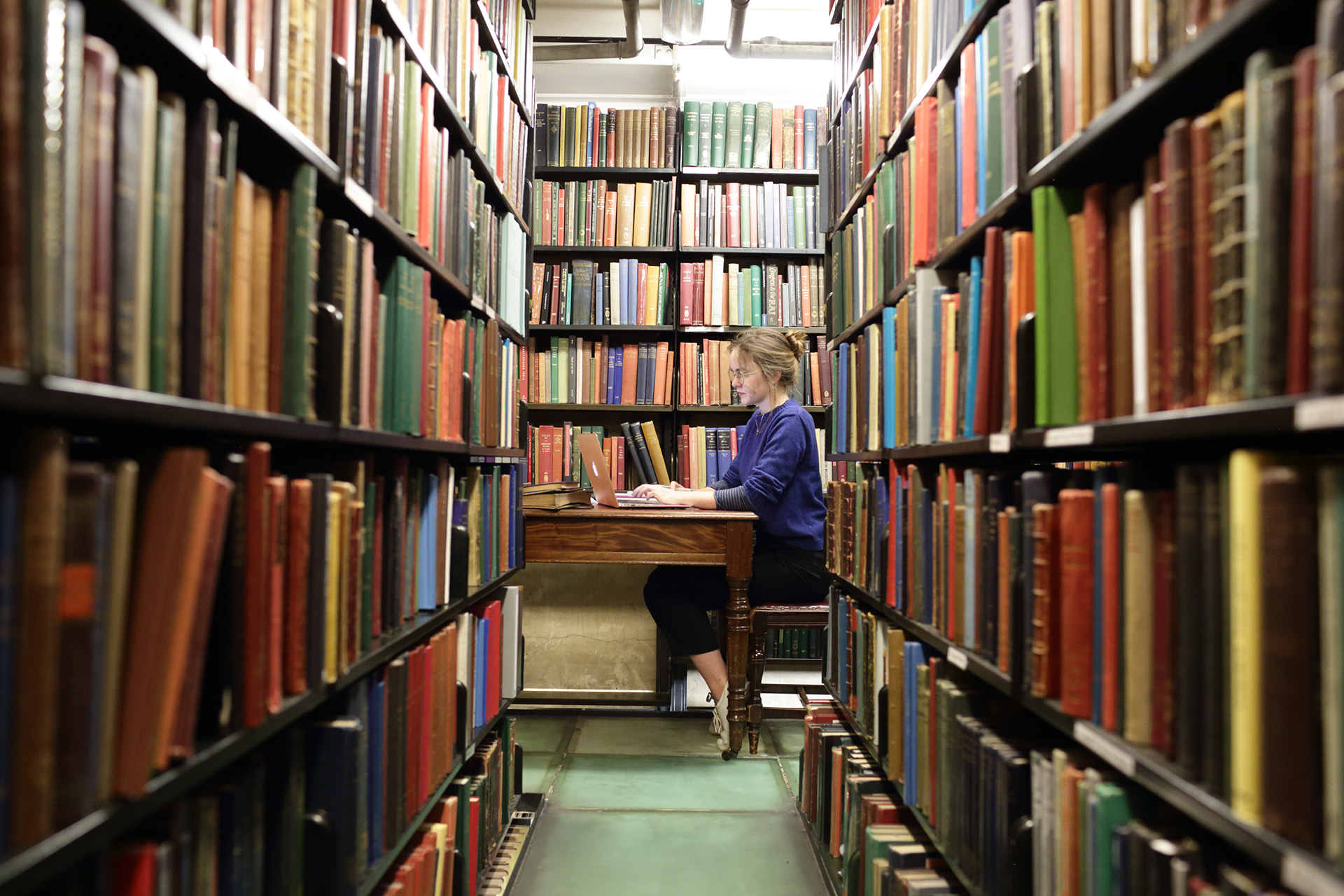 The London Library Subsidised Schools Membership Pilot
Thank you for your interest in The London Library Subsidised Schools Membership Pilot.
This pilot is a unique opportunity which offers state schools fully subsidised school membership of the Library for the full year.
With its unparalleled collection of over 1 million volumes spanning 200 subject areas, unlimited access to over 1,000 online journals and beautiful workspaces, membership of the Library is a valuable asset to any school.
We currently have over fifty schools in membership. Many of these use the Library on a regular basis and benefit from bespoke support with study and research needs - ranging from EPQ group study sessions organised by our knowledgeable Librarian staff, to help with the research needs of individual students.
'Membership of the London Library is a great asset for our Sixth Form students - especially those undertaking independent research for coursework or an EPQ. Having access to online resources such as JSTOR helps them find the latest research on their topics, enabling them to gain insights which are current and fresh.' - current London Library school member
The Subsidised Schools Membership Pilot has been made possible through the generous support The London Library has received from a number of anonymous donors. The scheme has not received any public funding.
Applications for the Subsidised Schools Membership Pilot are open to any state schools with pupils above 16. Applicants should have a clear idea of how they wish to use the Library to achieve this aim.
The closing date for applications is 12pm on 30 June 2020 (please note, this has been extended from the original date).
If you would like to apply, please email Charlotte Beskeen at This email address is being protected from spambots. You need JavaScript enabled to view it. to request an application form.
For any questions regarding your application please contact Charlotte by phone on 020 7766 4722 or on the email address above.
We look forward to receiving your application and good luck!
Read more: The London Library Subsidised Schools Membership Pilot
Hansard Online
Full text of Hansard from 1803 to now, Commons and Lords. If you have a specific citation, go to Find by Volume and Column Number at the bottom of the page - you need to select the series number as well. Without a citation, you will find that the basic search function is rather inflexible because it is based on the structure of Hansard's data. You can search for a particular debate or speaker, or by date, or using a keyword or string of words. Be aware that the site defaults to the most recent five years unless you click All Years, and refine the date range by typing in start and end date.
Hansard at Huddersfield
Launched in 2019, this web resource is easier to use and is designed to help you search thematically, e.g. to find out how often, or when, a particular topic has been debated across a period of time. Find out more, including sample searches, in these blog posts: History of Parliament and LSE
UK Parliament website
Content on the website includes:
Debates
Parliamentary Questions (oral and written)
Statements (oral and written)
Urgent questions and Private Notice Questions
Business statements and questions
Members' oral contributions from both Chambers, Westminster Hall and Lords Grand Committee
Bills, Acts and Church Measures
Laid papers including laid Statutory Instruments, Command Papers,
House of Commons Papers and House of Lords Papers
Select Committee Reports
House of Commons Select Committee evidence
Early Day Motions
Research Briefings
The advanced search is good and allows you to narrow down by date, member, house, session, etc. It is tucked away – go to Using this website at the bottom of the home page, then Search help, then Search Parliamentary Material.
Use the Search box at the top of the home page if you want a simple keyword search to find information such as MPs contact details, recess dates, visiting information.
Legislation
Managed by The National Archives, this is the official website for UK legislation, revised and as enacted from 1267 to the present. To find an item of legislation you can browse by legislation type and category or use the advanced search for title or keyword in text. Useful notes on citation and numbering, the difference between primary and secondary legislation, etc.
British History Online
Primary and secondary sources on mediaeval and modern history of Great Britain and Ireland, including local and urban history, and historical Ordnance Survey maps. Useful subject guides.
Most of the State Papers are on BHO, also House of Commons Journals 1547-1699 and House of Lords Journals 1509-1793. Be aware when searching the Journals that that many peers in the House of Lords Journals have titles which are the same as places, and that each day's proceedings begin with a list of the peers present on that day, resulting in a large number of hits. Names are often spelled in non-standard ways. Titles may be partly in Latin and abbreviated: e.g. the archbishop of York is referred to as Archiep[iscop]us Eb[orac]orum before the Civil War, though after it the names of places and then titles gradually change to English.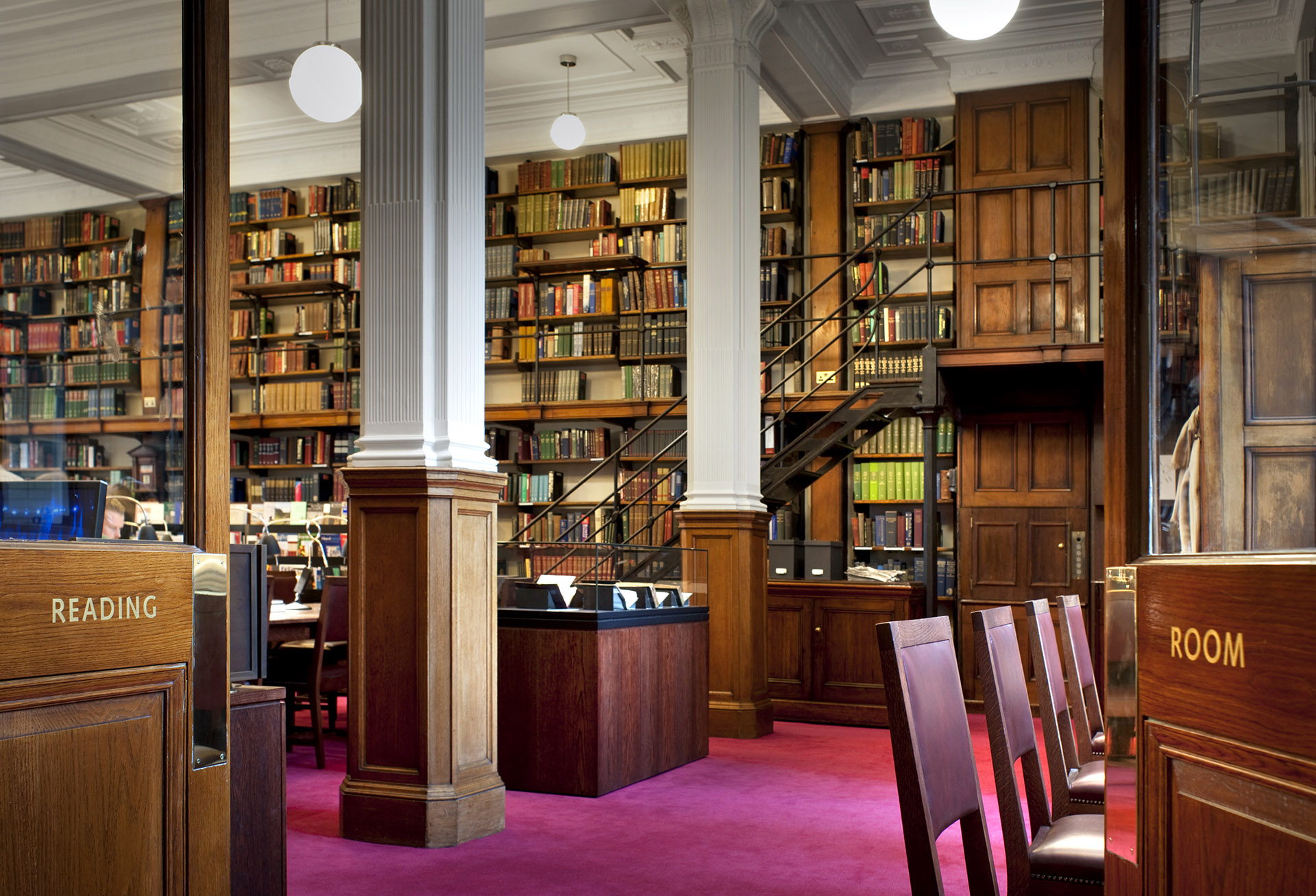 Each month the guest will be in conversation with The London Library's Director, Philip Marshall and will delve into the Library's archive and collection to uncover treasured books and nuggets of historical detail about the guest's book choices.
The London Library Podcast is a celebration of books and the ideas they inspire and a personal love letter from each guest to the books that have been most influential to them.
Listen to the podcast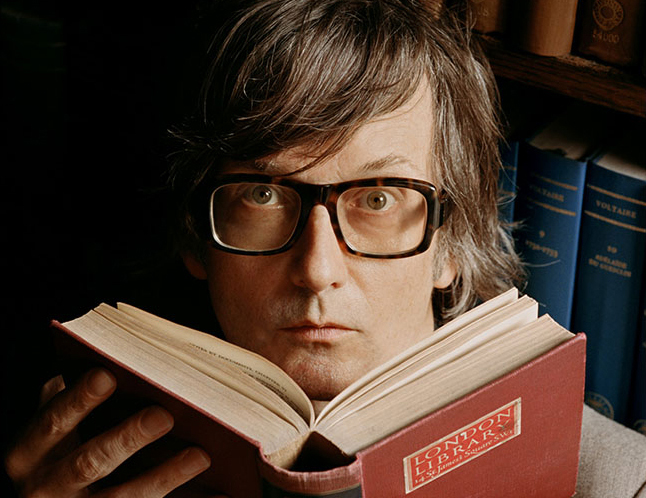 Episode 7: Jarvis Cocker
For the latest in our podcast series, recorded just before the Library building closed, we are delighted to welcome musician, broadcaster and editor Jarvis Cocker.
For his podcast, Jarvis introduced five books that that have been particularly influential to him:
The first is Grimm's Household Tales. For Jarvis there was something particularly appealing about the way the tales were collected rather than written from scratch. In complete contrast is Richard Brautigan's Sombrero Fallout, a chance find picked up in a secondhand book shop.
Jarvis' next choice The Heart is a Lonely Hunter by Carson McCullers, made an equal impression as characters imagine their lives away from the drab world they inhabit, and find ways to relate and pour out their feelings. Homo Deus by Yuval Noah Harari "haunted me for quite a time". Jarvis had chosen it on holiday "but it isn't beach reading and it actually really frightened me".
Jarvis's final podcast choice is The Book of the Secrets by Bagwhan Shree Rajneesh. He had been fascinated by the lurid Netflix documentary The Wild, Wild Country - about the movement creating a lavish settlement in Oregon. But he was more intrigued about the unanswered question of why the movement was so popular and what it had to say about approaching the mental overstimulation of 21st century life.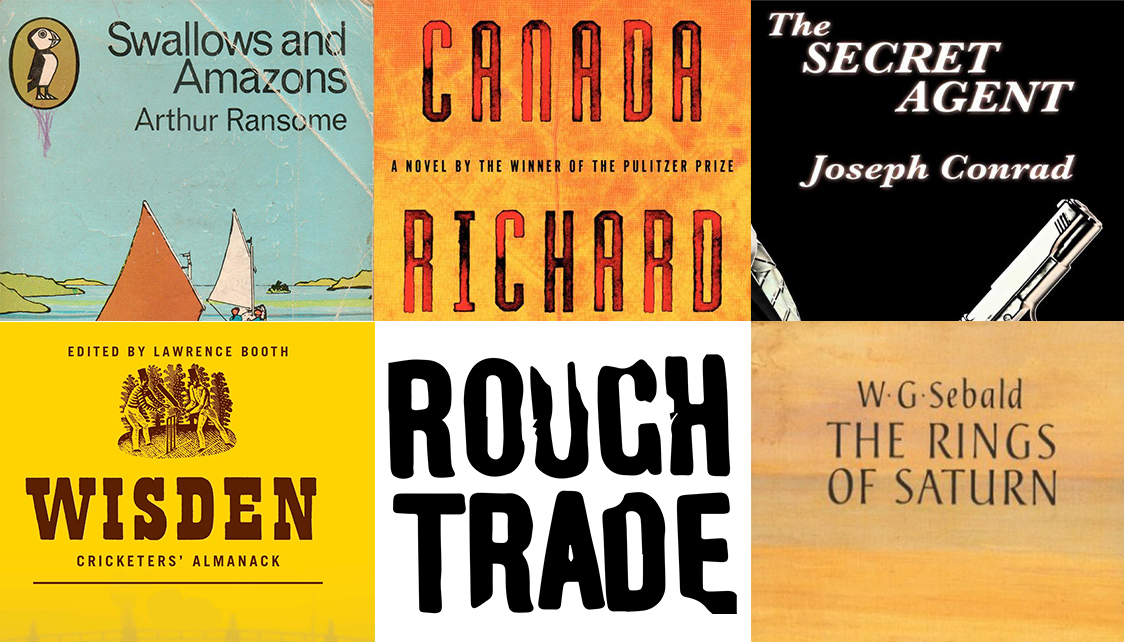 Episode 6: Nigel House
The latest London Library podcast features Rough Trade's Nigel House who takes us through the books that have made an impact on him throughout his life including Swallows and Amazons by Arthur Ransome, Wisden Cricketers' Almanack, The Secret Agent by Joseph Conrad, Canada by Richard Ford and The Rings of Saturn by WG Sebald.
---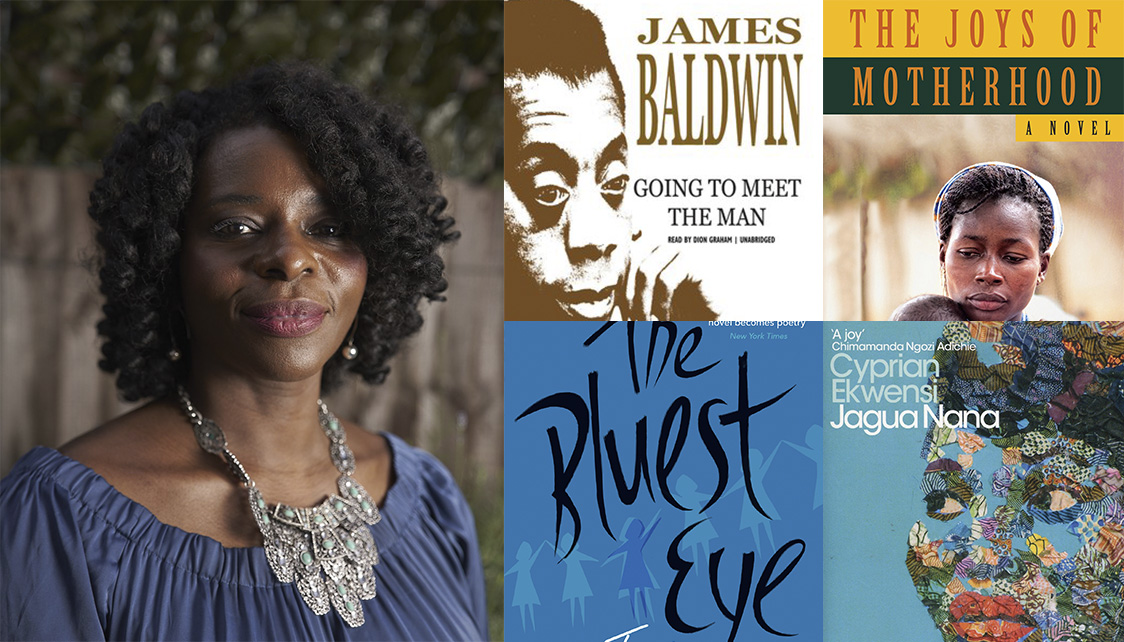 Episode 5: Valerie Brandes
In episode 5 of The London Library Podcast, we are joined by Valerie Brandes, the founder and publisher of diversity-focused, independent publishing house Jacaranda Books.
Valerie talks about identity, motherhood and the books that have shaped her life and career - from moving to America, then back to Hackney and setting up her own publishing business. As well as Jacaranda's Twentyin2020 initiative, which The London Library is currently supporting, promoting Black British writing through exclusively dedicating a year of publishing output to 20 Black British writers.
---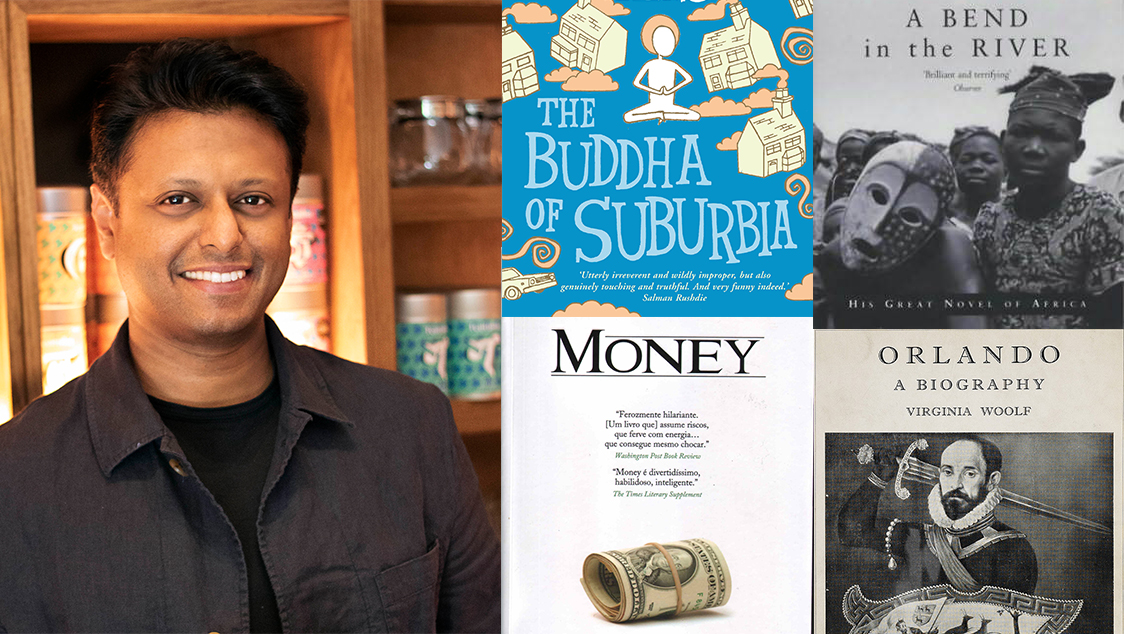 Episode 4: Ahsan Akbar
For the fourth episode of The London Library Podcast we are joined by Ahsan Akbar - a London Library member, poet, co-founder of the Dhaka Literary Festival and owner of Teatulia tea shop and bar in Covent Garden.
In conversation with The London Library's Director, Philip Marshall, Ahsan discusses the books that have shaped his life, including The Buddha of Suburbia by Hanif Kureishi; A Bend in the River by V S Naipaul; Money by Martin Amis; Virginia Woolf's Orlando and Reunion by Fred Uhlman.
---

(Image Rick Pushinsky)
Episode 3: Neil Pearson
Philip Marshall talks to actor and rare book dealer Neil Pearson about five books that have shaped his life, schooling and various career choices.
His book selection includes the Jennings series, Henry Miller and Hard Rain Falling by Don Carpenter.
---

Episode 2: Harriet Evans
This month we're delighted to be joined by London Library member and Sunday Times Top Ten bestselling author, Harriet Evans.
Harriet's book choices include: The Lion, The Witch and The Wardrobe by CS Lewis; The Secret Diary of Adrian Mole, Aged 13 ¾ by Sue Townsend, The Light Years by Elizabeth Jane Howard and I Capture the Castle by Dodie Smith.

Episode 1: Hallie Rubenhold
Hallie Rubenhold's book choices are: Little House on the Prairie by Laura Ingalls Wilder; Les Miserables by Victor Hugo; The Family, Sex and Marriage in England, 1600 - 1800 by Lawrence Stone; Clarissa by Samuel Richardson and Fingersmith by Sarah Waters.
As well as discussing these books and what they mean to her, Hallie Rubenhold looks at the reaction to her bestselling The Five, including the trolling she's received from Ripperologists, the need to tell lost women's voices from history and gives a glimpse of the history behind the books that have shaped her
Subcategories