The London Library is collaborating with the Bloomsbury Institute, the public events series created by Bloomsbury Publishing, on a series of events this summer and autumn.
The London Library and the Bloomsbury Institute are delighted to be working together on a vibrant series of literary occasions, which will embrace the strengths of the Library's 1 million-strong lending collection and the excellence of Bloomsbury's publishing.
The first three events, featuring Bloomsbury authors Diane Atkinson, Mohammed Hanif and Agnès Poirier, will be held in the elegant Reading Room of the London Library in 2018 before an audience of avid readers, writers and academics, and will be followed in early 2019 by events at Bloomsbury's elegant headquarters on Bedford Square.
Philip Marshall Director of The London Library comments:
"We are delighted to be working with the Bloomsbury Institute, an independent publisher with an inspiring range of books and authors. The series of events we have co-curated promises to be thought-provoking and entertaining and we are excited to welcome new audiences into The London Library, a place of inspiration for so many. We look forward to continuing our collaborative work with the Bloomsbury Institute over the years to come."
Nigel Newton, Founder and Chief Executive of Bloomsbury Publishing comments:
"I'm very pleased about this new partnership of the Bloomsbury Institute with The London Library. As a library where many Bloomsbury authors research and write their books, this collaboration is a good one. We look forward to staging author events together in the months and years to come."
The London Library and Bloomsbury Institute Events Programme:
5 July 2018, The London Library
Marking the centenary of female suffrage, Diane Atkinson discusses her definitive history Rise Up Women!, charting women's relentless fight for the vote through the lives of those who took part.
Diane Atkinson is the author of two illustrated history books and three biographies and is a regular lecturer and commentator on the suffragettes at conferences, literary festivals and in the media.
11 October 2018, The London Library
Dubbed 'Pakistan's brightest voice' by the Guardian, bestselling prize-winning author, Mohammed Hanif, discusses his brand new novel, Red Birds, a powerful work about war, family and love.
Mohammed Hanif was born in Okara, Pakistan. His first novel, A Case of Exploding Mangoes, was longlisted for the Man Booker Prize, shortlisted for the Guardian First Book Award and won the Commonwealth Writers' Prize for Best First Novel. His second novel, Our Lady of Alice Bhatti, was shortlisted for the 2012 Wellcome Prize. He writes regularly for The New York Times, The New Yorker, BBC Urdu, and BBC Punjabi.
8 November 2018, The London Library
Agnès Poirier paints a captivating portrait of those who lived, loved, fought, played and flourished in Paris between 1940 and 1950 and whose intellectual and artistic output still influences us today.
Agnès Poirier is a Paris-born and London-educated journalist, writer, critic and broadcaster. She is an authority on the different ways in which France and Britain do things, a topic she frequently discusses on the BBC, Sky News and CNN and writes about in, among others, The Observer, The Times, Marianne, Télérama and L'Espresso
All events are open to The London Library members and non-members. To find out more and to book tickets, visit: http://www.londonlibrary.co.uk/about-us/whats-on
Read more: THE LONDON LIBRARY UNVEILS PARTNERSHIP WITH THE BLOOMSBURY INSTITUTE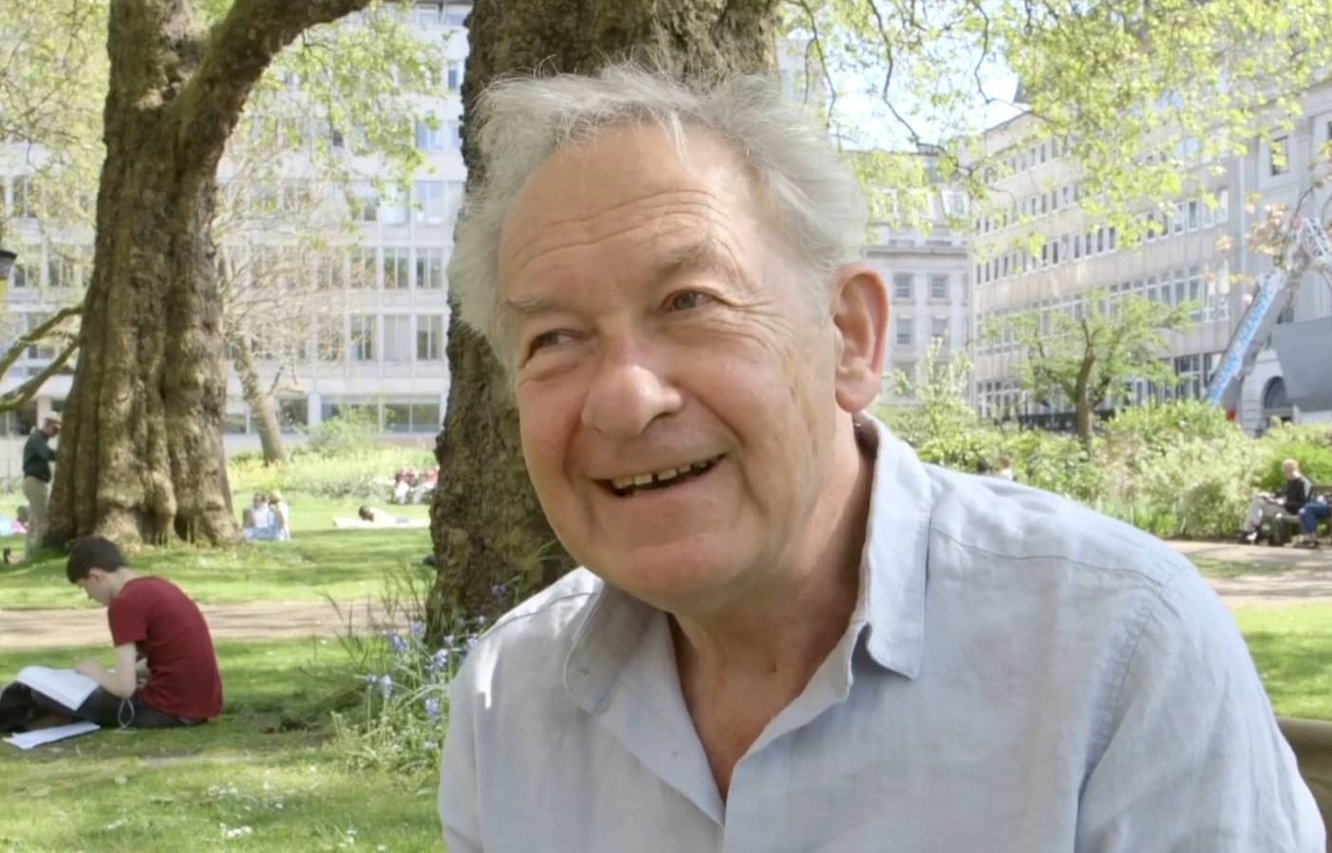 We're delighted that historian and broadcaster Simon Schama and novelist Kazuo Ishiguro have been honoured with knighthoods in the June Birthday Honours list. Both are longstanding members and supporters of The London Library - Simon Schama joined as a life member in 2004 and Kazuo Ishiguro has been a member since 1985.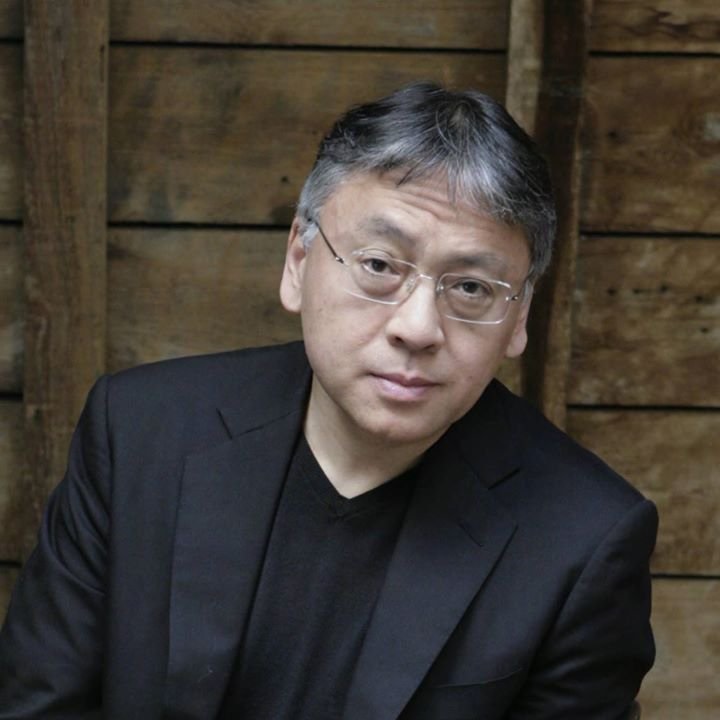 Kazuo Ishiguro's knighthood follows the award made to him last year of the Nobel Prize in Literature - making him the tenth London Library member to win the nobel Prize since it was founded in 1901.
Wonderful news that these great friends of the Library have been honoured in this way!
ALAN SCOTT BELL (1942-2018)
It is with great sadness that the Library learned of the death on Tuesday 24th April of Alan Bell who was the Librarian here from 1993-2002.
Alan became Librarian following a distinguished career in collection development that began on graduation from Selwyn College, Cambridge with his appointment as Assistant Registrar to the Royal Commission on Historical Manuscripts, and included fifteen years as Assistant Keeper at the National Library of Scotland (1966–81) and twelve years as Librarian at the University of Oxford Rhodes House Library (1981–93).
Alan had joined The London Library as a member in 1983 and was appointed Librarian in 1993 on the retirement of Douglas Matthews. He played a key role in the continued development and expansion of the Library's collections and his tenure coincided with a period of considerable change as the Library tackled a series of significant building projects and embraced computerised cataloguing and Internet use. The Anstruther Wing (enabled by a major donation from Ian Anstruther) had recently been opened and the Drue Heinz Literary Fund had been established (the gift of a major endowment from Vice-President Drue Heinz, who died earlier this month). Alan helped ensure that both these generous gifts were able to fulfil their potential. Over 40,000 rare and vulnerable volumes were transferred into the safe storage of the Anstruther Wing, while the Drue Heinz Literary Fund has already enabled the Library to acquire thousands of books.
Alongside his highly successful library career, Alan actively pursued wider literary and antiquarian interests. He was a regular reviewer in the TLS and other London journals and his work for publication included a biography of Sydney Smith (1980), editing The Letters of Henry Cockburn and contributing to Histories of Oxford University and the Oxford University Press. He was appointed a Visiting Fellow at All Soul's College, Oxford in 1980 and from 1993 worked as an advisory editor on the Oxford Dictionary of National Biography. Following his retirement he continued his literary projects including providing editorial assistance with the Oxford edition of The Complete Works of Evelyn Waugh.
For much of his time at The London Library, Alan was assisted in his work by the then Deputy Librarian, Inez Lynn, who succeeded him on his retirement in January 2002. Inez commented: "Alan brought a deep knowledge of books, writers and scholarship to the role of Librarian and embraced new technology with enthusiasm. Always generous with his assistance to writers and scholars, he was also exceptionally generous in allowing his senior staff to develop their own ideas for the Library and to bring them to fruition, taking real pleasure in their professional development."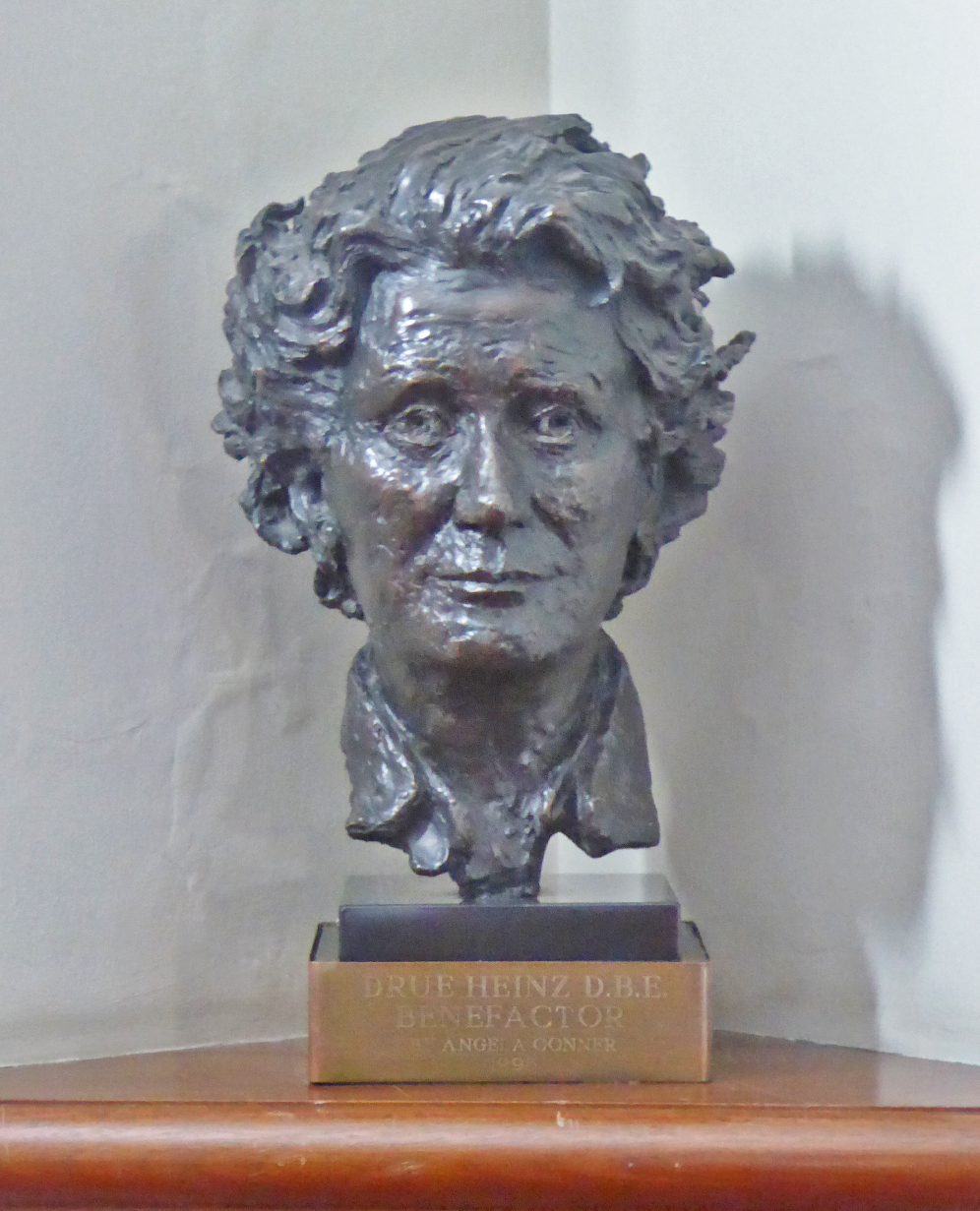 The London Library was very saddened to hear of the death on 30th March of Drue Heinz, an internationally renowned Patron of the arts and literature, and a great supporter of the Library.
Mrs Heinz was a dedicated Vice-President and held an honorary post on the Library's international supporters' group, the International Friends of The London Library (IFLL). A generous benefactor, she enabled the Library to transform extensive areas of the building and its facilities as part of the RIBA-award refurbishment project carried out by architects Haworth Tompkins earlier this decade. The Drue Heinz Literary Fund that she endowed has played an important role in enabling the Library to expand and develop its collection - nearly 10,000 books have been acquired so far through resources provided by the Fund.

Mrs Heinz's support of the arts and literature internationally and elsewhere in the UK has been extensive.

She endowed the Drue Heinz Chair in American Literature at St John's College, Oxford, and the Drue Heinz Literature Prize at the University of Pittsburgh. In 1983, she founded the Hawthornden Literary Retreat, an international retreat for writers. In 1971 she co-founded Ecco Press and also served as publisher of The Paris Review from 1993 to 2008. Her numerous roles included serving as a fellow of the Royal Society of Literature, trustee of the Royal Academy of Arts and a council member of the Rothermere American Institute at Oxford. Mrs Heinz was also an active board member of the Metropolitan Museum of Art, the MacDowell Colony, the Pierpont Morgan Library, the American Academy in Rome and served on the International Council of the Museum of Modern Art.

In 1995, she was named an Honorary Dame Commander of the Order of the British Empire.

Howard Davies, Chair of The London Library, commented: "Drue Heinz was an internationally-renowned patron of the arts and literature and a generous supporter of The London Library. She will be greatly missed."
Subcategories