Historic Houses Members & The London Library
The London Library is delighted to offer Historic Houses House Members and Next Generation Members 15% off London Library membership for yourself or as a gift, valid until 15/09/2019*
With access to over a million books and periodicals, a superb online offering and an unforgettable building in beautiful St. James's Square, The London Library is a magical place that has been at the heart of literature for over 175 years.
Founded in 1841 we are the world's largest independent lending library - a place of creativity and curiosity, where we seek to inspire and support readers, writers and scholars of all kinds. Today, 6,500 members of all ages and backgrounds, including some of the most familiar names in the literary world, find the Library's resources invaluable.
Elegant reading rooms and memorable architecture combine with an extraordinary history to make the Library a unique place in which to study, to write and to discover.
Members have access to:
an incredible collection of 1 million books, with 6,000 more being added every year, almost all of which are available to browse on open shelves and borrow;

a postal loans service anywhere within Europe;

subscriptions to thousands of journals and periodicals and a wide range of digital resources;

expert staff, always on hand to assist with enquiries;

beautiful and practical spaces in which to read and write, including five reading rooms and a large number of individual study areas, open six days a week with late night openings.
View all of the benefits of membership.
--

Your membership
With this very special offer:
Full membership costs under £38 per month;
16-26 year olds and partners of existing members pay under £19 a month;
Associate membership costs around £25 a month;
Remote Access membership is just over £20 a month.
Use code 15WriteShine at checkout.
--
Newsletter
If you're not ready to join but you want to stay in touch, our e-newsletter is a great way to receive regular updates on news and events taking place at the Library.
To subscribe, please enter your email address.
*Terms and conditions apply
Introductory offers are for new members and cannot be used by current or renewing London Library members or anyone who has been in London Library membership in the last 24 months.

Introductory offers apply to London Library membership only and cannot be transferred to other London Library products and services.

Introductory offers are each applicable for a set period of time.

The London Library reserves the right to earlier terminate, withdraw or refuse any introductory offer any time without prior notice and with no liability.

At the end of the introductory membership period, usually 12 months, London Library membership is renewable at the standard rate for the applicable category of membership.
The London Library promises to respect and protect any personal data you share with us. Your information is used to administer your membership, personalise your experience of the Library and communications, and provide you with the goods or services you have requested. If you are over 18 we may, in some instances, analyse your data and obtain further publicly available data to help us make our communications more appropriate and relevant to your interests, and anticipate whether you might want to support us in the future.
You can opt-out of most communications or the ways in which we process your data by contacting This email address is being protected from spambots. You need JavaScript enabled to view it.. For full details of how we collect, store, use and protect your data, see our Privacy Policy at www.londonlibrary.co.uk/privacypolicy.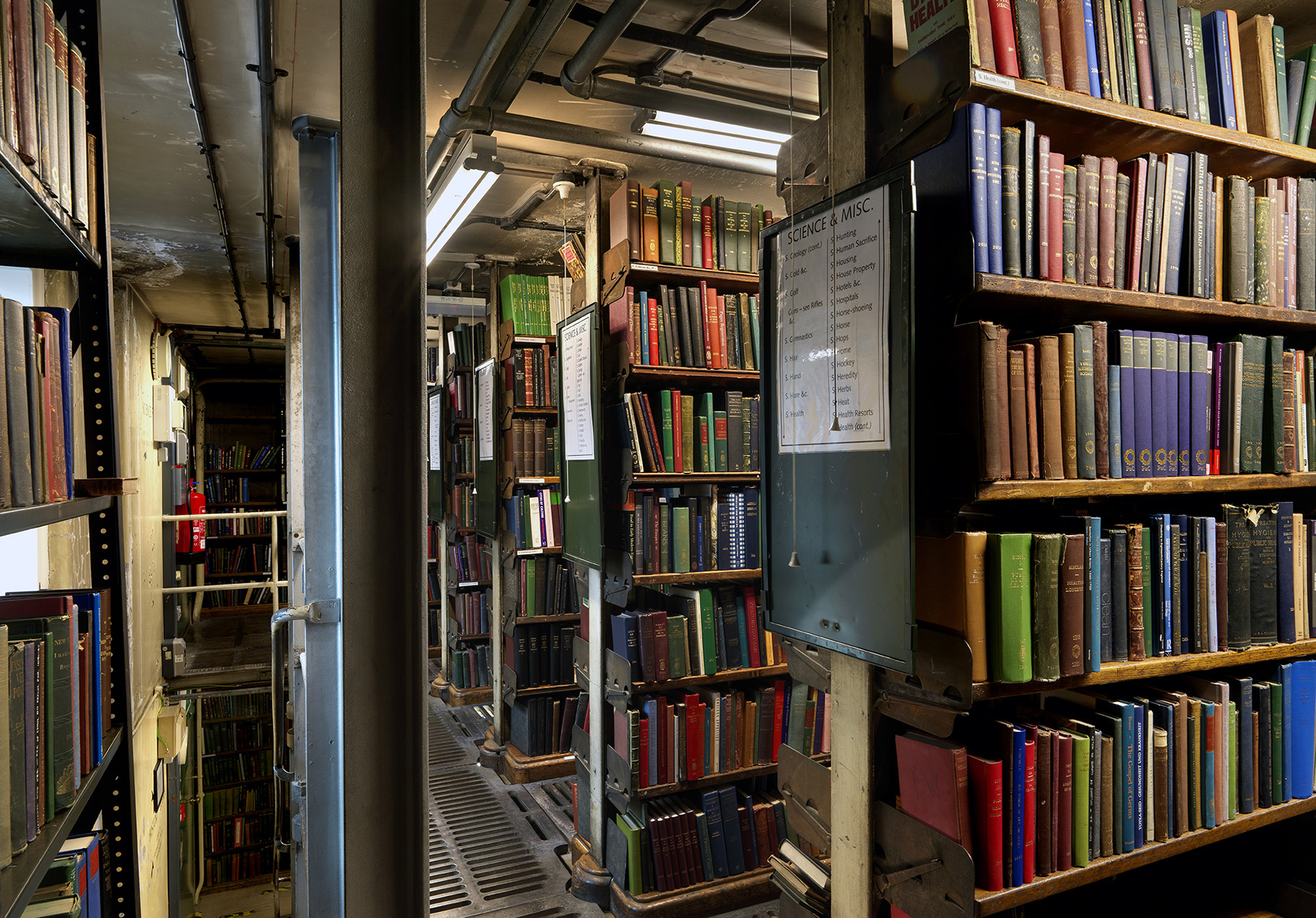 We have been looking at summers past – mining the borrowing records to compile the list of July and August's 20 most borrowed books (Fiction and non-Fiction) over the past ten years.
Here's what we found:
FICTION
Wolf Hall, Hilary Mantel (London: Fourth Estate, 2009)
Journey Into Fear, Eric Ambler (London: Hodder and Stoughton, 1940)
Mrs Palfrey at the Claremont, Elizabeth Taylor (London: Chatto & Windus, 1971)
The Siege of Krishnapur: a novel, J.G. Farrell (London: Weidenfeld and Nicolson, 1973)
A Sport and a Pastime, James Salter (New York: Modern Library, 1995)
The Mandelbaum Gate, Muriel Spark (London: Macmillan, 1965)
An Officer and a Spy, Robert Harris (London: Hutchinson, 2013)
Stoner, John Williams; with an introduction by John McGahern (London: Vintage Books, 2003)
The Stranger's Child, Alan Hollinghurst (London: Picador, 2011)
Nocturnes: Five Stories of Music and Nightfall, Kazuo Ishiguro (London: Faber, 2009)
Scoop: A Novel, Evelyn Waugh (London: Eyre Methuen, 1978)
Orlando: A Biography, Virginia Woolf (London: Leonard and Virginia Woolf at the Hogarth Press, 1928)
The Wedding Group, Elizabeth Taylor (London: Chatto & Windus, 1968)
The Radetzky March, Joseph Roth; translated by Eva Tucker (Harmondsworth : Penguin, 1984)
The Buried Giant, Kazuo Ishiguro (London: Faber & Faber, 2015)
The Green Hat: a romance for a few people, Michael Arlen (London: Collins, [1924])
Atlas Shrugged, Ayn Rand (New York: Signet, c1992)
The Bell Jar, Sylvia Plath (London: Faber, 1996)
Excellent Women, Barbara Pym (London: Cape, 1952)
Some Hope, Edward St. Aubyn (London: Heinemann, 1994)
NON-FICTION
Iron Kingdom: The Rise and Downfall of Prussia, 1600-1947, Christopher Clark (London: Allen Lane, 2006)
Cairo in the War, 1939-1945, Artemis Cooper (London: Hamish Hamilton, 1989)
The Long Weekend: life in the English Country House between the wars, Adrian Tinniswood (London: Jonathan Cape, 2016)
Between the Woods and the Water: on foot to Constantinople, Patrick Leigh Fermor (London: John Murray, 1986)
A Time of Gifts: on foot to Constantinople: (London: John Murray, 1977)
East West Street: on the origins of genocide and crimes against humanity, Philippe Sands (London: Weidenfeld & Nicolson, 2016)
Outsider: always almost: never quite: an autobiography, Brian Sewell (London: Quartet, 2011)
The Wartime Journals, Hugh Trevor-Roper; edited by Richard Davenport-Hines (London: I. B. Tauris, 2012)
Vanished Kingdoms: the history of half-forgotten Europe, Norman Davies (London: Allen Lane, 2011)
Hugh Trevor-Roper: the biography, Adam Sisman (London: Weidenfeld & Nicolson, 2010)
Bloody Victory: the sacrifice on the Somme and the making of the twentieth century, William Philpott (London: Little, Brown, 2009)
A View from the Foothills: the diaries of Chris Mullin, Chris Mullins, edited by Ruth Winstone (London: Profile Books, 2009)
The Fall of Rome; and the end of civilization, Bryan Ward-Perkins (Oxford: Oxford University Press, 2005)
The last Bourbons of Naples: (1825-1861), Harold Acton (London: Methuen, 1961)
Religion and the Decline of Magic: studies in popular beliefs in sixteenth and seventeenth century England, Keith Thomas (London: Weidenfeld and Nicolson, 1971)
Gladstone, Roy Jenkins (London: Macmillan, 1995)
Citizens: a chronicle of the French Revolution, Simon Schama (London: Viking, 1989)
Capital in the Twenty-first Century, Thomas Piketty; translated by Arthur Goldhammer (Cambridge Mass; London: Belknap Press of Harvard University Press, 2014)
One Hundred Letters from Hugh Trevor-Roper, edited by Richard Davenport-Hines and Adam Sisman (Oxford: Oxford University Press, 2014)
An English Affair: sex, class and power in the age of Profumo, Richard Davenport-Hines (London, Harper Press, 2013)
Cahoots Event Offer Terms & Conditions
The competition is open to all attendees of the Cahoots event at The London Library, including members but except The London Library employees.

There is no entry fee and no purchase necessary to enter this competition.

Entrants agree to the use of their email by The London Library for marketing purposes. Email addresses will not be passed to any third parties. Entrants may unsubscribe at any time.

By entering this competition, an entrant is indicating his/her agreement to be bound by these terms and conditions.

Only one entry will be accepted per person. Multiple entries from the same person will be disqualified.

Closing date for entry is Thursday 27 June 2019.

No responsibility can be accepted for entries not received.

The rules of the competition and how to enter are as follows: People must clearly write their email address on a slip of paper or keep in touch card and place it in one of the boxes.

Tickets for events must be booked in advance by emailing This email address is being protected from spambots. You need JavaScript enabled to view it., the winner may bring one guest to each event but tickets are non-transferable.

The London Library reserves the right to cancel or amend the competition and these terms and conditions without notice. Any changes to the competition will be notified to entrants as soon as possible.

The prize is one year of 2x complimentary tickets to public events taking place at The London Library. London Library events being held elsewhere are not included within the prize.

The prize is as stated and no cash or other alternatives will be offered.

The winner will be chosen at random.

The winner will be notified by email within 28 days of the closing date (10pm 27 June 2019). If the winner cannot be contacted or does not claim the prize within 14 days of notification, we reserve the right to withdraw the prize from the winner and pick a replacement winner.

The London Library will liaise with the winner regarding booking tickets to events.

The winner agrees to the use of his/her name and image in any publicity material. Any personal data relating to the winner or any other entrants will be used solely in accordance with current UK data protection legislation.

Entry into the competition will be deemed as acceptance of these terms and conditions.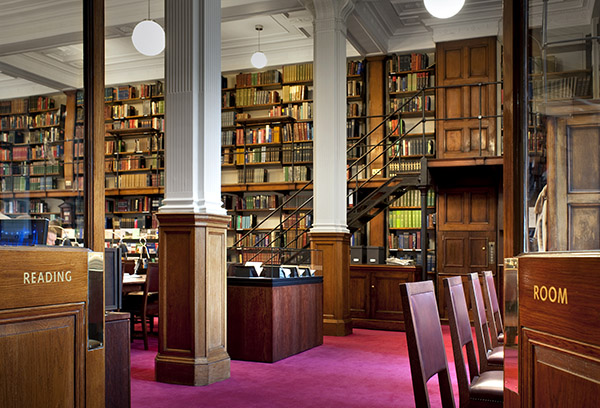 Thank you for signing up to our newsletter.
We send a newsletter each month with information on upcoming events, Library news, special offers and updates from our partners. We hope you enjoy reading them.