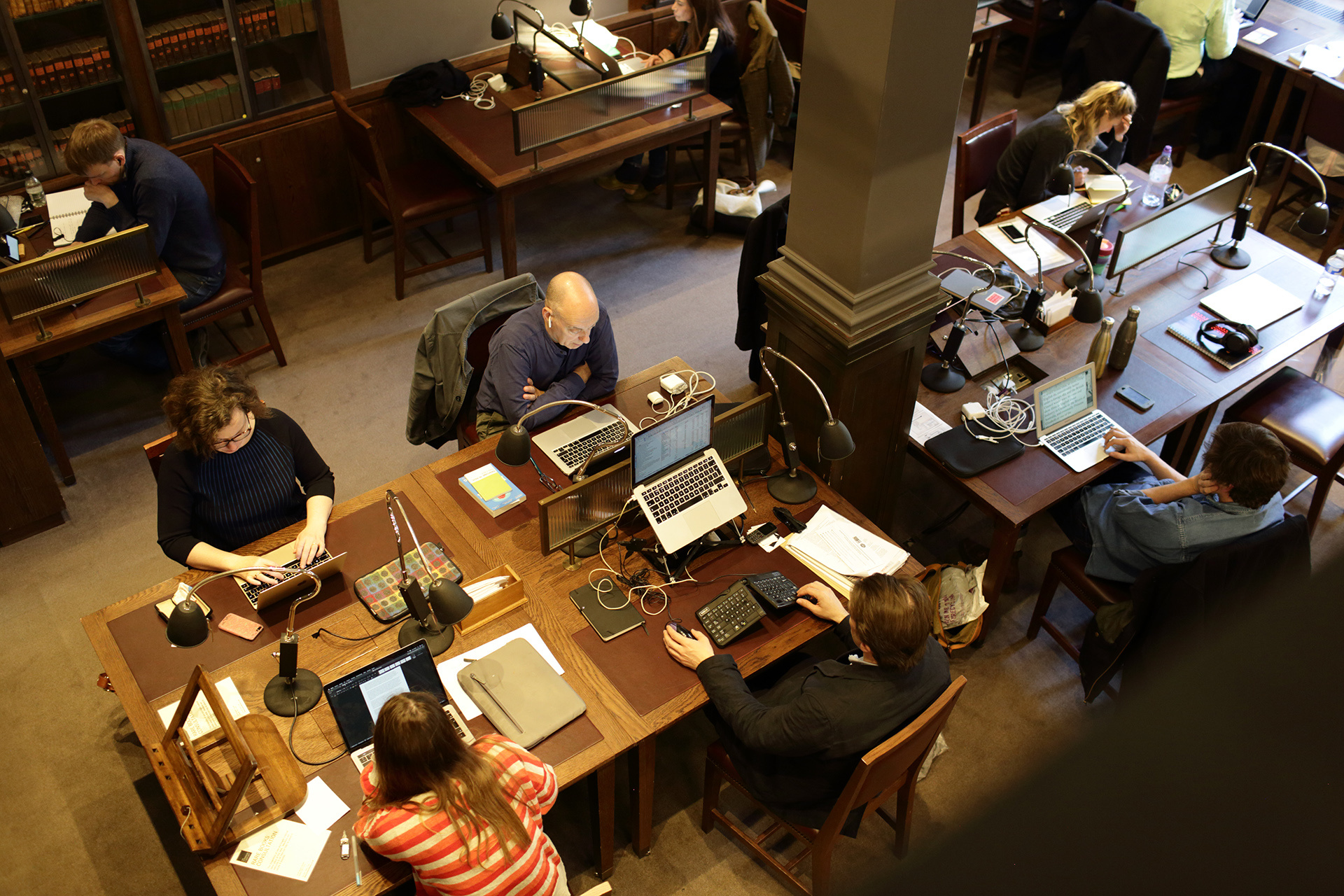 Members Groups at The London Library
London Library members are welcome to set up groups, these can either meet in or outside the Library and will be publicised here.
The Philosophy Group
The Philosophy Group had its first meeting in April 2017 and continues to meet on every second Tuesday of the month at 6pm. Meetings take place in the Annexe to the 6th Floor Members' Room and usually last for about an hour and a half.
The Group reads articles from the 'eLibrary' accessed through the Library's website, mostly pieces from JSTOR.
Membership is open to all members of the Library. No previous knowledge of philosophy is required. The conversation assumes that those attending have read the paper on which the evening's discussion is based.
If you would like further information about the Group, please email John Robinson at This email address is being protected from spambots. You need JavaScript enabled to view it. who will be happy to answer your questions and give you details of the forthcoming meeting.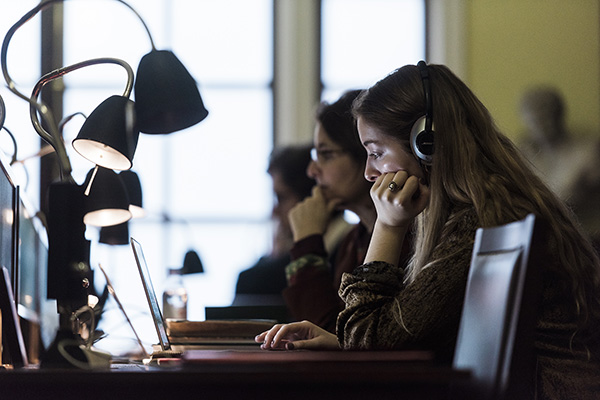 Membership card
Your membership card is enclosed in your Welcome Pack. Please ensure that you bring your card with you whenever you visit the Library. You will need it to gain access into and out of the building and to borrow books and make use of other facilities.
Your membership card remains valid for the duration of your membership. Personal memberships are non-transferable and the Library may be used only by the person named on the membership card. Please report lost or stolen cards to the Membership Office.
PIN
Your Personal Identification Number (PIN) is provided in your Welcome Pack. This allows you to check your account online and use Catalyst to search the Library's online catalogue and electronic resources. A PIN is not required unless you want to request titles or read journal articles online. PINs are non-transferable and may be used only by the member named on the card.
Book an induction
We encourage all new members to have a one-to-one induction by a member of our staff to help navigate the collections and make the best possible use of the Library. Inductions last approximately 45 minutes and are tailored to the individual member and their areas of interest but routinely cover: the use of the catalogues; the layout of the Library; the arrangement of the collections; and the facilities and services on offer. E-inductions (introductions to the use of electronic resources) are provided on request. Inductions can be booked on 020 7766 4700.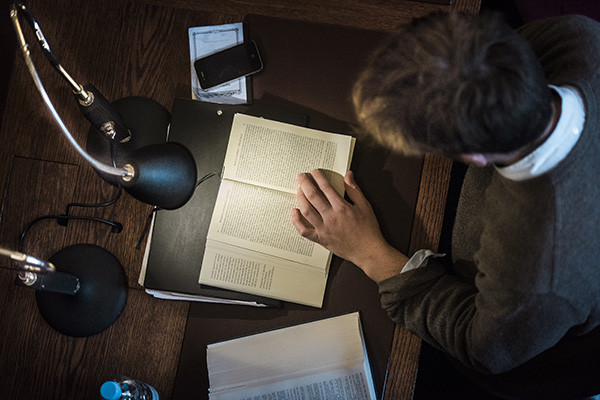 Borrowing entitlements
Members living in London are entitled to an initial allowance of 10 volumes on loan at any time. Members living more than 20 miles from the Library have an initial allowance of 15 volumes. For an additional fee these allowances can be increased to a maximum of 40 volumes. About 96% of the Library's collections is found on open-access book stacks, freely browsable by members. The remaining 4% comprises rare, fragile or vulnerable material, known as the Special Collections, which may be viewed on request. Almost all books may be borrowed, including a proportion of the books in the Special Collections, subject to a written guarantee from the member. Material may be requested in advance and is retrieved and ready for use on arrival. Books from closed access areas are set up for consultation by trained staff who will explain any special arrangements for the material.
Loan periods
Most books may be kept for at least one month, and longer if they are not requested by another member. There are no fines, but we do request that books are renewed every two months and returned to the Library for renewal once every twelve months. You will only be asked to return a book when it has been requested by another member. If books are not returned or renewed on request, you will be liable for the cost of replacing them. New books may be borrowed initially for 14 days. After this, if not wanted by another member, they can be renewed for a further period.
Viewing and renewing current loans
Members can use the My Account link to view and renew their loans. You will need the membership number or barcode from your London Library membership card and your PIN.
Postal loans
Books and periodicals can be posted to members residing in the UK and Europe. Other than the cost of the postage there is no additional charge for this service. A postal account is required and this is debited with the outward postage charges as books are requested. Members remain responsible for books from the time they are dispatched to the time of their return.
Inter-library loans
The Library participates in the inter-library loans scheme, requesting books, articles and theses from other national and international libraries. If we do not hold material that you require we may be able to borrow it on your behalf.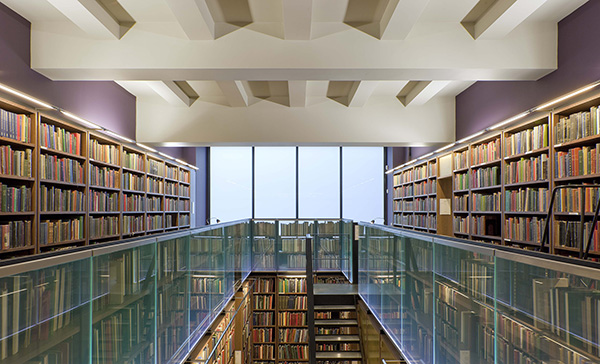 London Library facilities
Trained staff are available to provide help and assistance with the use of all facilities.
Internet access
The Library is Wi-Fi enabled – this service can be accessed using your membership number and PIN. Free internet access is also available at public terminals in the Writers' Room and Lightwell. Laptops and other reading devices may be used throughout the building, except in the Reading Room which is designated a laptop- and mobile-free area. Some desks in the bookstack areas have an accessible power supply. Personal equipment should never be left unattended and is used at your own risk. Secure laptop lockers are located in the Issue Hall and in the basement; keys are available at Reception.
Photocopying and scanning facilities
Self-service, card-operated photocopying and scanning facilities are provided in the Catalogue Hall (charge payable). Please note that the Library's copiers are not licensed for any commercial copying of material in copyright under the provisions of the Copyright and Related Rights Regulations (2003). All photocopying of Library material is subject to copyright restrictions and preservation considerations. Members may request copies from books, periodicals, pamphlets, and electronic publications to be sent to them, subject to copyright restrictions and preservation considerations, at a small additional charge. Please contact Country Orders to use this service.
Cloakroom facilities
Bags and cases may not be taken into the Library and should be left in the lockers provided in the Issue Hall; keys are available from Reception. Transparent bags are provided for use in the Library. Coats and umbrellas may be left in the cloakroom area, at members' own risk.
Toilets
Toilets are located in the Basement and also off the main staircase – first floor (Gentlemen) and second (Ladies); and off the staircase in T.S. Eliot House – mezzanine floor (Ladies) and second floor (Gentlemen).
Facilities for members with disabilities
Entrance offering level access into the building from Mason's Yard via a platform lift, with trained staff on hand to assist with its operation if required – 2 wheelchair-accessible lifts between them serve all reading rooms and the majority of floors in the Central Stack, St James's Building, and T.S. Eliot House

Wheelchair-accessible enquiry and service counter

Specific reader spaces or areas may be booked in advance for those with access-related needs

Accessible toilets in the basement reached via the main lift – Portable induction loop at Reception

Video screen reader available for those with visual impairments

Magnifying glasses available on request

Staff are always available to retrieve books and deliver them to wherever needed within the Library
Fire evacuation
In the event of the fire alarms sounding, please follow the signs to the nearest fire exit and evacuate the building immediately, or wait at the nearest refuge point and use the call button to alert staff.
REPROGRAPHIC SERVICES
Self-service photocopying and scanning facilities are available. Members may also request copies to be made on their behalf. The Library's photocopiers are not licensed for any commercial copying of in copyright material under the provisions of the Copyright and Related Rights Regulations (2003). Members are required to complete a Copyright Declaration form for all copying carried out by Library staff.
Copying charges:
A4 sheet: 15p
A3 sheet: 20p
Service charge up to 10 copies: no charge
Each additional 10 copies: 50p
Any postal costs will be added to the above charges. Please note that a number of the books in the Library are unsuitable for copying. Examples include very old or fragile books or folio volumes.
A digital imaging service is also provided for certain materials - please contact the This email address is being protected from spambots. You need JavaScript enabled to view it..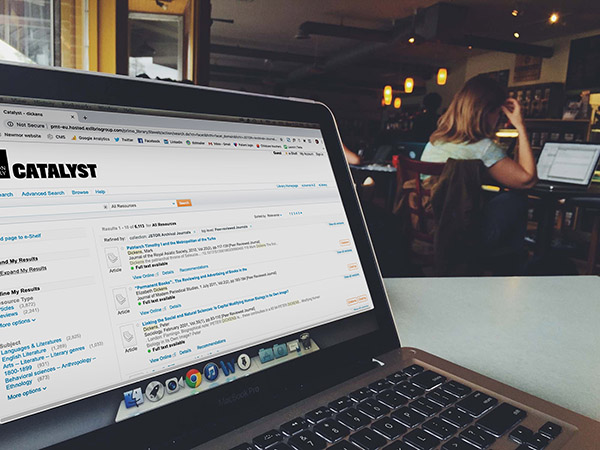 CATALOGUES AND ONLINE RESOURCES
Membership of The London Library includes 24/7 access to Catalyst, our online catalogue, and to electronic resources both inside and outside the Library via our website. To access the full range of resources members should sign in to their account using the membership number or barcode from your London Library membership card and PIN.
Library catalogues
The Library has both online and printed catalogues. Records for all materials which have been added to the Library's collections since 1950 are included in the online catalogue, Catalyst. An on-going retrospective cataloguing project means that records for a substantial proportion of works acquired before this date can also be found online. However, if material published earlier than 1950 cannot be located online, it may be listed in the printed catalogues which can be found in the Catalogue Hall.
If you are unable to find materials in either of the catalogues, please speak to a member of staff in Member Services who will endeavour to locate the item(s) for you, whether in The London Library's collections or at another library or institution. You can also email This email address is being protected from spambots. You need JavaScript enabled to view it., or telephone 020 7766 4747/4745.
Online resources
The eLibrary consists of a growing range of major databases and online reference works, and allows access to over 2,500 electronic journal titles through JSTOR. Much of the content of these resources can now be found through searching Catalyst.
Collection guides
As well as being a guide to the location of books within the Library, the collection guides place the collection in an historical context and provide links to external websites where such exist. Printed copies are freely available in the Issue Hall, but online versions may be found here.
Subcategories