Support our COVID-19 response
Throughout the COVID-19 crisis the Library's guiding principle has been keeping as many of its services available to members as possible, while continuing to operate safely and responsibly. We have received so many wonderful messages of support for what the Library has done so far, and feel confident it is the right approach. However, direct expenditure related to the Library's COVID-19 response measures has exceeded £150,000.
Please consider making a donation to The Library Fund to help meet these costs and reduce the financial impact on the Library.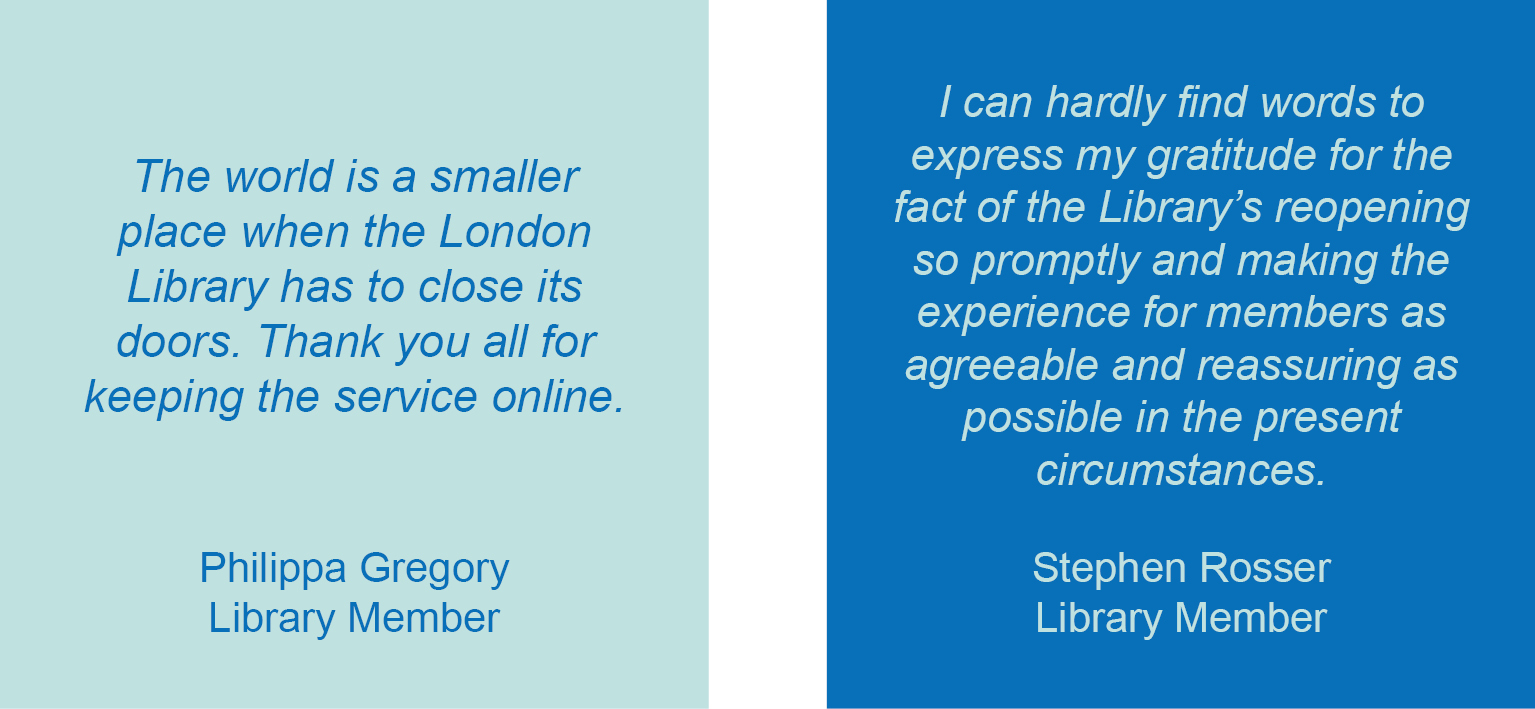 COVID-19 Measures
The Library has employed range of measures in three key areas to keep services running:
Continuing Library services to members during lockdown and social distancing
Free postal loans service
Increased borrowing allowances for all members
Membership extensions offered to offset the periods the Library has been forced to close
Equipment to enable staff to work from home, and continue running the Library's core functions
Reopening the Library promptly and safely
Reopening the Library following lockdown periods as soon as government guidance allows
Increasing cleaning throughout the building during the day, providing safe workspaces for members
Reconfiguring the issue hall, installing glass screens for the reception and issues desks and additional infrastructure changes around the Library building ensuring a safe environment.
Reassigning staff to COVID-19 specific tasks, and employing more part-time staff to support the Member Services team and enable them to work safely in 'bubbles'
Enhancing remote access to the collections
Adding significant new online resources to the collection, including The Telegraph Historical Archive and Eighteenth Century Collections Online
Making eBook borrowing available for the first time through OverDrive
An extensive and vibrant free online events programme, bringing literary conversations to members in their homes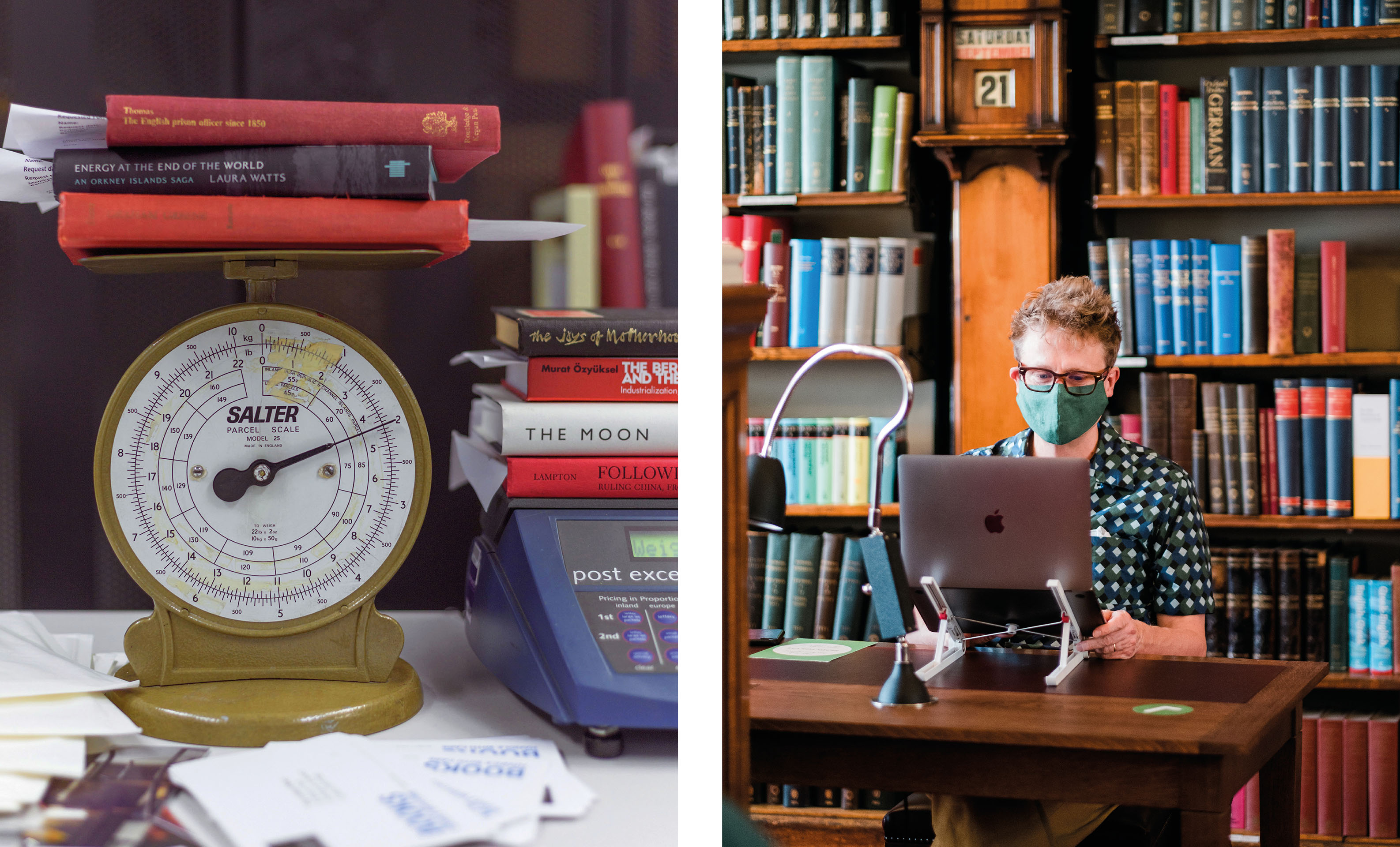 What your donation could fund
Any donation to The Library Fund will help reduce the financial impact of the Library's COVID-19 response. Your support could enable the purchase of:
£25 Postage for 10 book parcels
£50 2 hand sanitiser dispensers
£75 A part-time staff member for 1 day to help the Member Services team work safely
£150 1 day of specialist cleaning for desks and surfaces around the Library
£250 The addition of 25 eBooks to the Library's OverDrive collection
The Library Fund
The Library Fund is an annual fundraising appeal focused on improving the Library in ways that directly impact its users. How people use the Library is at the heart of what makes it a special institution. Supporters of The Library Fund help improve the Library's collections, services and spaces to enhance enjoyment of the Library.
Find out more about past Library Fund projects.