Help Us Bring Light to the Stacks
The Library's lighting system in the bookstacks is over 30 years old and uses too much energy by modern standards. The existing system casts inconsistent light across the stacks and relies on awkward pull-cord switches, while the UV rays and infrared heat emitted by the lights damages the book collection.
We need to act now to replace the lighting with a new system that will reduce energy consumption and operating costs, improve the browsing experience for members and protect books. Please consider donating to The Library Fund and help install a new lighting system for the benefit of Library users, the book collection and the environment.
A New Lighting System
The solution is a modern, energy-efficient and user-friendly system, replacing the existing light fittings with the latest LED technology and pull-cord switches with passive infrared sensors. Each part of the system will be carefully designed to best serve the Library's spaces and users, and will transform the bookstacks in three key aspects:
User experience
Automatic sensors that turn lights on and off as needed

Even light coverage on all shelves, eliminating dark shadows, dazzling bright spots and unlit areas

Better light quality with sufficient warmth to be conducive to reading and browsing

The removal of light switches and pull-cords, providing improved hygiene for all members and easier access for those with physical or visual impairment
Protecting the collection
Eliminate UV light falling on shelves which irreversibly damages books

Reduce infrared heat radiating from lights which degrades book page

Better lighting reduces the risk of books being mishandled
Financial and environmental efficiency and sustainability
Low wattage LED technology that will reduce the energy needed to light the stacks

Infrared sensors to ensure lights are only on when needed

An estimated 20% reduction in the Library's total energy use, contributing to environmental and financial sustainability – the single biggest change the Library can make to reduce energy consumption

Further costs savings from reduced lighting maintenance and book repairs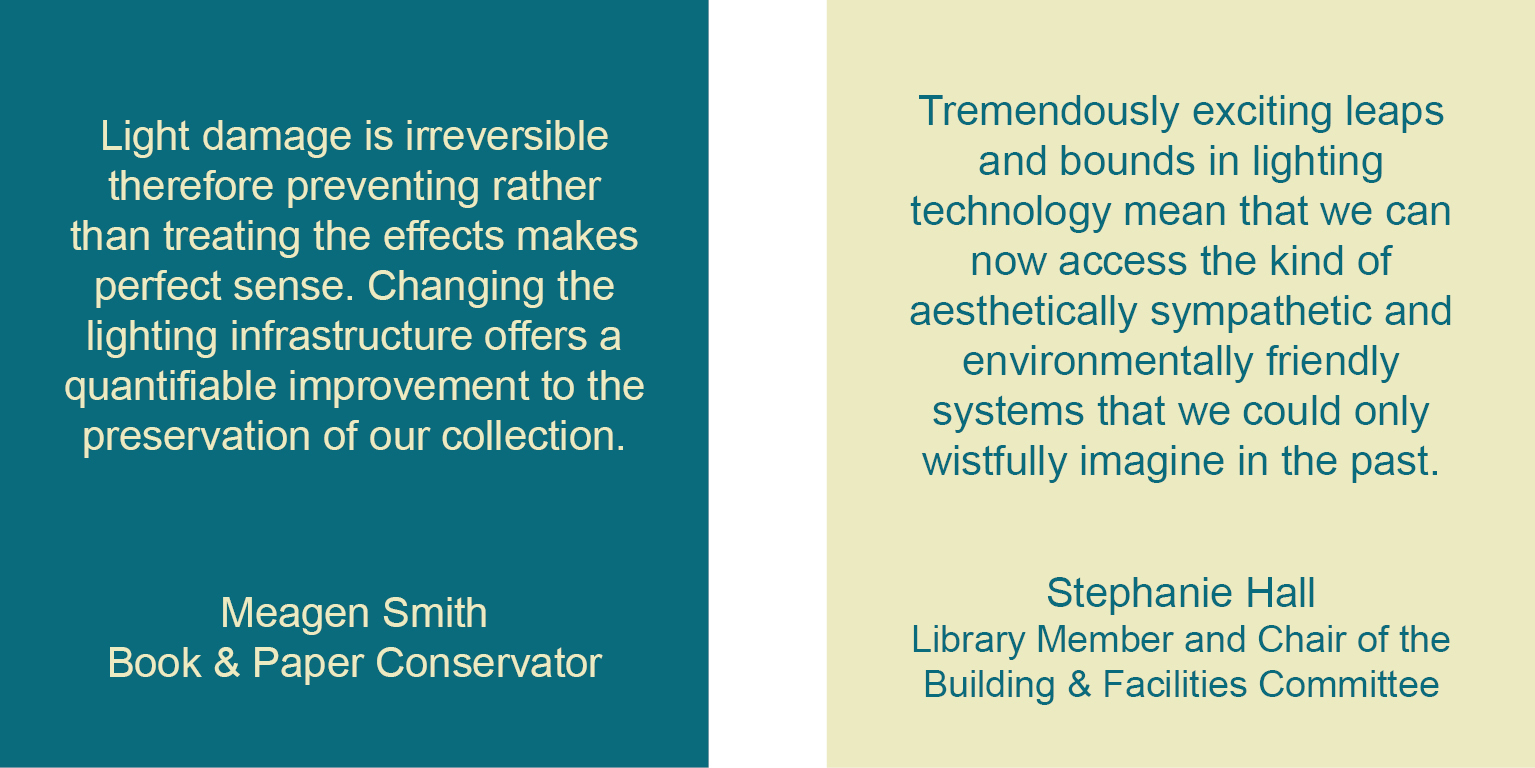 A Brighter Future in the Stacks
All donations to The Library Fund will help achieve the goal of an improved and energy-efficient lighting system. The impact of the new system will be wide-ranging, contributing to the Library's environmental footprint and progress towards financial sustainability, and bringing immediate benefits for Library usersand the care of the book collection.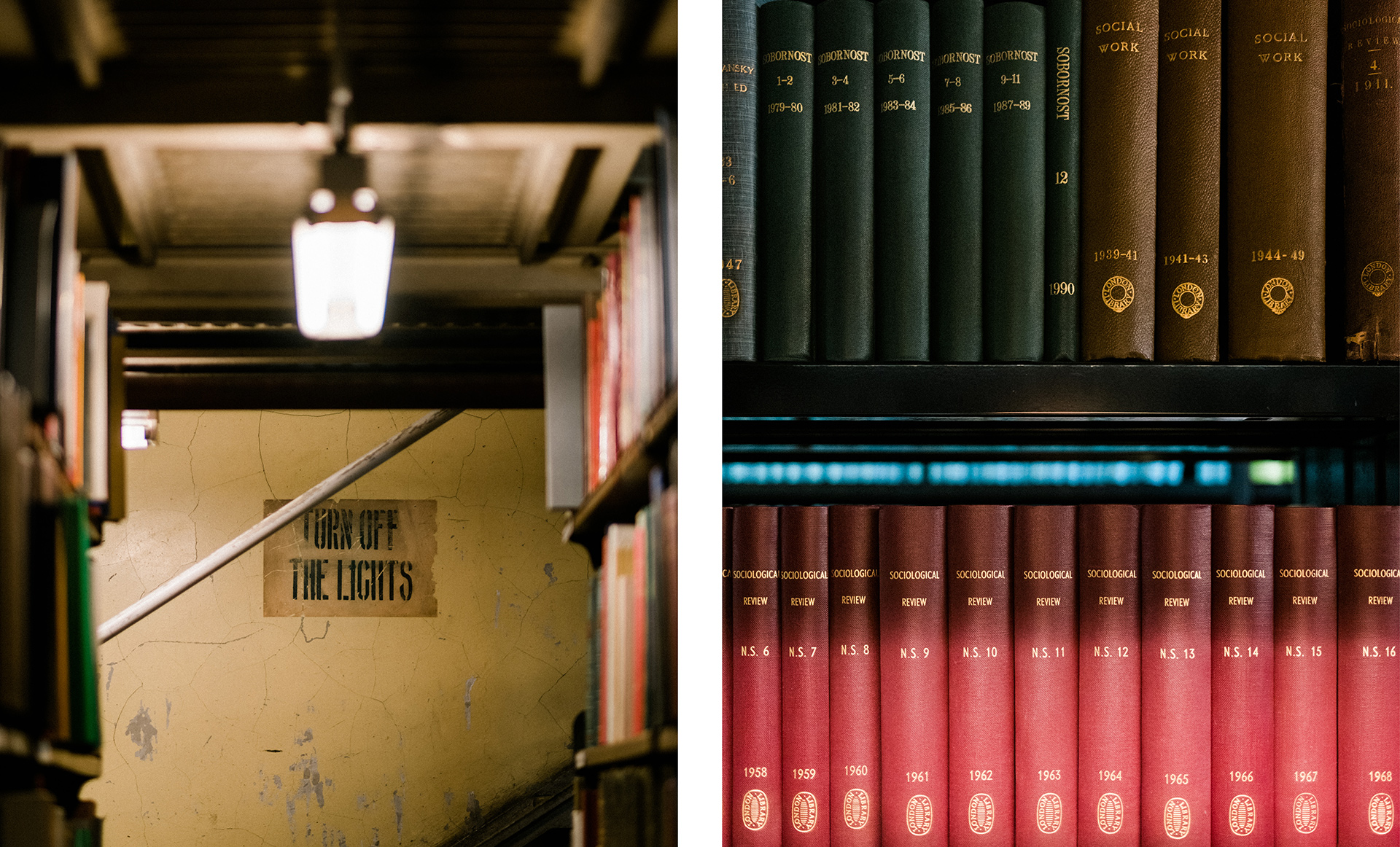 The Library Fund
The Library Fund is an annual fundraising appeal focused on improving the Library in ways that directly impact its users. How people use the Library is at the heart of what makes it a special institution. Supporters of The Library Fund help improve the Library's collections, services and spaces to enhance enjoyment of the Library.
Find out more about past Library Fund projects.