The London Library 182nd Annual General Meeting 2023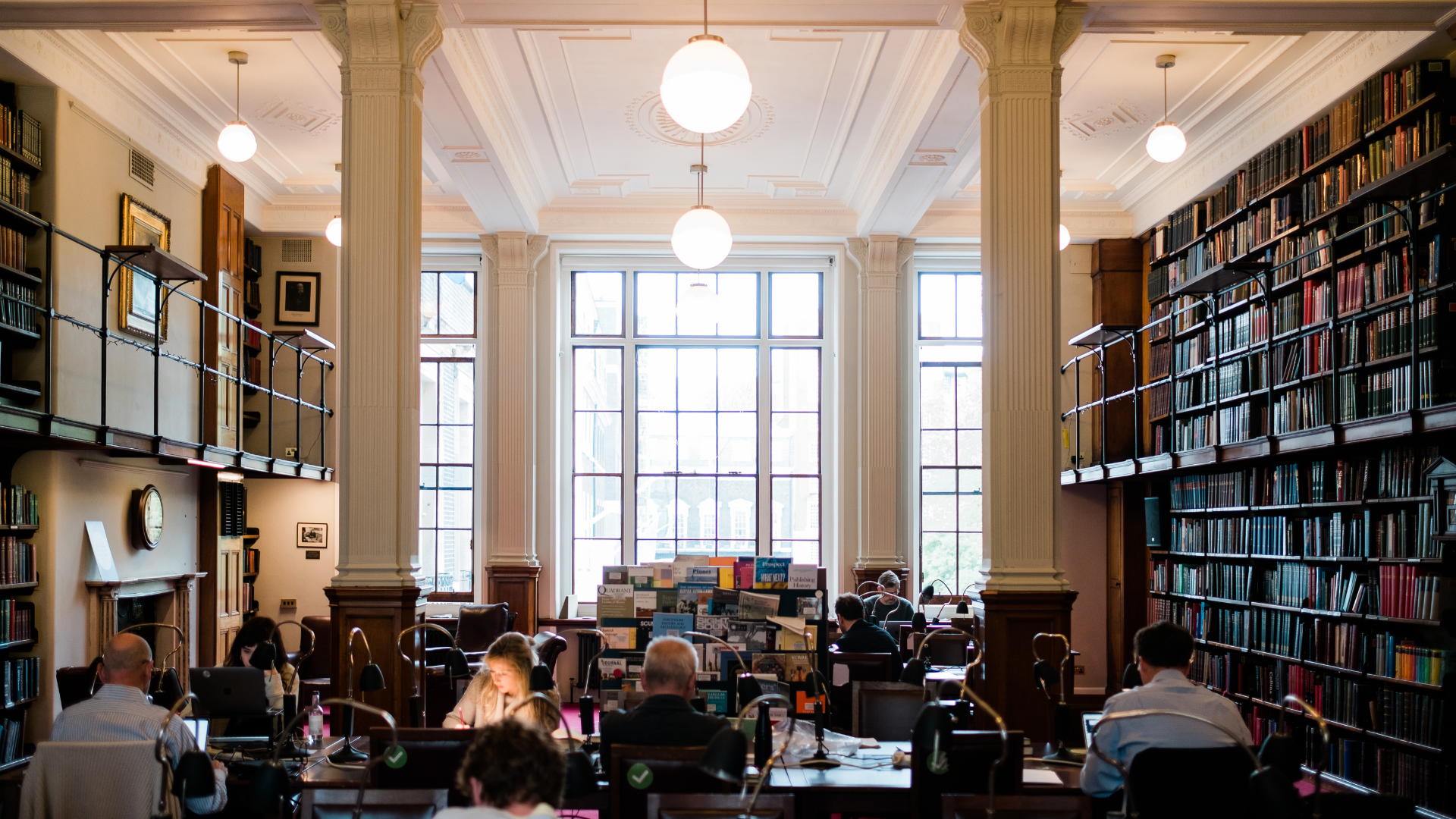 Retirement and Election of Trustees
The following Trustees retire at the 2023 Annual General Meeting: Howard Davies, Will Harris, Giles Milton, Rick Stroud.
ALAIN AUBRY was approved for a second (and final) term and is accordingly put forward for re-election. The following are also put forward for trusteeship this year:
SIMON GODWIN has been a Library member for 14 years and is a member of the Founders' Circle of supporters. With an extensive career in financial services, Simon was most recently a founding Partner and Finance Director of Fundsmith, the asset management firm. He is currently working with a number of high growth companies including being Chair of GaitQ Limited, a medical devices spin-out from Oxford University. This will be Simon's third charity governance position; he is on the Board of Trustees at the Royal Institution and is the co-founder and trustee of Levelling Up:STEM. Other than enjoying reading a broad range of both fiction and non-fiction books, he is also keen on theatre and is a supporter of the Hampstead and Park Theatres. Simon has been appointed as Chair of the Board by the Trustees and will take up this role when Howard Davies steps down. Learn more here.
SIMON KING a Library member for much of his adult life, Simon is Head of Corporate Affairs at Hakluyt, the strategic advisory firm for businesses and investors. He has a global role as a member of the company's senior leadership team, and currently divides his time between New York and London. He has previously worked for the firm in Tokyo and Berlin. Before joining Hakluyt in 2014, Simon spent 15 years as a civil servant in the British government. He spent four years in 10 Downing Street, working first for Gordon Brown and then for David Cameron. His last role in government was as director of strategy and delivery for Theresa May when she was home secretary. Simon has a lifelong interest in philosophy and the arts. Inspired by the poet and literary critic William Empson's encounter with Buddhist sculptures in Kyoto and Nara in the 1930s, he is currently writing a book about various cultural, intellectual and religious connections between East Asia and Western Europe. Much of his research for this has been carried out in the Library. For the last year, Simon has served as a co-opted member of the Library's Development Committee.
Appointment of auditors
The Trustees proposed the re-appointment of MHA MacIntyre Hudson as the Library's Auditors for the financial year 2023-2024. The re-appointment was confirmed.
Membership fees from 1 January 2024
The Trustees proposed to increase the ordinary annual fee by £30 from £585 (£48.75 per month) to £615 (£51.25 per month) in 2024, an increase of 5.1%. Those paying by annual Direct Debit will receive a £50 discount and pay £565, an increase of 3.7%. These increases are significantly lower than recent levels of inflation, in recognition of the cost pressures we know members are currently facing. Proportionate increases will be applied for the other annual membership categories including Life membership. The Trustees therefore proposed the following membership fees for the year commencing January 2024, which were approved at the AGM.