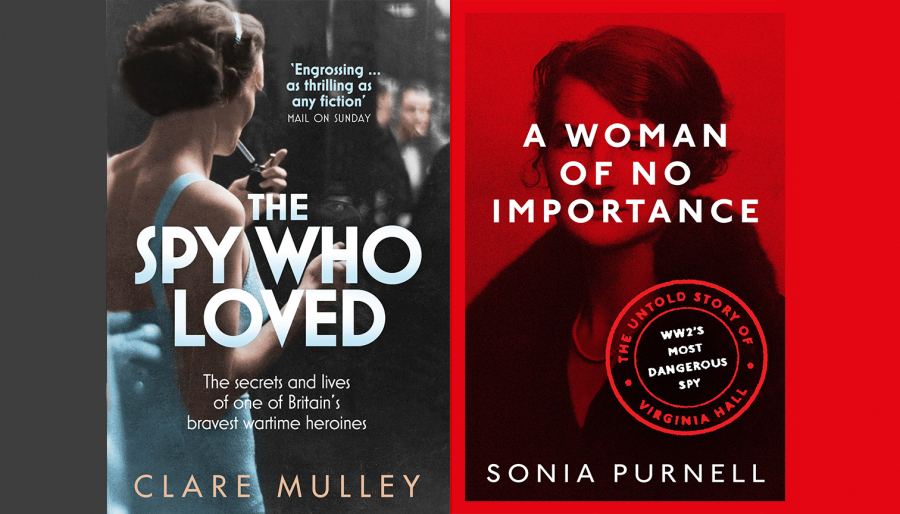 The Women Who Spied (Online)
What did it take to be a woman at the heart of the war effort? Award-winning biographers Clare Mulley and Sonia Purnell discuss the remarkable subjects of their recent books, whose extraordinary courage and actions during World War II made an invaluable contribution to the Allies' success.
Mulley's The Spy Who Loved tells the story of Krystyna Skarbek, a Polish-born Jewish woman, aka Christine Granville, Britain's first female special agent and Churchill's 'favourite spy'. Purnell's A Women of No Importance is the untold story of Virginia Hall, the woman with a wooden leg who became the Gestapo's most wanted Allied spy and masterminded a huge jailbreak of fellow agents from a French prison camp.
In conversation with journalist and broadcaster Razia Iqbal
In partnership with JW3, the Jewish Arts and Community Centre for London
Clare Mulley' first book, The Woman Who Saved the Children about Eglantyne Jebb, won the Daily Mail Biographers' Club Prize and was republished in 2019 to mark the centenary of Save the Children. The Spy Who Loved led to her being decorated with Poland's national honour, the Bene Merito. Her most recent book is The Women Who Flew for Hitler. Her reviews have appeared in the Telegraph, the Spectator and History Today.
Sonia Purnell's first book Just Boris: A Tale of Blond Ambition was longlisted for the Orwell Prize. Her second work, First Lady: The Life and Wars of Clementine Churchill, was shortlisted for the Plutarch Prize for Best Biography. A Woman of No Importance, was a New York Times bestseller and won the Plutarch Prize for 2019. Her journalism has appeared in The Economist, Daily Telegraph and Sunday Times.
Razia Iqbal is one of the main presenters of Newshour, the flagship current affairs programme on BBC World Service and she regularly presents The World Tonight on Radio 4. She has presented Talking Books on BBC World TV and Front Row on Radio 4. She was the BBC's Arts Correspondent for more than a decade, and has worked as a political reporter and foreign correspondent in Pakistan and Sri Lanka.
JW3 is the only Jewish Community Centre of its kind in the UK; a vibrant, cross-communal hub for Jewish arts, culture, family programming, social action, learning and much more, where everyone is welcome.
N.B. This is an online event. You will be sent a viewing link and password with your booking confirmation.