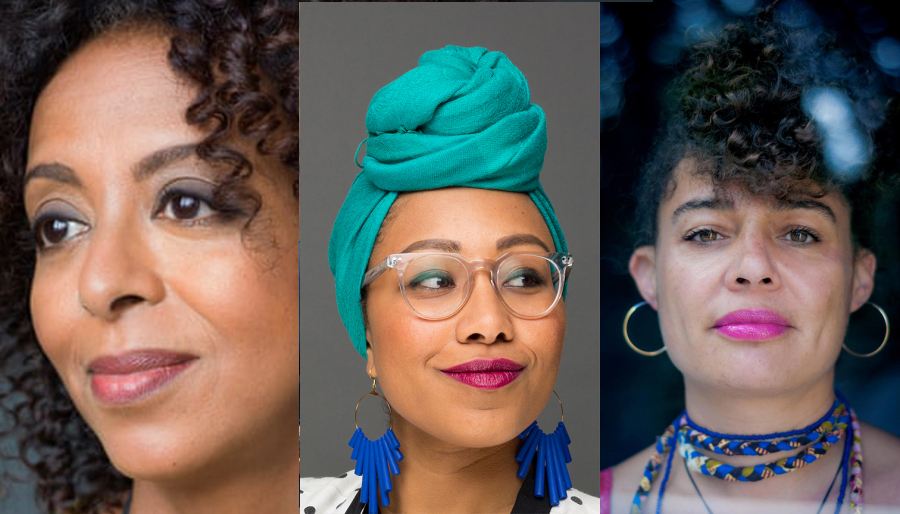 New Daughters of Africa (Online)
This event has moved from 5 November to 12 November 2020
The landmark anthology New Daughters of Africa celebrates the work of 200 women writers of African descent and charts a literary landscape as never before.
A glorious portrayal of the richness, range and diversity of African women's voices, this major international collection brings together their achievements across a wealth of genres. From Antigua to Zimbabwe, overlooked artists of the past join key figures, popular contemporaries and emerging writers in paying tribute to the heritage that unites them, the strong links that endure from generation to generation, and their common obstacles around issues of race, gender and class.
2020 Booker Prize shortlisted author Maaza Mengiste, Laurel Prize shortlisted poet Karen McCarthy Woolf and writer and broadcaster Yassmin Abdel-Magied, all contributors to the anthology, read from their work and discuss the legacy that inspires and connects them.
Yassmin Abdel-Magied is a Sudanese-Australian writer, broadcaster and award-winning social advocate. Formerly a mechanical engineer, she published her debut memoir, Yassmin's Story at age 24, and followed up with her first fiction book for younger readers, You Must Be Layla, in 2019. Her essays have been published in numerous anthologies and she has spoken in over 20 countries on unconscious bias and inclusive leadership.
Karen McCarthy Woolf was born in London to an English mother and a Jamaican father. Her celebrated début An Aviary of Small Birds was a Guardian Book of the Year and a Poetry Book Society Recommendation. Her latest collection Seasonal Disturbances is a PBS Recommendation and shortlisted for the inaugural Laurel Prize. She has edited three anthologies including Ten: The New Wave (Bloodaxe).
Maaza Mengiste was born in Addis Ababa, Ethiopia. A Fulbright Scholar and professor in the MFA in Creative Writing & Literary Translation programme at Queens College, she is the author of The Shadow King, longlisted for the 2020 Booker Prize, and Beneath the Lion's Gaze, named one of the Guardian's Ten Best Contemporary African Books. She lives in New York City.
N.B. This is an online event. You will be sent a viewing link and password with your booking confirmation.