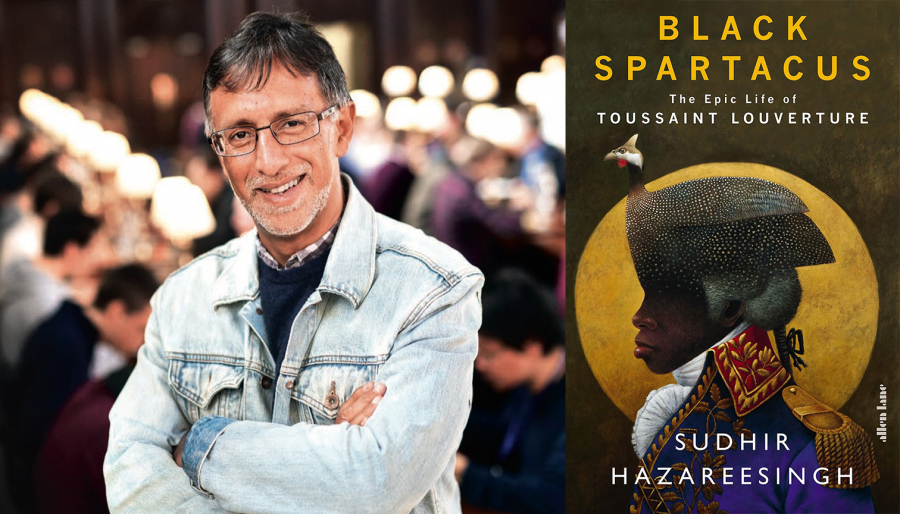 Black Spartacus (Online)
Sudhir Hazareesingh speaks to Isabelle Dupuy about his essential new biography of the great slave leader, military genius and revolutionary hero Toussaint Louverture.
Drawing on a wealth of archival material, much of it overlooked by previous biographers, Black Spartacus follows every step of Louverture's singular journey. Born into slavery, he was one of the foremost leaders of the Haitian Revolution, became leader of the colony's black population, the commander of its republican army and eventually its governor. When he died in a fortress in France, having been treacherously seized by Napoleon, he had already laid the foundations for the world's first independent black state.
A charismatic and dynamic leader throughout his life, he became a figure of legend after his death; a beacon for slaves across the Atlantic and for generations of republicans and progressives across the world. An extraordinary historical figure, his epic life story, in all its complexity and drama, still resonates today.
Sudhir Hazareesingh was born in Mauritius. He is a Fellow of the British Academy and a Fellow and Tutor in Politics at Balliol College, Oxford. His multi-award-winning books include The Legend of Napoleon, In the Shadow of the General and How the French Think. In 2020, he became a Grand Commander of the Order of the Star and Key of the Indian Ocean (G.C.S.K.), the highest honour of the Republic of Mauritius.
Isabelle Dupuy grew up in Haiti and moved to London to work as an investment banker. Her novel, Living the Dream, was published by Jacaranda Books in 2019 and is longlisted for the 2020 Diverse Book Awards. She is currently working on a second novel and other projects looking at the powerful women of Haitian history. She is a London Library Trustee and was chair of the judges for The London Library's Emerging Writers Programme 2020.
N.B. This is an online event. You will be sent a viewing link and password with your booking confirmation.