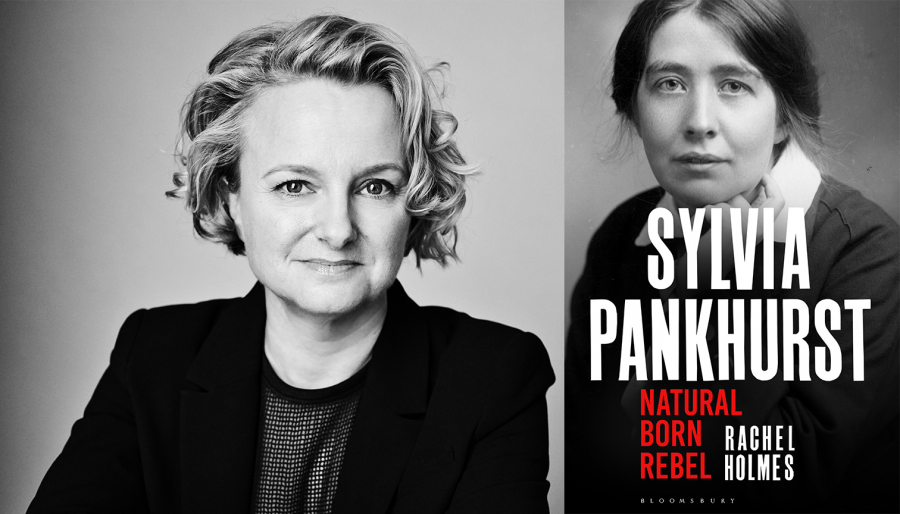 Sylvia Pankhurst: Natural Born Rebel (Online)
In conversation with Bidisha, acclaimed biographer, Rachel Holmes discusses her major new work on Sylvia Pankhurst, human rights champion, radical feminist and political rebel.

Born into one of Britain's most famous activist families, Sylvia Pankhurst was a natural rebel; a talented artist, prolific writer and newspaper editor. A free spirit and radical visionary, history placed her in the shadow of her famous mother, Emmeline, and elder sister, Christabel. Yet Sylvia Pankhurst was the most revolutionary of them all.

From her militant beginnings in the Suffragette movement, her commitment to equality and human rights took her all over the world and brought her into contact with some of the greatest minds and political giants of the modern era. Meanwhile her intimate life was often controversial and always unconventional.

Interweaving the personal and political, this is a revealing portrait of one of the greatest unsung political figures of the twentieth century.
Rachel Holmes is the author of Eleanor Marx: A Life, The Secret Life of Dr James Barry and The Hottentot Venus: The Life and Death of Saartjie Baartman. She is co-editor of Fifty Shades of Feminism and I Call Myself A Feminist. She lives in London.
Bidisha is a broadcaster, journalist and film-maker, specialising in international human rights, social justice, gender and the arts. She writes for broadsheets and presents for BBC TV and radio, Channel 4 News and Sky News. Her most recent book, Asylum and Exile: Hidden Voices of London, is based on her outreach work in UK prisons, refugee charities and detention centres.
N.B. This is an online event. You will be sent a viewing link and password with your booking confirmation.