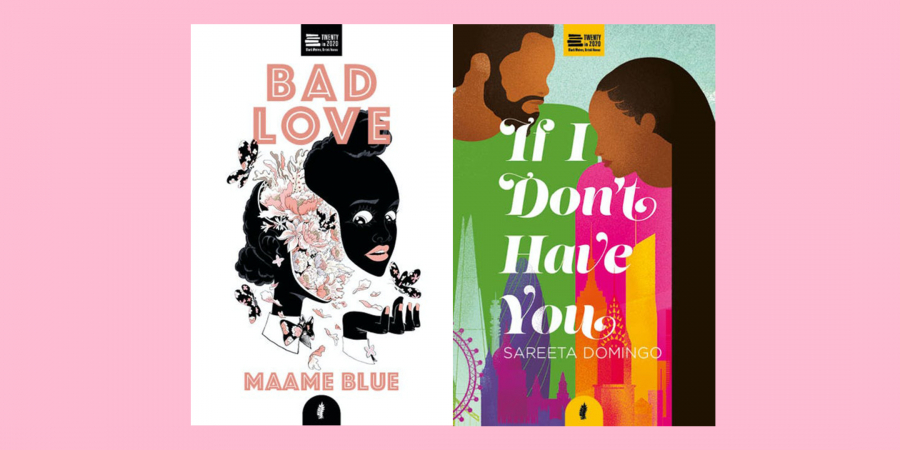 Love and Other Complications (Online - Free)
#TwentyIn2020 @ The London Library
Maame Blue and Sareeta Domingo, two of Jacaranda Books' #TwentyIn2020 authors, discuss their stunning new novels, investigations of modern love and all its complexities.
Maame Blue's Bad Love is the story of London born Ghanaian Ekuah Danquah and her tumultuous experience with first love. Marked by this experience, she finds herself at a crossroads - can she fall in love again, or does the siren song of her first love still call?
Sareeta Domingo's If I Don't Have You is the story of Afro-Brazilian filmmaker Ren and Black British artist Kayla as they navigate their attraction to each other, alongside their carefully constructed lives and the secrets that lurk between them.
#TwentyIn2020 is a ground breaking initiative which will see Jacaranda Books publishing 20 titles by 20 Black British writers in one year across adult fiction, nonfiction and poetry. The initiative is in collaboration with Words of Colour and in partnership with The London Library.
Maame Blue is a Ghanaian London writer. She co-hosts Headscarves and Carry-ons—a podcast about black girls living abroad and blogs at maamebluewrites.com. In 2018 she won the Africa Writes x AFREADA flash fiction competition for her story 'Black Sky' and has since had stories in publications including Afribuku and Memoir.
Sareeta Domingo is the author of The Nearness of You, If I Don't Have You and editor and contributing writer of upcoming romantic fiction anthology Who's Loving You. She has written numerous erotic short stories and a novella with Pavilion Books. Her books for Young Adults are published under S.A. Domingo and she has contributed to publications including gal-dem, Stylist and Token. sareetadomingo.com // @SareetaDomingo