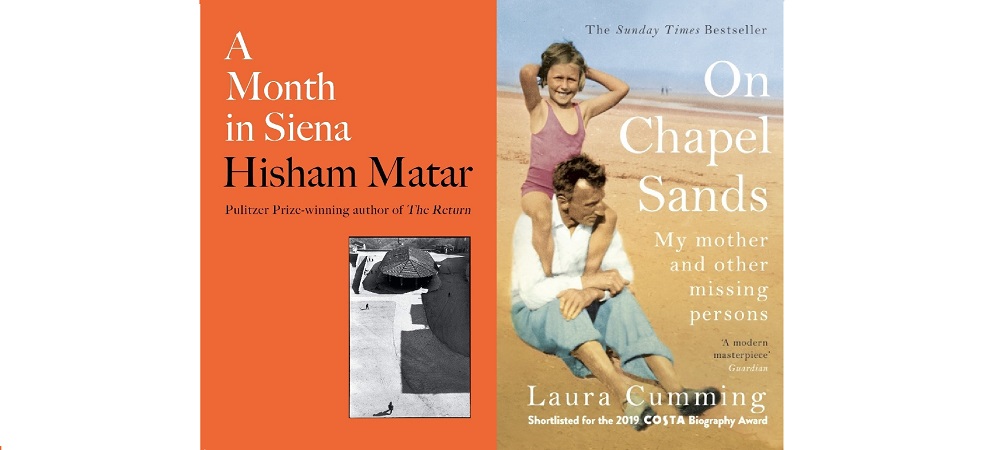 The Sanctuary of Art: Hisham Matar and Laura Cumming in conversation (Online - Free)
PLEASE NOTE: The link for this event has changed, if you have booked a ticket please check your email (including your junk) as you will have received the update. The password is the same. To access the event, click here
Hisham Matar's new book, A Month in Siena considers the sense of hope that the work of the Sienese School of Painting brought him in the wake of his father's disappearance. Art critic Laura Cumming's On Chapel Sands is an investigation into the kidnapping of her mother as a child, which draws on the work of numerous artists to understand her family's story.
In conversation, these two acclaimed writers contemplate the relationship between art and the human condition; discussing how art has offered them sanctuary and solace and helped them make sense of their lives, their losses and their extraordinary family histories.
Hisham Matar is the author of two novels, In the Country of Men and Anatomy of a Disappearance, and a work of non-fiction, The Return, which won a Pulitzer Prize, the PEN/Jean Stein Book Award, the Folio Prize and was shortlisted for many other awards.
Laura Cumming has been chief art critic of the Observer since 1999. Her previous books are A Face to the World: On Self-Portraits and The Vanishing Man: In Pursuit of Velázquez. On Chapel Sands has been shortlisted for numerous prizes and is a Sunday Times bestseller.
A Month in Siena and On Chapel Sands can be ordered from West Hampstead's lovely indie bookshop, West End Lane Books