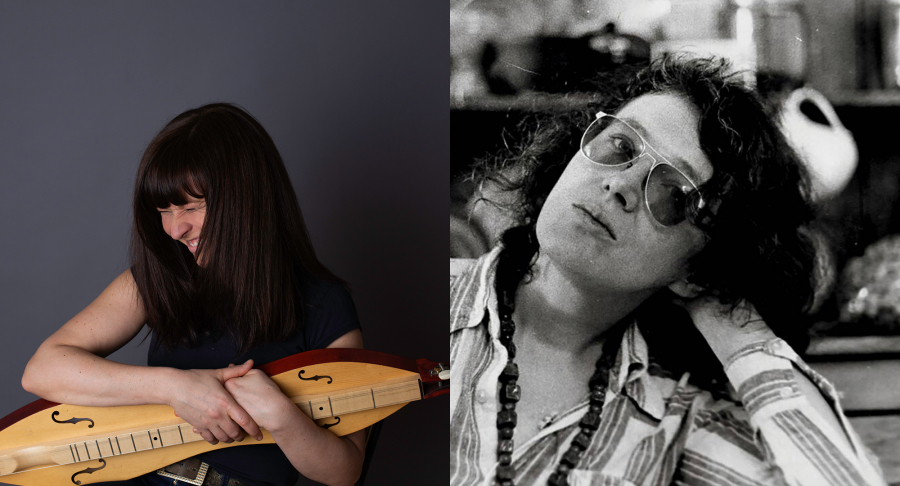 Invisible Music: Angela Carter's folk song influences with Polly Paulusma (Online)
Acclaimed English songwriter Polly Paulusma presents a taster of her latest album, Invisible Music, which celebrates musicality in the prose of Angela Carter, one of the twentieth century's finest novelists and a former member of The London Library.
On what would have been Carter's 80th birthday, Paulusma illustrates through readings and performance how Carter – herself a folk singer during the 1960s folk revival - absorbed the themes, images and rhythms of folk song into her remarkable prose. Readings will be by singer songwriter Kathryn Williams and author Kirsty Logan.
--
Polly Paulusma's first album, Scissors in my Pocket was released on One Little Indian to critical acclaim in 2004. She has supported Bob Dylan, Jamie Cullum, Coldplay and Marianne Faithfull on tour in the USA and Europe and in 2012 she founded the Wild Sound folk label. Invisible Music will be Paulusma's eighth album release. The album grew from research undertaken for her PhD, which explored how being a folk singer affected the way Angela Carter wrote her prose.
Kathryn Williams is a singer-songwriter. She has released fourteen studio albums, including the Mercury Prize-nominated Little Black Numbers and Hypoxia, a collection of songs inspired by Sylvia Plath's The Bell Jar. A 20-CD boxed set retrospective of her work was released in 2019.
Kirsty Logan is a fiction writer, book reviewer, freelance editor, and writing mentor. She is the author of novels and short story collections including Things We Say In The Dark, The Gloaming, The Gracekeepers, A Portable Shelter and The Rental Heart & Other Fairytales.
--
The London Library Privacy Statement
The London Library promises to respect and protect any personal data you share with us. Your information is used to provide you with event booking you have requested. As part of your event communications we will make you aware of other London Library offerings that we think you might be interested and you will also be given the opportunity to subscribe to our e-newsletter. After the final event communication your details will be securely deleted from system, unless you have subscribed to hear more from The London Library.
For full details of how we collect, store, use and protect your data, see our Privacy Policy at www.londonlibrary.co.uk/privacypolicy
WebinarJam Privacy Policy
WebinarJam has developed a Privacy Policy to explain how they collect, use, disclose, transfer, and store information received from you in connection with the Sites. View Policy.