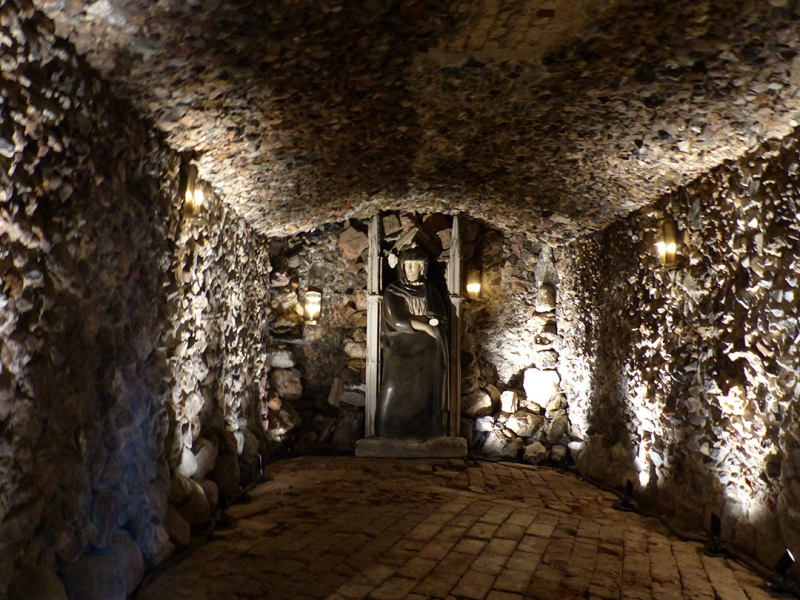 Private Guided Tour of Alexander Pope's Grotto
The Founders' Circle are invited to a private guided tour of Alexander Pope's Grotto in Twickenham, a rare opportunity to visit such an important part of England's literary heritage.
Alexander Pope is regarded as one of the greatest English poets of the early eighteenth century, he built his grotto beneath his Twickenham home as a source of inspiration and contentment. For many it represents the idea of art imitating nature, reflecting Pope's life and development as a poet.
After the tour please join us for refreshments in the nearby café.
Please note: please wear flat shoes as the ground is uneven in the Grotto.
To books tickets for Founders' Circle events email This email address is being protected from spambots. You need JavaScript enabled to view it. or call 020 77664719.
---
If you are interested in joining the Founders' Circle and enjoying a special programme of curated literary events, or would like further information please contact us at This email address is being protected from spambots. You need JavaScript enabled to view it.. The Founders' Circle are a group of patrons who support the Library with an annual donation. Membership fees alone do not cover the costs of running the Library, and so the Founders' Circle play a vital role in ensuring that the Library remains open and the collection cared for.
Image: Pope's Grotto South Chamber restored with new lighting.