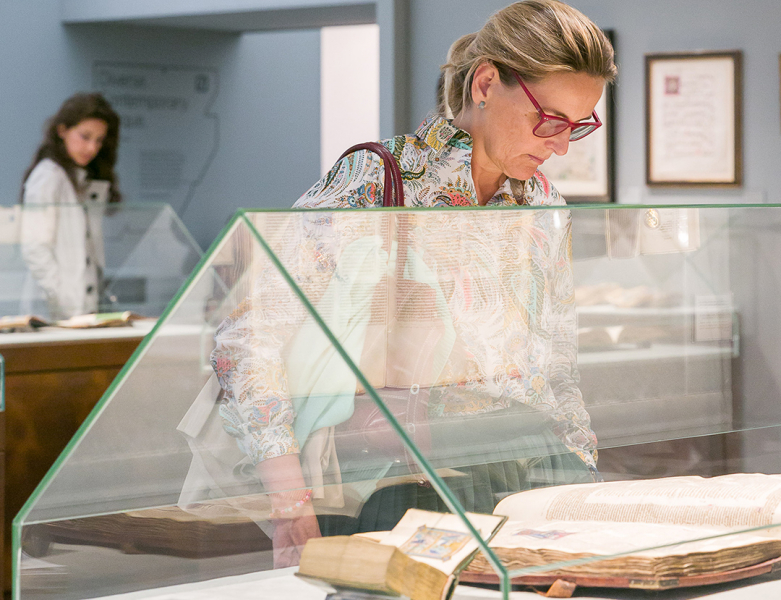 Frieze Masters Preview
Founders' Circle patrons are invited to join us at the Frieze Masters preview day, which will bring together galleries from 36 countries and six millennia of art history. Rare booksellers attending this year include Dr Jörn Günther Rare Books from Basel and London's own Peter Harrington, Benjamin Spademan, Shapero and Daniel Crouch.
In the evening join us for a talk from Dr Jörn Günther Rare Books visiting from Switzerland.
To books tickets for Founders' Circle events email This email address is being protected from spambots. You need JavaScript enabled to view it. or call 020 77664719.
If you are interested in joining the Founders' Circle and enjoying a special programme of curated literary events, or would like further information please contact us at This email address is being protected from spambots. You need JavaScript enabled to view it.. The Founders' Circle are a group of patrons who support the Library with an annual donation. Membership fees alone do not cover the costs of running the Library, and so the Founders' Circle play a vital role in ensuring that the Library remains open and the collection cared for.
---
Image: Dr. Jorn Günther Rare Books, Frieze Masters 2018. Photo by Mark Blower. Courtesy of Frieze & Mark Blower