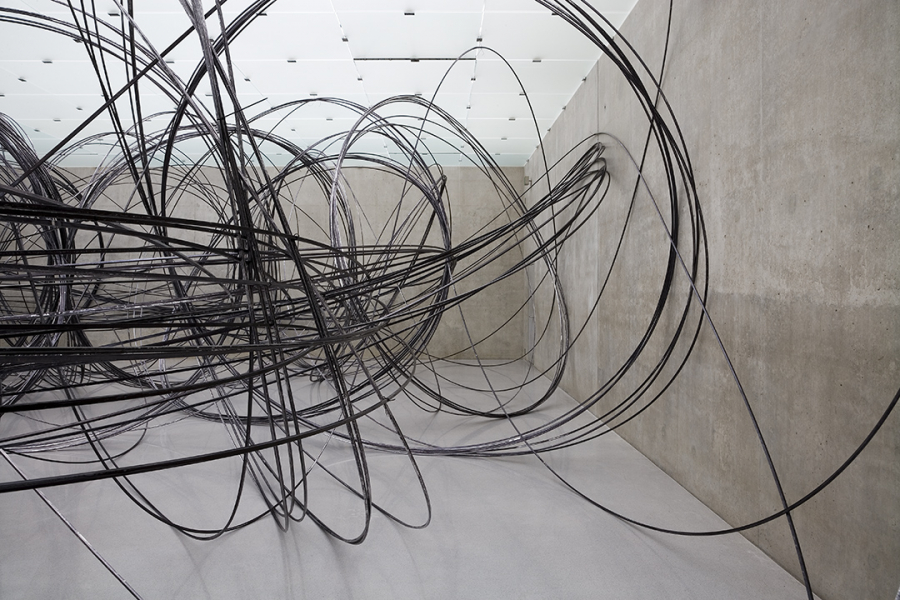 Private Guided Tour of Antony Gormley's Exhibition at The Royal Academy of Arts
Art historian Grace Adam will guide the Founders' Circle on a private tour of Antony Gormley's newest exhibition, as he becomes the latest artist to take over the RA's Main Galleries.
Antony Gormley's most ambitious exhibition in more than ten years will feature work from throughout his 45-year career alongside major new installations created to test the scale and light of the RA's architecture.
After the tour we would be delighted if you could join us for coffee and a light breakfast in the RA café, and the chance to discuss the exhibition.
Please note
If you are sensitive to enclosed spaces, one of the works may not be suitable for you to enter, please let us know and we will ensure you are aware of the area to avoid.
Some of the works contain water, sharp edges and materials that can transfer onto clothing.
To books tickets for Founders' Circle events email This email address is being protected from spambots. You need JavaScript enabled to view it. or call 020 77664719.
If you are interested in joining the Founders' Circle and enjoying a special programme of curated literary events, or would like further information please contact us at This email address is being protected from spambots. You need JavaScript enabled to view it.. The Founders' Circle are a group of patrons who support the Library with an annual donation. Membership fees alone do not cover the costs of running the Library, and so the Founders' Circle play a vital role in ensuring that the Library remains open and the collection cared for.
---
Image: Antony Gormley, Clearing V, 2009. Approximately 11 km of 12.7 mm aluminium tube. Installation view, Kunsthaus Bregenz, Austria © the Artist. Photo Markus Tretter.