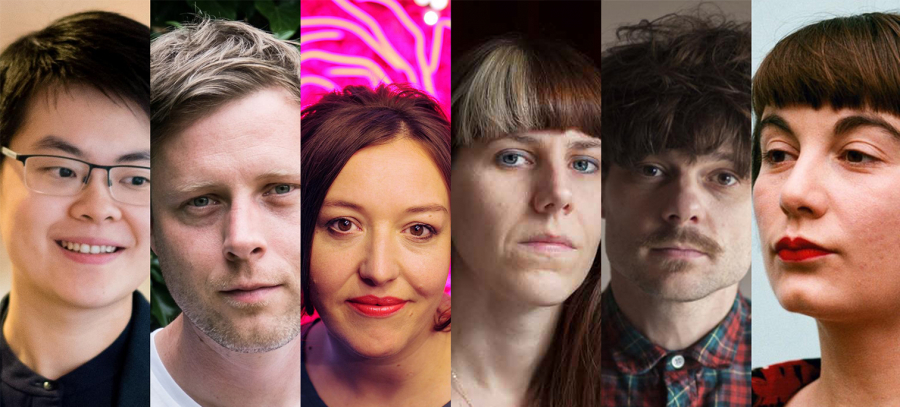 Oh Mother Where Art Thou?: An evening of music and poetry
Award-winning novelist and poetry aficionado Max Porter curates and comperes this very special evening of poetry and music, exploring the ever-rich thematic territory of mothers – what it is to be one and what it is to have one.
Performing their work will be a stellar line-up of contemporary poets: Emily Berry, Wayne Holloway-Smith, Rebecca Tamás and Mary-Jean Chan; with music from the most literary of lyricists, Kathryn Williams.
Max Porter's novels are the award-winning Grief is the Thing with Feathers and his Booker longlisted new book Lanny, both of which explore the challenges of parenthood in the most difficult circumstances. He was Editorial Director at Granta and Portobello Books until 2019. Grief Is the Thing with Feathers was recently produced for the stage by Complicité and Wayward, directed by Enda Walsh and starring Cillian Murphy.
Emily Berry is a poet and editor. She is the author of two books of poems, Dear Boy, and Stranger, Baby, both published by Faber & Faber. She is also the co-writer of The Breakfast Bible, a compendium of breakfasts. She is the editor of The Poetry Review and a fellow of the Royal Society of Literature.
Mary Jean Chan's debut poetry collection Flèche is published by Faber & Faber, and is a 2019 PBS Autumn Recommendation. Her title poem, 'Flèche', won the Poetry Society Geoffrey Dearmer Prize. Her critical work has appeared in The Journal of American Studies, Wild Court and Modern Poetry in Translation.
Wayne Holloway-Smith's first collection Alarum (Bloodaxe, 2017) was a Poetry Book Society Wildcard Choice and shortlisted for various prizes. He won the National Poetry Competition 2018 for his poem 'The posh mums are boxing in the square'. His second collection, Love Minus Love will be published in May next year.
Rebecca Tamás's debut poetry collection, Witch was published this year by Penned in the Margins. She has published three pamphlets: The Ophelia Letters (Salt, 2013), Savage (Clinic Press, 2017) and Tiger (Bad Betty Press, 2018) and she is the editor, with Sarah Shin, of the anthology Spells: Occult Poetry for the 21st Century (Ignota Press, 2018).
Kathryn Williams is a singer-songwriter. She has toured extensively, written and arranged for many artists, collaborated with poets and novelists, and released fourteen studio albums, including the Mercury Prize-nominated Little Black Numbers and Hypoxia, a collection of songs inspired by Sylvia Plath's The Bell Jar. In 2019 a 20-CD boxed set retrospective of her work will be released.
Event Timings:
Doors and drinks: 6.45pm
Performance: 7pm