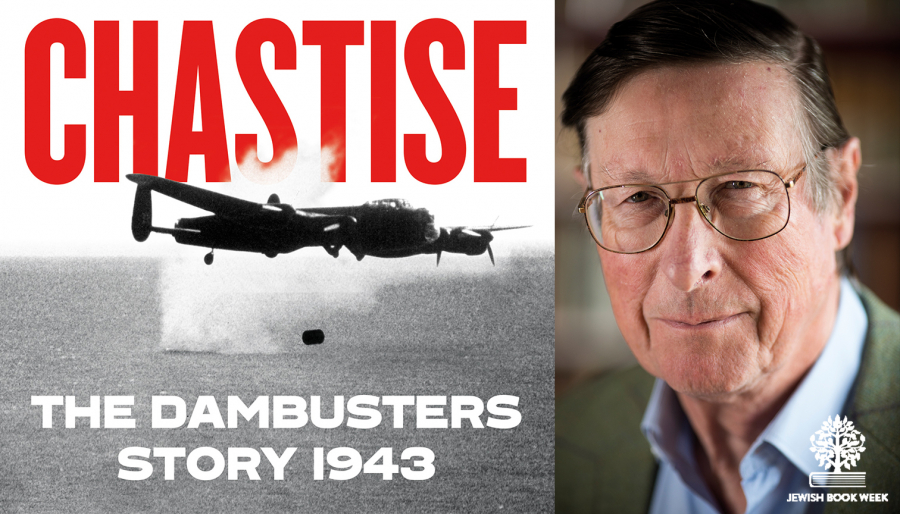 Chastise: The Dambusters Story 1943 with Max Hastings
In partnership with Jewish Book Week, Max Hastings offers his fascinating new perspective on one of the most extraordinary episodes in British history.
Operation Chastise - the overnight destruction of the Mohne and Eder dams in north-west Germany by the RAF's 617 Squadron during the Second World War - has passed into national legend. Hastings grew up embracing the story, immortalised in the classic 1955 movie. In the 21st century, however, he urges that we should review the Dambusters in more complex colours.
His latest book is a vivid account of what took place. It investigates the real impact the operation had on the war effort, reconsiders the roles enacted by its principle players and assesses what the true cost to human life was - both within the squadron and across the civilian population, many of whom perished in the resulting floods.
Max Hastings is the author of twenty-seven books, of which the most recent are the Sunday Times bestseller Vietnam, The Secret War, Catastrophe and Nemesis. Between 1986 and 2002 he served as editor-in-chief of the Daily Telegraph, then as editor of the Evening Standard. He has won many prizes both for journalism and his books and he was knighted in 2002.
Jewish Book Week is an annual international literary festival, held in London, which brings together writers and speakers from the worlds of history, journalism, philosophy, science, art, music, poetry and fiction in a celebration of ideas. The 2020 festival will run from 29 February to 8 March.
Event Timings:
Doors and drinks: 6.45pm
Talk: 7pm