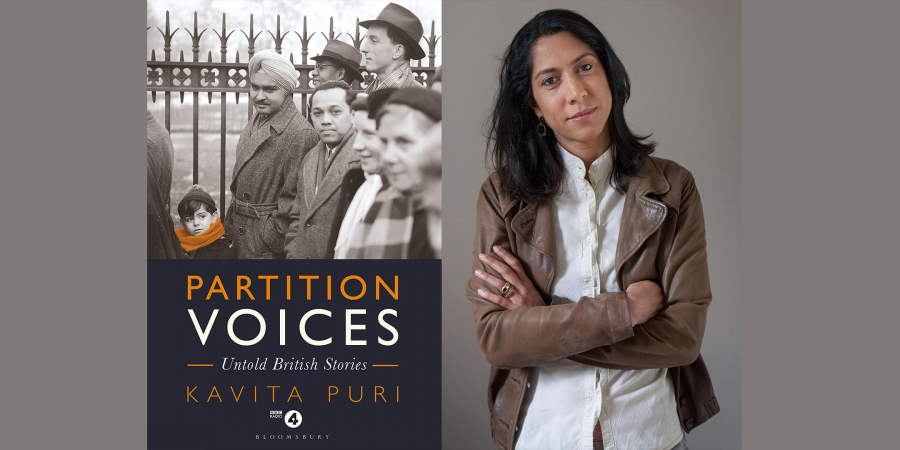 Partition Voices: Untold British Stories
As part of our ongoing series in partnership with the Bloomsbury Institute, award-winning BBC radio producer and broadcaster Kavita Puri joins us to discuss her extraordinary new book, Partition Voices. Finally breaking the silence of the many people, living in Britain, who witnessed the devastating events of Indian partition, Puri records the remarkable first-hand testimonies of South Asians, including her own father, who were once subjects of the British Raj, and are now British citizens. The result is an epic of ruptured families and friendships, extraordinary journeys and daring rescue missions that reverberates with pain, loss and compassion and confronts the difficult truths at the heart of Britain's shared history with South Asia.
Kavita Puri works in BBC Current Affairs and is an award-winning TV executive producer and radio broadcaster. Her landmark three-part series Partition Voices for BBC Radio 4 won the Royal Historical Society's Radio and Podcast Award and its overall Public History Prize. Her critically acclaimed Radio 4 series, Three Pounds in My Pocket, charts the social history of British South Asians from the post-war years.
The Bloomsbury Institute is the public event series of Bloomsbury Publishing. Every month they host unmissable literary events, panel discussions and salons with their authors and special guests for book lovers, writers and publishers inside Bloomsbury's stunning London headquarters on Bedford Square. Never miss an invite to their event by subscribing to news and offers or follow them @BloomsburyInst