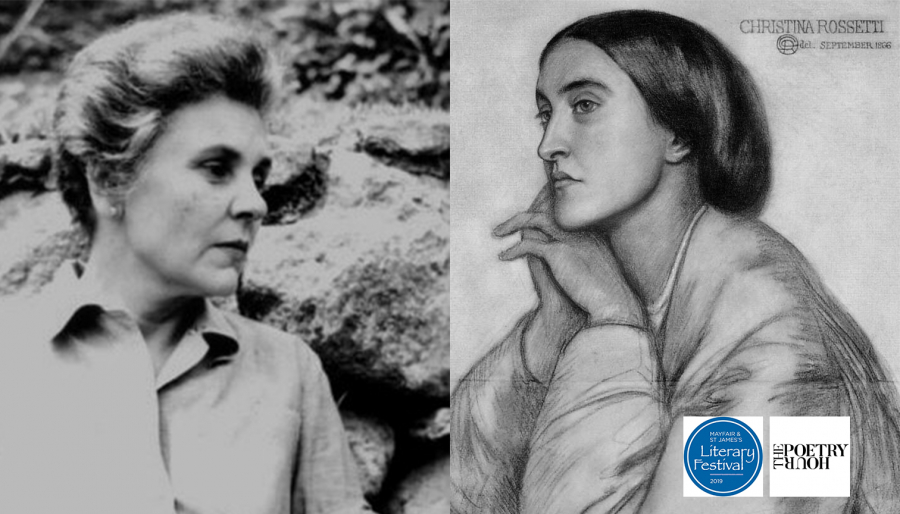 The Josephine Hart Poetry Hour: Elizabeth Bishop & Christina Rossetti
On All Hallows' Eve '… in the silence of the night,' actors Nichola McAuliffe, Elizabeth McGovern, Poppy Miller and Dame Harriet Walter will read from the work of two of the finest poets of the 19th and 20th centuries: London-born Christina Rossetti (1830-1894) and Massachusetts-born Elizabeth Bishop (1911-1979). On the 125th and 40th anniversaries of their respective deaths, hear their extraordinary poetry brought to life in the London Library Reading Room, including Rossetti's astonishing and aptly spooky 'Goblin Market' in its entirety. Cast and directed by Shevaun Wilder for The Josephine Hart Poetry Foundation in partnership with The Mayfair & St James's Literary Festival.
All profits to the London Library and the George V Fund for Actors.
The Mayfair & St James's Literary Festival is back for a second year with a series of literary-inspired events at a number of exciting venues throughout Mayfair & St James's. The festival celebrates today's literary community and commemorates the rich cultural heritage of Mayfair and beyond.
Event Timings:
Doors and drinks: 6.30pm
Talk: 7pm