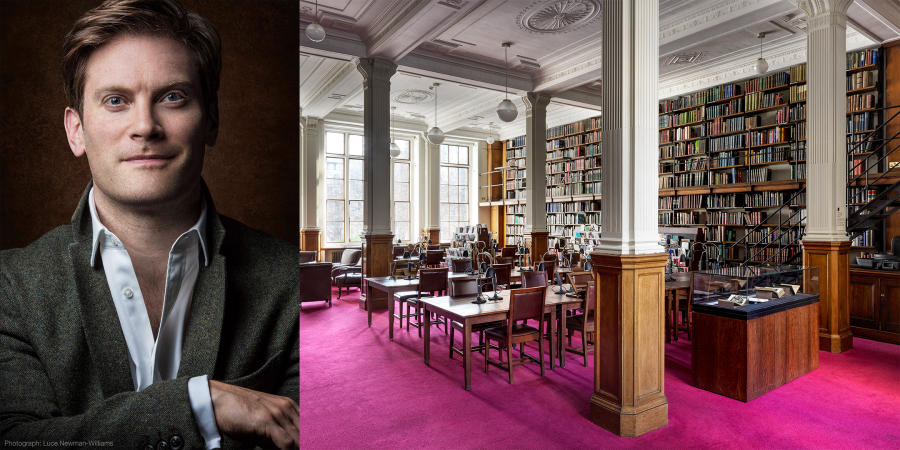 The Art of Persuasion: Benet Brandreth on Rhetoric
Rhetoric, "the golden art of enchanting the soul", is the study of how language works on the mind. Within its compass comes poetry, philosophy and psychology.
In this entertaining hour, expert Benet Brandreth QC introduces us to the fundamentals of classical rhetoric and shows us how the techniques of Cicero and Shakespeare are still being put into practice by modern politicians the world over. If you want to learn how to soar to the rhetorical heights of Obama, deliver a linguistic killshot like Trump, or simply see through their verbal gameplay, this is the hour for you.
Benet Brandreth QC has studied and practiced rhetoric for twenty years. In that time, he has twice won the World Public Speaking Championships (1996, 2000), been awarded the Richard du Cann Memorial Prize for Excellence in Advocacy and, in 2018, was appointed Queen's Counsel – awarded for excellence in advocacy. Benet is also an award-winning comedian, a critically acclaimed novelist, the rhetoric coach for the Royal Shakespeare Company, an advocacy trainer for the Middle Temple and has run workshops on persuasive speaking in places as diverse as the US Naval Academy in Annapolis, Maryland, the offices of Spencer Stuart in London and the main stage of the Royal Shakespeare Theatre.
"Ridiculously funny, breathtakingly erudite" ★★★★★ - The Scotsman
Event Timings
Doors and drinks: 6.45pm
Talk: 7pm
For discounted group bookings of 8 or more, please call 0207 766 4765.