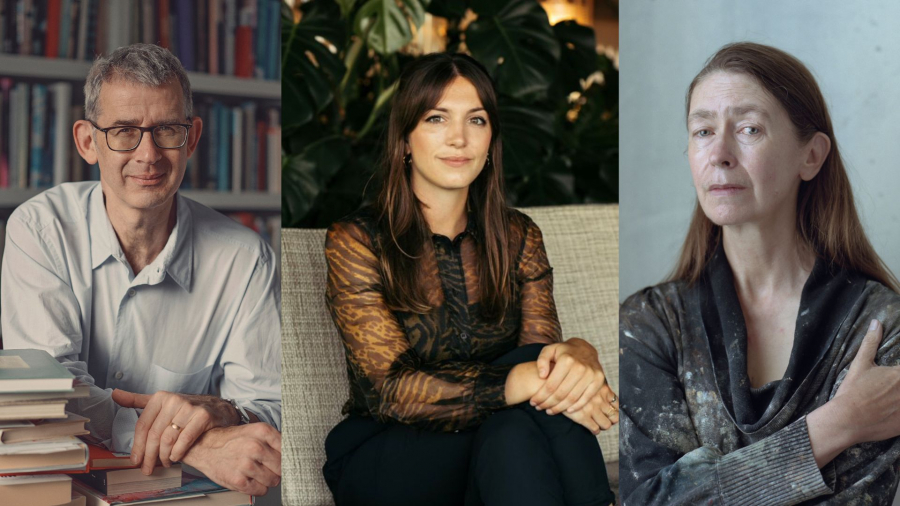 Art/Lit Salon: Edmund de Waal and Celia Paul (In person)
Join us for chat, discussion, drinks and thought-provocation at Art/Lit, The London Library's regular salon event, exploring all things art, literature and where the two forms collide, hosted by Katy Hessel.
Joining Katy this season are two of the UK's most prominent and respected artist/writers in conversation about their recent books, both imagined correspondences with the people who have had a profound influence on their work. Edmund de Waal's Letters to Camondo explores the life and legacy of Count Moïse de Camondo, the neighbour of his own forebears in belle époque high society Paris, who donated the house and art collection he created in memory of his son to the French nation, but could not stop the destruction of his family in the Holocaust. Celia Paul's Letters to Gwen John is an intimate conversation with her fellow artist and kindred spirit, which beautifully illuminates the lives of two women and their devotion to making art.
Edmund de Waal is an artist who has exhibited in museums around the world. His bestselling memoir, The Hare with Amber Eyes, has won many prizes and been translated into 30 languages.
Celia Paul is recognised as one of the most important painters working in Britain today. Her first book, Self Portrait, was published in 2019.
Katy Hessel is an art historian, broadcaster and curator dedicated to celebrating women artists from all over the world, through projects including the Great Women Artists Instagram and podcast. Her bestselling recent book, The Story of Art Without Men, was the 2022 Waterstone's Book of the Year.
Edmund de Waal's Letters to Camondo, Celia Paul's Letters to Gwen John and Katy Hessel's The Story of Art Without Men are available to buy from our partner bookshop Hatchards.
N.B. This event will take place in person at The London Library. Please see our Event Access and COVID Guidelines before you arrive. Doors (and the bar and chat) open at 6.45pm, the talk will run from 7.15-8.15/8.30pm and the bar will close at 8.45pm.
London Library events are subject to Terms and Conditions.