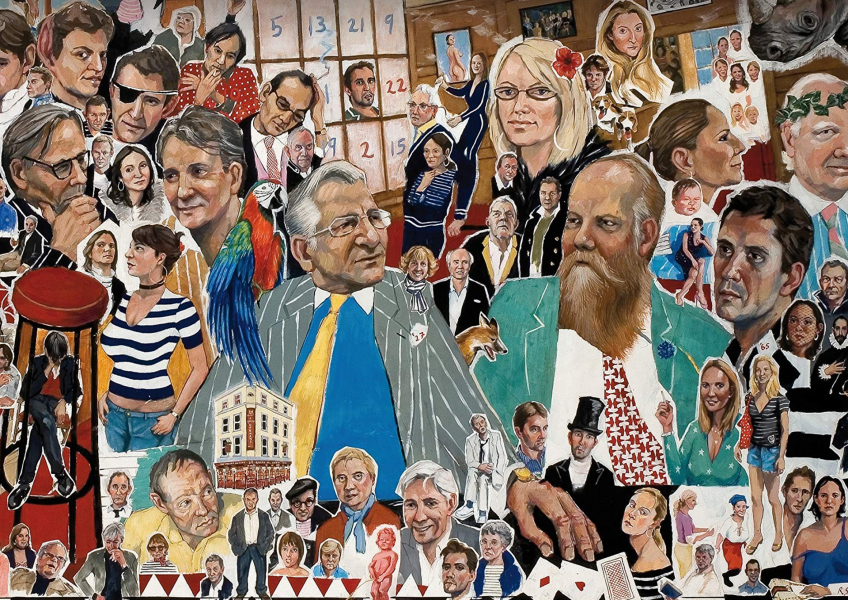 Soho in the Eighties
As part of our ongoing partnership with the Bloomsbury Institute, we take a trip back to the 1980s and through the sleazy, exhilarating streets of the legendary London district of Soho.
In his new memoir, a sequel to Daniel Farson's Soho in the Fifties, Christopher Howse recaptures the lost Soho he once knew as home: its cellar cafés and bars and butchers' shops, its low-lifes and high drama, its buzz of conversation and spirit of generosity.
Taking place at Bloomsbury's home on Bedford Square, just a stone's throw from Soho, Christopher will be in conversation with journalist Michael Goldfarb, who himself spent many unprofitable hours loafing at the French House and the Coach in the 1980s.
"In Soho in the Eighties Howse chronicles a doomed world of "poets, painters, retired prostitutes, actors, criminals, musicians and general layabouts"" – The Times
"A wonderfully beady and evocative picture of a bohemian society – drunk and dissolute, irresponsible, individualistic, undeceived" – Mail on Sunday
---
Christopher Howse is a writer and assistant editor at the Daily Telegraph, where he spent some years editing the obituaries page. He is a regular contributor to The Spectator and his books include The Train in Spain, Sacred Mysteries and A Pilgrim in Spain.
Michael Goldfarb is a journalist and broadcaster. He has covered conflict, conflict resolution and more on five continents and from 25 countries, winning some of journalism's highest honours. He is the author of two books: Ahmad's War, Ahmad's Peace: Surviving Under Saddam, Dying in the New Iraq: and Emancipation: How Liberating Europe's Jews From the Ghetto Led To Revolution and Renaissance.
---
Date: Thursday, April 11th
Timing: Doors open and drinks from 6:30pm to 7pm. Our guests in conversation from 7pm, followed by Q&A and book signing. Event ends at 8:30pm.
Venue: Bloomsbury Publishing, 50 Bedford Square, WC1B 3DP
Nearest station: Tottenham Court Road
Tickets: £20 for adults / £15 concessions and London Library members. Every ticket includes a copy of Soho in the Eighties by Christopher Howse (worth £20)