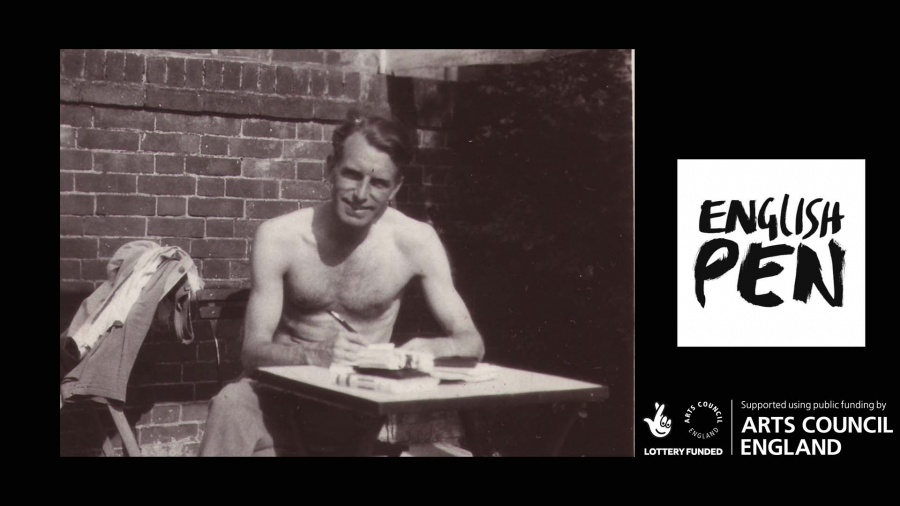 The PEN Ackerley Prize 2022 (In person & Online)
The PEN Ackerley Prize is awarded for a literary autobiography of excellence, in memory of writer, editor and long-term London Library member, J.R. Ackerley.
Join us for drinks and a conversation with the three shortlisted authors - Arifa Akbar, Frances Stonor Saunders and Roy Watkins - chaired by biographer, historian and chair of judges, Peter Parker. The conversation will be followed by the announcement of the winner of the PEN Ackerley Prize 2022.
Running since 1982, previous winners of the prize have included Blake Morrison, Margaret Forster, Jenny Diski, Alan Bennett, Michael Frayn, Amy Liptrot and Yrsa Daley-Ward. This year's shortlisted authors will be announced on 16 June.
In-person tickets include a complimentary drink on arrival.
Arifa Akbar's Consumed (Sceptre) describes the author's troubled relationship with her older sister, a talented and unusual artist who, having developed eating disorders and other mental health problems, died suddenly and unexpectedly of undiagnosed tuberculosis. From this central tragedy the book opens out to explore sibling relationships and the tubercular heroine in literature, painting, theatre and opera, and provides a superbly crafted and fearlessly frank account of family dynamics, cultural dislocation, and the complexities and shortcomings of medical practice.
Frances Stonor Saunders' The Suitcase (Jonathan Cape) traces her father's years of enforced youthful wanderings after fleeing Romania in 1940 before he eventually came to Britain. In doing so she hopes better to understand a man with whom she had a complex relationship – so complex that she is fearful of opening the suitcase of papers he left behind at his death. Skilfully constructed and beautifully written, with a wholly unexpected but satisfying conclusion, the book combines history and memoir to create a haunting meditation upon family, identity, boundaries and belonging.
Roy Watkins' Simple Annals (CB Editions) is an intensely visualised evocation of the author's early childhood in Lancashire during the 1940s and '50s, a world he shared with family, friends and local people. Unusually for a memoir, it restricts itself to the author's first eleven years, reaching back to his very earliest memories. Highly original in form, it is a kind of prose poem, and like memory itself, is made up of vivid fragments, bright flashes that illuminate a specific time and place and recreate the sheer oddness of 'ordinary' life as perceived by a small boy.
English PEN is one of the world's oldest human rights organisations, championing the freedom to write and the freedom to read around the world. This event is part of The London Library's one-year partnership with English PEN, which includes programming and supporting their work with writers at risk or in exile.
You can find information on the Ackerley Prize here.
The shortlisted books will be available from our partner bookshop Hatchards both online and at the event.
N.B. This event will take place in person at The London Library in alignment with up-to-date government COVID recommendations. Please see our Event Access and COVID Guidelines before you arrive. Doors (and the bar) open at 6.45pm, with discussion and readings from 7.15pm. The event will be livestreamed through YouTube from 7.15pm and will be available to watch live or at any time after the event, using the same link.
If you purchase an online ticket then you will be sent a viewing link 24 hours before the event begins. If you do not receive a link, please check your junk mail or email This email address is being protected from spambots. You need JavaScript enabled to view it..
London Library events are subject to Terms and Conditions.