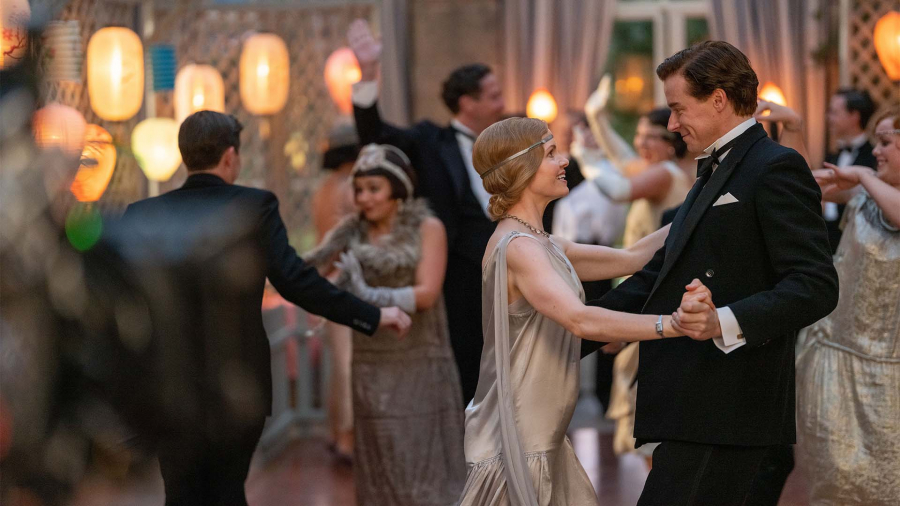 Benediction: Terence Davies on Siegfried Sassoon (Online)
N.B. This event is now online only.
Legendary writer/director, Terence Davies joins film critic and broadcaster Danny Leigh online to discuss the subject of his new film: war poet and former London Library member Siegfried Sassoon.
Played by Jack Lowden and Peter Capaldi during different stages of his life, Benediction is the remarkable portrait of a troubled and complex man. Sassoon survived fighting in the First World War and was decorated for his bravery, but became a vocal critic of the government's continuation of the war when he returned from service and one of the leading war poets of the era. Adored by members of the aristocracy as well as stars of London's literary and stage world, he embarked on affairs with several men as he attempted to come to terms with his homosexuality. At the same time, broken by the horror of war, he made his life's journey a quest for salvation and self-acceptance, trying to find it within the conformity of marriage and religion.
Intercut with readings of the poetry, Davies will discuss Sassoon's turbulent life, his work and the process of bringing his fascinating, poignant story to the big screen.
Terence Davies is widely regarded as one of Britain's truly great film-makers. His multi-award-winning body of work includes Distant Voices, Still Lives (1988), The Long Day Closes (1992), The Neon Bible and The House of Mirth (both from 2000), The Deep Blue Sea (2011), Sunset Song (2015) and A Quiet Passion (2016), based on the life of Emily Dickinson. His documentary Of Time and the City (2008) was set in a working-class area of Liverpool, where he grew up.
Danny Leigh is a film critic, journalist, novelist and broadcaster. He writes about film for the Financial Times and the Guardian and was formerly senior curator of fiction in the BFI National Archive and co-host of the BBC1 Film Programme.
Following acclaimed premiere screenings at TIFF, San Sebastian and the BFI London Film Festival, Benediction will be released by Vertigo Releasing in UK cinemas on 20th May. Closer to the time, all ticket holders for this event will be sent discount codes to watch the film at selected cinemas around London.
This event will take place online through YouTube. All ticketholders will be sent a viewing link 24 hours before the event begins. The event can be watched live or at any time afterwards, using the same link. If you do not receive a link, please check your junk mail or email This email address is being protected from spambots. You need JavaScript enabled to view it..
London Library events are subject to Terms and Conditions.
If you purchase an online ticket then you will be sent a viewing link 24 hours before the event begins. If you do not receive a link, please check your junk mail or email This email address is being protected from spambots. You need JavaScript enabled to view it..