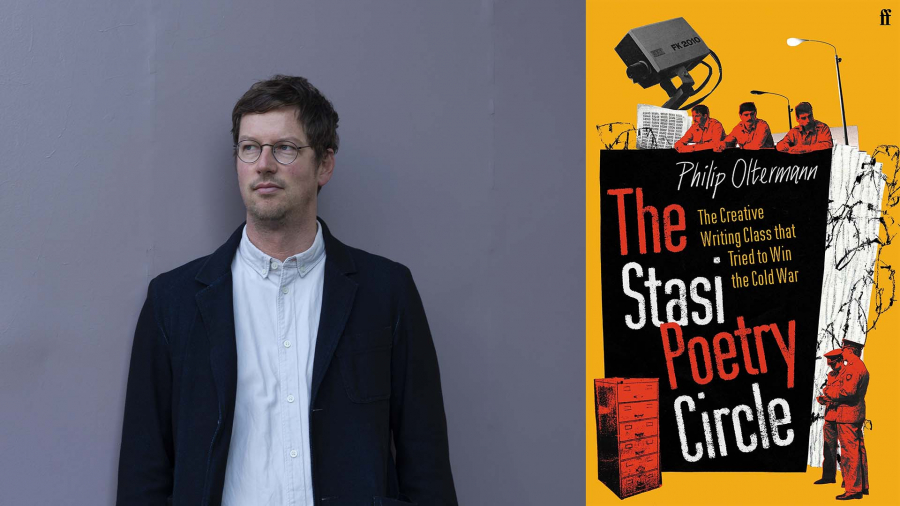 The Stasi Poetry Circle (Online)
Berlin, 1982. Morale is at rock bottom in East Germany as the spectre of an all-out nuclear war looms. The Ministry for State Security is hunting for creative new weapons in the war against the class enemy – and their solution is stranger than fiction. Rather than guns, tanks, or bombs, the Stasi develop a programme to fight capitalism through rhyme and verse, winning the culture war through poetry – and the result is the most bizarre book club in history. But as the agents involved became steeped in poetry and revelled in its imaginative ambiguity, the programme took a radical turn. Rather than entrenching State ideology, they began to question it, and the GDR's secret weapon dramatically backfired.
Philip Oltermann joins us online from Berlin to discuss his new book, The Stasi Poetry Circle, which reveals the incredible hidden history of a unique experiment: weaponising poetry for politics. Both a gripping true story and a parable about creativity in a surveillance state.
At once touching, exquisite, devastating and extraordinary - wonderful narrative, impeccable detective work, beautifully written. It manages to be understated and thrilling, a kind of literary page turner.' - Philippe Sands
Philip Oltermann was born in Schleswig-Holstein in 1981, moved to England when he was 16 and went on to study English and German literature at Oxford University and University College London. He now lives in Berlin with his family. As a journalist he has written for Granta, the LRB and the Guardian, for whom he is the Berlin Bureau Chief. He is the author of Keeping Up with the Germans (2012) and tweets at @philipoltermann.
The Stasi Poetry Circle can be ordered from our partner bookshop Hatchards.
N.B. This is an online event with live transcription available. You will be sent a viewing link 24 hours before the event begins. A recording of the event will be sent to all ticket holders shortly afterwards which can be viewed any time. If you do not receive a link, please check your junk mail or email This email address is being protected from spambots. You need JavaScript enabled to view it..